This post may contain affiliate links. Read our disclosure policy
here.
Deals are current as of date and time posted.
Bloggy Moms was provided a complimentary stay at Tops'l Beach & Racquet Resort to facilitate this article. All opinions are our own.
Traveling to the Miramar Beach, Florida area soon? You'll want to swipe on over to your favorite travel app (or directly to their site here) and reserve your little slice of heaven at Tops'l Beach & Racquet Resort by Wyndham Vacation Rentals.
If you plan your travel like I do, then you dig deep into not only the resort's site and social media accounts to find as many pictures and video as you can – and you spend a lot of time seeking out the pictures and thoughts of previous travelers to the same destination. So, take a moment to take a quick tour of a few Tops'l highlights and our condo!
We kicked off our summer travel by spending the better part of a week at Tops'l Beach & Racquet Resort in Miramar Beach. It was simply blissful. Our winter and spring were crazy busy and this was an absolutely ideal way to start our summer adventures.
Enjoy being able to shut the world out and relax while still enjoying a lot of activities? Then a beachfront resort is a great option. Tops'l provides ocean-front fun, a place to unwind, numerous courts to enjoy tennis, a top-notch fitness center, along with three dining options. There's really no need to leave the resort – unless you want to enjoy the rest of Miramar Beach and surrounding area. Which, I do recommend. There's a lot to see and do along the entire coastline.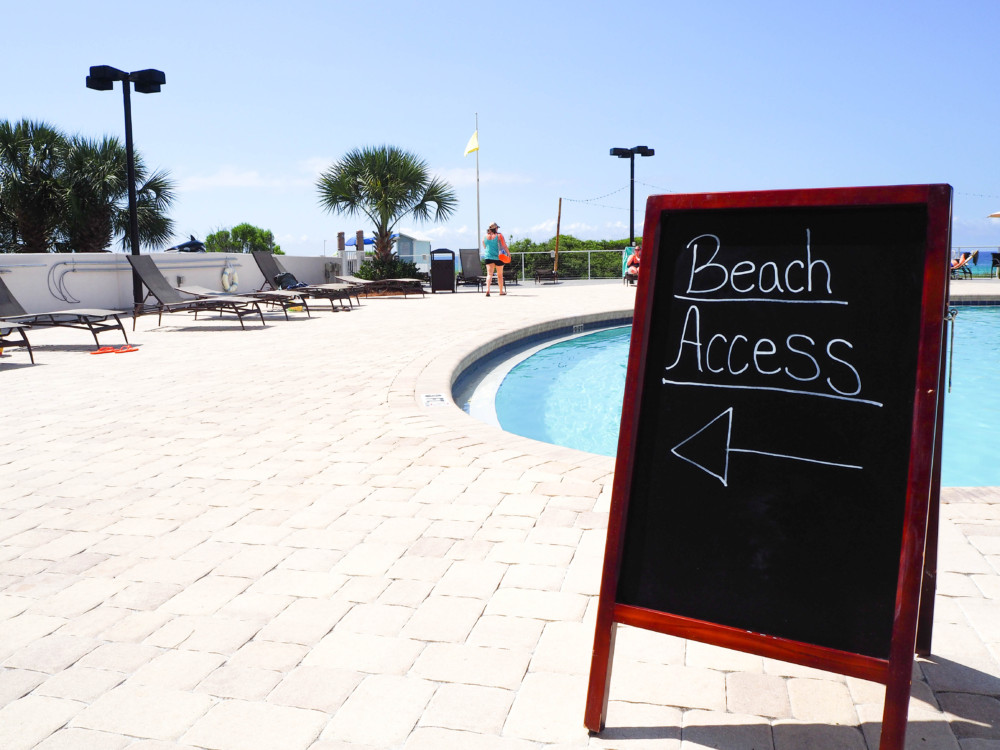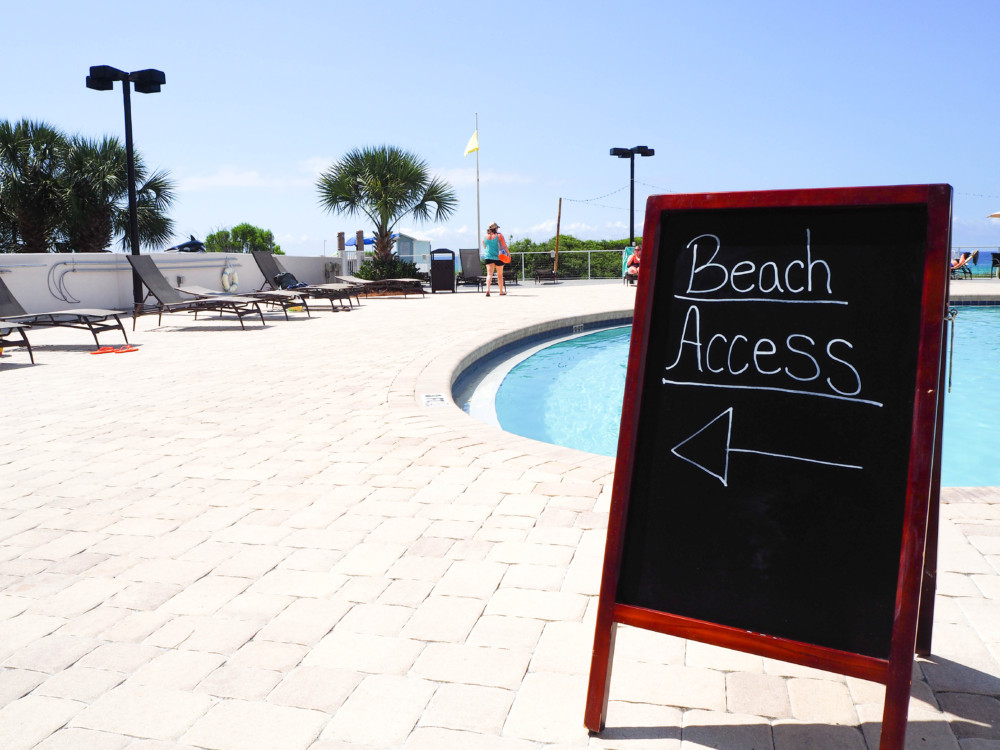 We arrived mid-afternoon on a Saturday – and it was gorgeous outside – as well as inside the condo! A warm and windy air swept over white sand as we made our way to the edge of the ocean. Quickly mapping out our over-sized beach blanket, we planted it in the sand with a few of our heavier objects and rushed to the water that seemed to be running to meet us as well.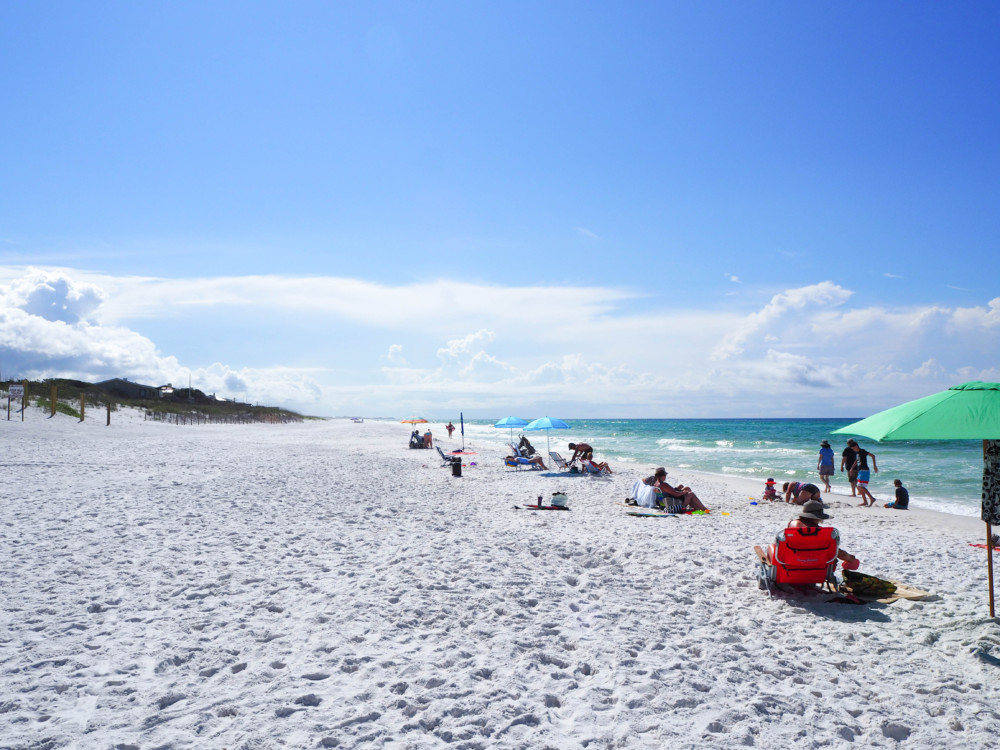 Relaxing
With a generously sized condo that came with two bedrooms, two bathrooms, a fully equipped kitchen, dining room, living, and large balcony – relaxing was easy.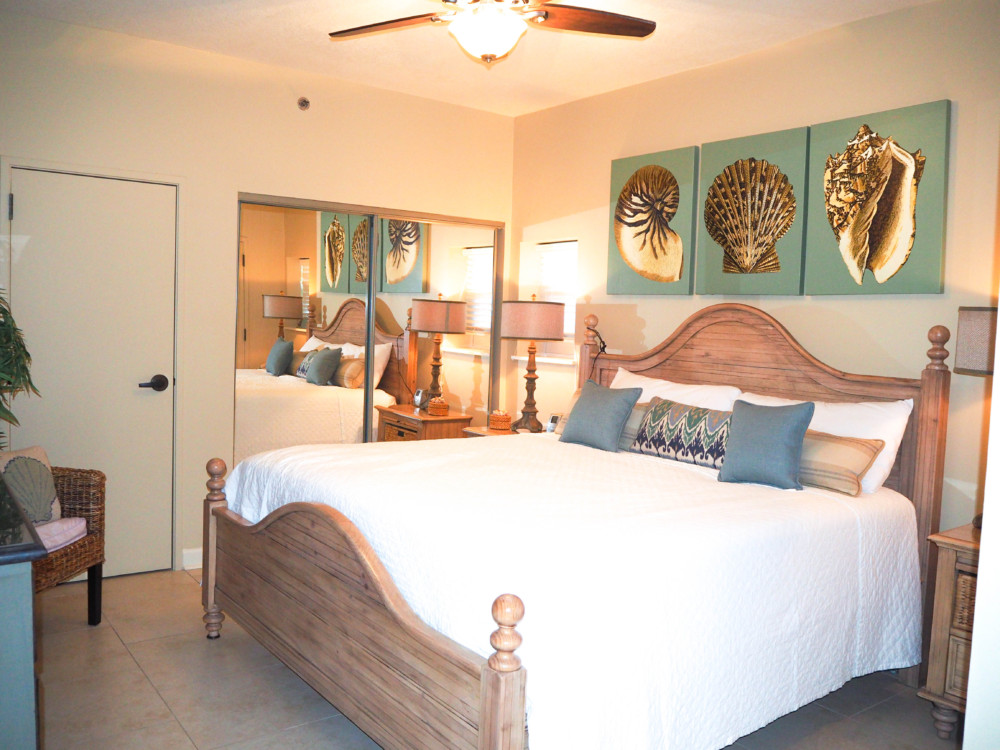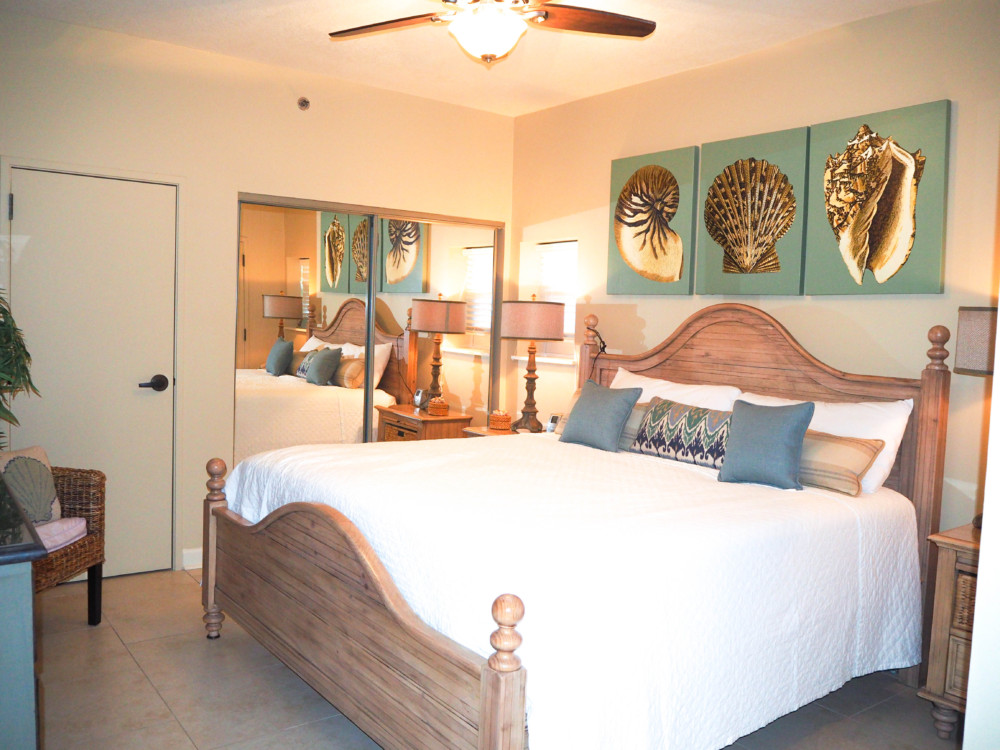 Arriving, spreading out – and making the condo ours for the week was easy.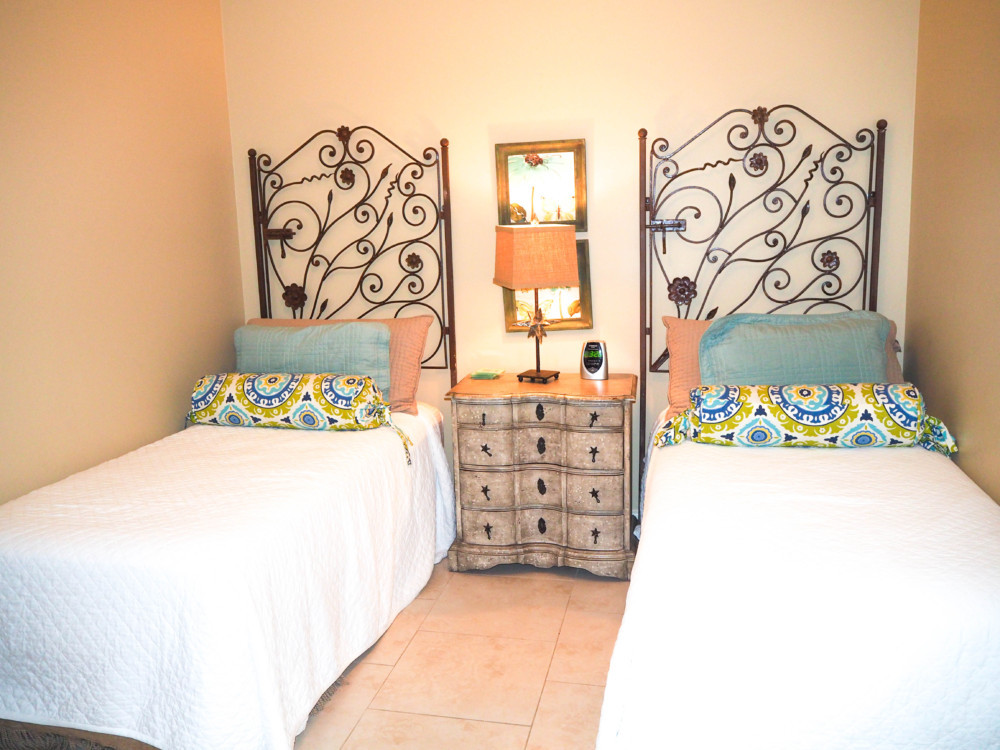 Having two bedrooms was splendid! Enough room for everyone's luggage, clothing – and privacy! I'm an early riser – so the separation between kitchen and bedrooms was just delightful for me as I was able to enjoy a morning cup of coffee while wandering through our space and out onto the balcony.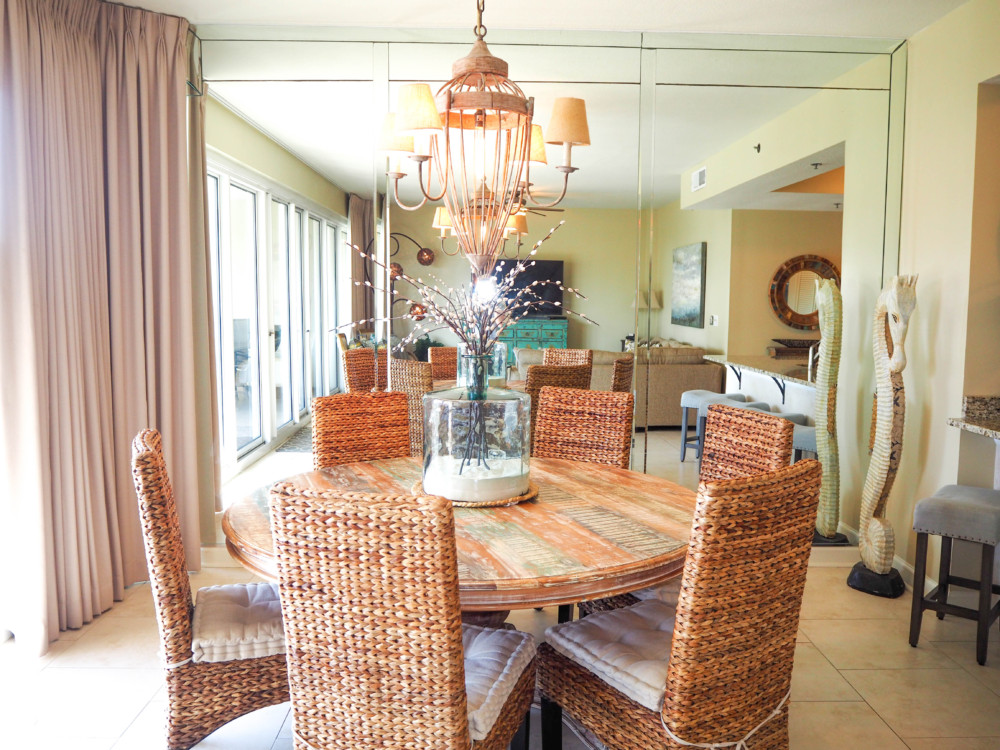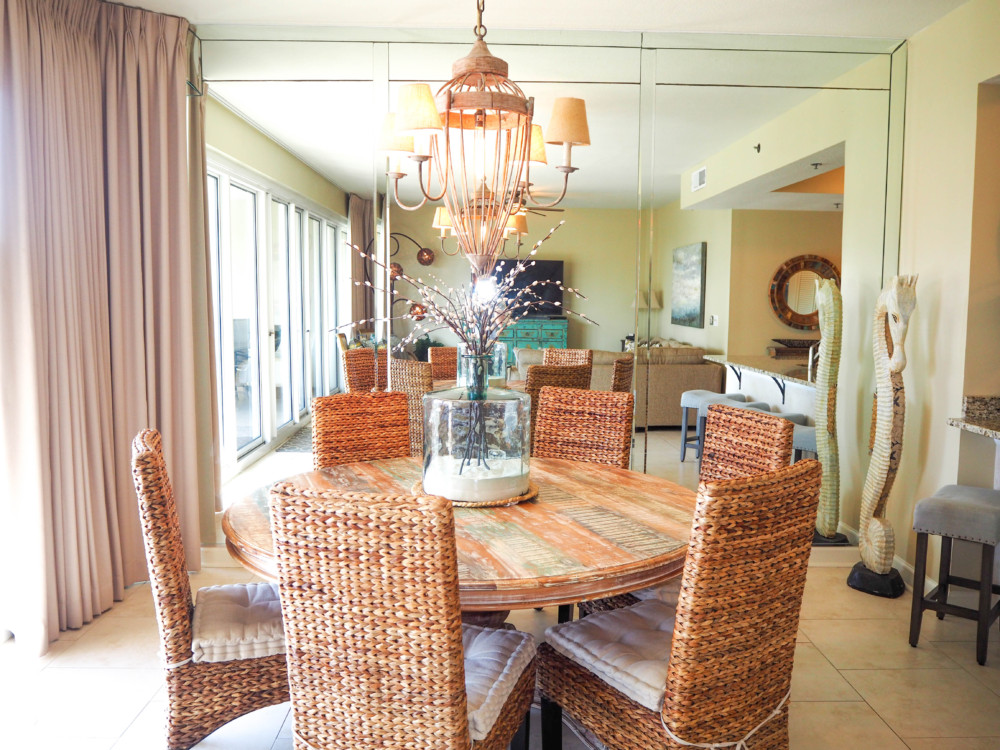 We dined on the balcony for each meal that we had at the condo – so this cute dining room table became my office and workspace for the week.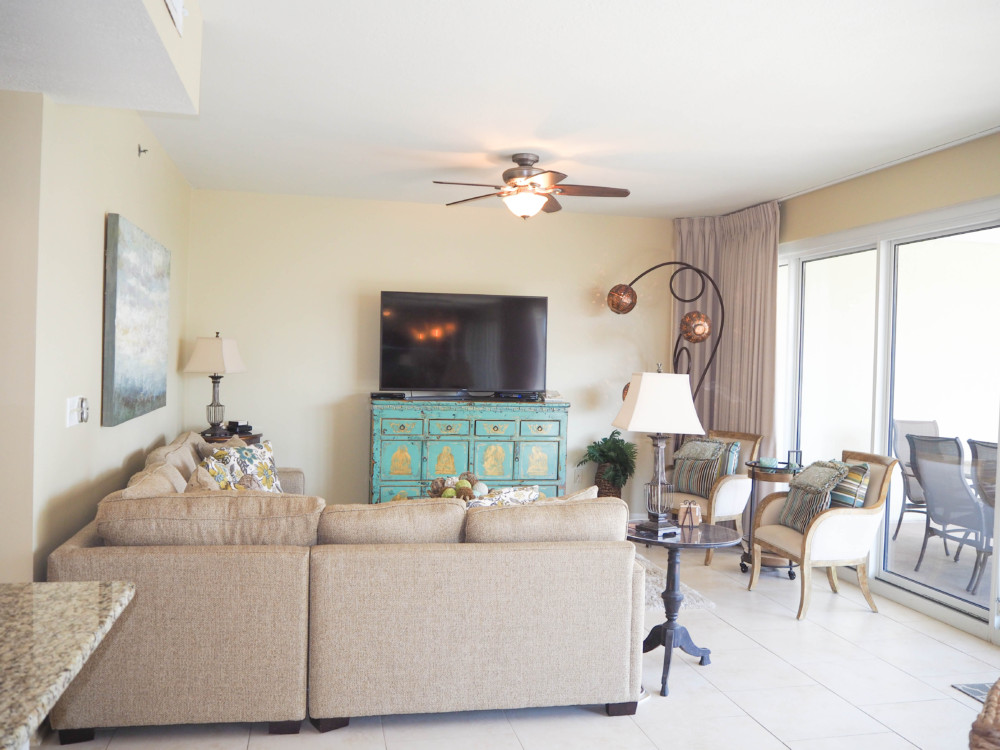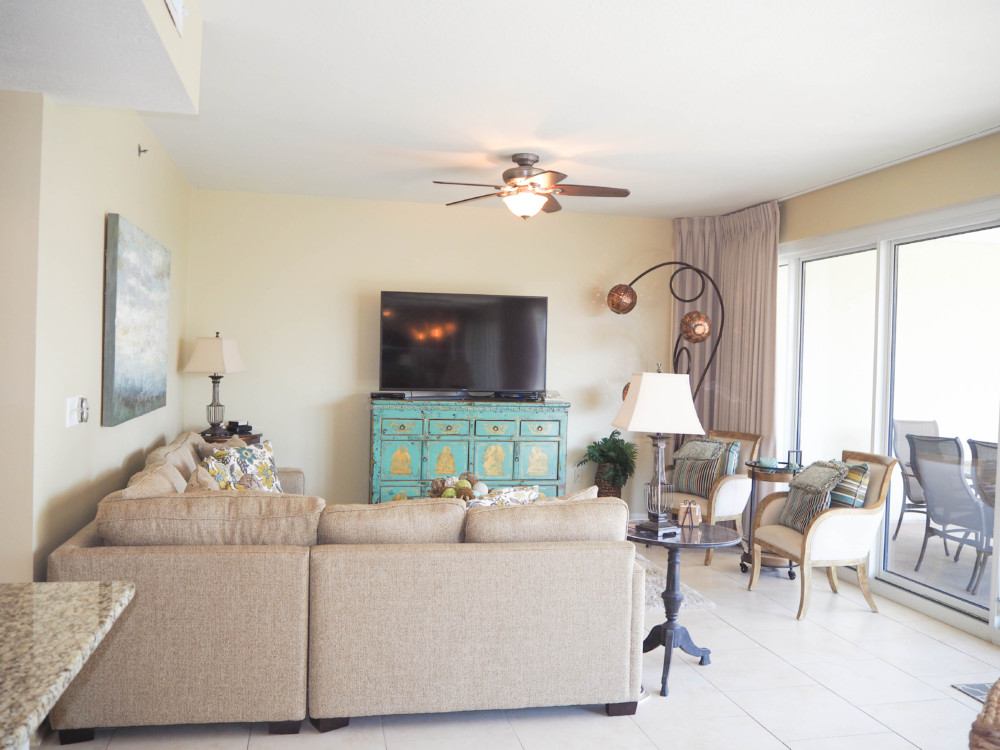 How cute is this living room? I loved the light, yet bright and soft colors – such a beachy vibe!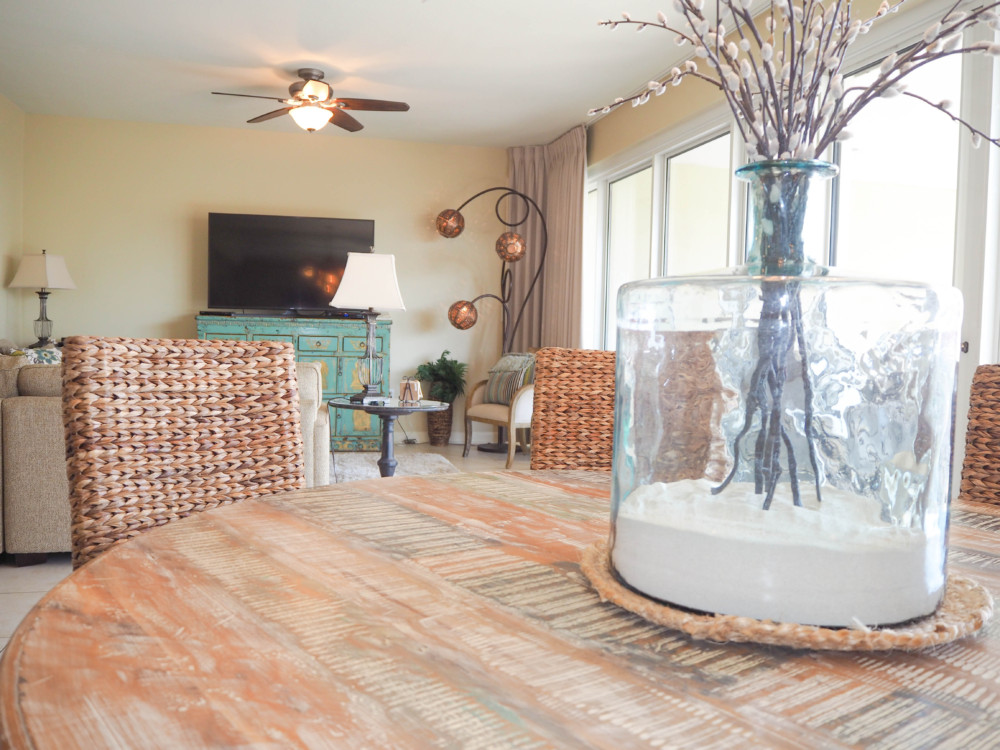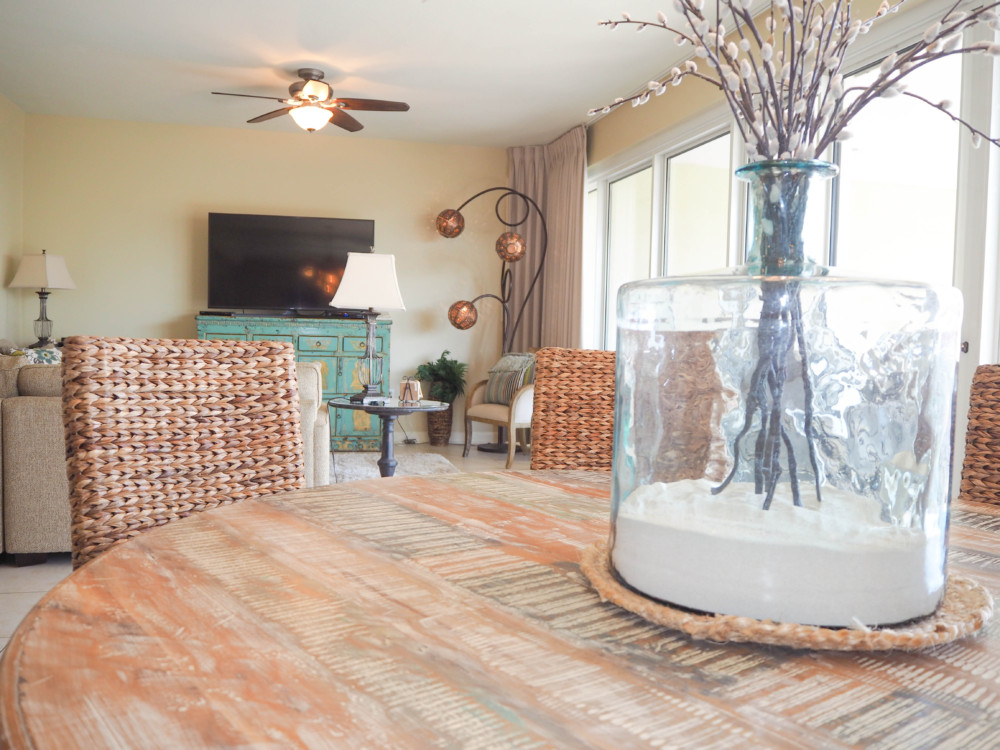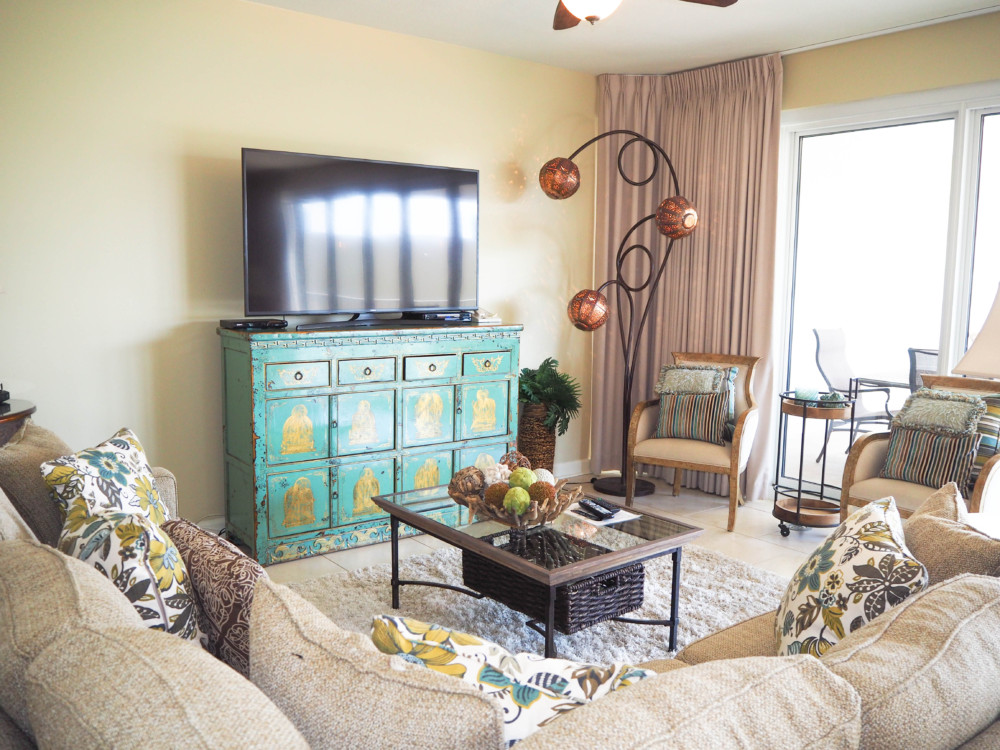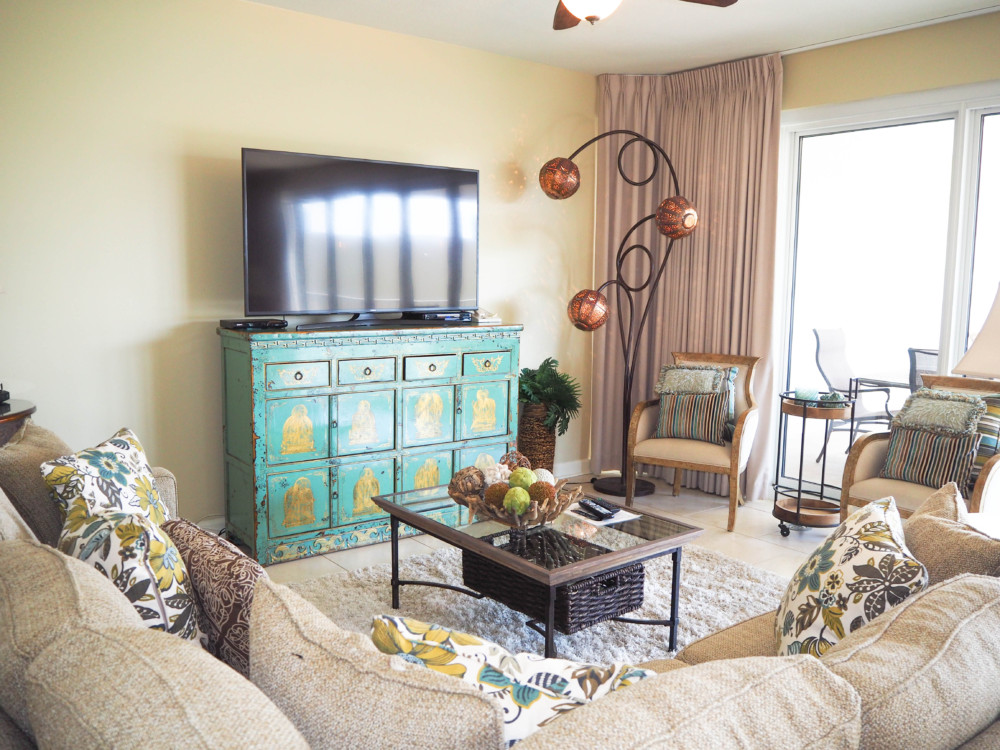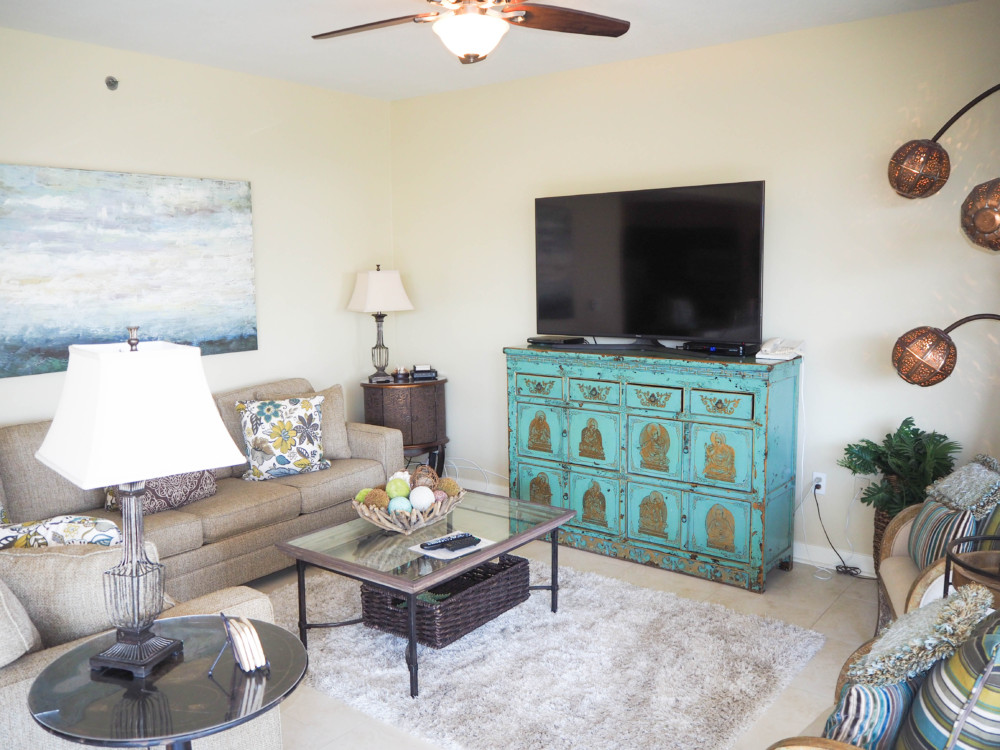 We spent a lot of time on this balcony! It was spacious, relaxing – relaxing…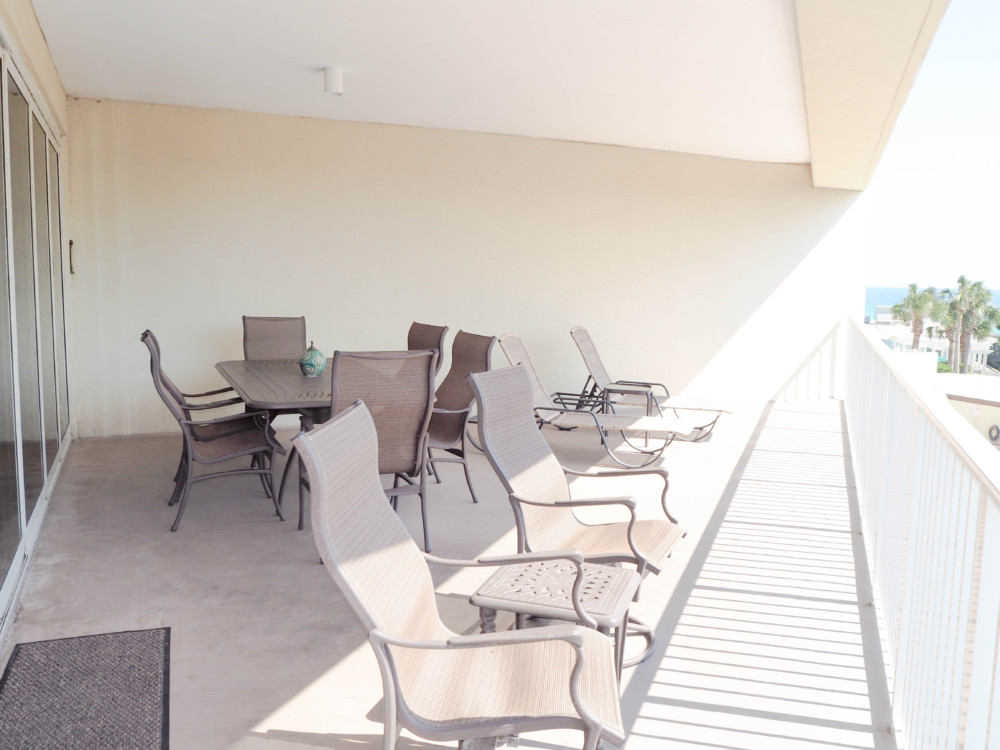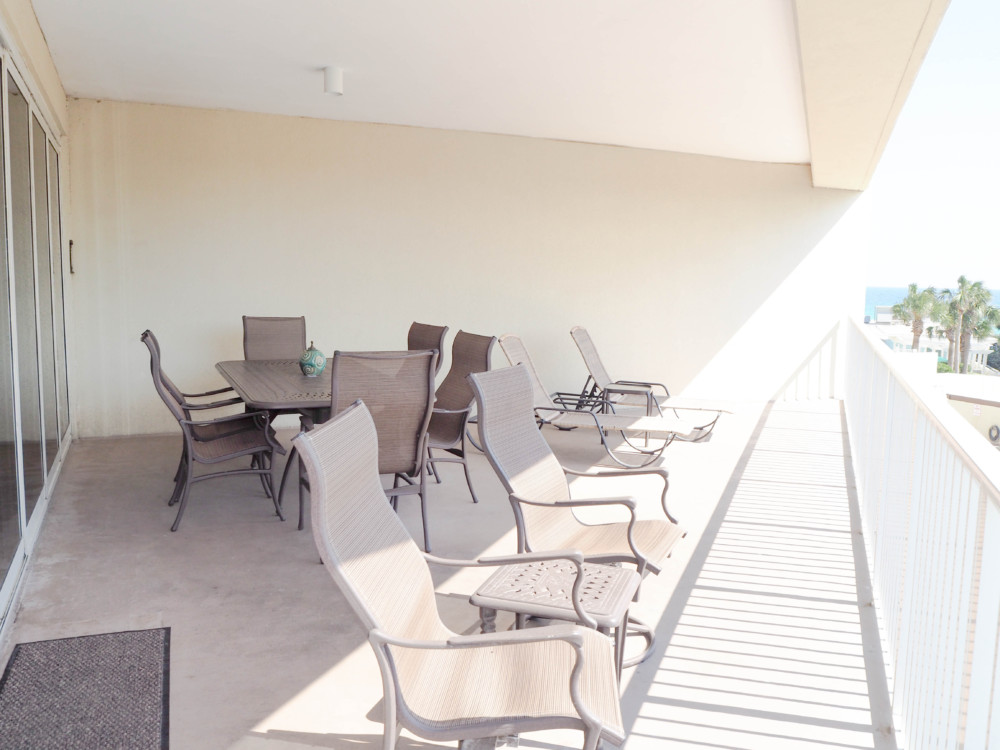 Isn't this the most adorable condo in the history of ever? If you're interested in this exact condo, it's Tops'l Tides 0209. You will love it! Be sure to take some time to flip through the guest book. I loved reading everyone's stories of their visit, where they were from and what all they had experienced while visiting 0209.
Dining
Having direct access to the beach is, of course, the biggest plus – for me. However, a close second is the dining options that are available. I'm good if we are able to dine on property at various restaurants or if I am able to entirely prepare meals in our condo.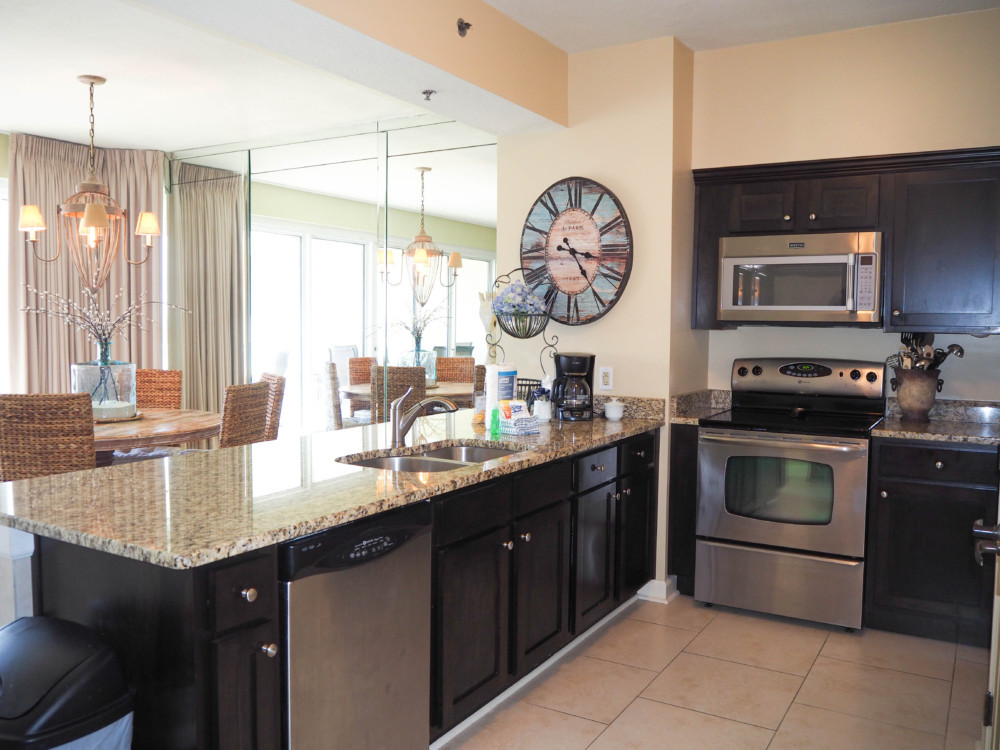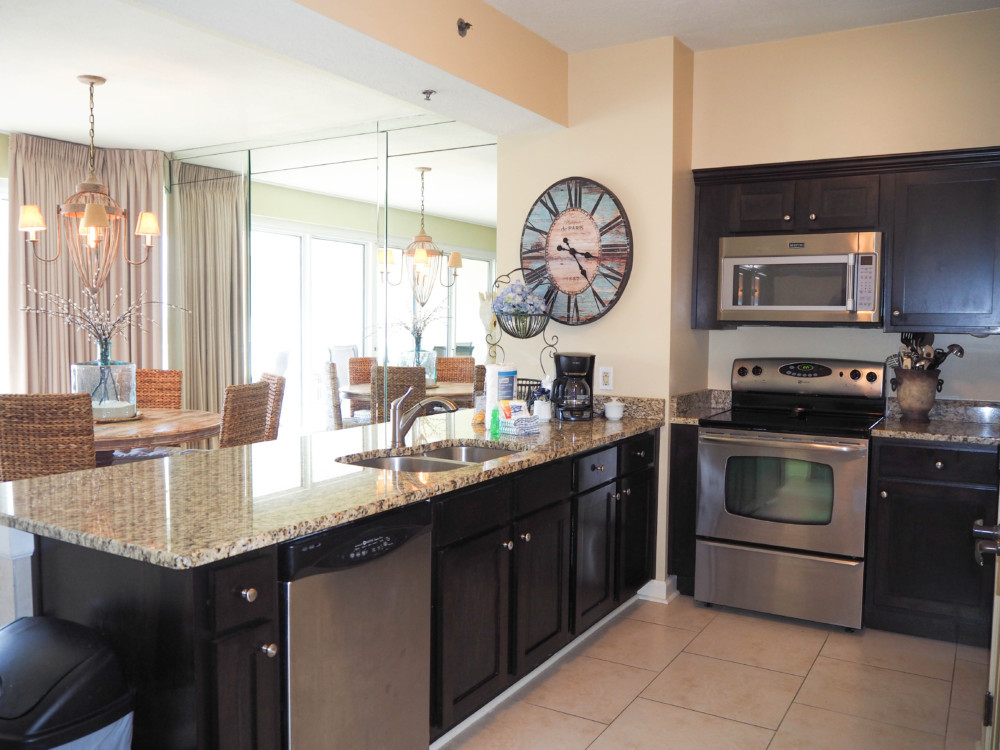 I can travel anywhere and have a fantastic time at every place. But I am a little extra giddy about a location when I get to cook and prepare meals. I know, I'm supposed to be on vacation and take advantage of the luxury in not prepping for and cooking meals. I find a lot of joy and it relaxes me to lose myself in this activity – and it's made easier when I have a full kitchen at my disposal.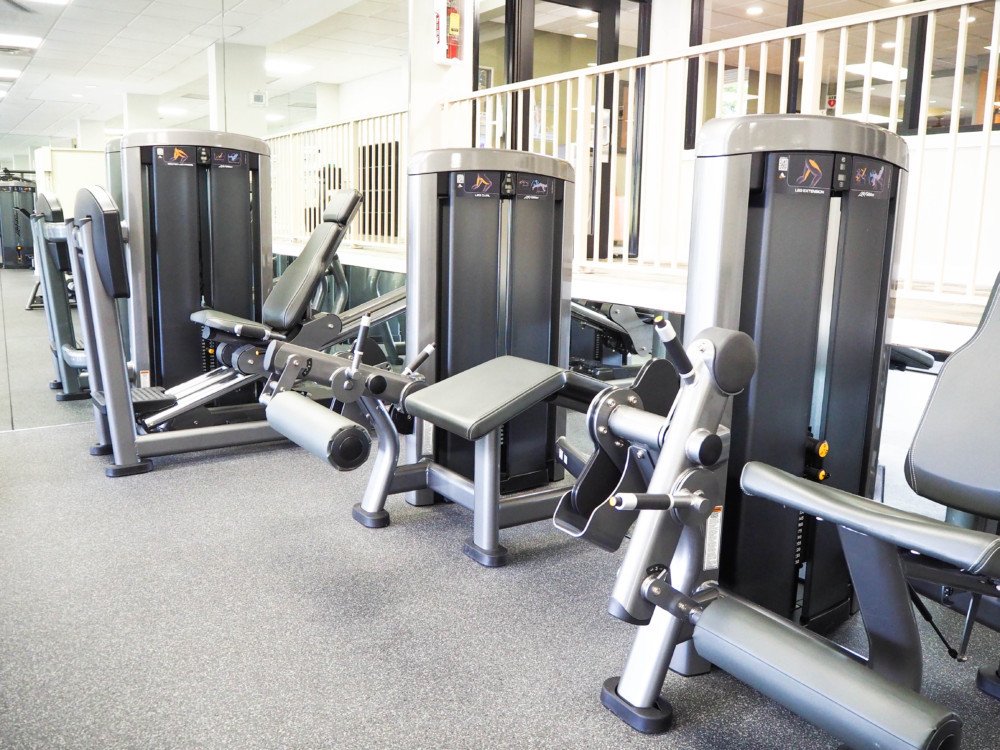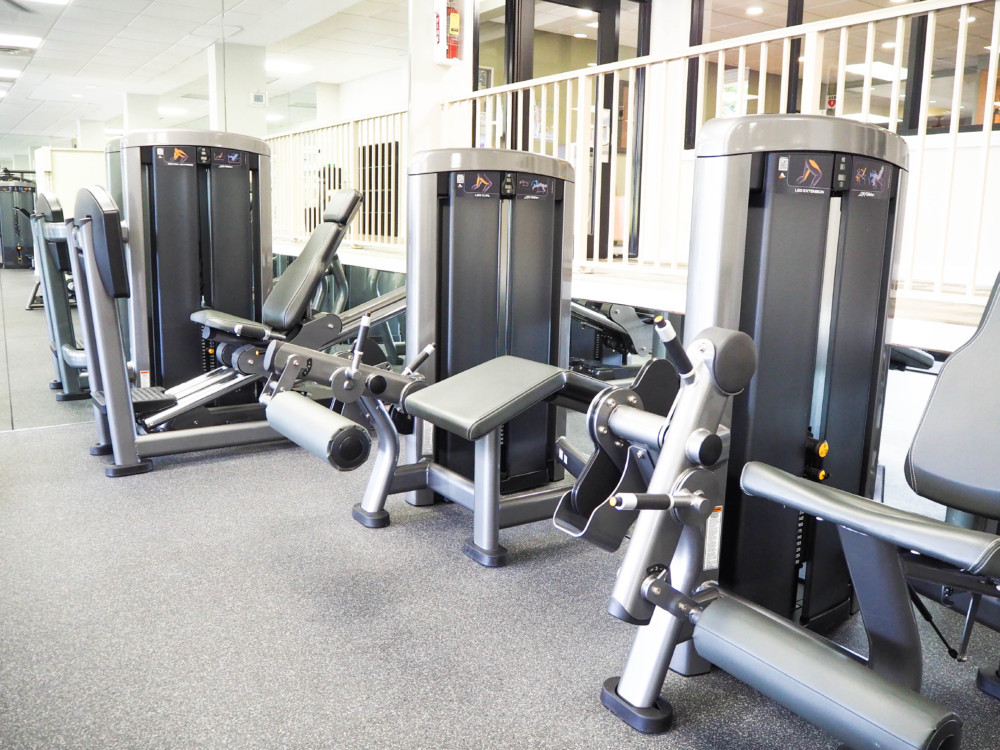 Tops'l provides fully furnished kitchens that make it easy to spend your entire time at the resort and still enjoy your favorite food and meal items. Though I prepared by pre-shopping for some items and then purchasing cold items once we arrived in Miramar Beach – my friend suggested ordering groceries and having them delivered. Brilliant! We may try that route next time – even though I also enjoy grocery shopping.
We enjoyed at least one meal per day in the condo and then opted for other meals at their dining options.
The Blue Dunes Grille: Blue Dunes Grille is conveniently located on the pool deck behind the Tides and is the perfect place to gather beachside for delicious sandwiches, salads, appetizers and the best drinks on the beach. No need to leave your fun in the sun or get dressed—come as you are and enjoy some stunning views!
Club Tiki: Located to the west of the TOPS'L Clubhouse, Club Tiki offers handcrafted cocktails, wraps, smoothies, pizza and tasty appetizers. Whether you're looking for a place to relax in the covered outdoor lounge area and watch your favorite team on one of our eight 52" TVs, or unwind after a round of tennis, Club Tiki has you covered!
The Ocean Club: Open for dinner daily, the Ocean Club is located at the entrance of TOPS'L and offers fine dining with local flare, plus live entertainment on select nights! With only the freshest cuts of fish and steak with the finest ingredients, its menu is sure to appeal to every indulgence.
Exercising
It may be a time to relax, but vacation isn't a reason to let up on that oh-so-important workout routine. I checked out their fitness center during our trip, and it was fantastic!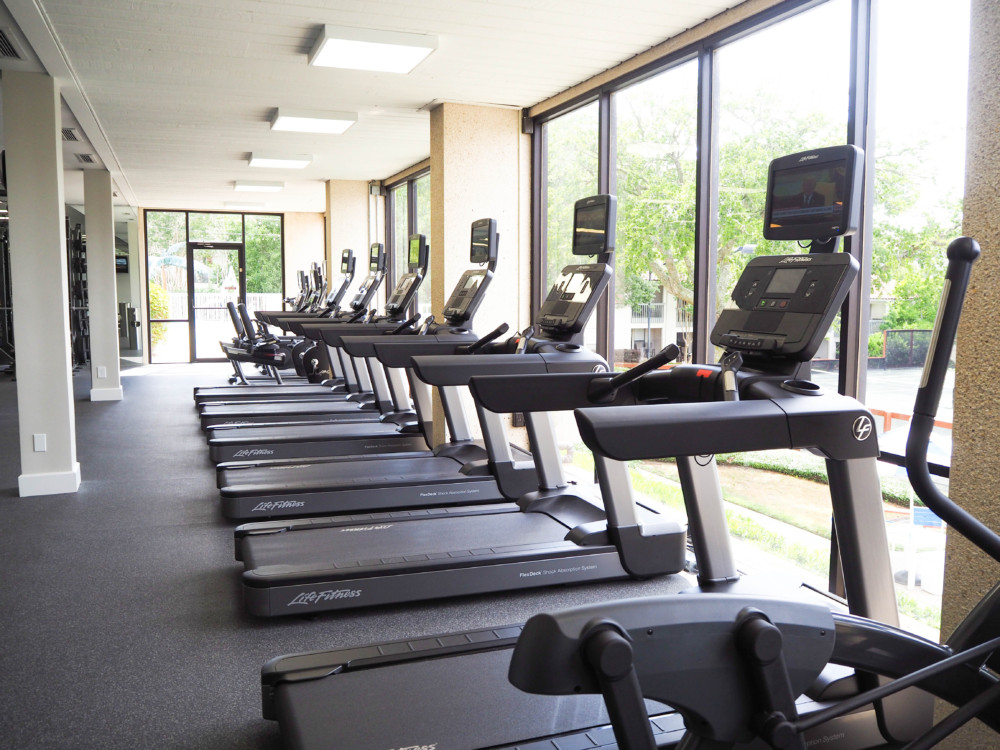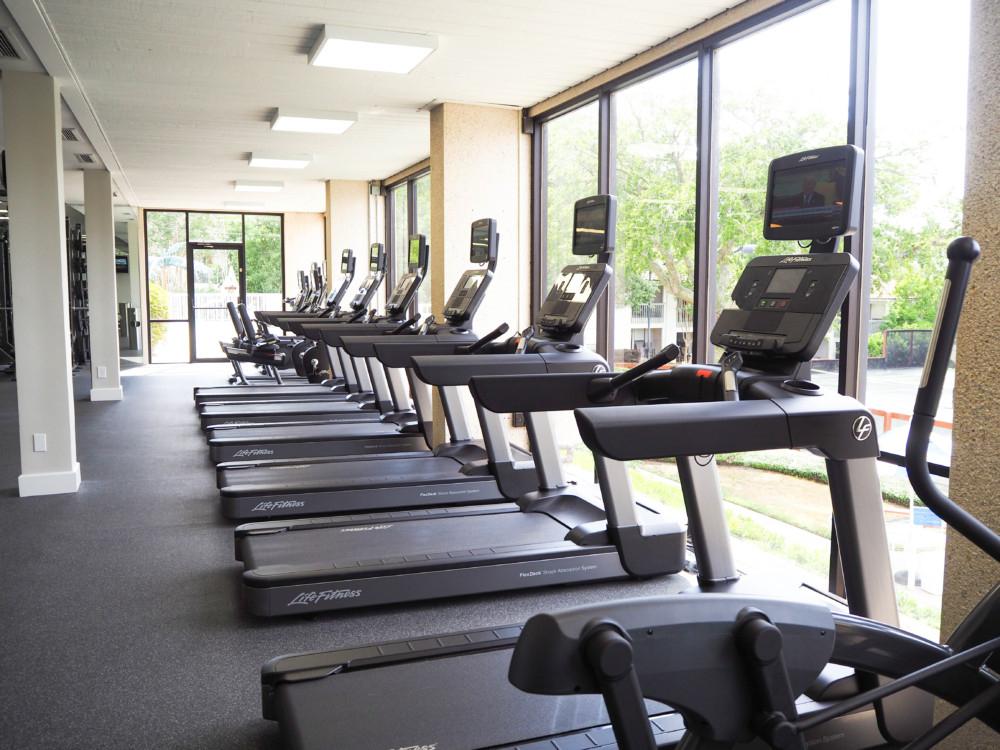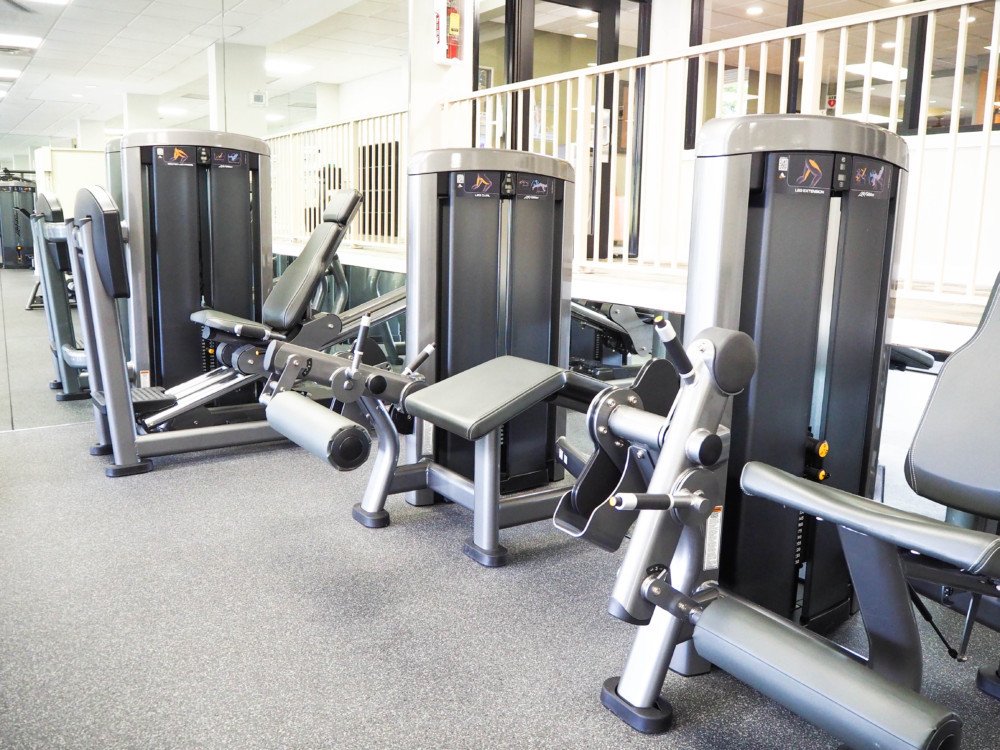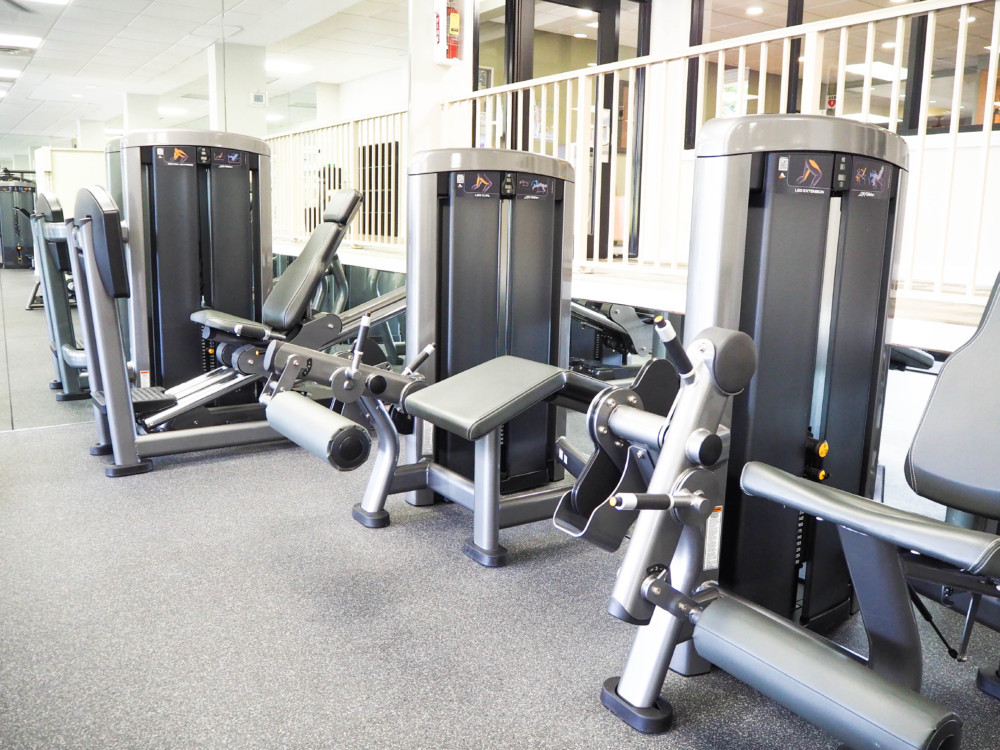 Everything had recently been updated – and they had every machine that I enjoy at my local gym. Keeping in tip-top shape even though I'm taking it easy for a few days helps to return from vacation and not feel like I have to backtrack on my training plan.
Playing
And this may be the entire reason why you decided to come, right? This is definitely true for my children. We were not doing anything before we spent time at the beach and then at the pools – according to their plans. Which was completely fine with me. After hours in the van – I was ready to just lay on the beach and soak it all in while they splashed in the gulf.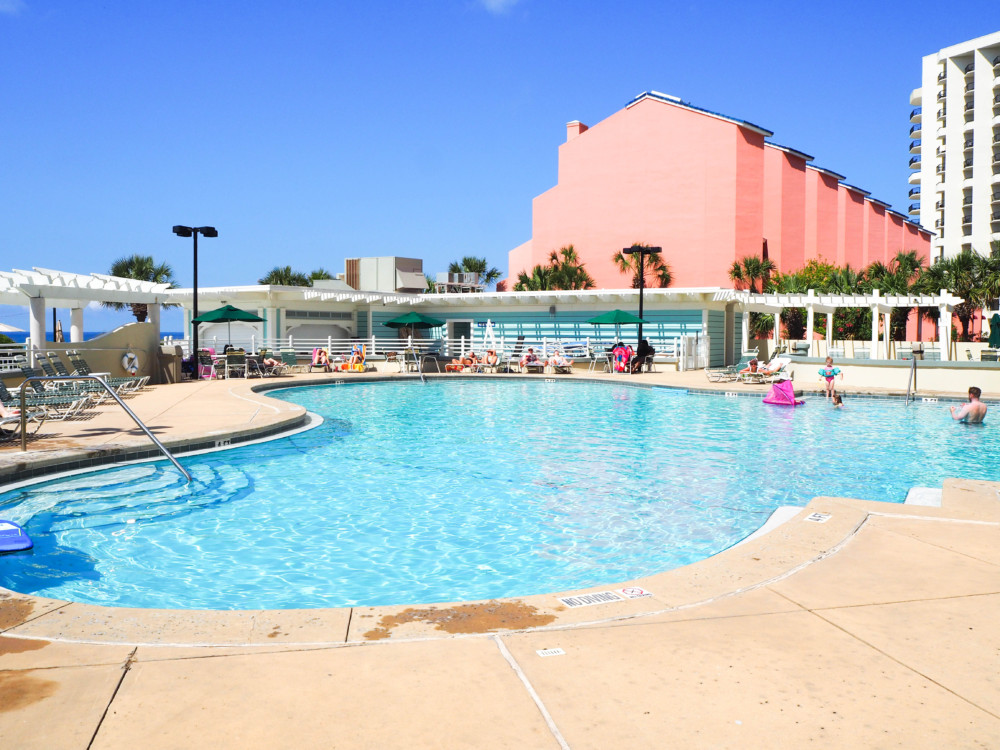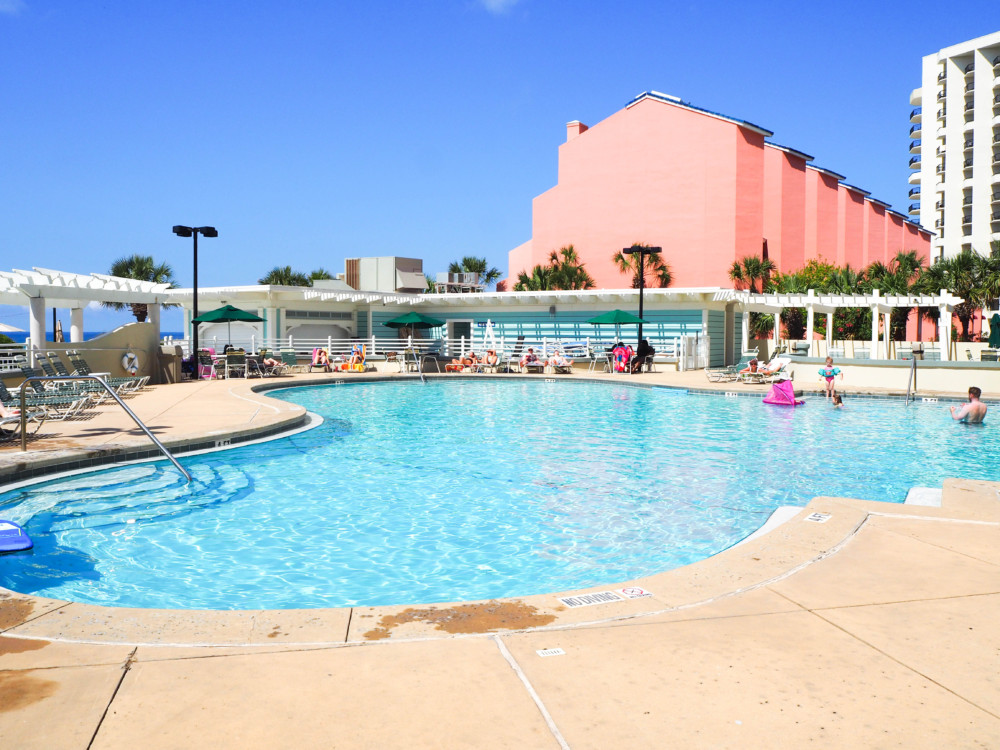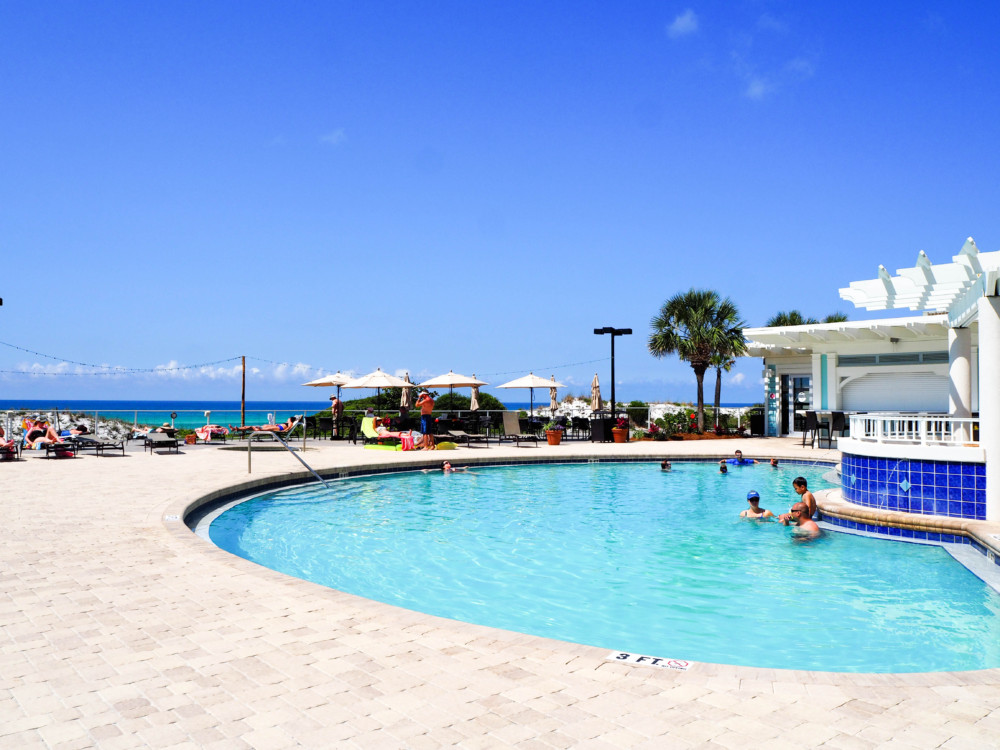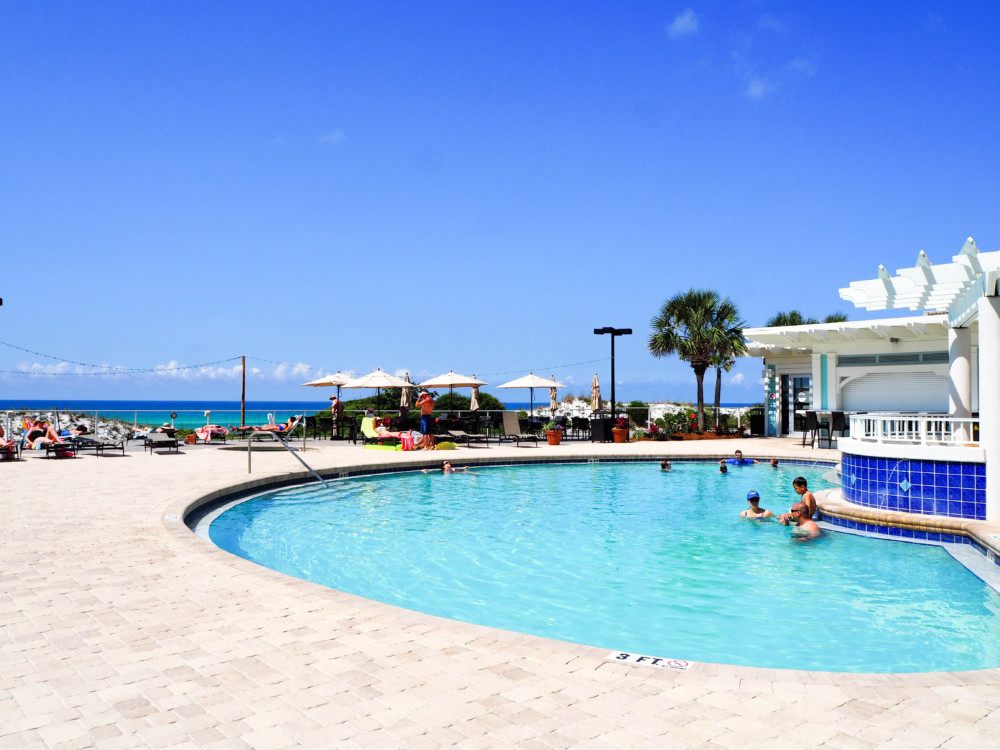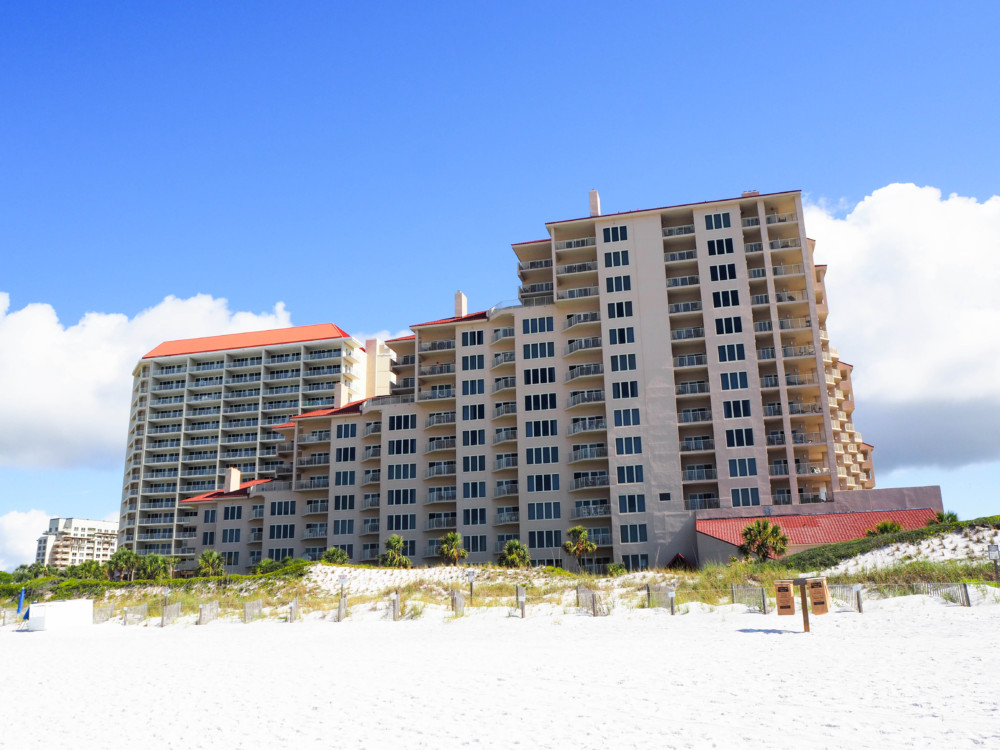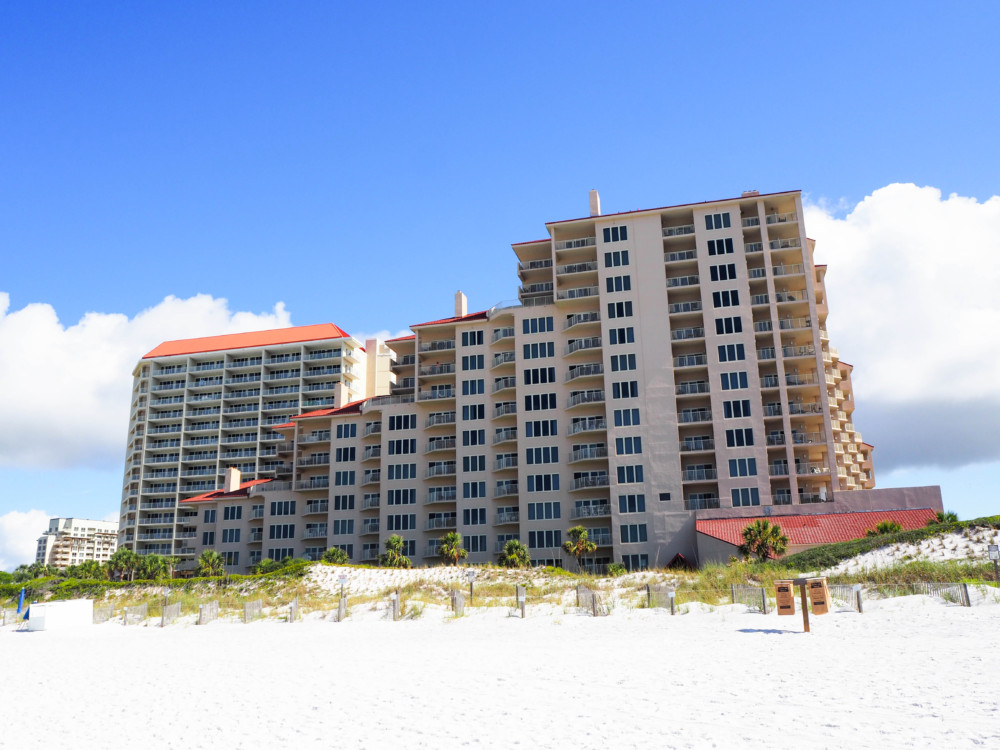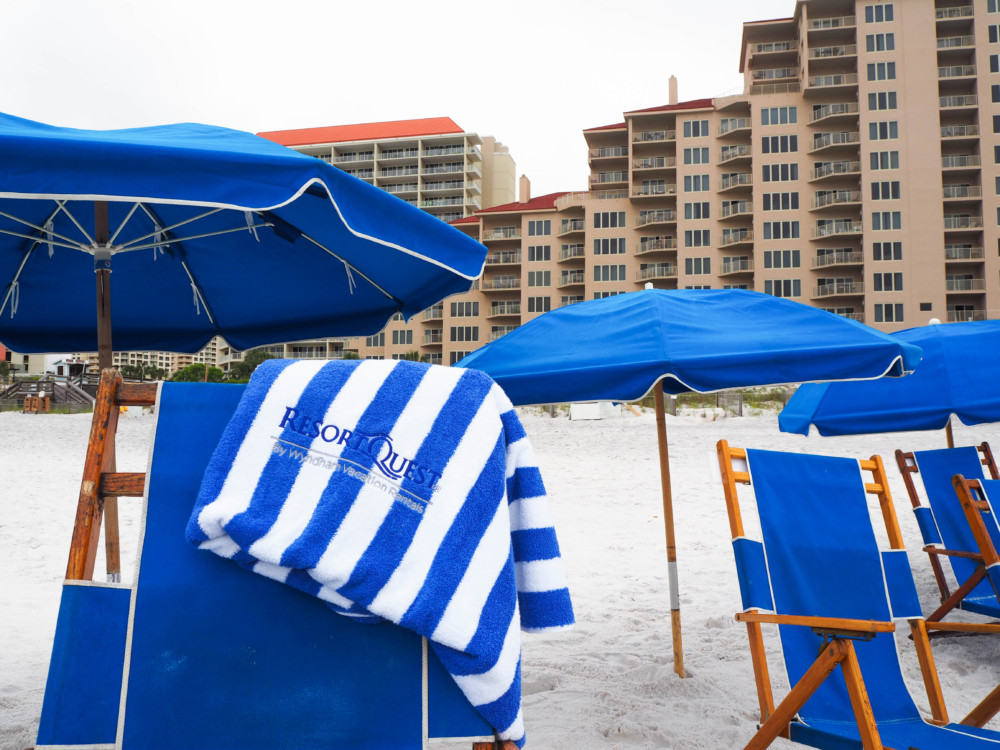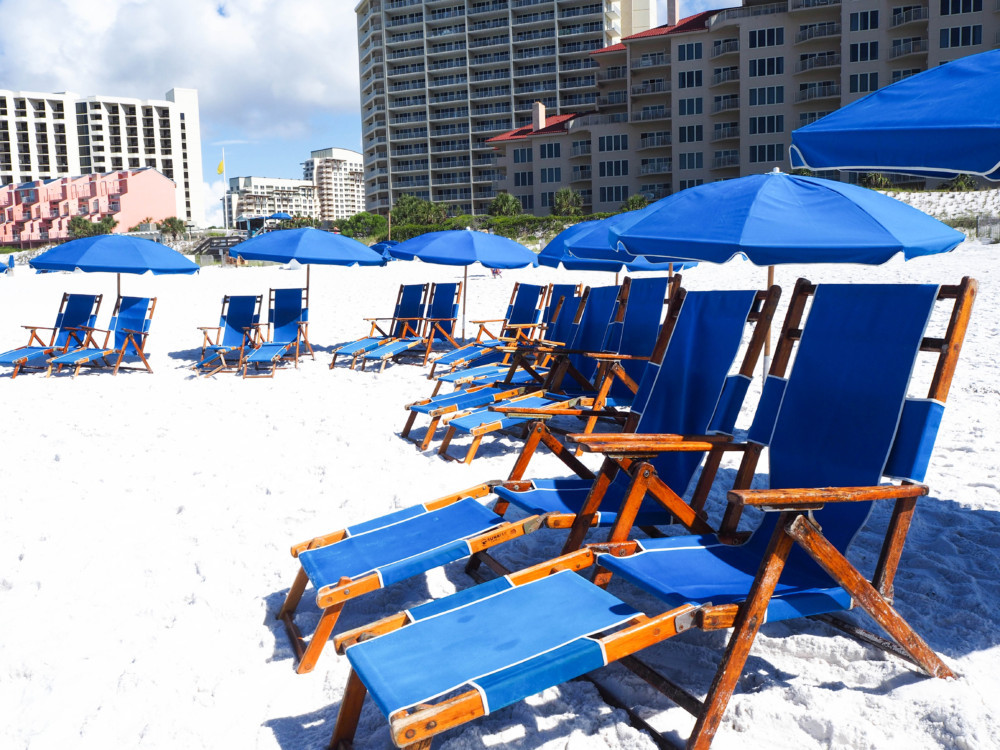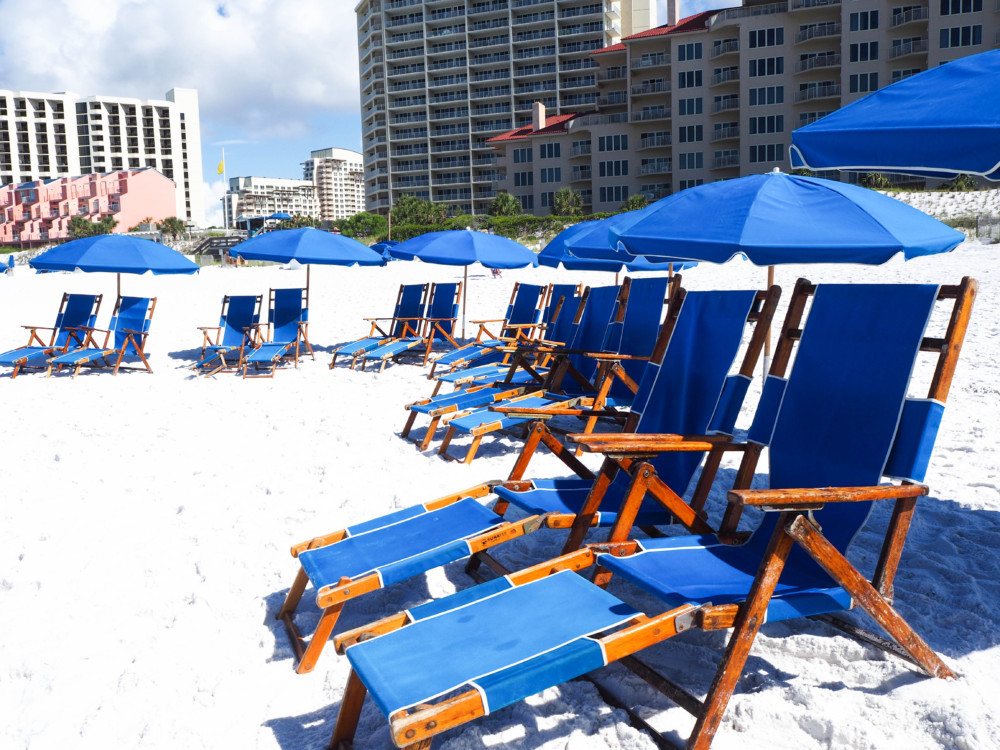 Find Tops'l Beach & Racquet Resort here: Wyndham | Facebook | Twitter:
@Wyndham_Rentals @ResortQuestNWFL | Pinterest | Instagram: @wyndhamvacationrentals @resortquestnwfl
Content may contain affiliate links. This means that, at no additional cost to you, we may earn a little somethin' somethin' when you use the link to make a purchase.
Learn more here.
Would you like Bloggy Moms to feature your brand?
Contact us here.