This post may contain affiliate links. Read our disclosure policy
here.
Deals are current as of date and time posted.
You never know what type of situation you may find yourself in – and though it's hard to know how you'll react or what opportunity you will have for protecting yourself, it is certain that planning ahead is a good idea.
Here's a list of wearable technology that may come in handy if you find yourself in a vulnerable situation.
Wearable Safety Tech
Alert loved ones with your GPS location at the touch of a button. Send your location, and if needed, a distress signal to family and friends with Athena. Made by a B-Corp that funds programs to teach empathy to youth.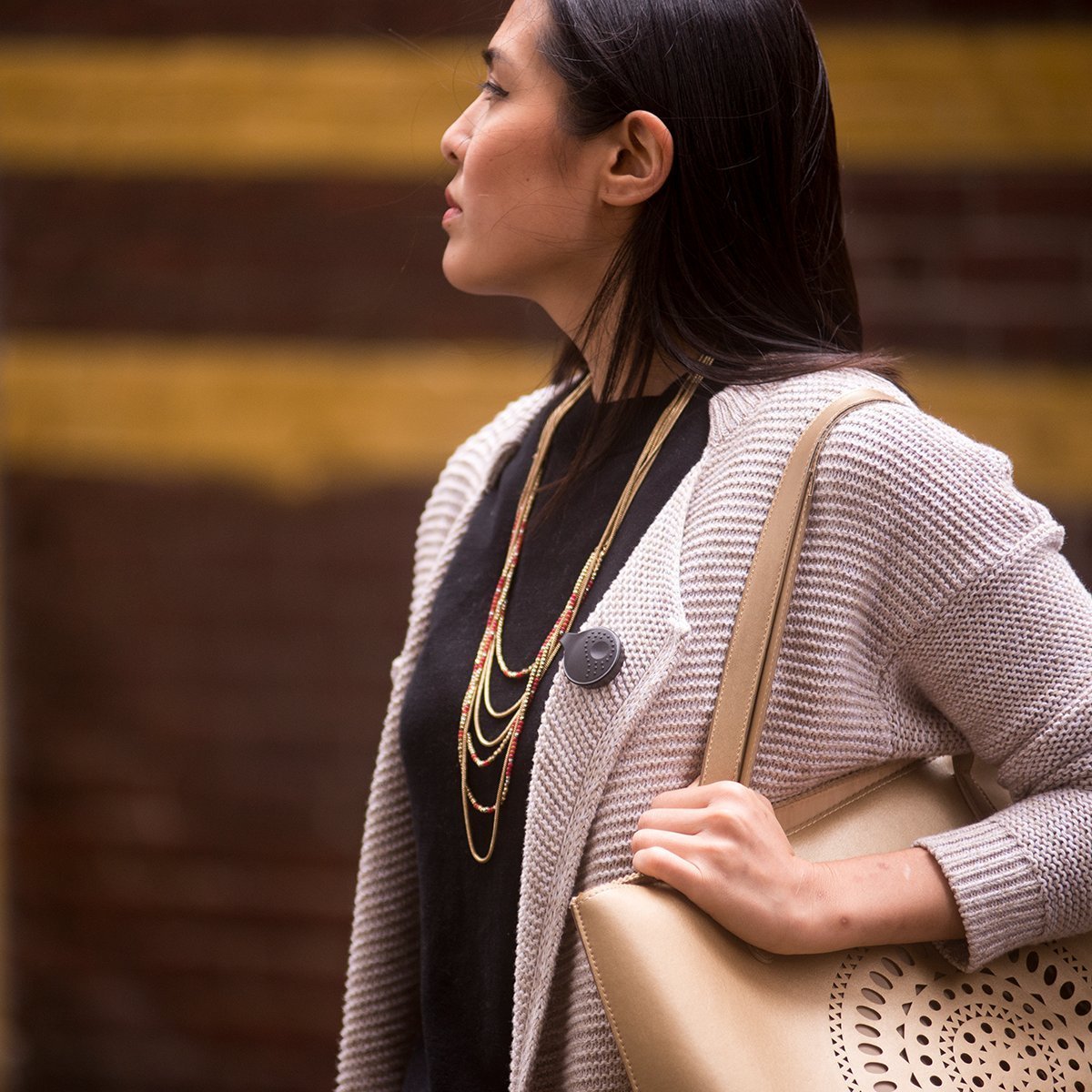 PEACE OF MIND IN A SLEEK DESIGN:
This personal safety alarm sends live GPS notifications to your pre-programmed emergency contacts. Press and hold to sound a high-frequency alarm & simultaneously alert contacts with your location, or press three times to silently send a distress signal.
WEAR IT YOUR WAY: On your purse, clipped to your clothing, or as a necklace – Athena is intentionally designed to suit your lifestyle, be easily accessible, and prevent accidental activation.
LONG BATTERY LIFE: Athena uses a micro-USB rechargeable battery and lasts 2+ weeks on a single charge.
PURCHASE WITH PURPOSE: For each device sold, a portion of the proceeds is invested in educational programs that have been shown to increase empathy and reduce violence.
EASY TO SETUP, EASY TO USE: With just 3 simple steps and no recurring fees, your Athena will be up and running (smartphone & cell service required). It pairs via Bluetooth to the free ROAR Personal Safety app for iOS (9.0+) and Android (6.1+).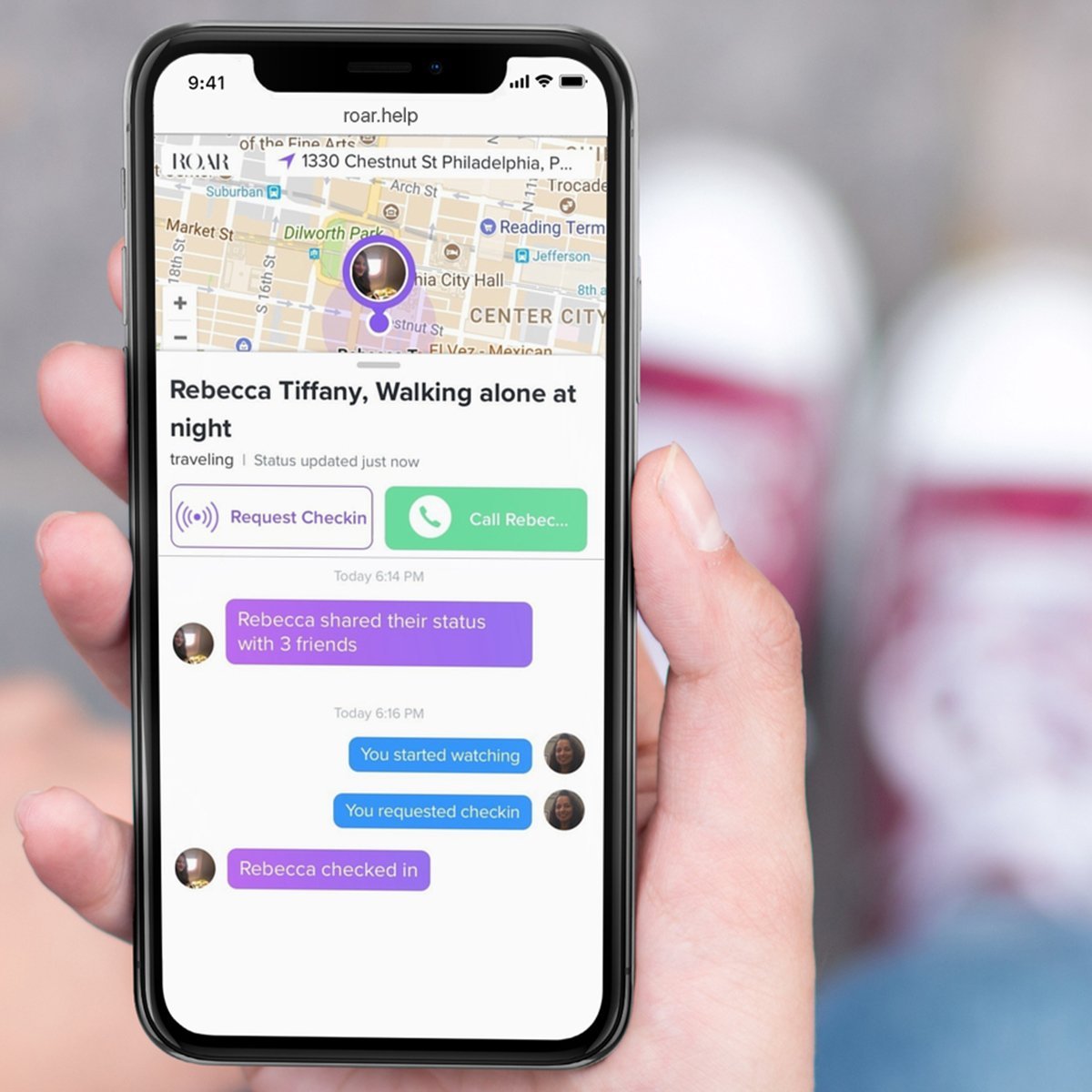 Find Athena Wearable Safety Tech
here
.
Ripple is a discreet personal safety device smaller than a dime. This wearable panic button of sorts leverages Tunstall, a health care monitoring group. Three clicks of little square Bluetooth device triggers the network, giving the wearer immediate access to emergency services, 24/7, utilizing geolocation to send first responders directly to them.
Ripple is your own human monitoring team of safety experts – a highly skilled team ready to get you help when you need it. We all need help, some more then others, but too often we don't have the resources to get it.
To use Ripple, you must pair it with a smartphone running iOS 10.0 or later, or Android 6.0 or later.
Pair your Ripple button with the Ripple app and build out your personal profile. Enter the critical information that you once had to verbally give emergency personnel over the phone, and customize how you want your Ripple Team to work for you. When you're uncomfortable, click once and immediately receive a call from the Ripple Team to get the comfort and peace-of-mind you desire. They know who and where you are, and have resources to immediately dispatch emergency services to you if you need it.
If you have an emergency and only moments to act, pump your Ripple Button three or more times to alert your Ripple Team you are in an emergency. They will dispatch emergency resources directly to your location and relay all of your critical information so you don't have to. Ripple isn't simply a Bluetooth button, it's a life changing service.
Find Ripple here.
When you pair your Tag with the powerful Wearsafe App, you get a safety solution that goes with you anywhere, anytime. Obsessively engineered to be perfectly simple,With the Wearsafe Tag, you have the power to get help with just the press of a button. It's rugged, water resistant, and can be worn many ways so you can always keep it with you.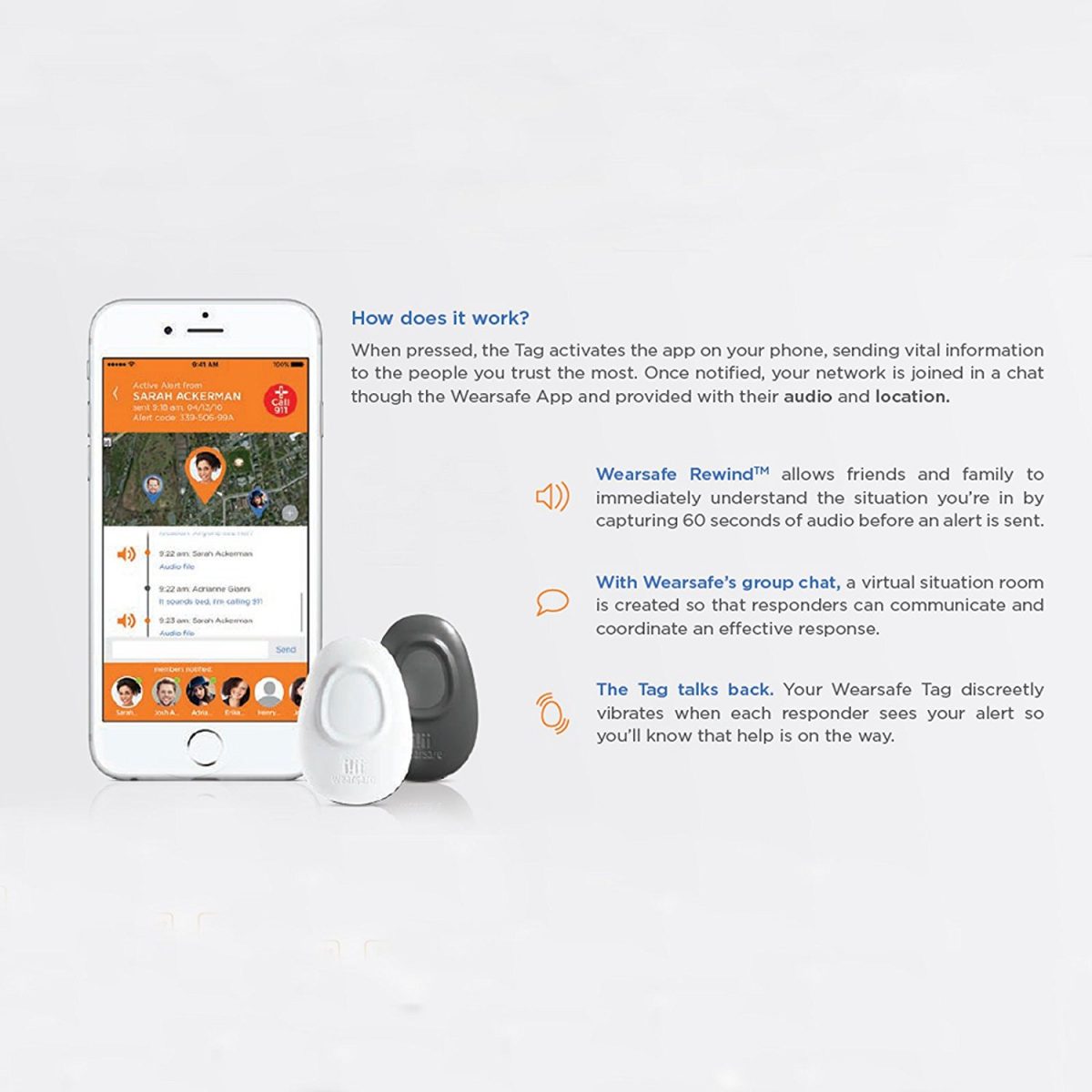 Sends live audio from the scene
You decide who receives your alert
Stream GPS location only when pressed
Weatherproof, wearable and works within a 200 foot radius of your smartphone
Silent vibration lets you know help is on its way, Includes a 12 month wearsafe subscription.
Once you press the Tag, the Bluetooth-paired app sends an alert to your most trusted allies. You choose who you call in an emergency — your friends, coworkers, family — and set up each unlimited network for different situations. Use the Tag, or send an alert right from the home screen. Using the app's amazing features, your network will take it from there.
A Wearsafe Alert provides the most critical information by sharing location, audio, and connecting through a group chat so the right help can get to you faster, receive automatic battery status notifications, pair, and manage multiple tags.
Find WearSafe here.
If you want to combine your wearable safety tech with a more traditional safety item, pepper spray may be an option for you. With so many pepper sprays available on the pepper spray supply store today, it's great to find one with a name you recognize and can trust.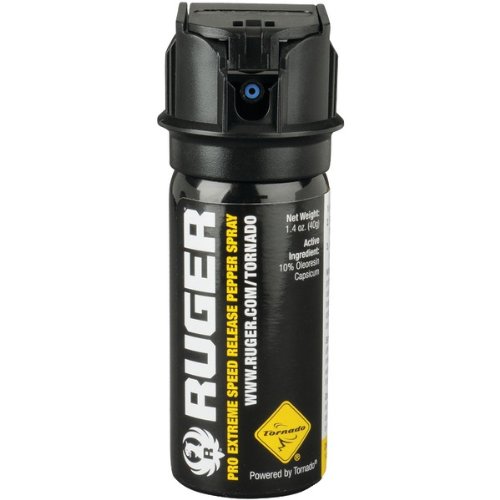 Law enforcement formula
Flip-top thumb trigger
Features style used by police forces
1.4oz of 2 million Scoville heat units
Find The BEST RUGER Pepper Spray Pro Extreme here.
Content may contain affiliate links. This means that, at no additional cost to you, we may earn a little somethin' somethin' when you use the link to make a purchase.
Learn more here.
Would you like Bloggy Moms to feature your brand?
Contact us here.