This post may contain affiliate links. Read our disclosure policy
here.
Deals are current as of date and time posted.
Christmas is fast approaching, and soon, it will be time to make merry, send out funny Christmas ecards, and exchange gifts.
Christmas Gift Ideas for Women
If you are looking for a nice and thoughtful gift for your wife, sister, or special lady friend, these items are worth taking a look at.
Nail Crucifix Pendant
This crucifix necklace is a special gift that you can get a special woman in your life. It is made of nails that represent the ones that were used to crucify Jesus on the cross. It is the perfect pendant to wear if you want a close, daily reminder of the sacrifice that paid our sin. It has a matching 18" sterling silver chain, and a gold plated lobster clasp. The velvet jewellery box it comes in makes it perfect for gift giving.
Jeremiah 29:11 Throw Blanket
Literally, wrap yourself in scripture with this throw blanket. It features the famous Bible verse from Jeremiah 29:11 "'For I know the plans I have for you,' declares the Lord. 'Plans to honour you, and not forsake you, plans to give you hope and a future.'" This will prove to be an especially motivating blanket that is also amazingly comfortable, heavy, and warm. It is just perfect if you want to watch a movie or read a book. It matches well with any décor and will look perfect in your home.
Electric Wax and Oil Warmer
This beautiful and exclusively designed ceramic fragrance warmer is the best and most convenient way to enjoy and experience fragrance. It has beautiful flower patterns that make it absolutely stunning and inspirational scriptures scribbled around it, giving it a spiritual and uplifting touch. It is easy to use, energy efficient, and safe enough to be used overnight. It is without a doubt, the best Christmas gift for any woman that loves fragrance and has dedicated her life to serving the Lord.
Insulated Wooden Coffee Mug
If she is a coffee lover, this is a gift that is sure going to strike a chord. It will be absolutely lovely to see your favorite beverage being served in this unique wooden mug. It is made from 100% wood and features a beautiful design that makes it stand out from afar. It provides an opportunity to move away from the boring ceramic mugs we are so used to, to something more interesting and more beautiful. It is ideal for regular use and also for giving as gifts.
Christmas Gift Ideas for Men
Looking for a thoughtful gift for a special man? Here are a few good ones that are worth every penny.
Military Style Wristband
This is a beautifully crafted piece of jewellery that will make a great and absolutely thoughtful gift for your husband, brother, father or any other man in your life. It is a quality product made from the best and strongest materials and has a premium coating that gives you amazing durability. It is both timelessness and fashion combined into one. It is a gift that every man will appreciate.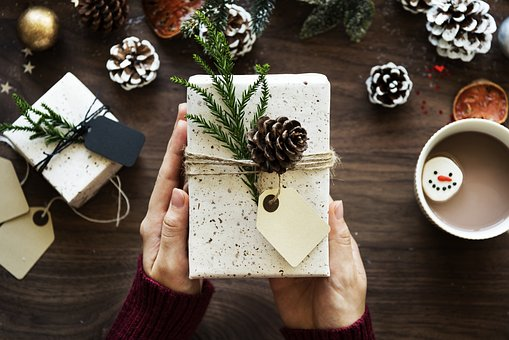 Engraved Stainless Steel Pocket Knife
Is there any man that would not want a tool that makes them look manly? This classy, well-crafted folding pocket knife is perfect for bringing out the strength, courage, and confidence in any man. It is an absolutely handsome tool laser engraved with inspirational message from Psalm 28:7 "The LORD is my Strength." This is a gift that he is going to love and cherish every time he pulls it out.
Leather Journal Travel Diary
This leather-bound notebook features a cool vintage look that is perfect for both men and women. The rustic leather is of the diary will make your loved one want to pin down their thoughts, and fill up its pages with writings of their fun-filled expeditions. The special oil coating of the genuine leather cover gives off a sweet, intoxicating smell. It features a hidden pen holder and comes with a matching antique pen that adds to the whole package.
Eau Sauvage Cologne for Men
It is a fact that men love sophistication, and this fresh and sweet-smelling cologne by Dior is just what they need. It has an enchanting, classic, and noticeable natural scent that is highly recommended for any mature man. We are confident that he will absolutely love it, and that he will want to wear it every day of the week.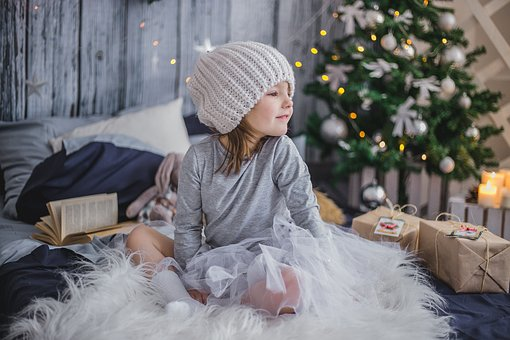 Christmas Gift Ideas for Kids
Christmas time is a time of joy and fun for children. Here are a few great gifts that will have them smiling from ear to ear.
Lil Benny Phant Doll
Christianity teaches us to show love to others and be loved back. Give this adorable plush doll to your kids and others too, and give them an opportunity to show and get love from this cute, super-soft elephant. It is the perfect Christmas gift for little girls and can be given as a gift for adults too. It is made from quality material and is absolutely easy to clean and take care for.
Super Heroes of the Bible Sticker and Activity Book
Give your kids a platform to learn and increase their knowledge of God's Holy book, the Bible. This beautiful Bible activity book contains famous figures from the Old Testament like Moses, Samson, Noah, and Joseph. It is full of fun, educational, and engaging activities that they are going to love completely. The illustrations are bright and fun and will make the perfect Christmas gift for your children.
Plush Lamb Musical
If your kids love playing, the uplifting and encouraging songs packed in this soft and sweet musical lamb is just what they need for Christmas. The pure white colour, plush cuddly fur, and ribbon around the neck give it a super cute look that makes it the perfect gift for kids. Get it for your kids this Christmas. You'll love the looks of utter amusement on their faces.
Content may contain affiliate links. This means that, at no additional cost to you, we may earn a little somethin' somethin' when you use the link to make a purchase.
Learn more here.
Would you like Bloggy Moms to feature your brand?
Contact us here.