This post may contain affiliate links. Read our disclosure policy
here.
Deals are current as of date and time posted.
Crayola Announces New "Colors of the World" Crayons To Help Advance Inclusion Within Creativity!
Have you been looking for skin tone crayons? Crayola teamed up with former Chief Chemist and Managing Director, R&D of MAC cosmetics and current Cofounder and CEO of MOB Beauty, Victor Casale, to create 24 new specially formulated crayons representing more than 40 global skin tones.
Crayola, the brand that sparks imagination through color, believes every child should be able to creatively and accurately color themselves into the world they see around them. Today, on UN World Day for Cultural Diversity for Dialogue and Development, Crayola is proud and excited to launch Colors of the World crayons – 24 new specially formulated crayons – designed to mirror and represent over 40 global skin tones across the world. With the Colors of the World crayons, Crayola hopes to cultivate a more inclusive world for children of all ages, races, cultures, and ethnicities.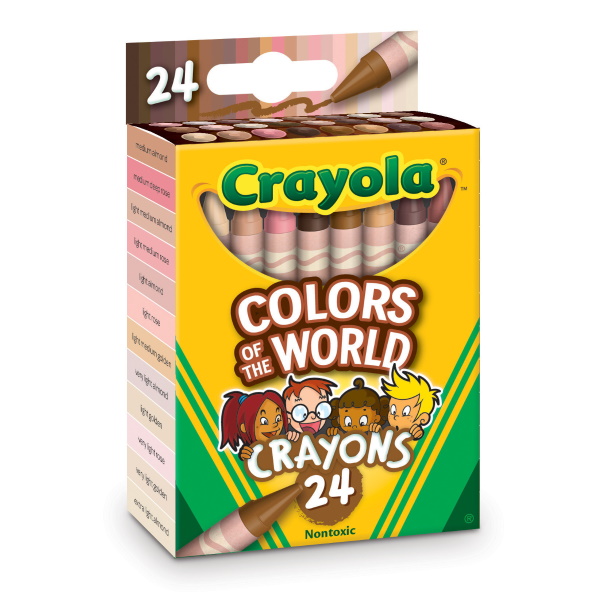 "With the world growing more diverse than ever before, Crayola hopes our new Colors of the World crayons will increase representation and foster a greater sense of belonging and acceptance," says Crayola CEO Rich Wuerthele. "We want the new Colors of the World crayons to advance inclusion within creativity and impact how kids express themselves."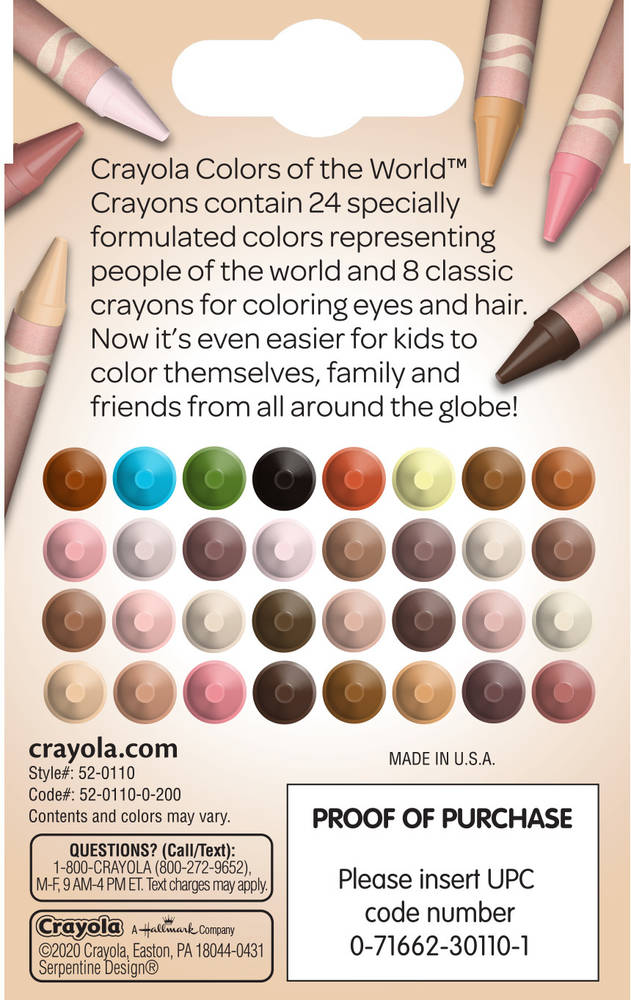 The crayon packs feature side panels that serve as color references and each crayon is wrapped in a gradient skin tone label with the color name in English, Spanish and French, and purposefully has a realistic color name – such as Light Golden, Deep Almond and Medium Deep Rose – all to help kids easily find the shade they identify as their own.
Crayola Colors of the World crayons come in a 24 and 32-count pack and will begin to hit shelves in July, just in time for the back to school season. The 32-count crayon pack, sold exclusively at Walmart and comprised of the 24 new colors plus four hair and four eye color, is available for pre-order today via this link on Walmart.com. For the 24-count crayon pack, consumers can submit their email via this link on Crayola.com to be alerted on product availability.
Want a set sooner? Amazon has this
Crayola Multicultural Crayons (Pack of 8 Crayons)
right now!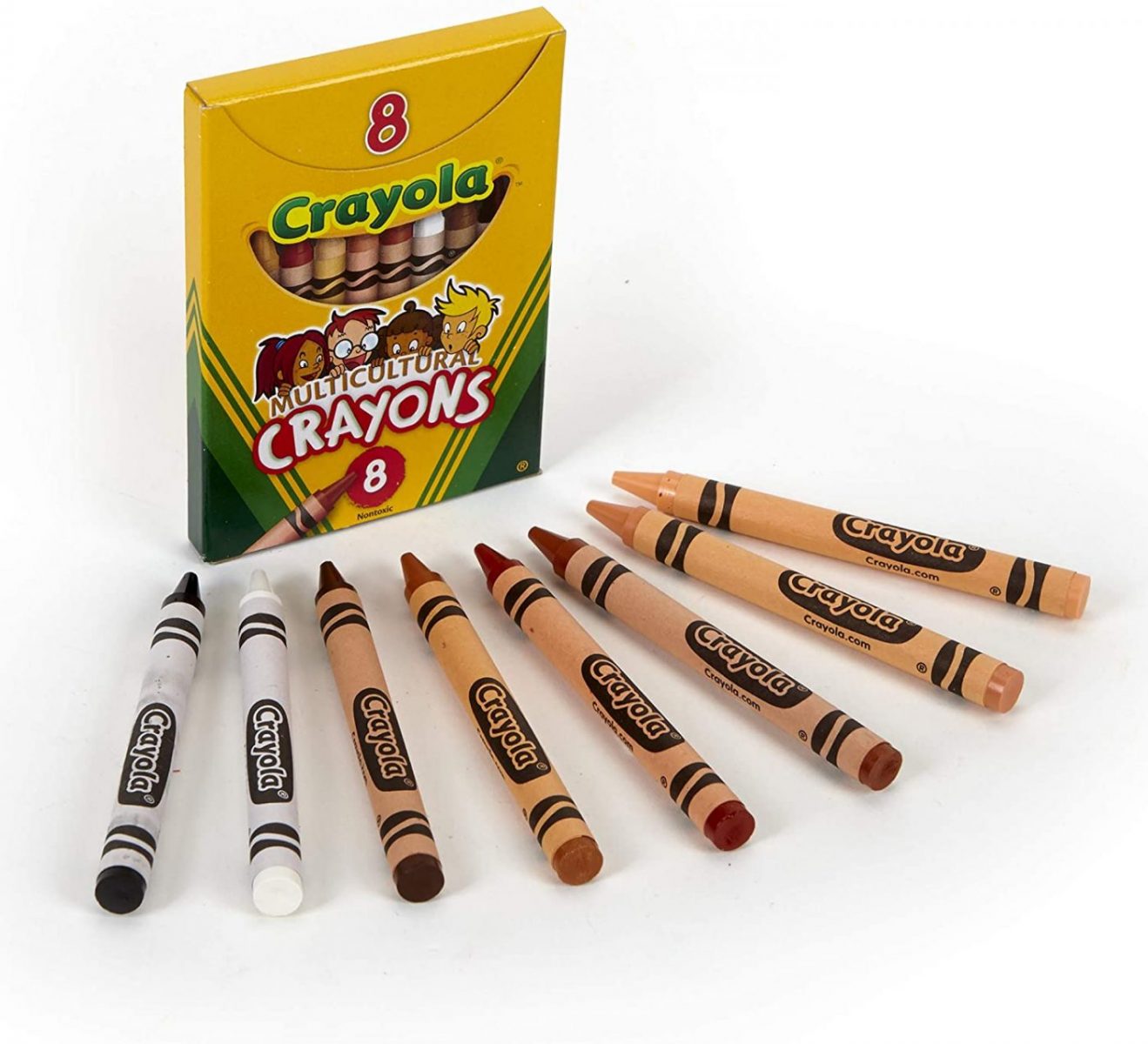 Images Source: PRNewsfoto/Crayola
Content may contain affiliate links. This means that, at no additional cost to you, we may earn a little somethin' somethin' when you use the link to make a purchase.
Learn more here.
Would you like Bloggy Moms to feature your brand?
Contact us here.