This post may contain affiliate links. Read our disclosure policy
here.
Deals are current as of date and time posted.
Planning your family's summer fun? Be sure to add Crown Reef Resort and Waterpark in Myrtle Beach to the list. Even if you're local to Myrtle Beach, Crown Reef is a great location for a weekend getaway.  With over 20 pools, several dining options, in-room kitchenettes and an amazing beach view – everyone can quickly settle in to their best vacation ever.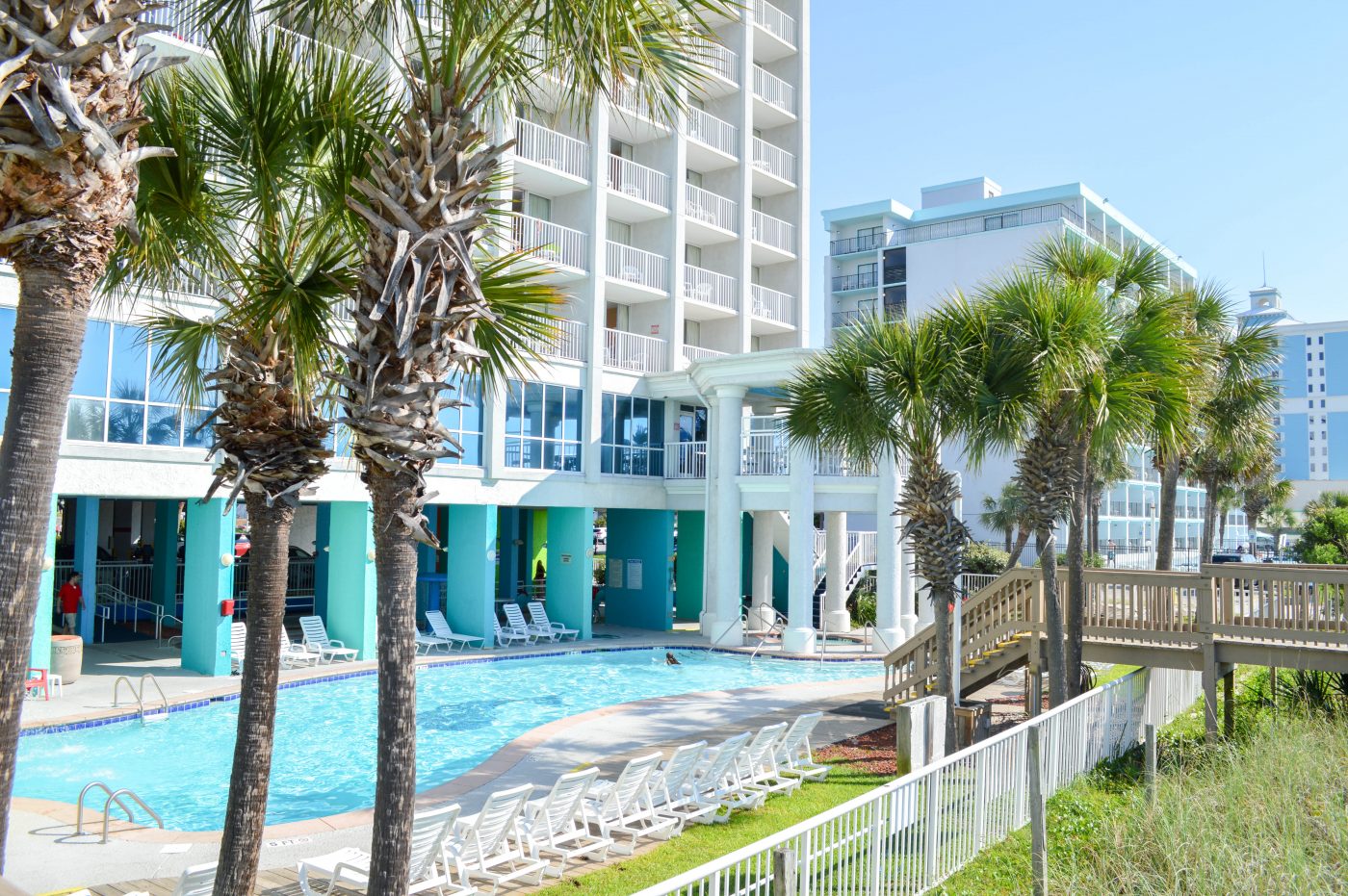 Did you notice?  Over 20 pools!  I know that I had read that before we arrived, but had somehow forgot.  How do you forget about something like that?  I'm not sure, yet, I did!  When we ventured down to the pool(s) the first morning, we would find another pool and then another with yet another beyond it.  Each day, we could essentially have an entirely different pool experience based on where we decided to hang out.  I wasn't brave enough to try the slides – but they were a big hit with the kids.  Unfortunately, my pictures of the slides didn't turn out very well – but you can hop over here for better images.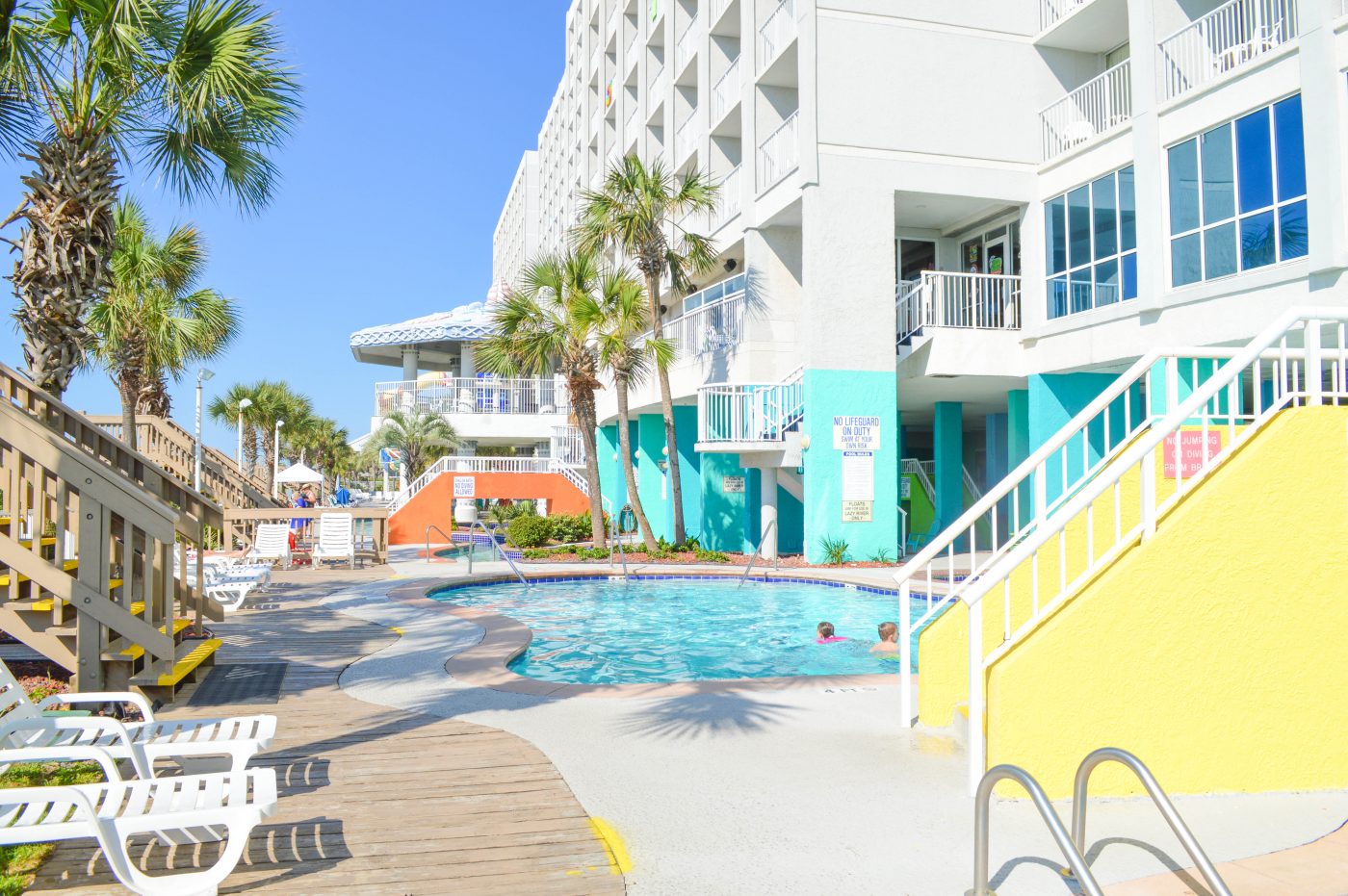 It was beautiful and sunny during most of our stay at Crown Reef – except the day we arrived. After traveling all day we were of course tired and the last thing we wanted to do was find our hotel in a dreary rain. When you set off on a beach vacation – you imagine the beautiful ocean rising on the horizon as you approach. You hope for sun, crashing waves and warm sand. Yet, there we were. Exhausted and it was raining. However, the friendliness we encountered from every member of staff at Crown Reef helped to quickly pick up our spirits and restart our trip on the right foot. They were taking the time to show guests where their rooms were located, open doors as guests were trying to get in out of the rain and greet everyone who walked by.
Staying at Crown Reef? Share your #FriendliestResort and #HappyGuest story with them on social media!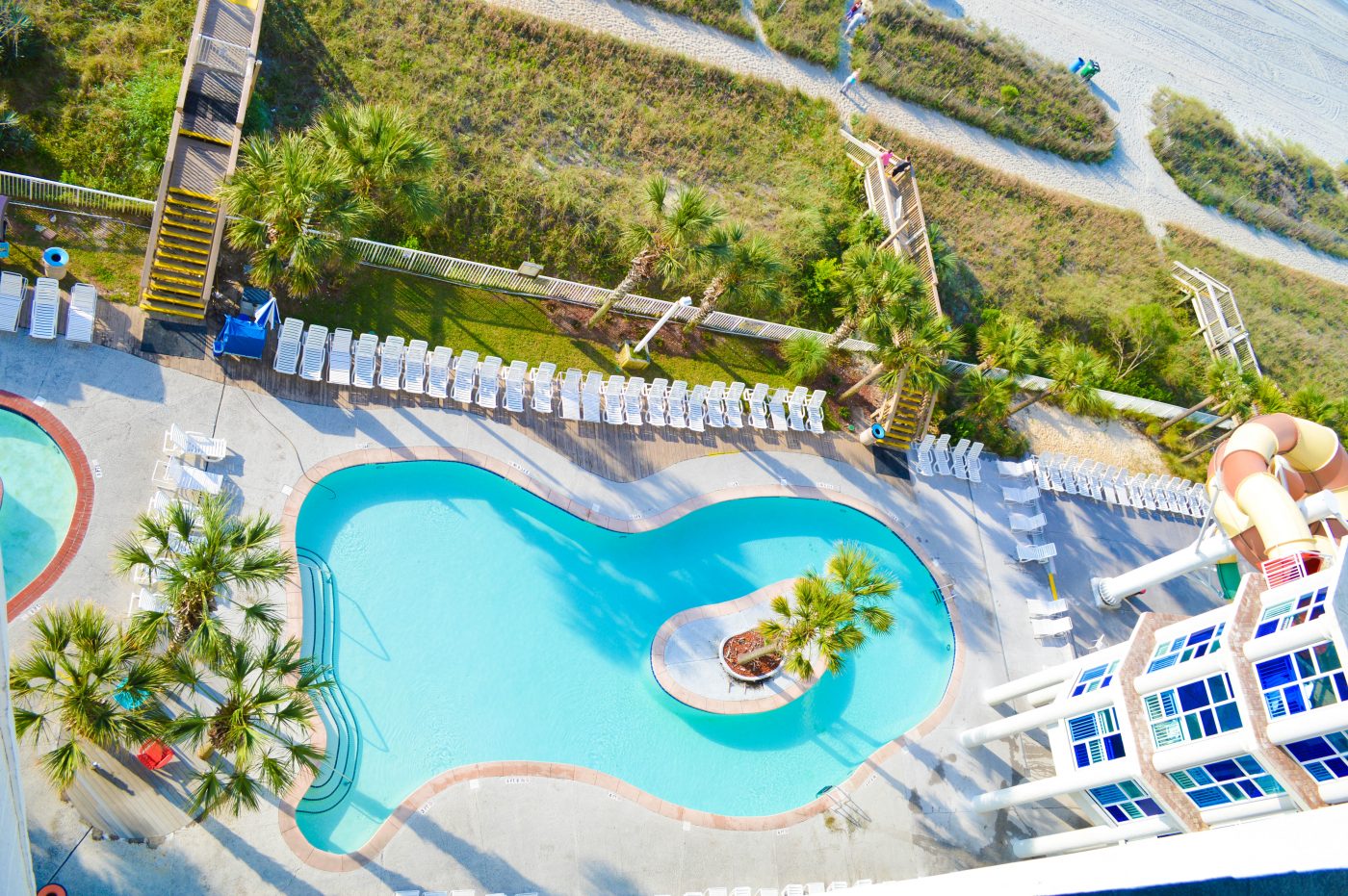 As soon as we arrived and moved everything into our room – we headed to a local grocery store to stock-up on items that would allow us to spend as much time at Crown Reef as possible. We always purchase breakfast items, fruit and snack favorites. We loved having a full-size refrigerator, stove, microwave and sink in our room. It's not only convenient but helps toward keeping your vacation budget low – yet allowing for those occasions when you truly do want to enjoy dining out.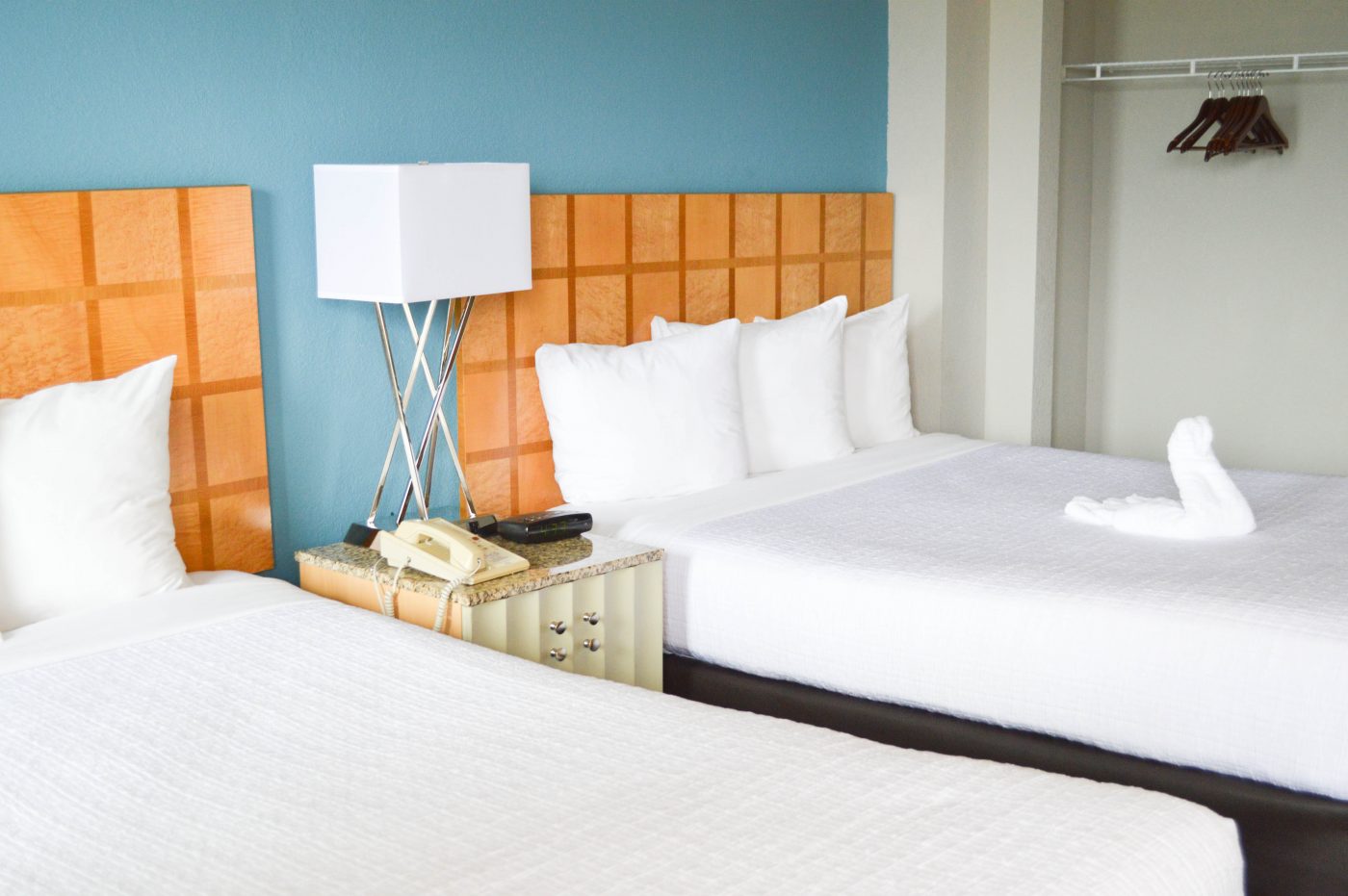 Crown Reef is currently undergoing a fun and exciting update process. We loved the updates that had already happened to the room we were staying in and were even able to see the new carpet being laid throughout the complex. We can't wait to see the final look!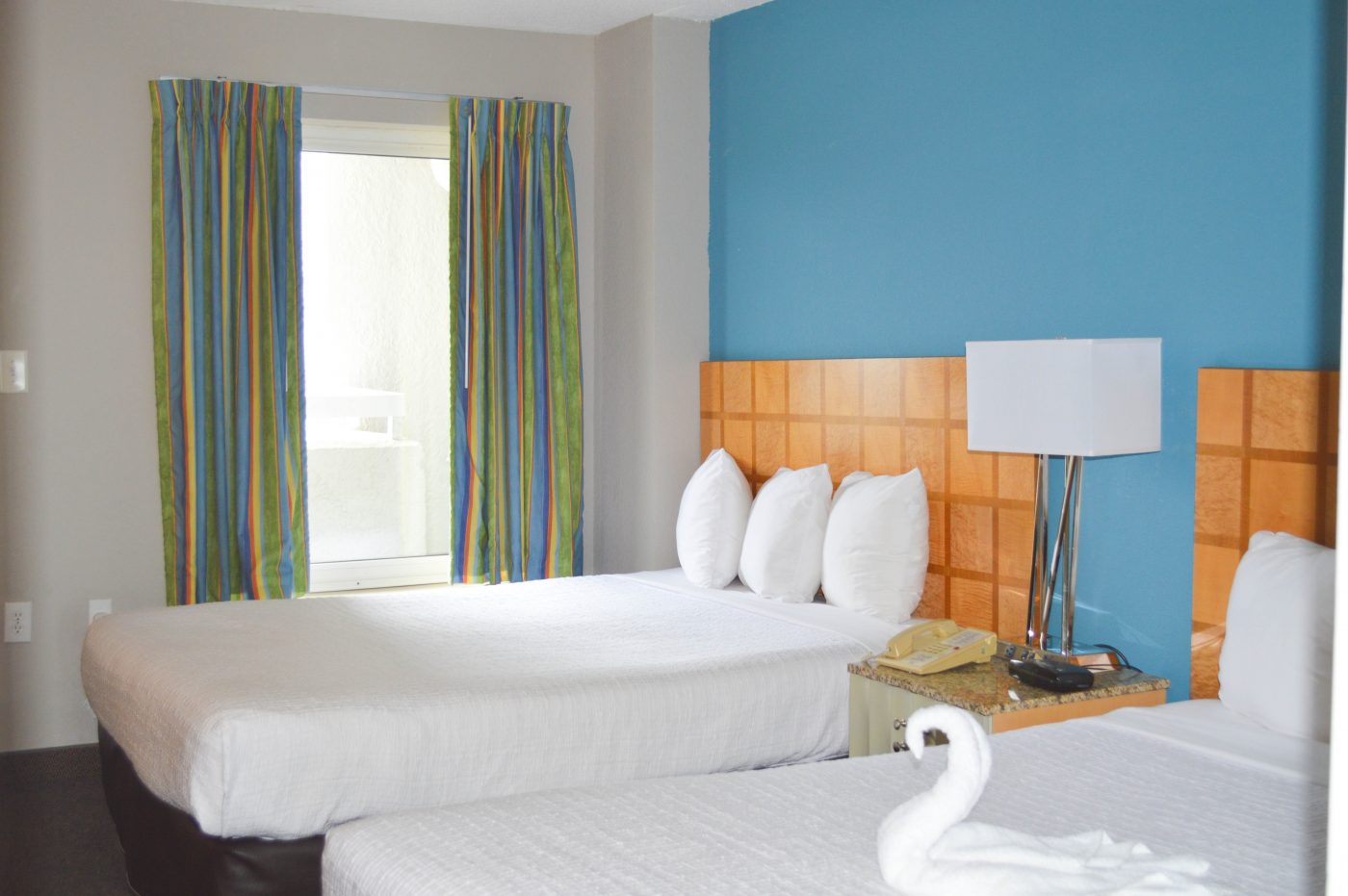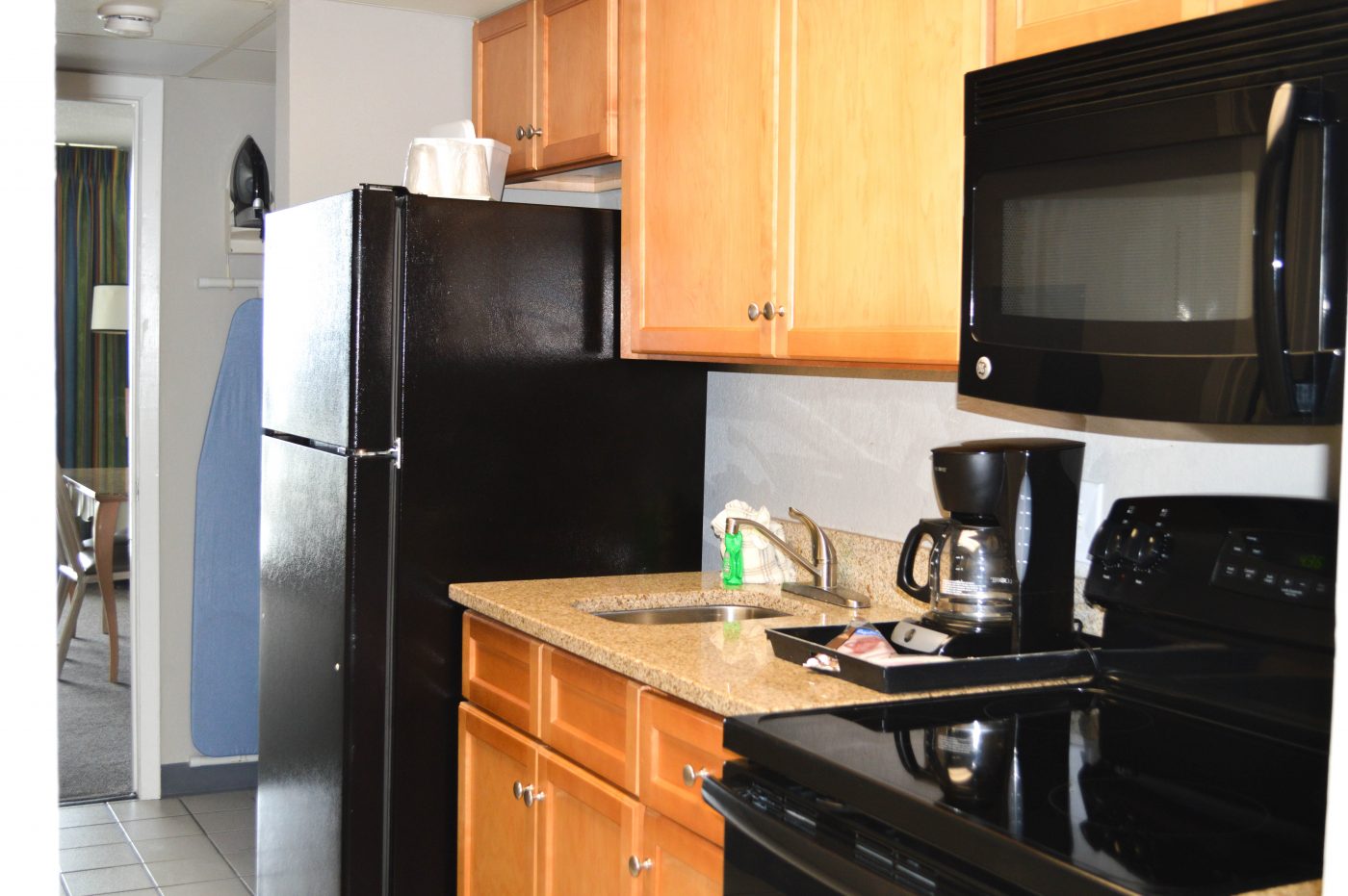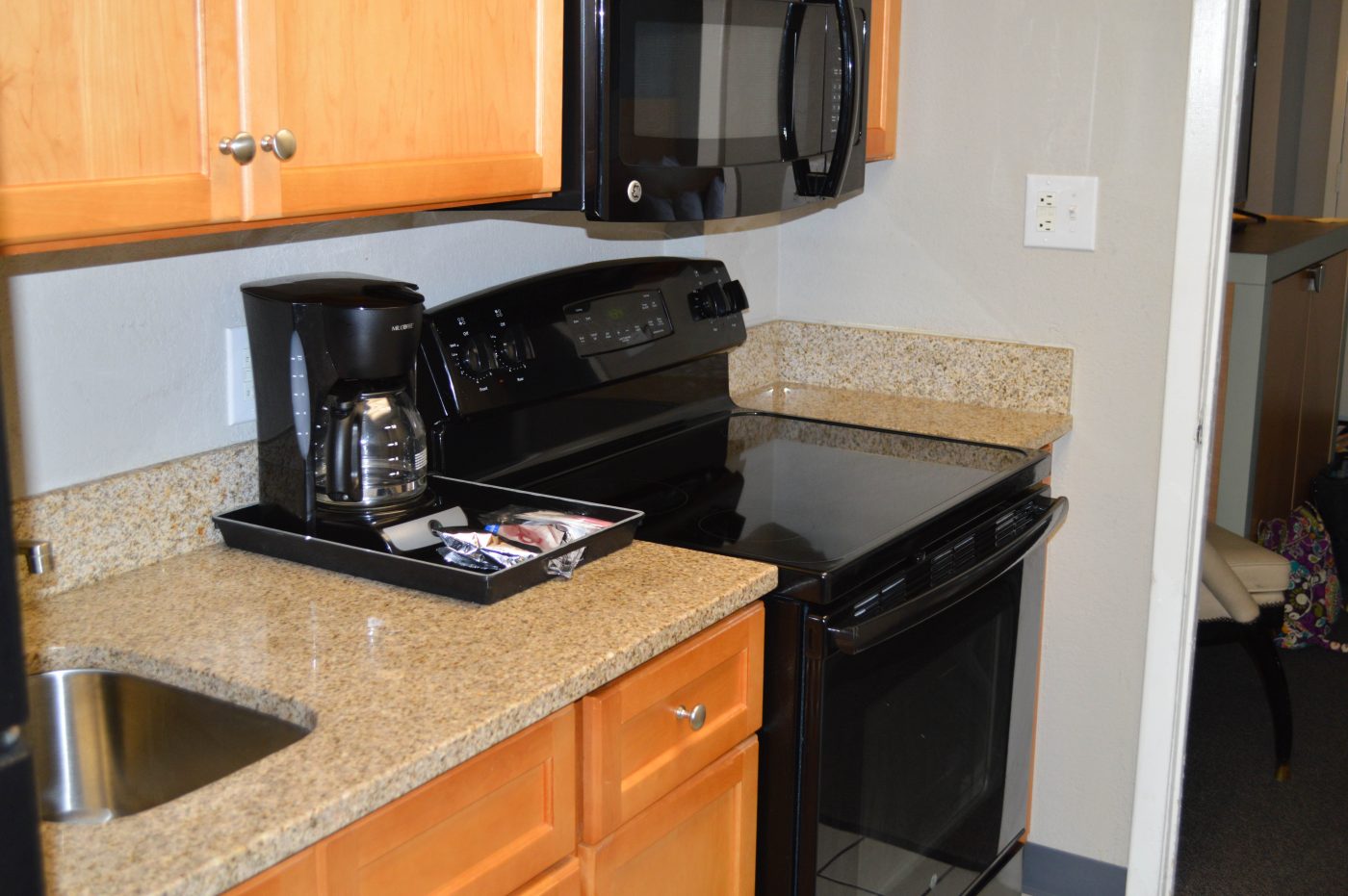 Some days we packed a lunch and went to the beach or returned to the room for a quick lunch. We loved being able to enjoy a meal at Loco Gecko Beach Shak during (and after!) a day of fun at the pools. There was an amazing view of the ocean and the food was so yummy! The portions were also very large! We hadn't expected that and I don't believe that any of us were able to finish our entire meal. If your kids are young, they may want to split a meal depending on their appetite.
The kids especially enjoyed the ice cream and snack options available during pool play.  Because, there's almost no better combination than
Dining & Snack Options
Pool Bar and Grill: While you are enjoying a day by the pool, stop by the seasonal pool bar and grill for a cool refreshing drink or a made-to-order burger.
Loco Gecko Beach Shak: Now open, Loco Gecko Beach Shak features both indoor seating as well as an outdoor oceanfront patio. This restaurant serves up lunch and dinner and offers such items as pizza, burgers, salads, kids' options and more!
Grab n' Go Grill and Coffee Bar: The Grab n' Go Grill and Coffee Bar is located at the oceanfront Town Center amenity area of Crown Reef. Serving up fresh-brewed coffee and grab and go items such as muffins, bagels and all-day grill options, this coffee bar is open for the early morning crowd and beyond.
Swirl Ice Cream and Sweet Shop: The Swirl Ice Cream and Sweet Shop is just steps away from the other in-site dining options at Crown Reef. Great for kids and adults looking to cool down on a hot summer day, this shop features both ice cream and candy options.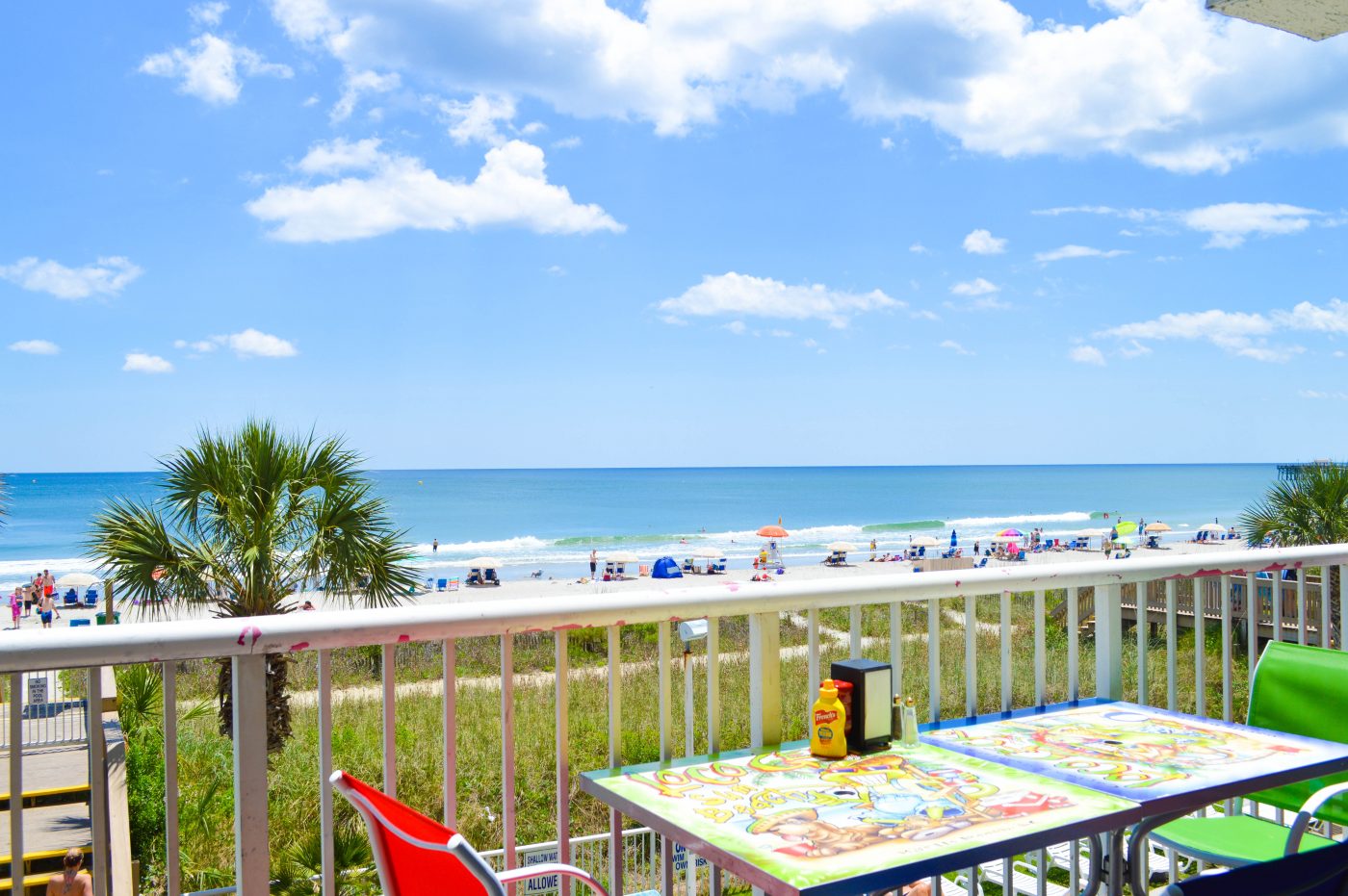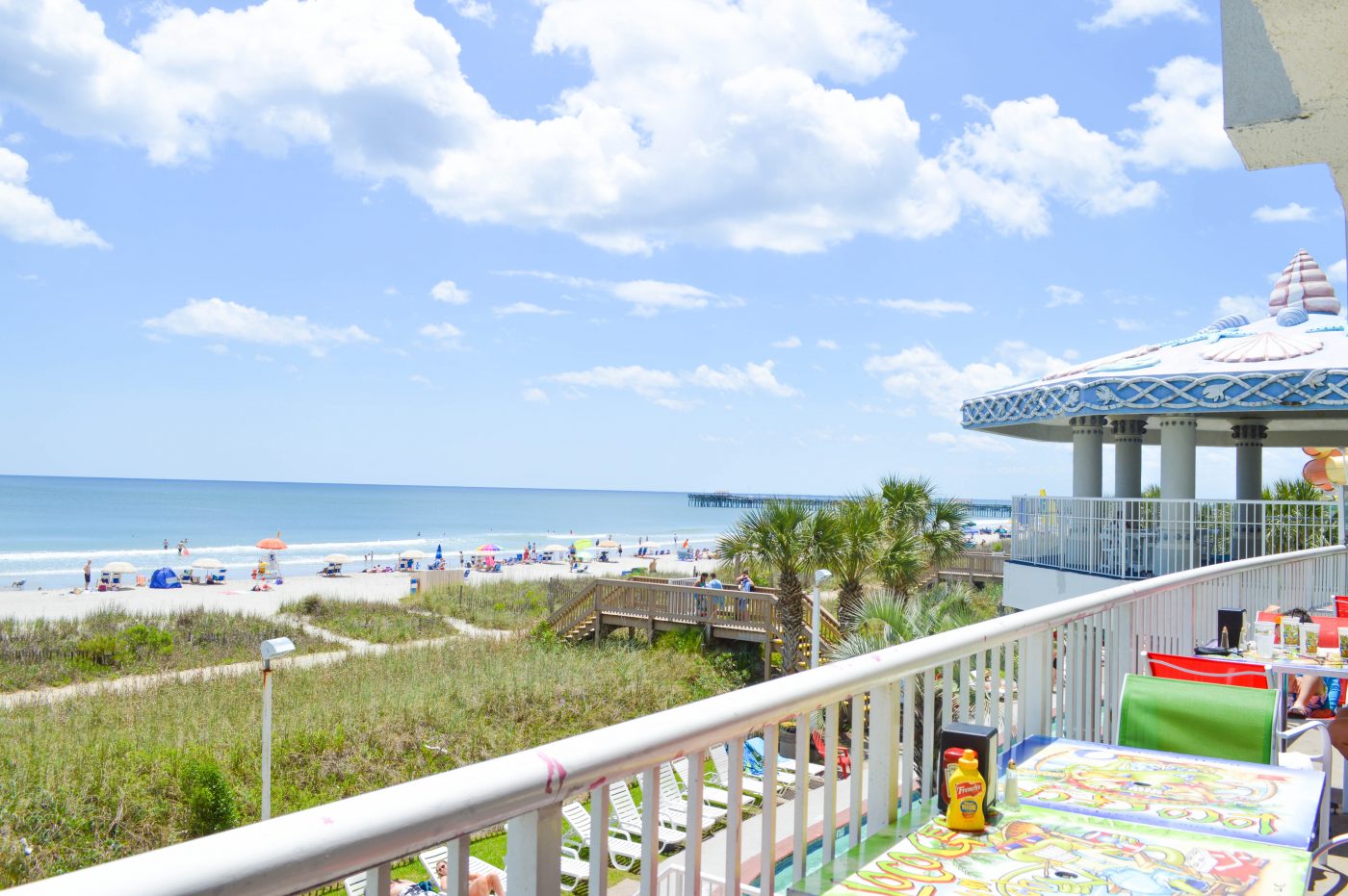 Crown Reef Resort and Waterpark offers generous rates – especially for being an ocean-front resort and considering everything that you're getting in your room and throughout the property. You could pay more for a one-day visit to a waterpark elsewhere. Hop over here to check out rates for your visit to Crown Reef!
Bloggy Moms was provided complimentary accommodations at Crown Reef Resort. All opinions are our own.
Would you like Bloggy Moms to feature your attraction? Please contact us here.
Content may contain affiliate links. This means that, at no additional cost to you, we may earn a little somethin' somethin' when you use the link to make a purchase.
Learn more here.
Would you like Bloggy Moms to feature your brand?
Contact us here.