This post may contain affiliate links. Read our disclosure policy
here.
Deals are current as of date and time posted.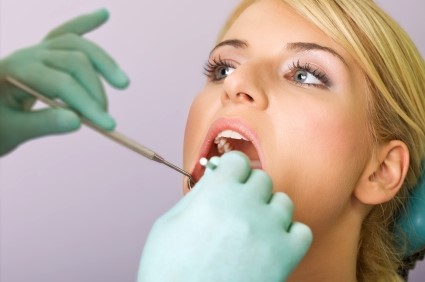 Image by Lucy Dentist Woodmere NY via Flickr
Keeping your teeth clean and healthy is one of the responsibilities you will have for the rest of your life. This is why it is so important to know who your dentist is. They'll be the first to tell you what needs to be fixed, maintained, or immediately addressed to make sure that your teeth stay well throughout the years.
Dental implants and restorations are some of the things that dentists, like those at Face Value Dental, perform in order to restore teeth back to its original beauty again. If you are considering doing one of the two, it helps to know what the different types are. It makes you better informed of what your treatment options are and you are able to end an informed decision in the end.
Implants
Endosteal implants – are implants that are placed in the jawbone. The gum tissue, after being implanted, has to heal before connecting the post to the original implant. Artificial tooth or a set of teeth is then attached on the post that stands individually, or is grouped together on the bridge or denture.
Subperiosteal implants – is an implant that's consists of a metal frame and are placed under the gum. When the gums heal, its metal frame becomes a part of the jawbone and the posts protrude through your gums. The teeth are then attached to the post. This type of implant is usually recommended for patients that have a shallow jawbone.
Getting dental implants in Brisbane is easy as long as you have a reliable dental clinic that you can go to. If you don't have one yet, you can always get a referral from trusted friends and family.
Restorations
Fillings – fillings are the most common type of restoration and can be filled with gold, silver, amalgam, composite resin, ceramics, or a glass ionomer. The material is placed directly into tooth with fillings or areas of decay.
Inlays – inlays are similar to fillings except a premade ceramic material is implanted directly into the tooth. Gold alloy is often used for this type of restoration but ceramics work just as fine too and can last two to three times longer than regular fillings.
Onlays – onlays are implemented when the tooth is fractured or is weakened and usually covers the entire biting surface.
Veneers – veneers are popular for cosmetic reasons. They are made of thin porcelain material used to change the length, colour, and shape of the front side of the teeth.
Bridges – bridges are false teeth designed to bridge a gap between one or more missing teeth. Various types of materials are used such as fibre ceramics, zirconium ceramics, and porcelain.
Crowns – a crown covers all sides of the tooth and is often implemented when an old crown needs to be replaced. Crowns help restore a tooth's shape, size, strength, and appearance.
Dentures – dentures are used to replace missing teeth and surrounding tissues. Dentures can come complete which replaces all teeth, or partial which is attached to the natural teeth using metal clasps. Most dentures are made of acrylic resin.
Sealants – sealants are white filling materials used to fill grooves of the teeth that are prone to decay. They are often performed to prevent possible decay in children.
Those are some of the most common types of dental implants and restorations. If you feel like the treatment you are about to receive is not right for you, speak up and let your dentist know.
They may be able to make adjustments on the type of treatment you're getting.
Have you had a dental implant or restoration recently? How was it? Let us know in the comments.
Content may contain affiliate links. This means that, at no additional cost to you, we may earn a little somethin' somethin' when you use the link to make a purchase.
Learn more here.
Would you like Bloggy Moms to feature your brand?
Contact us here.