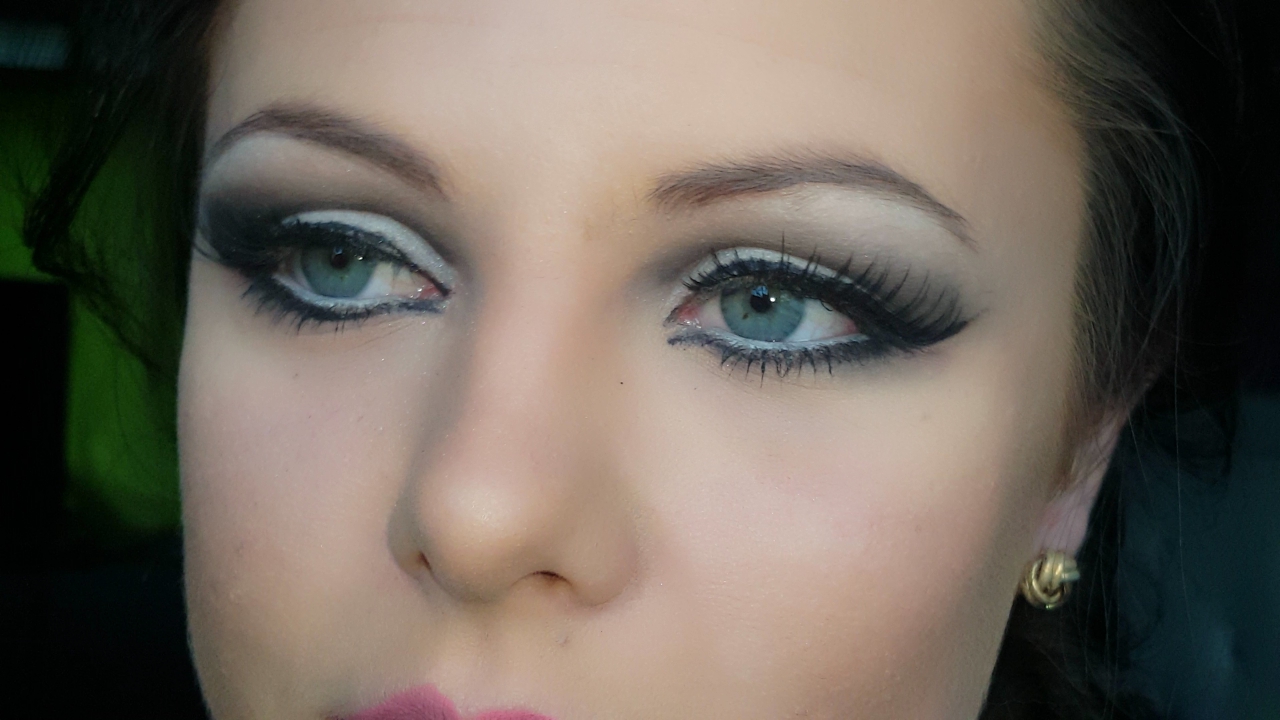 Content may contain affiliate or sponsored content. Read disclosure
here
.
For this look you can also check out the tutorial on this link:  https://youtu.be/o4zTfQDcsMU
This is a very dramatic look and perfect for any events or parties that you may be invited too. This is an easy look to recreate as long as you take your time.
Patients is key. And blending.
First you are going to want to create the cut crease by drawing a line one the crease of your eye or just above if you have hooded eyes. Please make sure to start with a light hand and build up. Then drag the line out towards your brow. This will give it a blended look.
Then with a fluffy blending brush apply a little bit of product onto the brush and blend it on the outer corner of the ye and then take it into the inner corner when there is less product on the brush. Making sure you start off with less product and build up as is easier to blend out.

Also take a large fluffy brush and make sure the edges aren't harsh lines and blended out nicely.

Then with a white eye shadow you are going to want to apply this on the lid taking it to the line that you have just created. Then with the blending brush using no extra product you are going to want to slightly blend the white into the black.
Then with some concealer you are going to want to take this along the lower brow line. This helps perfect the brows and fix any mistakes that may have been created. For example with the shadow goes to far up the lid.
Then you are going to want to apply a white liner into the water line.
Then with a black eye liner you are going to want to create a winged liner look.
I then also added the liner on the lower lash line and blended this out so it isn't so harsh.

Finally you are going to want to apply some mascara and your favorite lashes.

I hope you liked this look as much as I did. I would love to know what you thought