This post may contain affiliate links. Read our disclosure policy
here.
Deals are current as of date and time posted.
The Florida Gulf Coast has become one of my favorite family getaways. We've been exploring accommodations up and down Florida's Gulf Beaches and I think we may have found the absolute cutest, must-stay location for you and the kiddos.
Each year, for nearly a decade, we've tried to visit a destination along Florida's 30A – and if you've been in the area, you know why. It's incredibly gorgeous and offers a variety of activities, dining, shopping, and lodging. It has everything you'd expect in a relaxing beach vacation.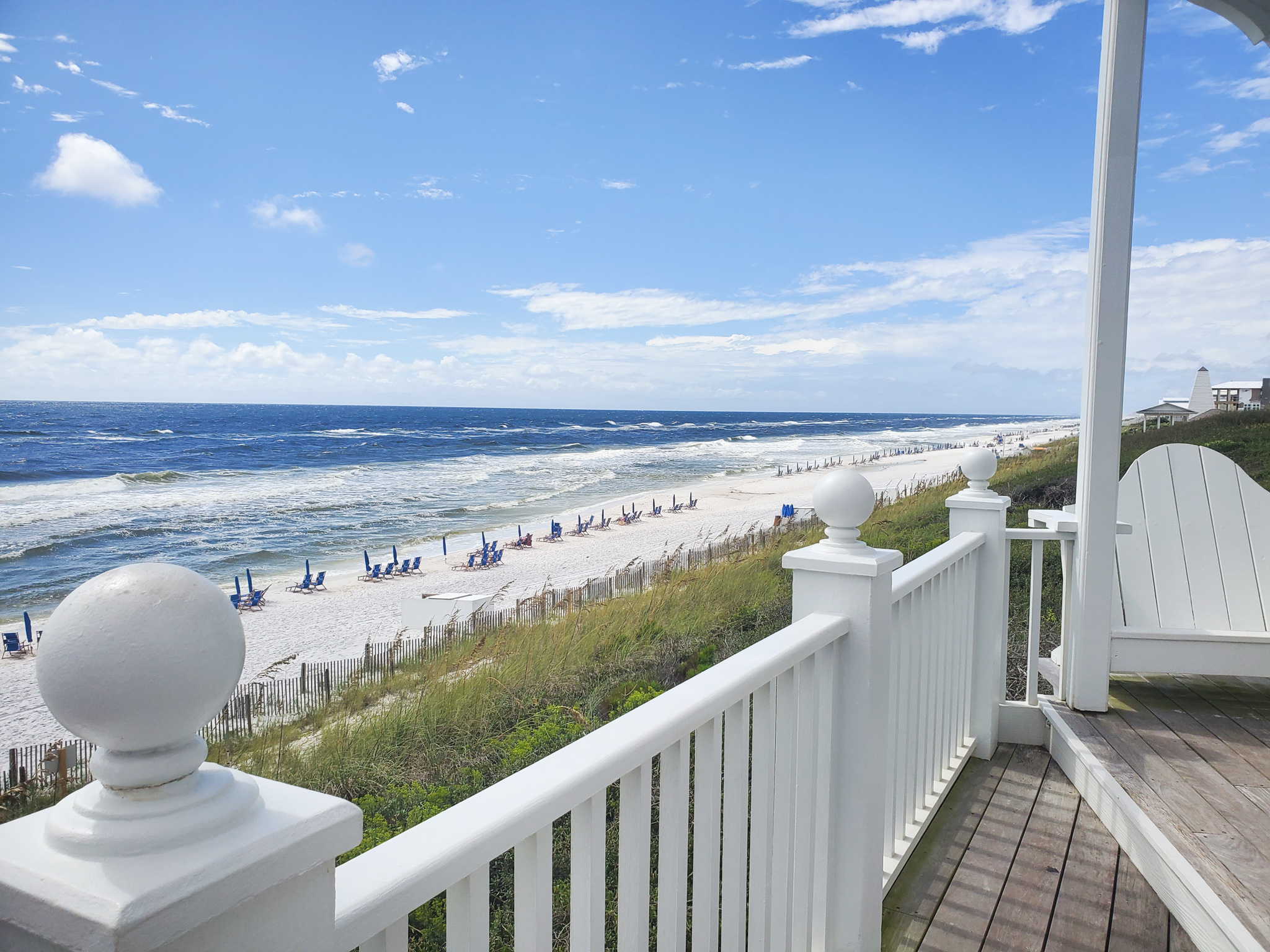 On this trip, we partnered with Homeowners Collection vacation rentals to explore their beach cottages in Seaside, Florida.
Homeowners Collection offers over 145 private vacation homes for rent in gorgeous Seaside, Florida. Their rentals range from one-bedroom condos to six-bedroom cottages. Options include beachfront honeymoon cottages, cottages with a gulf view, a town view, guest cottages, and even a few studios.
If you book directly with Homeowner's Collection, you can save up to an extra 12% in fees from VRBO, AirBnB and Homeaway.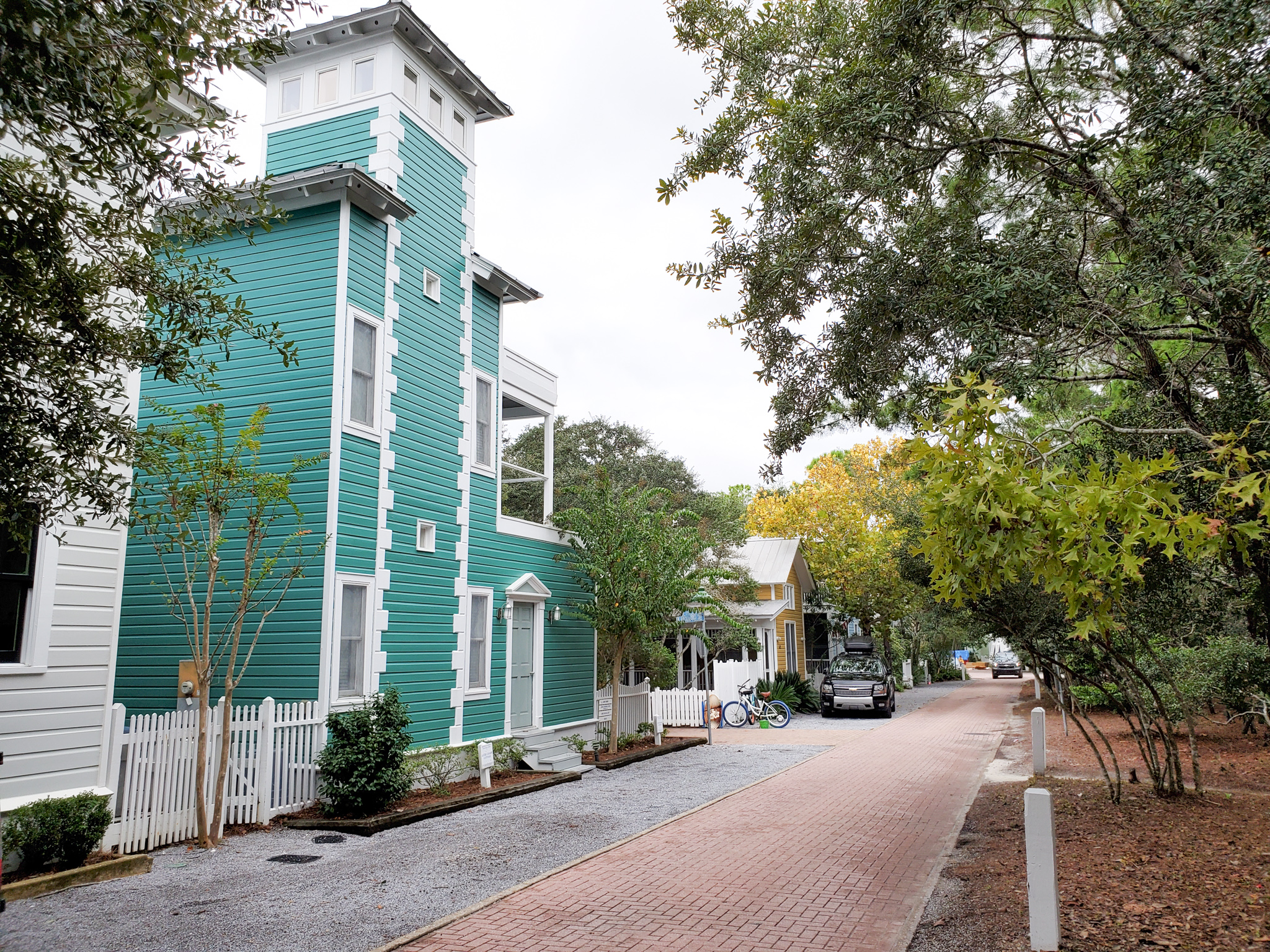 So, no matter the size of your family or party – you'll be able to find a cottage to fit your group. Check out the map of Seaside, Florida Cottages Map here. This will give you a quick view of just how the community is set up and an idea of how centralized everything is to make your stay comfortable and relaxing.
Fun side note:
Seaside, Florida is where a lot of the outdoor scenes of the Jim Carrey movie – The Truman Show were filmed. I only realized this just days before our trip. On top of that realization, we had only introduced the kids to that movie a few weeks prior – so it made for an even more memorable exploration while we were there.
I have tried my best to figure out how to craft this article in such a way that it isn't forever long. But, there's so much available to do when you stay with Homeowners Collection, that there wasn't an easy way of summing it all up. There's actually so much to do in Seaside that this could really be a series. It's a town and experience in and of itself.
I mean, look, it even has its own US Post Office.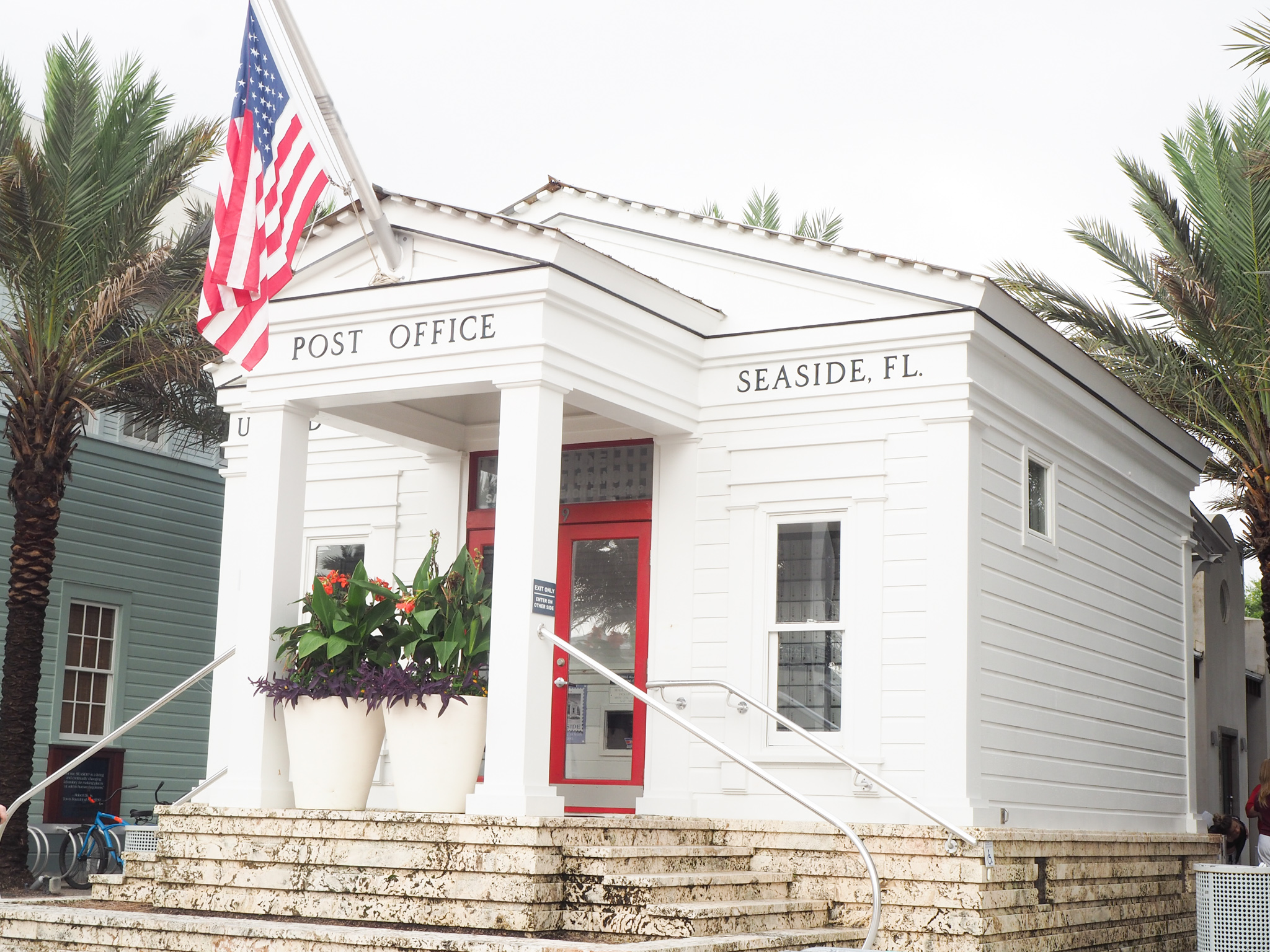 COTTAGE LIFE
We were able to spend a few days at their cute little cottage, Lady on the Beach. With 2 bedrooms and a Queen Sleeper Sofa – it sleeps 6 and is perfect for a small family or party looking to spend a week on the beach.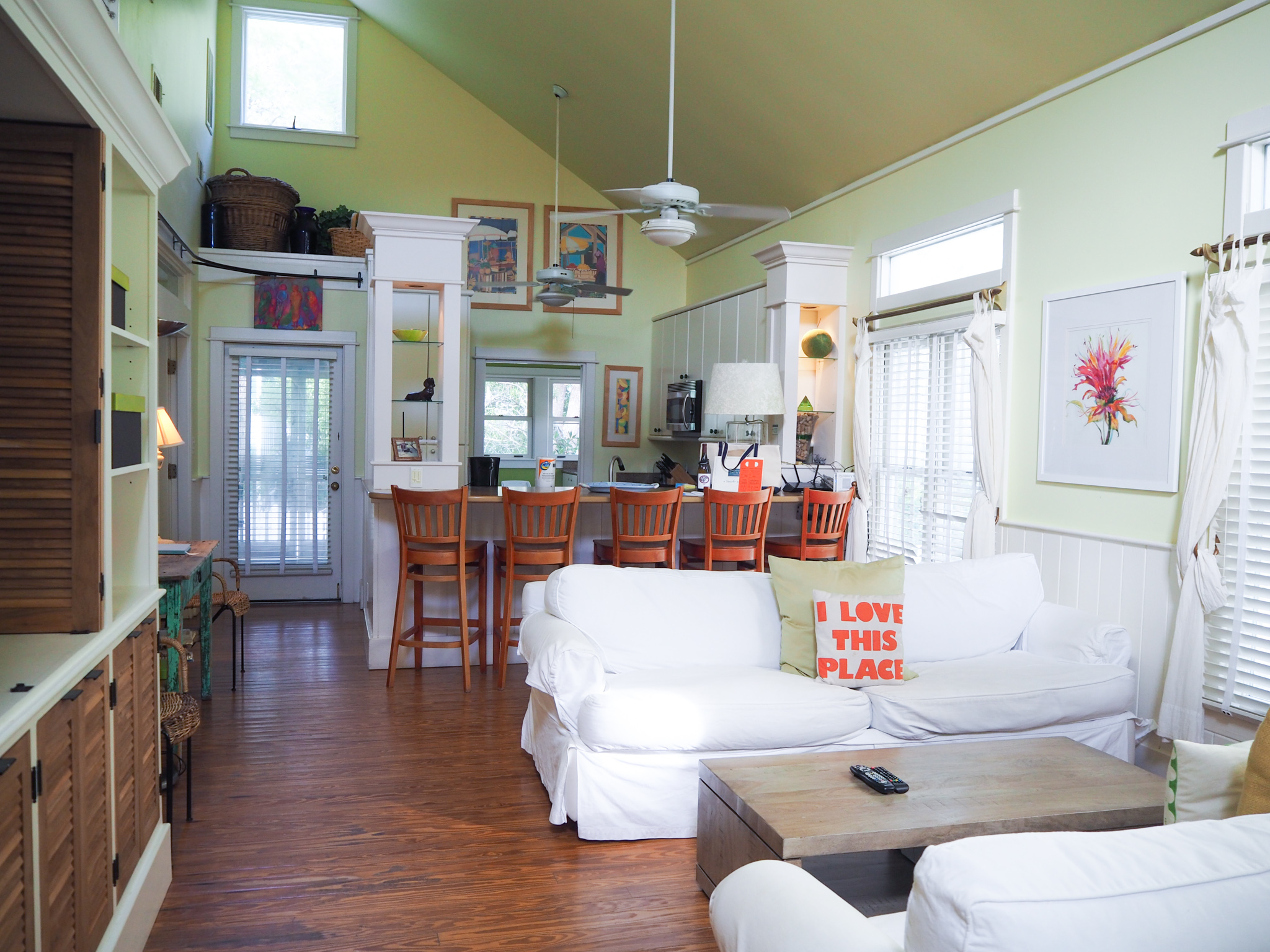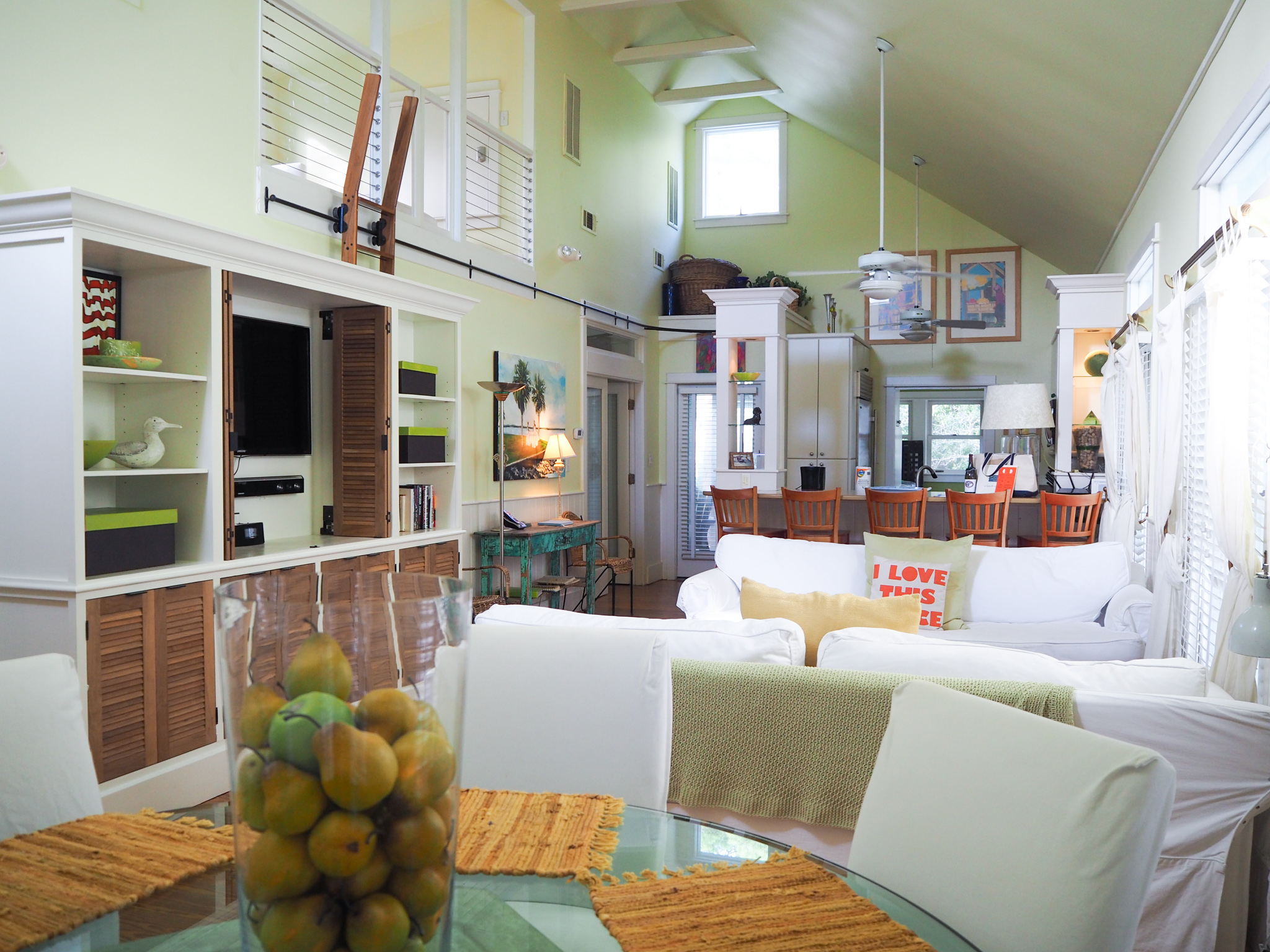 I do have to mention that, much to my son's dismay, the ladder and open area you see above – are not accessible. It's obviously an area for maintenance – but it has captivated my son's imagination ever since our visit. I wanted to mark that memory so that I can forever recall his fascination with it.
Each bedroom had its own full bathroom – which is especially nice when everyone returns from a day at the beach and want to quickly get ready for an evening at the town's Central Square.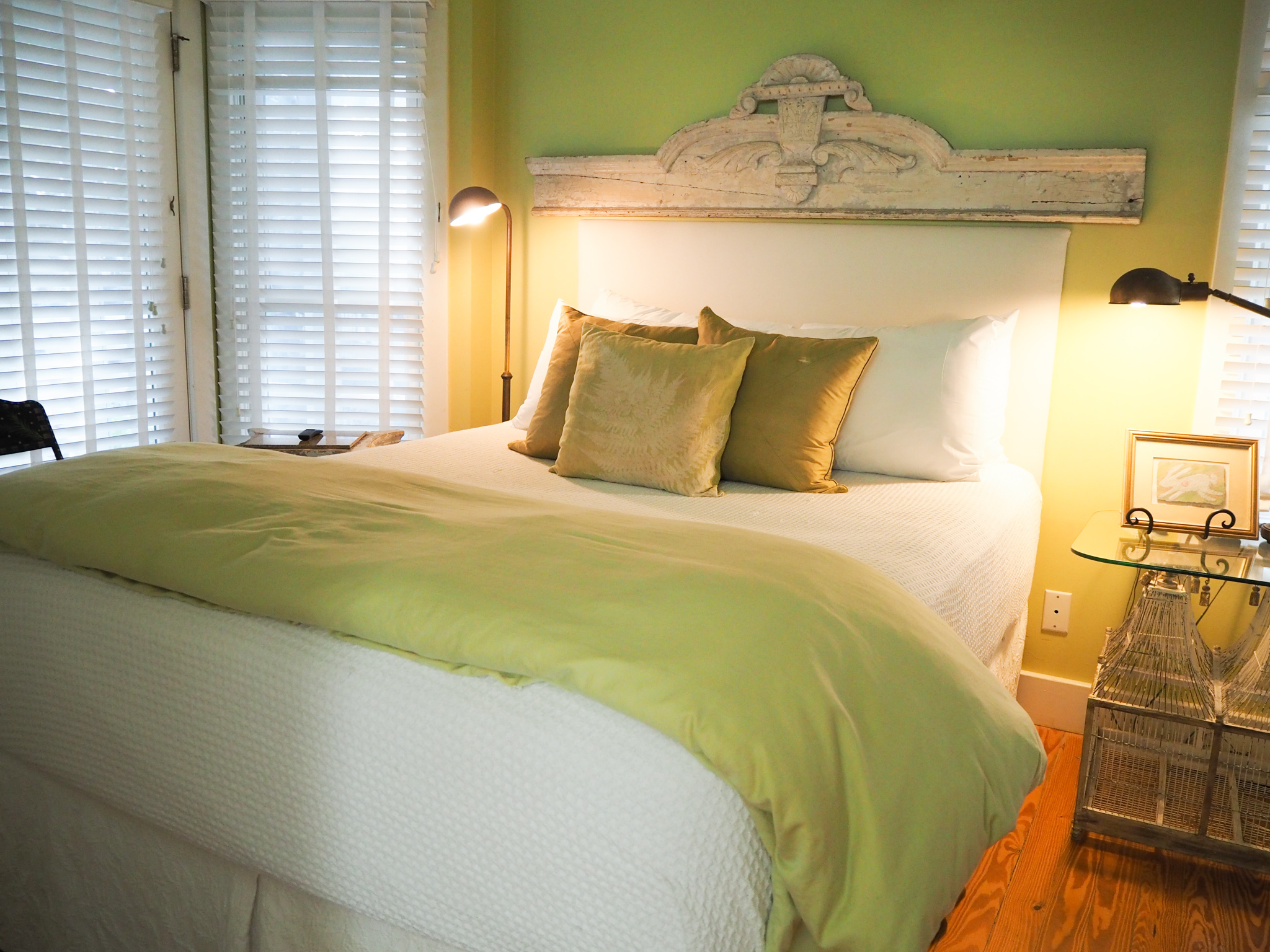 Don't forget to hop over and view all of the photos available for Lady on the Beach here.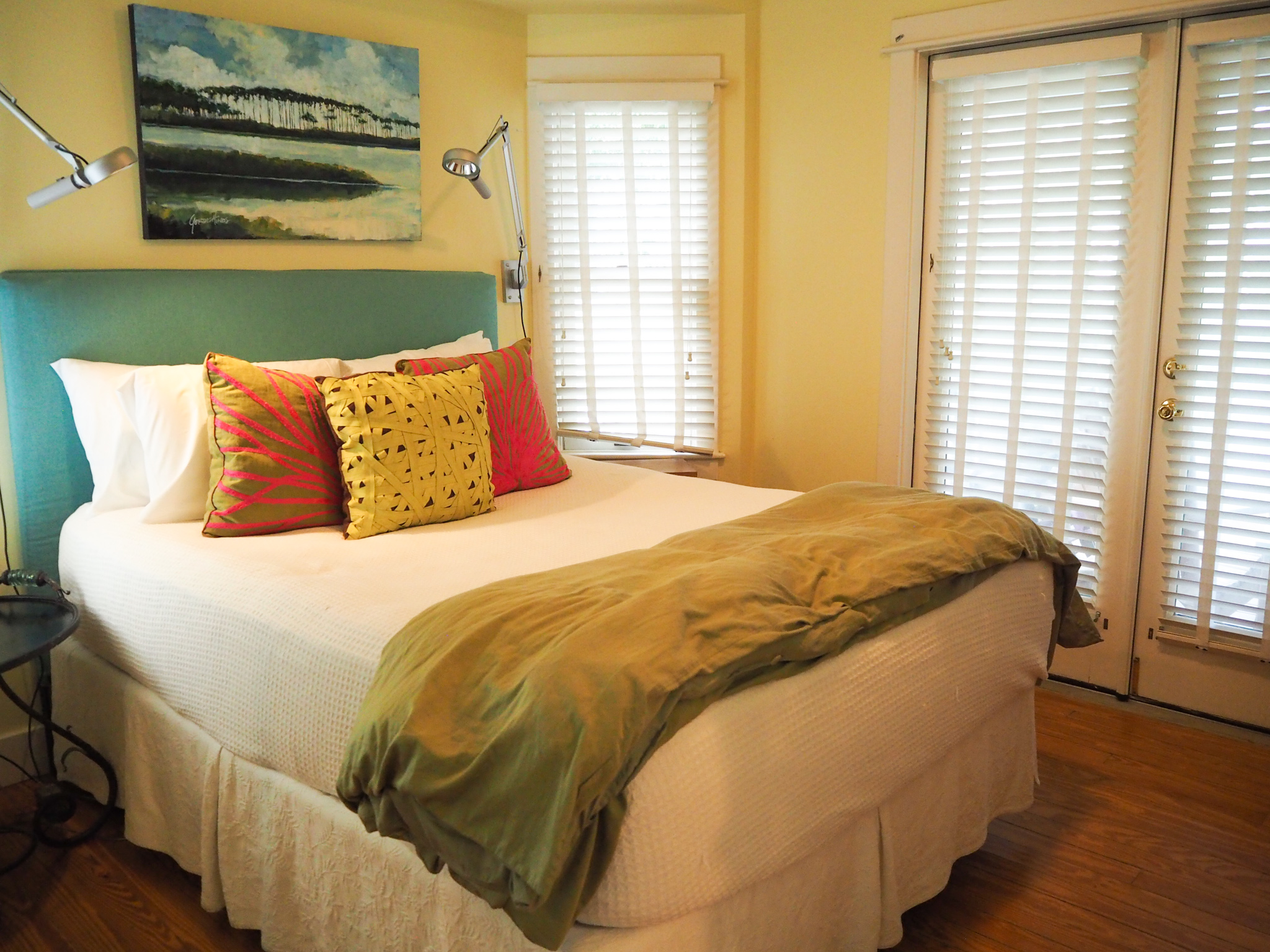 And, as always, I appreciated having a washer and dryer as well as a full and furnished kitchen.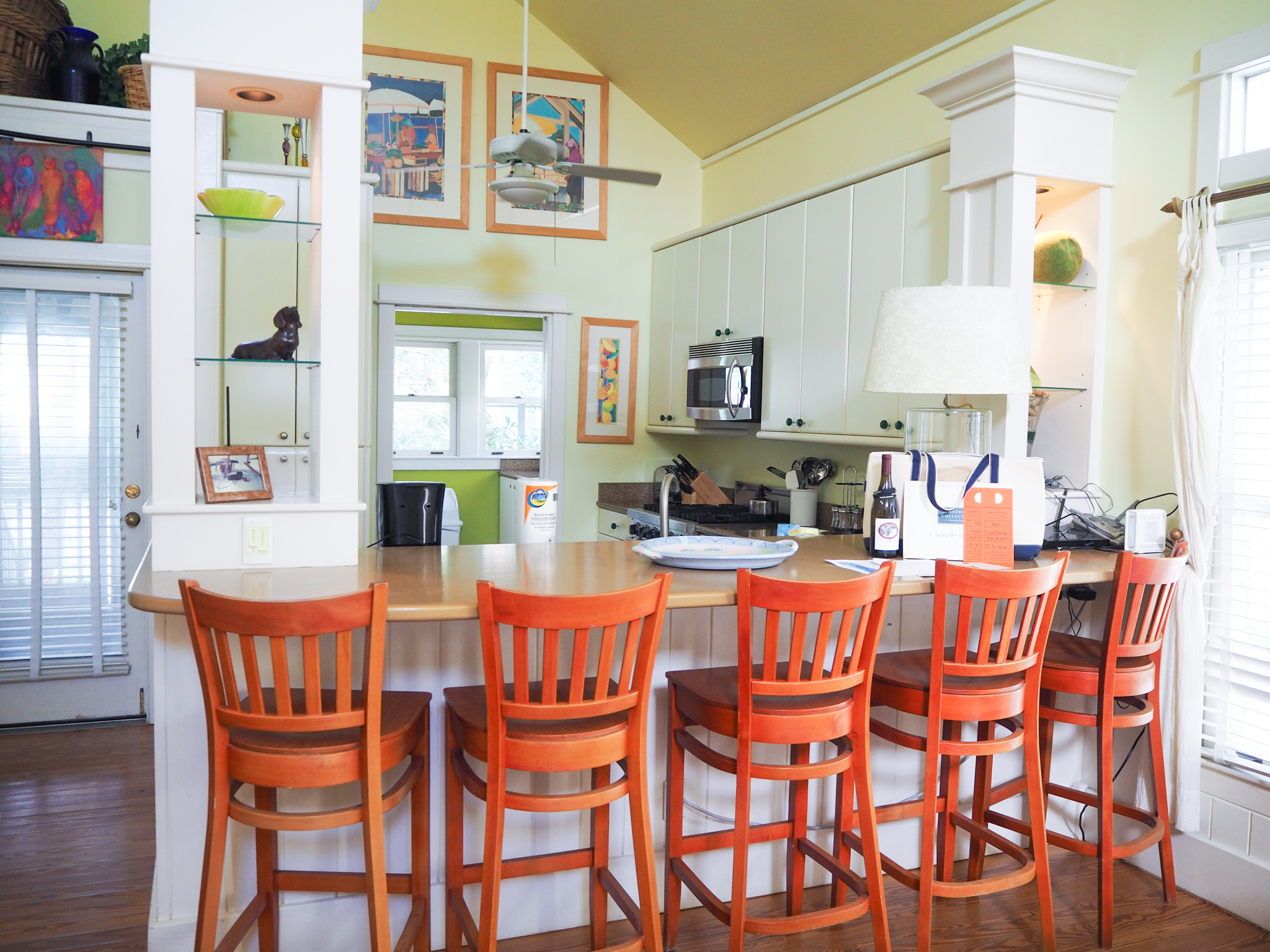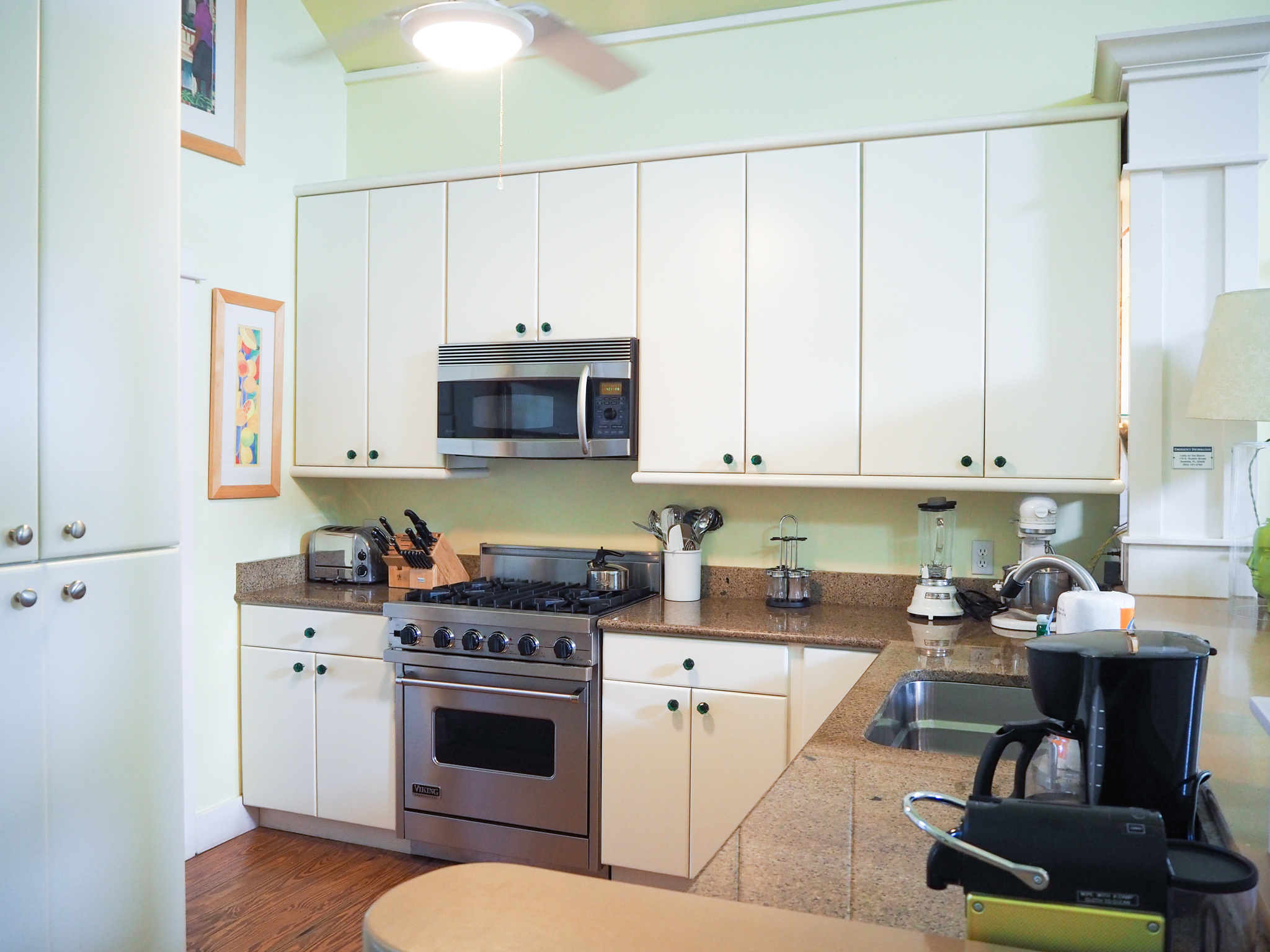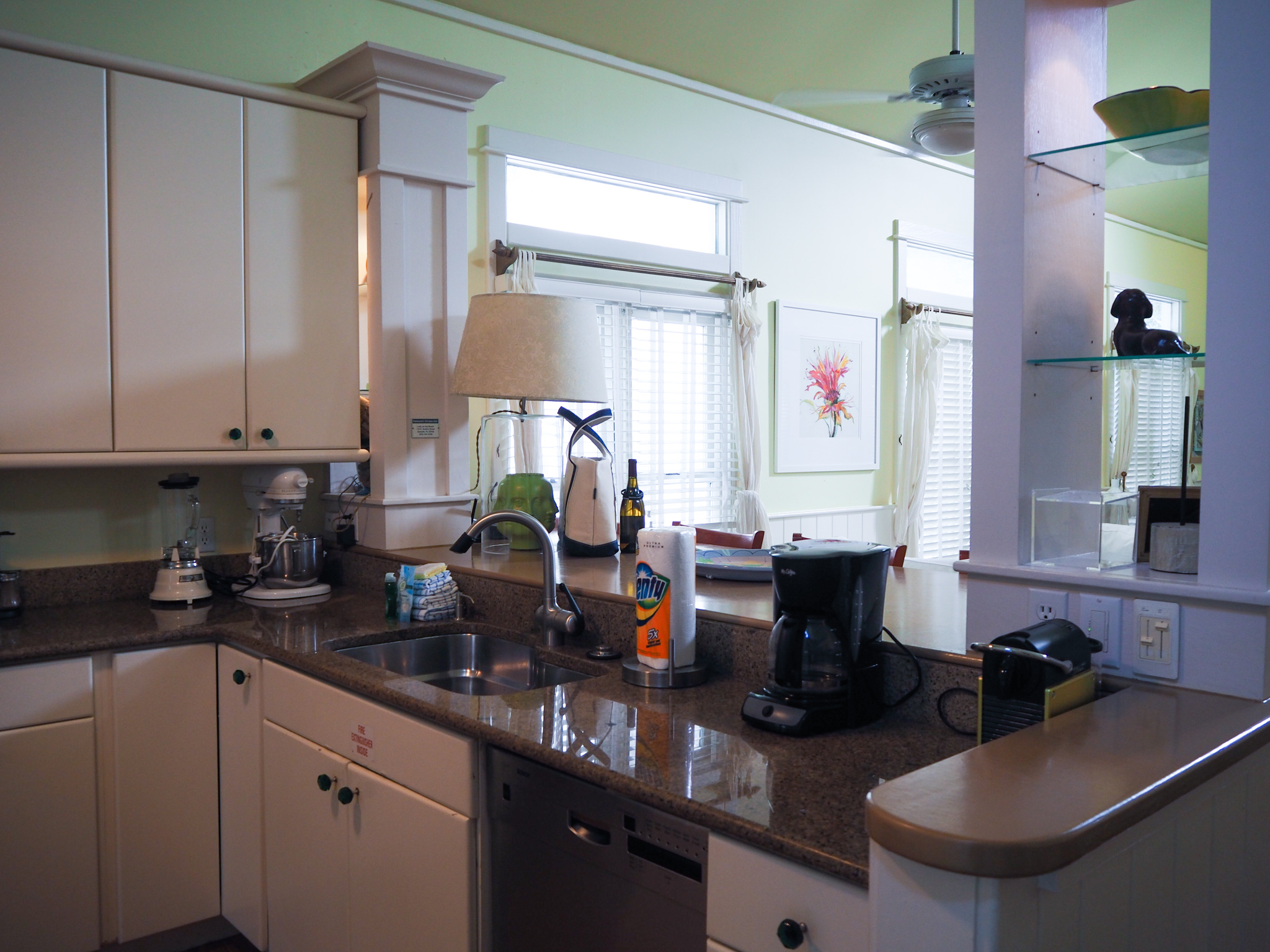 Since our stay did come coupled with rainy weather, we got to spend a lot of time inside the cottage and make use of the front and back porches – as well as the board games and books that are kept for days such as that.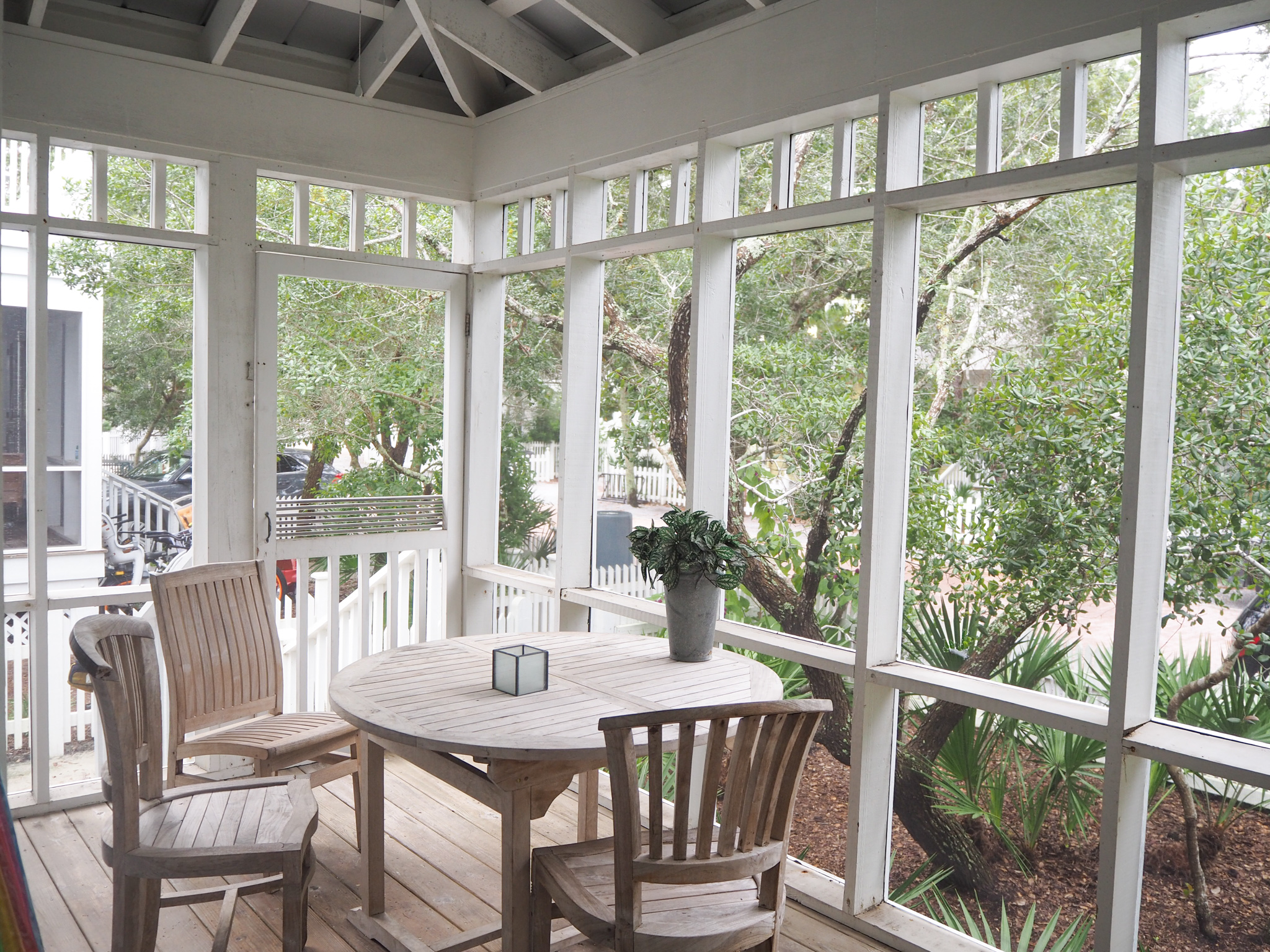 SEASIDER LIFE
I wish that I could say that we spent hours upon hours exploring Seaside and enjoying all of the activities and amenities. We had planned to do just that, but then we decided to visit during the only three days that Florida decided it would rain this year. Okay, that's a joke – but it did rain during most of our visit. We've always been able to avoid rain and storms during our Florida trips – so I guess we were due.
But we did scramble outdoors as soon as the sun decided to visit for a few hours – and we made use of every second it allowed us. The little taste that we were able to experience has us looking forward to another visit. Seaside is the cute little community where you've always wanted to spend a week.
Since it was supposed to rain each day that we were there, we opted not to use the Bike Rental service and instead just walked everywhere. My grand dreams of spending a vacation biking to and fro all over Seaside were dashed – but be sure to take advantage of this during your visit as it is the number one mode of transportation in the area.
I adored how everyone seemed to gather at the Central Square. Here is where you will find a wide variety of dining – everything from beachfront bars, outdoor bistros, food trucks, and coffee shops. It may take you a week of dining out each meal to cover everything! And you will enjoy every moment, taste, and sip! View the entire list of dining options here.
Homeowners Collection is an onsite, full-service rental agency that provides high-quality amenities, special touches, and personalized service throughout your stay. But, it's really more than that – it's an amazing community to visit with your family! Check out their cottages here. And if you visit – let me know which cottage you stayed in! I am dying to see how cute each and every one of them are!
We were provided complimentary accommodations in order to experience and create this content. All opinions are our honest review, and opinion and do not necessarily reflect the opinions of our host.
Content may contain affiliate links. This means that, at no additional cost to you, we may earn a little somethin' somethin' when you use the link to make a purchase.
Learn more here.
Would you like Bloggy Moms to feature your brand?
Contact us here.