Meet Lauren Bigler of The Swamped Mama – our Featured Influencer this week!
Tell Us Your Blogging Story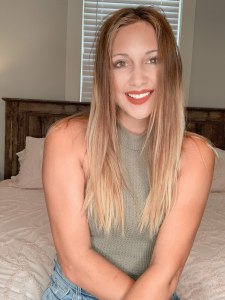 I began blogging when I was pregnant for my son 5+ years ago. It was a way to provide for my family more than my job could. I saw all these other bloggers getting freebies to post and I thought it was cool. Never did I think it was so much work or so time-consuming, or that I would fall in love with it as much as I did. Blogging has become a part of my family's life that we have all grown to love.
Why I Blog
I blog because I love it. Honestly, I love trying out new toys with my kids. I love going to events, on vacations, to places with my kids. We love telling you where to go, what to do, and what to get because we loved it.
Blogging has given me a way to bond with my kids that I never knew I would be able too.
Blogging has helped me provide financial support and other things to my family when my other jobs couldn't.
Tell Us About Yourself
I am Lauren; a 27-year-old mother to two beautiful babies, Bentley & Elliana. I stay busy by having 3 jobs, raising two kids with my husband, taking care of our home and our 9 pets… I have a Crazy, Hectic, Fun Life that I would not change for anything.
Your Favorite Blog Article Or Social Post: 2018: Coming to an End.
Would you like to be considered for a feature? Apply Here.
You must have a Bloggy Moms profile to be featured.