This post may contain affiliate links. Read our disclosure policy
here.
Deals are current as of date and time posted.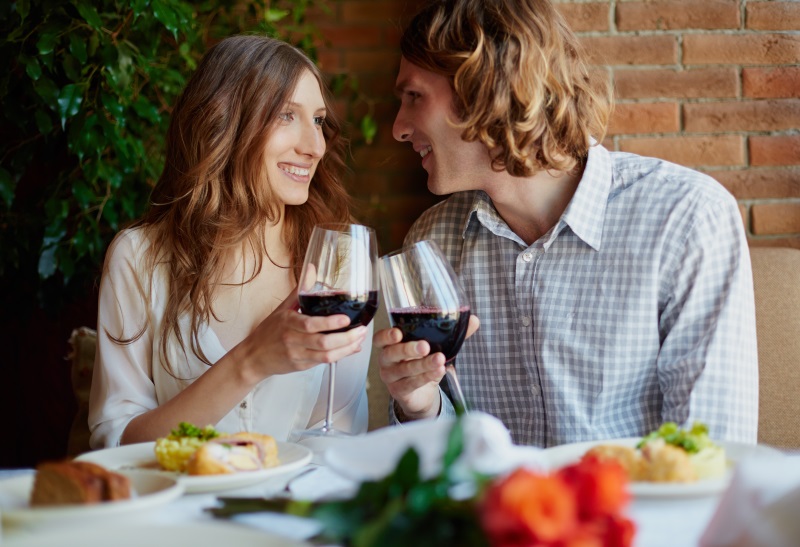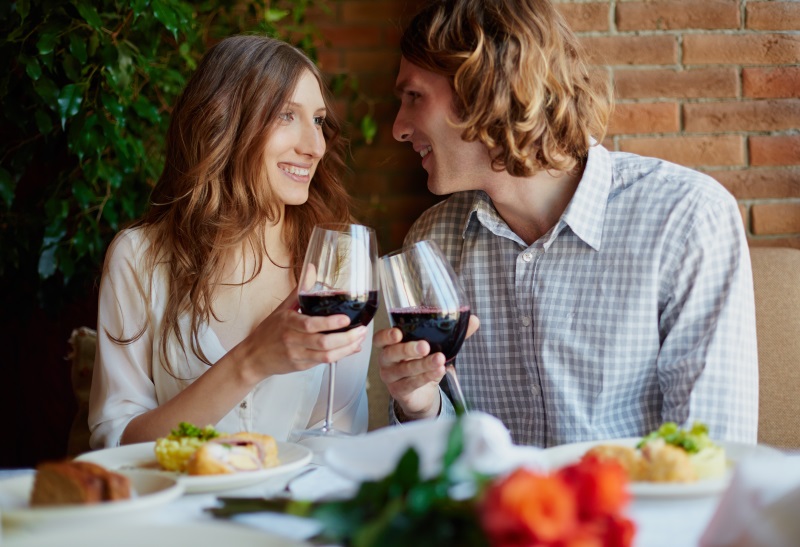 Being able to keep up a conversation and come up with new topics is a priceless skill. Men who don't have any difficulties in communication with the opposite sex are more successful in a dating world. However, even if you are a great orator, in some stressful situations, such as first dates, you can find yourself at a loss for words. Fortunately, there is a remedy. Dating experts from Ru Brides Site believe that prior planning and preparation can do the trick and save you from awkward moments of a deafening silence.
Imagine that your date is a test or exam. In order to succeed, you thoroughly gear yourself up for the upcoming test: you revise, try to predict the questions, prepare answers. You should do the same before the date. Jot down the things that can be discussed during your date and whenever a pause sets in, introduce that topic. Keep in mind that your conversation should be unstrained and flow smoothly that is why there should not be those formal introductory phrases such as "Now, let's proceed to the next topic" or something like that. It should be a dialog, an exchange of thoughts in a to-and-fro manner. If you catch the wave of your conversation, new topics will emerge from the previous subjects so that you won't have to even think about what you will talk about next. The most important thing is that the subjects you touch upon should be interesting for both of you.
How to develop a conversation with a person you hardly know?
It's obvious that you don't know each other yet. But the first dates were designed specifically for getting to know each other better. Your strategy should be the following: present yourself and learn your date's personality. In order to cover all your strong points, do your homework: write down your unique traits and the things that make you an interesting person. Sometimes it can be pretty difficult to focus and remember all your positive qualities and hobbies on the spot so do it in advance. If you feel that you managed to get your date interested in you, it's your turn to express your interest in her personality. Once you find out something interesting about her, keep interviewing her to get more details.
What questions to ask?
Now that you understand that it's important not only to talk about yourself but also ask your date about different things, you may wonder what kind of questions will be appropriate. People like to talk about themselves, so the top question should ask about her hobbies. As your conversation progresses, ask more questions en route. Make sure that you digress from the "what" questions and resort mostly to the "why" and "how" questions. These questions will help you keep up a quality conversation and explore your date's personality more profoundly.
Another important aspect of a first-date conversation is timing. Control how long you speak – your date is not your standup show, so avoid long speeches. Ideally, you should exchange the equal amount of information. It should be much like a ping-pong game.
Content may contain affiliate links. This means that, at no additional cost to you, we may earn a little somethin' somethin' when you use the link to make a purchase.
Learn more here.
Would you like Bloggy Moms to feature your brand?
Contact us here.