This post may contain affiliate links. Read our disclosure policy
here.
Deals are current as of date and time posted.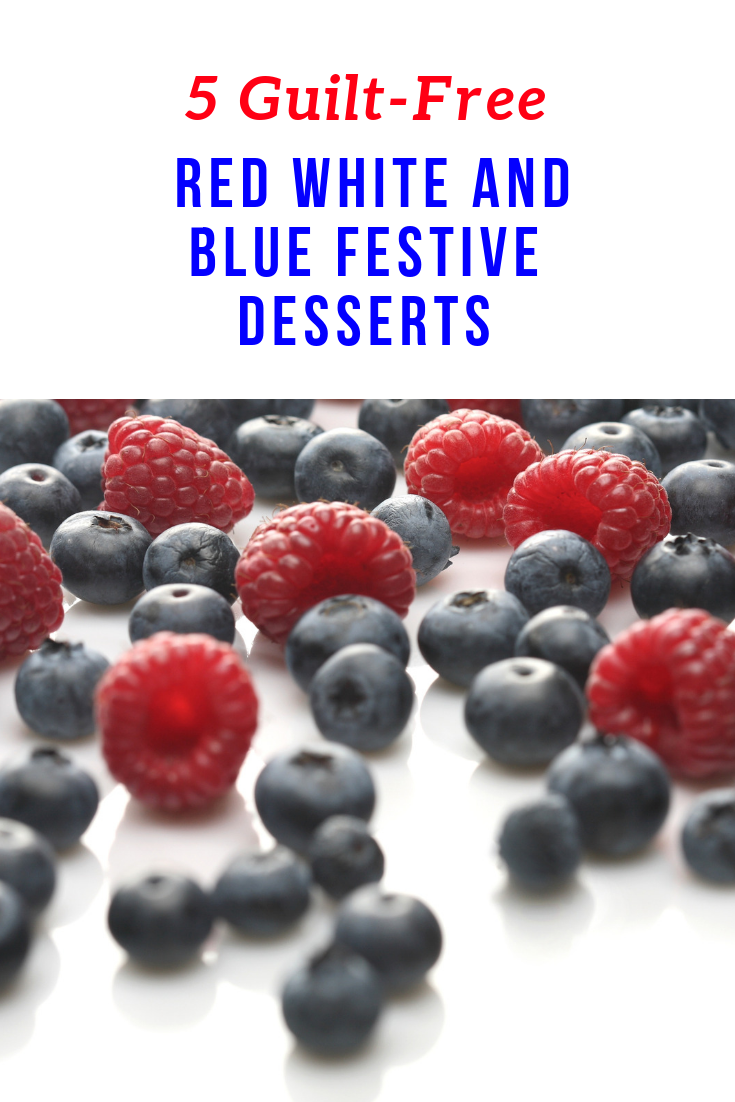 Independence day is an important part of US  history and it is a day of celebration, get together's, buffets full of food, and fireworks. When you are trying to lose weight, holidays seem to be difficult and tempting to eat everything in sight. Even if you are planning on using the 4th of July as a cheat day, it doesn't mean that you should spend your time grazing the dessert table and pigging out.
Today, we wanted to share with you some healthy Red White and Blue festive desserts. These are guilt-free and fun treats that you can take to your holiday festivities. They will help satisfy your sweet tooth without adding a bunch of extra calories.
Red White and Blue Fruit Salad with Honey-Lime Glaze
Berries are in season and this festive fruit salad would be a great dessert to take to your festivities. It is packed full of healthy fruits and you could even add a bit of whip cream too. This recipe is super easy and it won't take you more than 10 to 15 minutes to make it. Find the recipe for the honey-lime glaze here.
4th of July Firework Fruit Kabobs
These festive fruit kabobs are the perfect treat to take to your 4th of July festivities. Fruit kabobs are healthy and you can even dip the top edge in chocolate too. Plus, the kids will love these too. To find the instructions on to make these fun firework fruit kabobs here.
Red White and Blue Frozen Bananas
We love sweets and sometimes the cravings become quite overwhelming. When this happens, we typically splurge on junk food. However, this often feeds to craving and we want more. These chocolate covered bananas are the perfect solution to calming that sweet tooth without the guilt. Plus, you can add festive colors such as the red white and blue too. You can find the directions on how to make these festive frozen bananas here.
Easy Flag Fruit Dessert
I love this fun and festive fruit dessert. It has a variety of fresh red berries, blueberries, and white chocolate covered pretzels. You can even use bananas in place of the chocolate covered pretzels if you don't want the temptation. Find the directions here.
Strawberry Blueberry Yogurt Pops
In Texas, it is usually in the upper 90s or low 100s on the 4th of July. We usually stay indoors or hang out at the pool until it is time to go to the firework shows. When it is hot outside, our kids always want something that is cold to snack on. As we were looking for some fun and festive 4th of July desserts, we found these delicious strawberry blueberry yogurt pops. For an added bonus, you could dip it in chocolate or substitute the yogurt for sugar-free pudding. Find the directions here.
These guilt-free festive red white and blue festive desserts are sure to please your guests, even the kids will love these desserts. It is so hard to believe that July 4th is less than a week away. Time is going by way to fast. We hope that you have a safe and fun 4th of July with these fun red white and blue festive desserts.
About me: Christy has three children. She has over 22 years of parenting experience, including parenting as a young mom, a single parent, and dealing with chronic illness/pain. When she isn't writing, you can find her coloring, playing Candy Crush, and listening to Taylor Swift.
Which one of these guilt-free red white and blue festive desserts do you want to try on the 4th of July?
Content may contain affiliate links. This means that, at no additional cost to you, we may earn a little somethin' somethin' when you use the link to make a purchase.
Learn more here.
Would you like Bloggy Moms to feature your brand?
Contact us here.