This post may contain affiliate links. Read our disclosure policy
here.
Deals are current as of date and time posted.
There are several meals that I keep in my "back pocket" for those days that are a little bit crazy, a little bit hectic – but still deserve a great tasting, homemade meal. This
Instant Pot
Cheesy Chicken and Rice is one of my absolute favorites.
This creamy and delicious dish makes it seem as if you've spent a lot of time, hovering over the stove – stirring and stirring a smooth and creamy risotto. But, you haven't! You chopped up some veggies and chicken. You threw that, along with some rice into your Instant Pot – and dinner was done in much less than an hour. Depending on your chopping skills!
And would you believe – that I had let my knife set get so extremely dull that slicing and dicing anything took me extra long each and every time I made a meal. Well, I did. My previous cutlery set was roughly 15 years old – and we gave up sharpening them several years ago.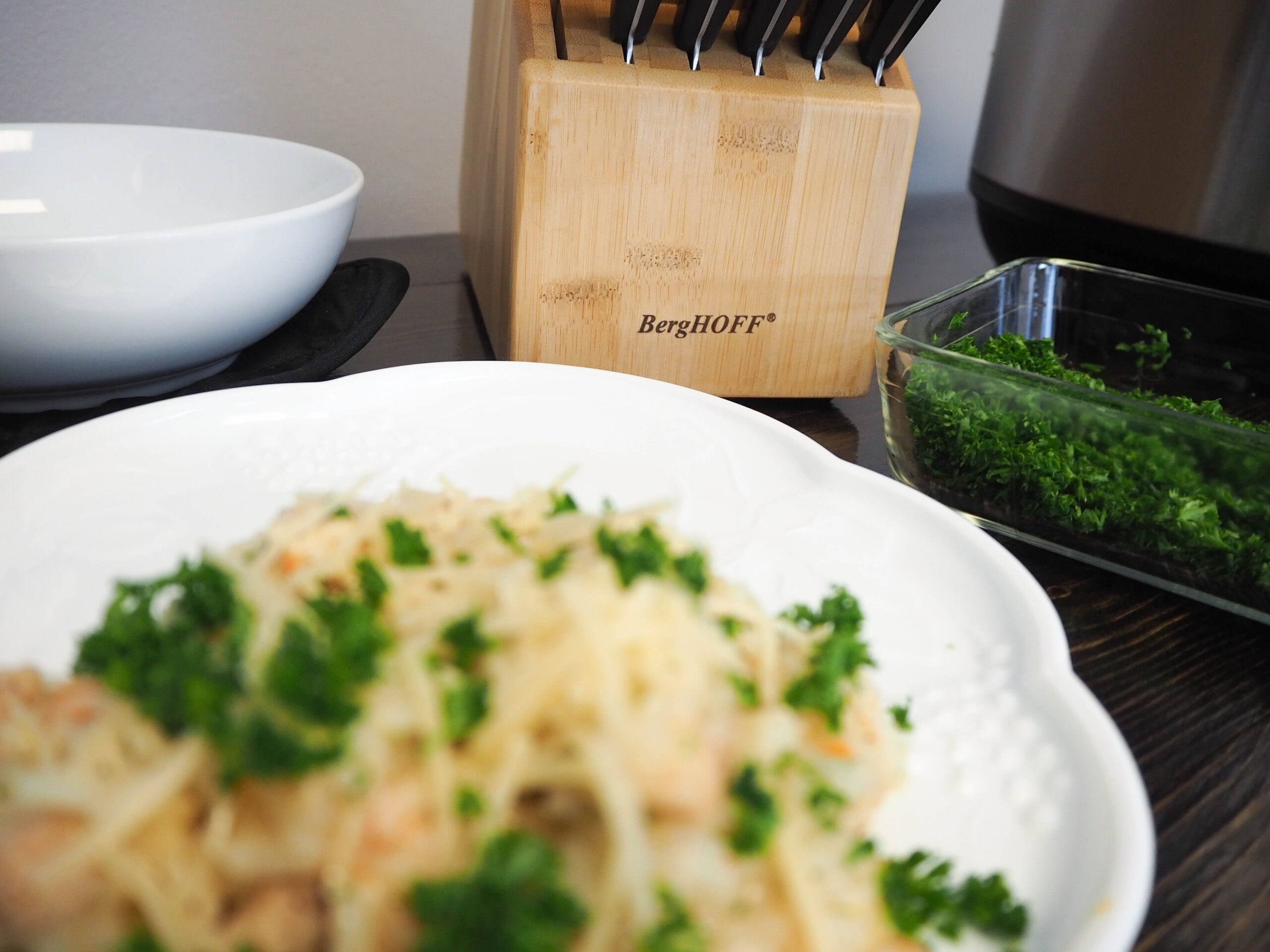 Enter, the Berghoff Essentials Cutlery Set sent to me by Riverbend Home.
I had nearly forgotten what a new and well-made set of cutlery can feel like. This set had everything that I had on my must-haves list and they are performing wonderfully.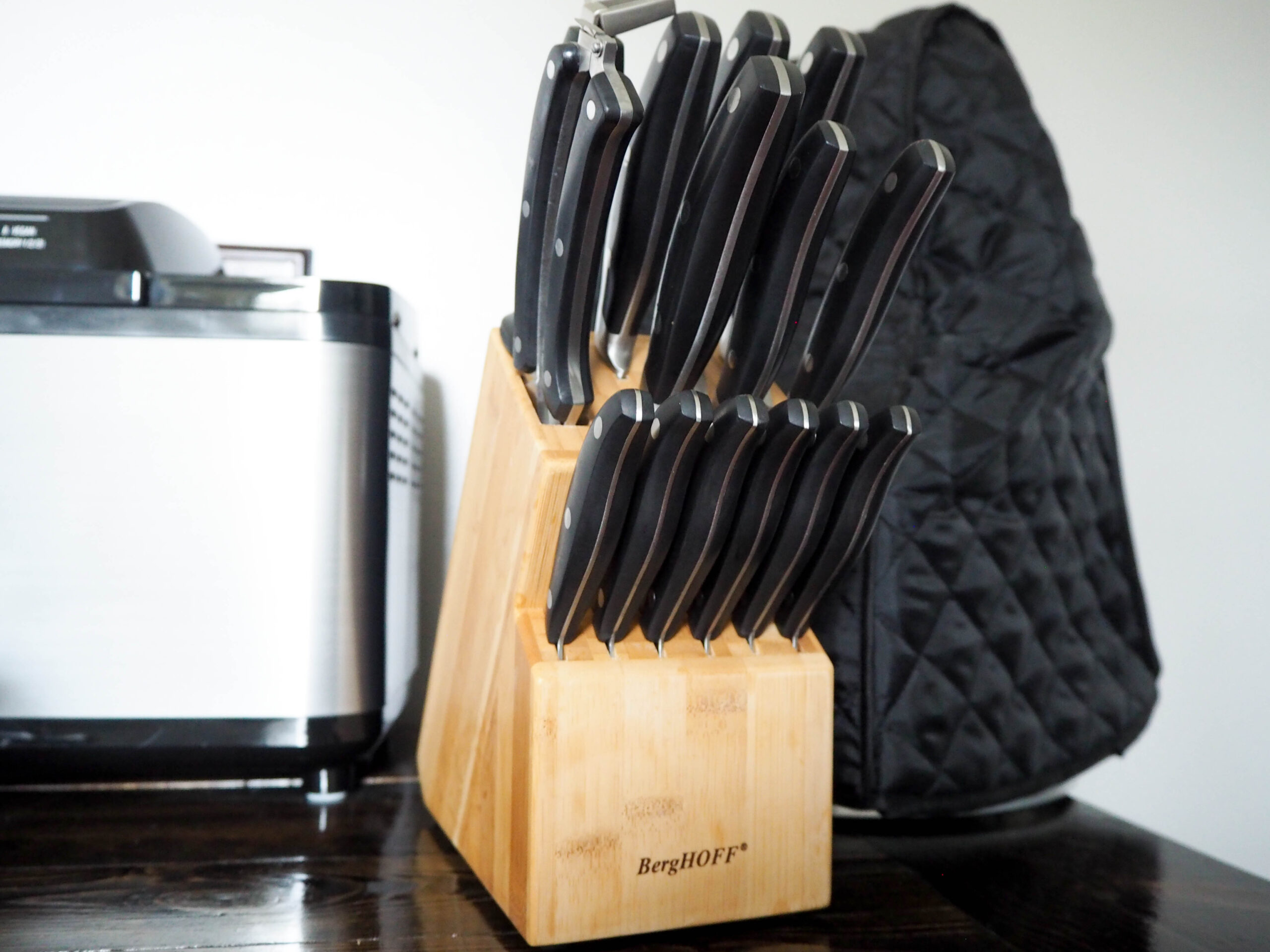 This 15-piece knife set is made from high-quality stainless steel with black, riveted handles for a safe, comfortable grip and anti-skid effect are very ergonomically. The blade is hand-sharpened and provided with a quality label. The stylish wooden block features a stable anti-skid base. The set includes a 3. 25″ paring knife, six 4. 75″ steak knives, a 5″ utility knife, a 6″ boning knife, a 7. 5″ multi=purpose knife, an 8″ bread knife, an 8″ chef's knife, an 8″ sharpener, and a 9. 75″ pair of poultry shears in a stylish wooden block.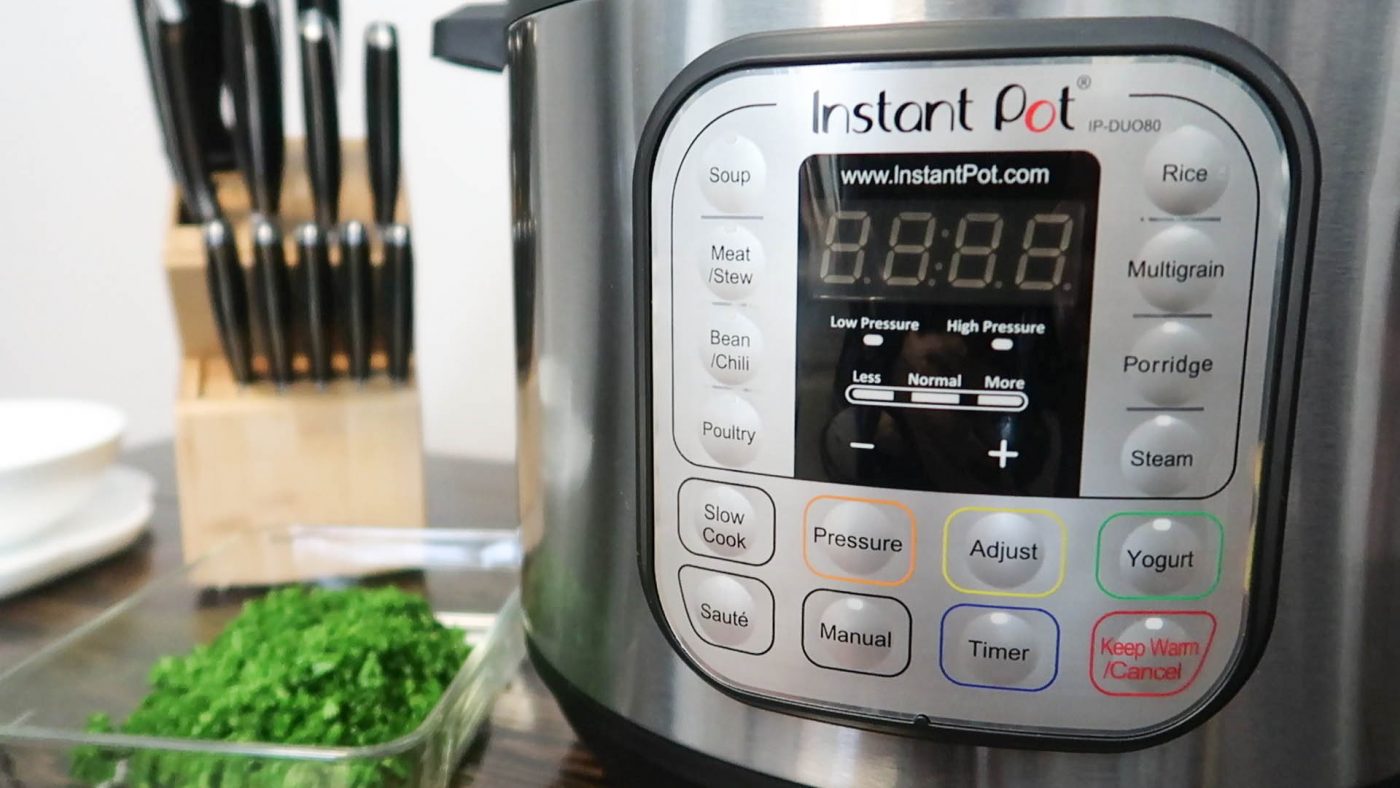 Combining the Berghoff Essentials Cutlery Set and my Instant Pot made for quick and easy meal prep as well as cooking.
Check out the video above for complete instructions on making this Instant Pot Cheesy Chicken and Rice. The recipe is also listed below!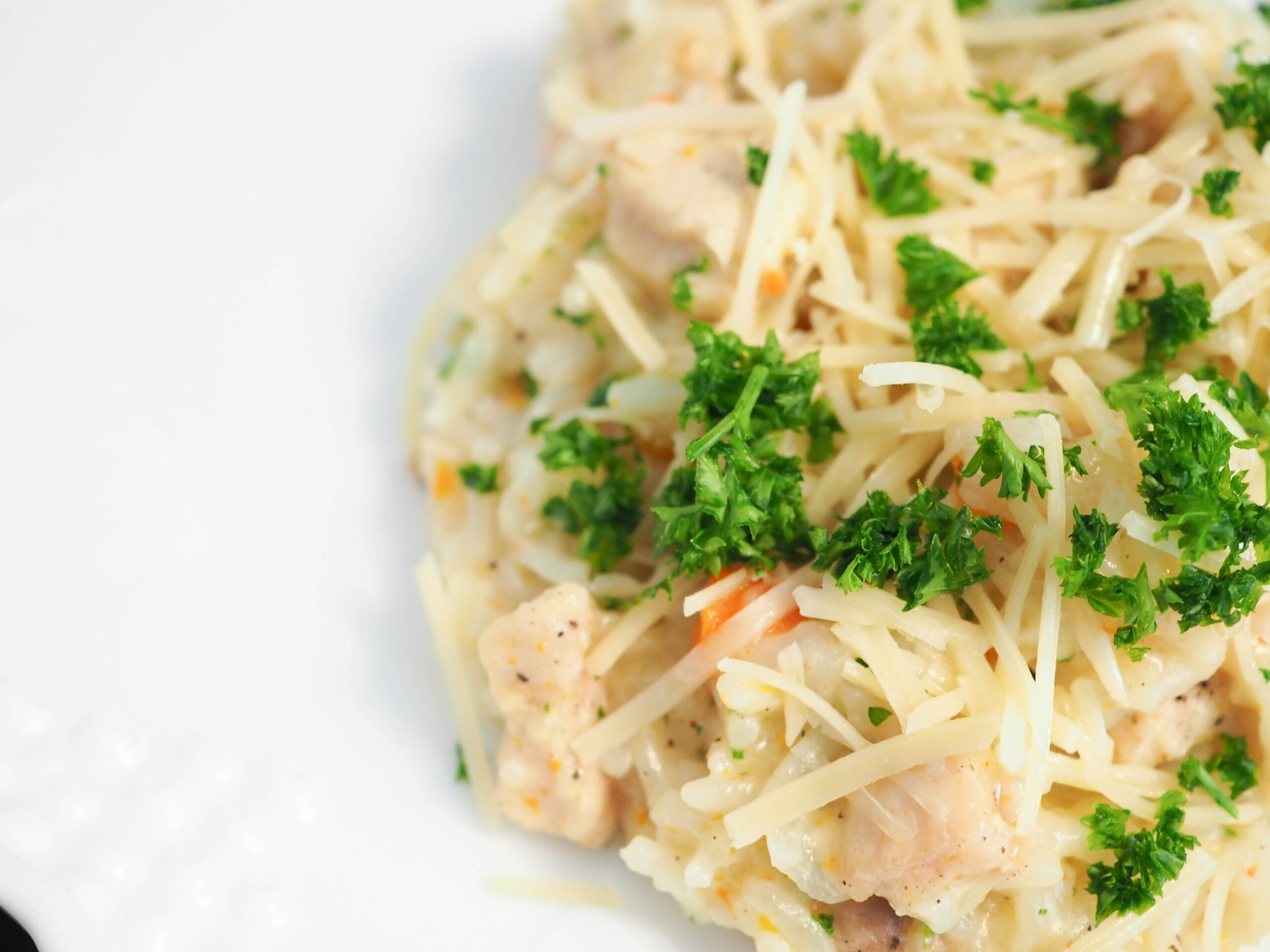 Instant Pot Cheesy Chicken and Rice Recipe:
Ingredients:
1 stick unsalted butter
2 large chicken breasts
2 fresh carrots, sliced julienne
1 large onion, diced
2 cloves garlic peeled and pressed or sliced
2 teaspoons salt, divided
1/4 teaspoon black pepper
4 cups chicken broth
2 cups rice (jasmine)
1/2 cup parsley, finely chopped – separated
1 cup shredded parmesan cheese, separated
Directions:
Cut the chicken, onion, carrots, garlic, and parsley as described above. Place in separate containers.
Turn your Instant Pot to saute. Add butter.
Once the butter has melted, add garlic to center where butter is not.
Allow garlic to simmer.
Add onion and carrot.
Add 1 teaspoon of salt.
Allow to cook for approximately 7 minutes.
Add chicken.
Allow chicken to cook approximately 5 minutes.
Add remaining salt and pepper.
Add broth and rice.
Place Instant Pot lid, set to sealing.
Set your Instant part to manual high for 10 minutes.
Manual release all steam when finished.
Remove lid and add 1 cup of parmesan cheese and half of the parsley.
Stir well.
Serve and top with additional parsley and cheese as desired.
Browse products here
Riverbend Home: http://bit.ly/2RI65C1
Berghoff Essentials Cutlery Set: http://bit.ly/30Y2iF7
Trisha Yearwood Coffee Server Tray: http://bit.ly/36nXIAZ
Instant Pot: https://amzn.to/30YrHOW
Content may contain affiliate links. This means that, at no additional cost to you, we may earn a little somethin' somethin' when you use the link to make a purchase.
Learn more here.
Would you like Bloggy Moms to feature your brand?
Contact us here.