This post may contain affiliate links. Read our disclosure policy
here.
Deals are current as of date and time posted.
When I decided to breastfeed my baby, I assumed my body would produce an ample amount of milk. I mean it's hereditary, right? My older sister overflowed! She stocked her freezer with the plastic packets of breast milk. When she went back to work, my nephew didn't transition to formula. He sipped his mom's milk for many months. I on the other hand didn't live in the land of milk and honey. My well ran dry. I never nursed my baby on my breast and pumped the other. I experienced an embarrassing moment when my milk leaked through my shirt in public. I never ached from too much milk being in my body. I had a limited supply. In fact, it was so precious, I compared it to liquid gold. I remember literally crying over spilled milk when I knocked over a bottle I spent the last hour filling.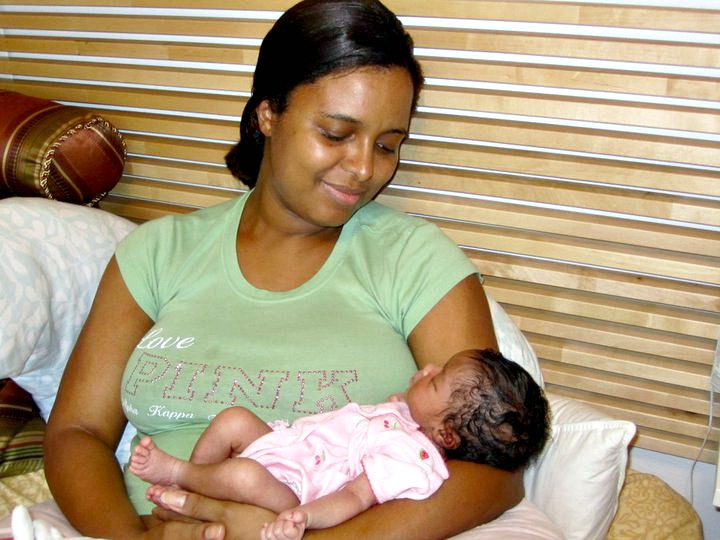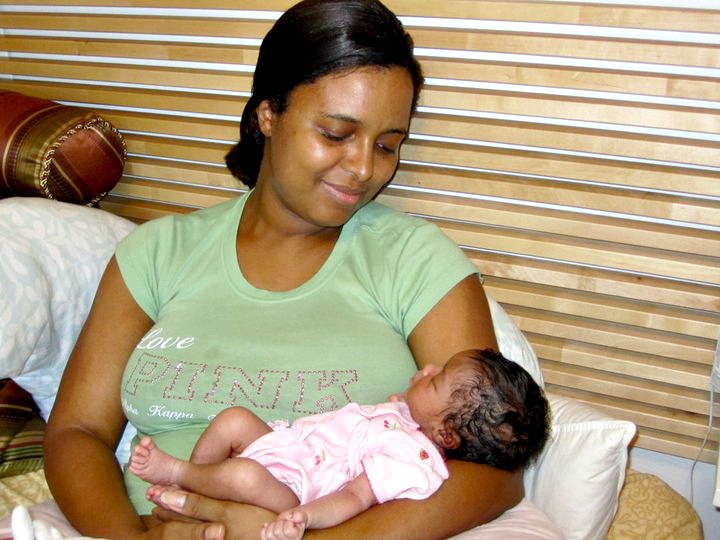 I researched for hours on end to discover milk boosting foods and ended up eating bland Steel Cut oatmeal for breakfast each morning. That's why I decided to blend up a super smoothie. I mean, I spent hours in the kitchen making baby food. A milk boosting lactation smoothie recipe wasn't much more work. In fact, it's less work than pumping in bed for hours!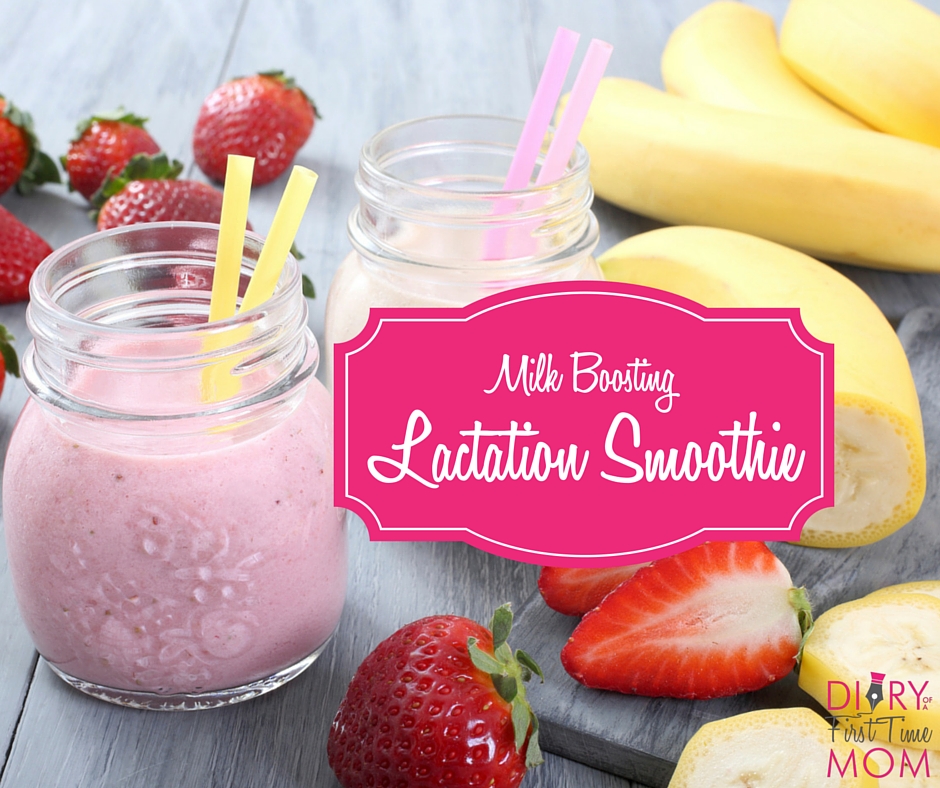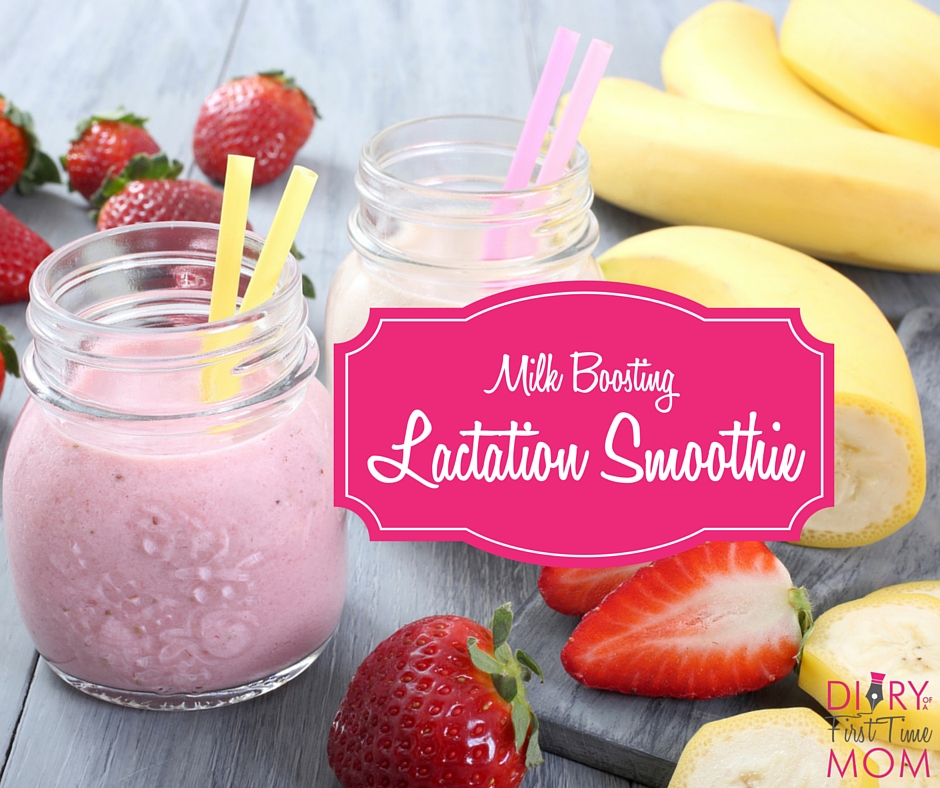 The key to this recipe is creating something you will actually drink. You can add other ingredients, but be sure to focus on fresh fruits, vegetables, calcium-rich foods, whole grains and high-quality protein. 21
Almond Milk: Nuts, especially almonds, are known to trigger the production of breast milk. Almonds also increase the creaminess and sweetness of the milk.
Bananas: Bananas are great sources of nutrients, such as potassium and Vitamin C. Plus, bananas give you an energy boost, lots of calories and aid in overcoming depression due to high levels of tryptophan, which is converted into serotonin–the happy-mood brain neurotransmitter. Other fruit said to increase or improve the quality of breast milk production include apples, peaches, pears and berries. If you like veggies, especially green leafy ones, toss in some spinach or kale.
Brewer's Yeast: Brewer's yeast, a yeast that makes beer, is packed with B vitamins, iron, protein, chromium, selenium, and other nutrients. It's known to give nursing moms energy, reduce depression and boost breast milk supplies.
Flaxseed: Whole flaxseeds add crunch to your smoothie, but note the seeds must be ground to receive the full nutritional benefit. There are mixed reviews about flaxseed, so consult your doctor on whether or not to include this in your smoothie. LaLeche League offers several recipes using flaxseed and many consider it to be not only safe but also healthy for you and your baby. You can also use fennel seeds.
Steel Cut Oats: Oats are complex carbohydrates, which make you feel fuller, longer. It's also said to increase your milk supply. Oats are packed with iron, protein, and fiber. The healthiest options are the non-instant varieties!
Strawberries (or blueberries, cranberries or raspberries): Berries are rich in antioxidants and fiber.
Recipe:
2 Banana
1 cup chopped strawberries (Note: You can opt to make all banana or all berry smoothies. Don't stress if you skip a step! Enjoy your nursing experience.)
1/2 cup Steel Cut Oats
2 Tbsp Flax Seed
2 Tbsp Brewer's Yeast
1 1/2 cups Almond Milk
Ice (Amount varies, add 2-4 cups based on your preferred thickness. i.e. do you want to sip with a straw or spoon?)
Add ins: Cocoa, Chocolate chips or vanilla
Blend Steel Cut Oats, then add in additional ingredients. Add ice. Blend until smooth.
Hey DFTM Moms – What other milk boosting ingredients do you include in your lactation smoothie?
Note, I am not a medical doctor. Before introducing new foods to your diet, consult with a professional.
Content may contain affiliate links. This means that, at no additional cost to you, we may earn a little somethin' somethin' when you use the link to make a purchase.
Learn more here.
Would you like Bloggy Moms to feature your brand?
Contact us here.