This post may contain affiliate links. Read our disclosure policy
here.
Deals are current as of date and time posted.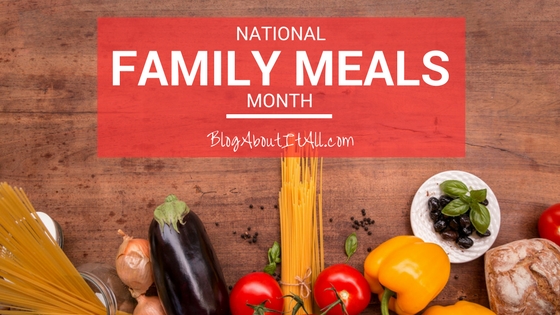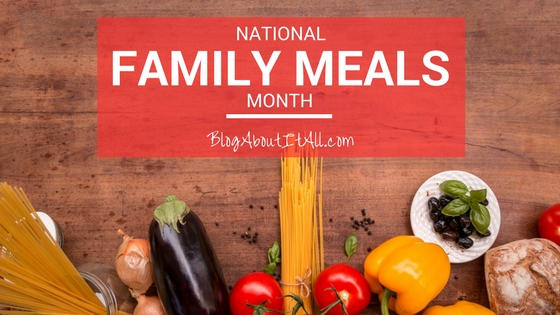 In honor of National Family Meals Month, I am sharing a fun family recipe. A twist on your Mama's lasagna by making Lasagna 'Grilled Cheese' using Cucina Antica pasta sauce. This month falls in line with back-to-school and reminds us to bring families back to the dinner table, to share time together and a good meal!
Cucina Antica sauces are a great option for National Family Meals Month. All products are made through an artisanal production method, providing families a unique, restaurant-quality experience with a made-from-scratch taste, right at home!
There are many benefits to family meals here are a few:
Family bonding: Kids enjoy connecting with parents and other family members over meals, bringing a sense of togetherness and belonging.
Higher grades: During family dinners, kids and teens have exposure to a broader vocabulary and have an opportunity to express their ideas. Parents also learn more about what's going on at school and can become more involved.
Good food for growing bodies: Eating meals at home can provide essential nutrients that kids and teens need to grow strong and healthy. Meals at home are also more likely to include nutrient rich fruits, vegetables and dairy. Cucina pasta sauces are made with important Italian San Marzano tomatoes, no artificial preservatives, no added sugar, no added water and no tomato paste, providing families with sauces they can feel good about feeding their families.
With busy schedules and after school activities, it is important to schedule days where you plan a meal around the table together. Until I thought about our busy weekday schedule, I realized how many meals we eat rushed, on the go and sometimes at different times, with a son who has soccer practice two nights a week and my husband who sometimes has work meetings and travel you have to make family meals a priority.
For those times when you're bouncing between kids' activities with little time to stop at a grocery store to pick up ingredients for Lasagna Grilled Cheese, meal delivery services are your next best option. These meal kits take the stress out of planning and shopping. There are plenty of options out there so be sure to read reviews for Home Chef, Hello Fresh, Blue Apron, etc.
Something fun to do at your next family meal is ask questions. I made these FREE Printables of Family Dinner Conversation Starters you can download, print and use at your dinner table. Download here: http://bit.ly/2vT7mh9
This recipe was a hit with our family, I will definitely be adding this to our menu rotation. I hope you try it and enjoy it with your family around the table!
Lasagna Grilled Cheese
Ingredients:
16 oz. Mozzarella, sliced
15 oz. Ricotta
2 Tbsp. Grated Parmesan
1/2 tsp. Black Pepper
1 tsp. Fresh Garlic, Chopped
16 oz. Ground Beef
8 Slices Italian Bread
2 Tbsp. Softened Butter
1 tsp. Garlic Powder
16 oz. Cucina Antica Marinara Sauce, divided
Directions:
1. In a mixing bowl combine ricotta, 1 Tbsp. Parmesan, black pepper, garlic and basil. Set aside.
2. Heat a large skillet over medium-high heat. Cook and stir the ground beef until it is completely browned, approximately 7-10 min.
3. Lay out bread, butter one side and dust with garlic powder and remaining Parmesan.
4. On the non-buttered side of 4 pieces spread the ricotta mixture (about 1-2 Tbsp. on each piece). Layer the ground beef on the ricotta, followed by the slices of mozzarella. On the remaining 4 pieces, spread 1-2 Tbsp. Cucina Antica and place on the mozzarella to close the sandwiches.
5. Move to a preheated pan on medium heat and cook for approximately 90 seconds, pressing down with a spatula. Flip and repeat until golden brown.
6. Remove, cut and serve with remaining tomato sauce to dip or cover sandwich.
You can find Cucina Antica at Whole Foods, Raley's and Bel-Air, Sprouts, Safeway, Target and Save Mart. Another great thing about Cucina Antica Sauces is that it is not just for pasta, they have a variety of sauces that can be used as cooking sauces, great for soup, dip and and so much more.
If you would like to read more about this topic I wrote a blog post about about Intentional Dinner Conversations where our family took a challenge to be more intentional about conversation at meal times. You can read that here: http://bit.ly/2fwhup8.
I shared this recipe on LIVE TV on Studio 40 Live, you can view the segment on my blog at .blogaboutitall.com/advice
Thank you for reading if you've enjoyed the content you've read above please share with your friends. BlogAboutItAll.com.
Content may contain affiliate links. This means that, at no additional cost to you, we may earn a little somethin' somethin' when you use the link to make a purchase.
Learn more here.
Would you like Bloggy Moms to feature your brand?
Contact us here.