This post may contain affiliate links. Read our disclosure policy
here.
Deals are current as of date and time posted.
I just found out that Rowdy Prebiotic Foods is expanding their line of all-natural energy bars with the launch of their Sunflower Butter N' Berries flavor – and I am over-the-moon! After a few months of eating way too many foods that I shouldn't have – my skin was showing blaring evidence that my gut was having some trouble. So I've been making sure to consume more foods that are great probiotics and prebiotics. It's been quite a journey and I've found a lot of foods that are just as delicious as those sweet and sugary treats I had been consuming.
My issues showed up in the form of acne rash that took months to clear – and I'm still waiting on a small patch under my chin to vanish. It's on the way out – and none too soon! With all of the trouble I've had, I want to share all the great foods and supplements I've been using. And, no, you don't have to spend hundreds of dollars each month to clean your gut and get healthy.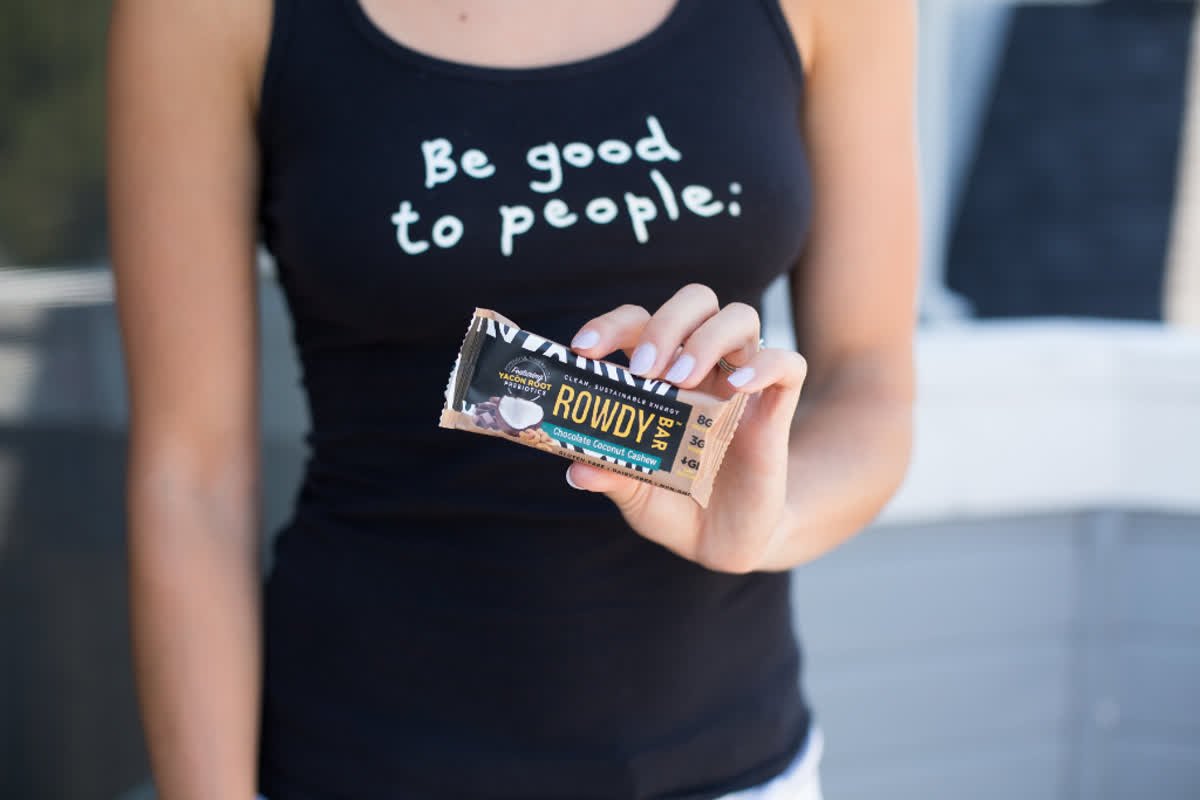 This new bar features mouthwatering bursts of antioxidant-loaded cranberries and creamy protein-packed sunflower butter alongside the gut-supporting prebiotic superfood Yacon Root.
What Rowdy Prebiotic Foods Has To Say:
"Our Sunflower Butter N' Berries bar is crafted to wake up your taste buds and your digestive system," said Rowdy founder, triathlete, and outdoor enthusiast Kellie Lee. "By sweetening it with Yacon instead of traditional syrups, we've created a low-glycemic snack that helps you function at high speed with low drag."
Rowdy Bar Benefits:
• Loaded with beneficial prebiotics from the Yacon Root
• Crafted with 10 or fewer whole food ingredients per bar
• Low Glycemic
• No artificial flavors
• Paleo-friendly
• Non-GMO
• Gluten-, Soy-, and Dairy-Free
"Yacon Root is truly the hero of our brand," said Lee. "It feeds the probiotics (good bacteria) in your gut, provides a satisfying sweetness, and has also been found to help lower and regulate blood pressure, boost liver health, and keep "bad" cholesterol down."
In addition to their Sunflower Butter N' Berries flavor, Rowdy Bars come in Peanutty Dark Chocolate and Chocolate Coconut Cashew.
Find Rowdy Bars at Amazon.
Image Credits: rowdyprebiotics.com and twitter.com/Rowdy_Bars
Content may contain affiliate links. This means that, at no additional cost to you, we may earn a little somethin' somethin' when you use the link to make a purchase.
Learn more here.
Would you like Bloggy Moms to feature your brand?
Contact us here.