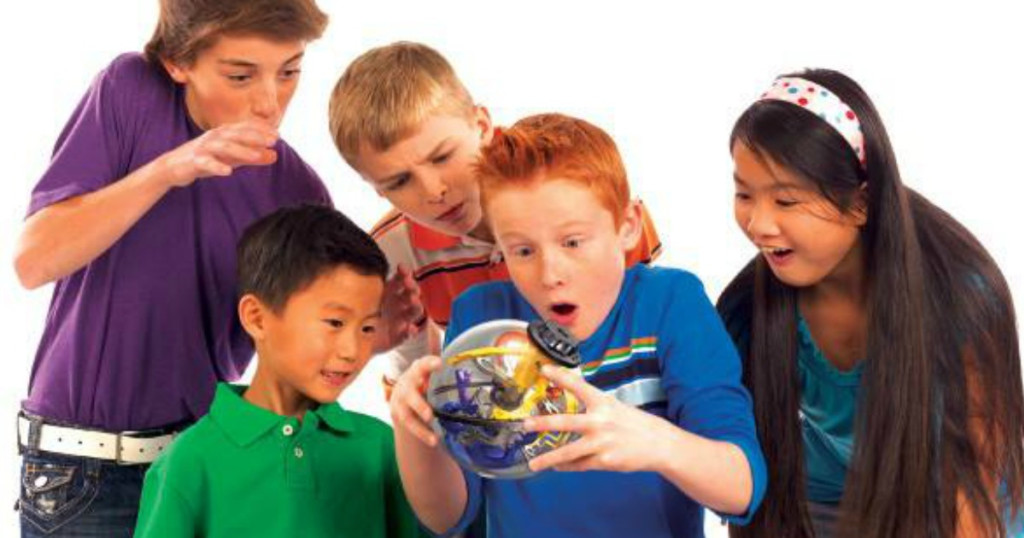 Content may contain affiliate or sponsored content. Read disclosure
here
.
Hop over to Amazon where, right now, you can score this Spin Master Games Perplexus Original – Interactive Maze Game for only $15.90 (regular $24.99)!
The Spin Master Games Perplexus Original Interactive Maze Game comes with 100 Challenges!
EASY TO PLAY, HARD TO MASTER: See if you have what it takes to solve this maze puzzle! Hold the sphere in your hands and rotate it 360 degrees to move the silver ball inside along the numbered course.
THRILLING MAZE GAME: Conquer the maze encased inside the clear plastic sphere! With 100 challenges to take on, the Perplexus Original is a fun interactive portable game for puzzle masters age 8 & up.
SPIN MASTER GAMES: We offer a wide array of fun & stimulating board games for children of all ages, from question games like HedBanz to drawing games like The Cat Game to maze games like Perplexus
MISSION OF CREATIVITY: Spin Master's mission is to make life more fun by pushing the boundaries of innovation, creativity and entertainment with toys, board games, and craft kits for kids of all ages.
Their board games for children are fun for the whole family while inspiring critical thinking for all ages. Kids can learn strategy, expand their imagination, or just have silly fun at home or on the go
Deal Breakdown:
Spin Master Games Perplexus Original Interactive Maze Game: $24.99 (regular)
Sale Price: $15.90
Savings: $9.09