This post may contain affiliate links. Read our disclosure policy
here.
Deals are current as of date and time posted.
2020 taught many people that you can never be too prepared. As we usher in 2021, one thing that should receive your attention is your home. Home maintenance can be challenging when you are not aware of what you should focus on. This guide will help you manage your home maintenance throughout the year.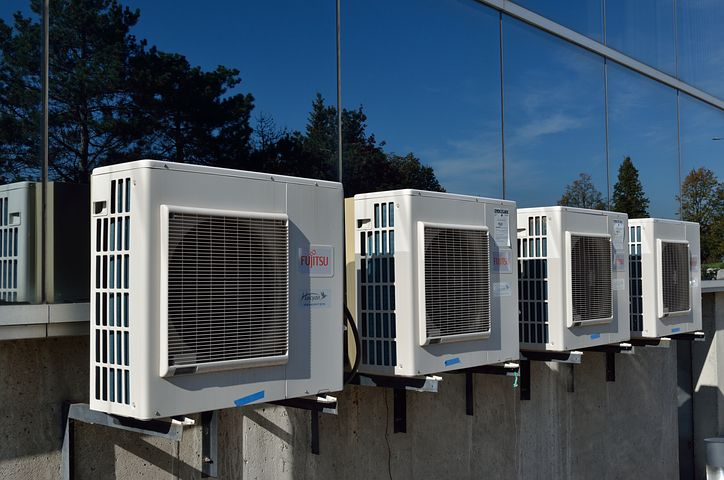 Image Source
Monthly Maintenance Checks
Ideally, you should have home maintenance tasks that you must accomplish. At the start of the year, it would help if you tick off these items from your list:
Cleaning your range hood filter
If you did a lot of cooking from Thanksgiving through to your New Year celebrations, taking a careful look at your range hood filter will show you the accumulation of grime and grease. You should take your time to clean your range hood filter to make sure it maintains its tip-top shape.
Testing fire extinguishers, carbon monoxide, and smoke detectors
You should also use this time to test all your safety detectors in your home. See if any of them need a repair or a change of batteries. Defective sensors can become a fire hazard if not correctly taken care of.
Checking air vents
It should be part of your monthly home maintenance to check your outdoor and indoor vents to ensure they are free of any debris that can block the proper flow of air into your home. If necessary, you should vacuum them to prevent the accumulation of debris.
Seasonal Home Maintenance
Besides monthly maintenance, you should also do seasonal checks on your home. Here are some of the things that you can do:
Doing roof maintenance
Come springtime, the snow will start to melt, and you will notice that your roof received the most beating from the winter. You should make sure that you clean your roof, see if there are loose or damaged shingles. While atop your roof, you should also check your gutters if there is debris that you need to remove. Ideally, you should do roof maintenance at least twice a year; once during spring and another one during the fall season.
Cleaning HVAC system
You should also take your time to inspect your entire HVAC system to see if they have any damages or areas that need to be cleaned. According to Service Express, you should have seasonal cleaning of your air-conditioning and heating system to ensure that they remain energy efficient. It would be an excellent time to have your HVAC system serviced by a professional during the summer.
Inspecting of the plumbing system
After your HVAC, you should also have your plumbing system inspected. You can start by doing rounds on all the faucets, sinks, and bathroom fixtures in your home to see if there are leaks that may indicate the presence of a water leak. Remember, a leak can cause severe water damage that can cause significant problems later on.
Readying the furnace and fireplace
During the fall season, you should start thinking about preparing your furnace. Don't wait until it is winter to have it inspected, cleaned, and repaired. It would be best if you could have your fireplace cleaned and your chimney swept as well.
Replacing broken home appliances
Before the holidays, you should see if you have home appliances that need to be disposed of and replaced. It can be a lot of trouble if you would deal with failing appliances when you should be busy preparing for the holidays.
Maintaining a home takes a lot of hard work. You have to be committed to it to ensure that you won't have to face severe consequences later on. Prepare a home maintenance checklist so it would be easier for you to monitor what you have to do for the rest of the year. Plus, it will also help you increase your home's value.
Photo by Jimmy Dean on Unsplash
Content may contain affiliate links. This means that, at no additional cost to you, we may earn a little somethin' somethin' when you use the link to make a purchase.
Learn more here.
Would you like Bloggy Moms to feature your brand?
Contact us here.