This post may contain affiliate links. Read our disclosure policy
here.
Deals are current as of date and time posted.
I've found that doing something for myself and my health each day isn't nearly as hard as I had once imagined it would be. Rewind 10+ years where I was in a frame of mind where I did almost nothing for myself.
At the time, my children were really young, I was fighting off the remnants of postpartum health issues while trying to launch a brand. My minutes were all taken and the excuses were plentiful.
Use our coupon code FITMOM15 to get an additional 15% off and FREE SHIPPING on IdealFit prices shown on site.
But, I did manage to make myself several cups of coffee throughout the day. Looking back, I wonder how soon I could have started to heal and find more energy if one of those cups of coffee had been a protein shake or drink.
I've noticed an uptrend in a lot of my dear friends having health concerns, and it had me thinking about what little things we could all do for ourselves each day that would help to give us a better quality of life.
Enter the Challenge Series here on Bloggy Moms where each month we'll challenge ourselves to do something that enhances our quality of life. You can find the first challenge here.
I've spent the last few years trying to ensure that I get a healthy amount of protein daily. So that is what I want to encourage you to do! For me, this has helped curb cravings and give me a new type of energy. One that I refer to as a useful energy rather than a sluggish form of it. I've found that the easiest way for me to incorporate more protein has been through protein shakes of some sort. But I've also found other yummy ways to do this!
Fall Challenge:
Recently, I've teamed up with IdealFit to encourage you to also incorporate something healthy into your everyday life. So, I LOVE my protein drinks. Like, as much as I love my coffee. I keep stocked up and hardly miss a day. Though, this morning I just did not feel like having a protein drink of any type. It's a little chilly outside and I wanted to start the day off with hot drinks and warm foods.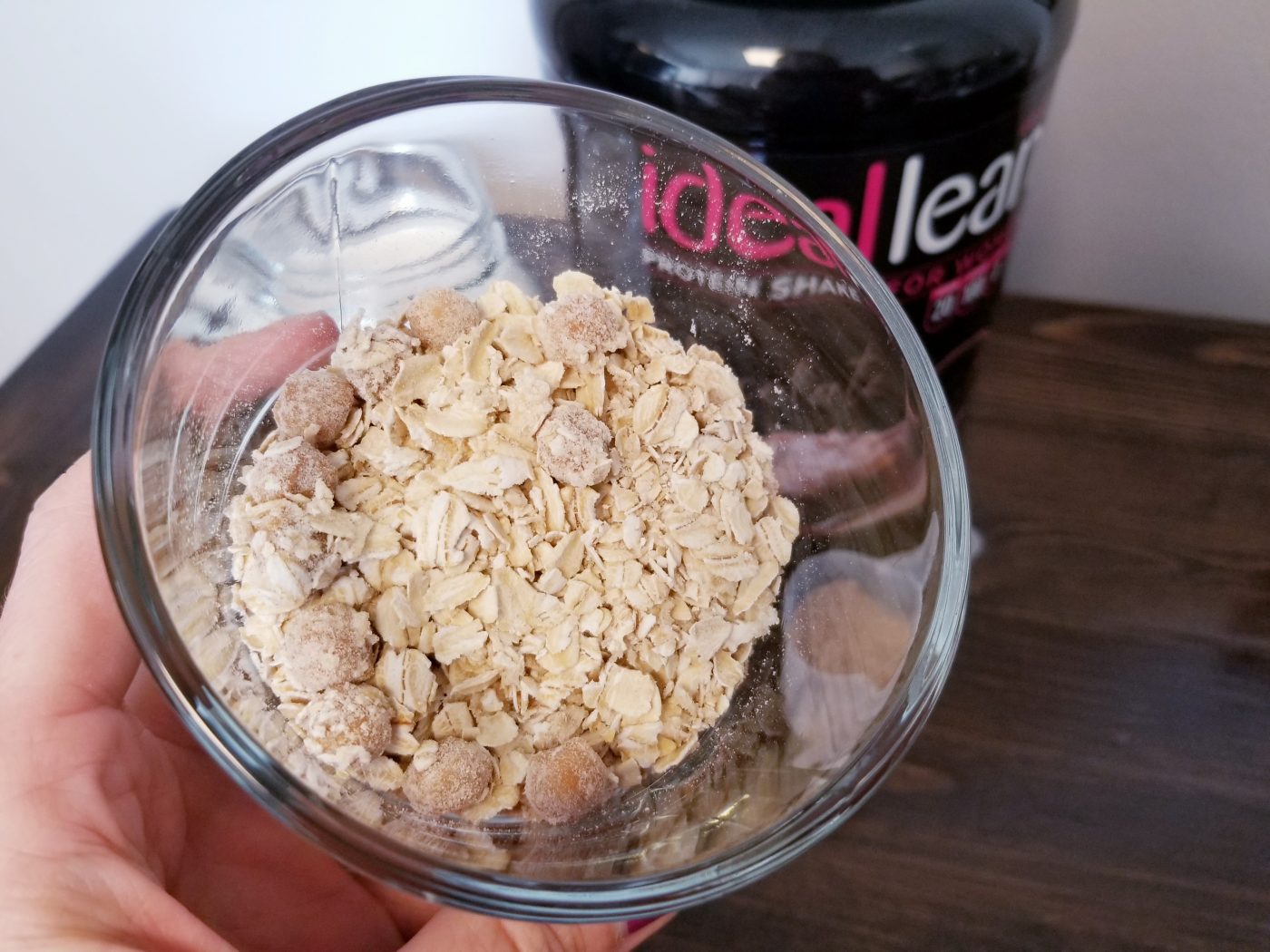 So, I added my
IdealLean Chocolate Brownie
protein powder to my Salted Caramel Oatmeal – and it changed my world. Well, my morning anyway. Yes, I know that these flavored oatmeals aren't the healthiest of choices – but allow me this indulgence on a cold morning.
I mixed a 1/2 scoop of the Chocolate Brownie protein powder with a full serving of oatmeal and milk – it was perfect!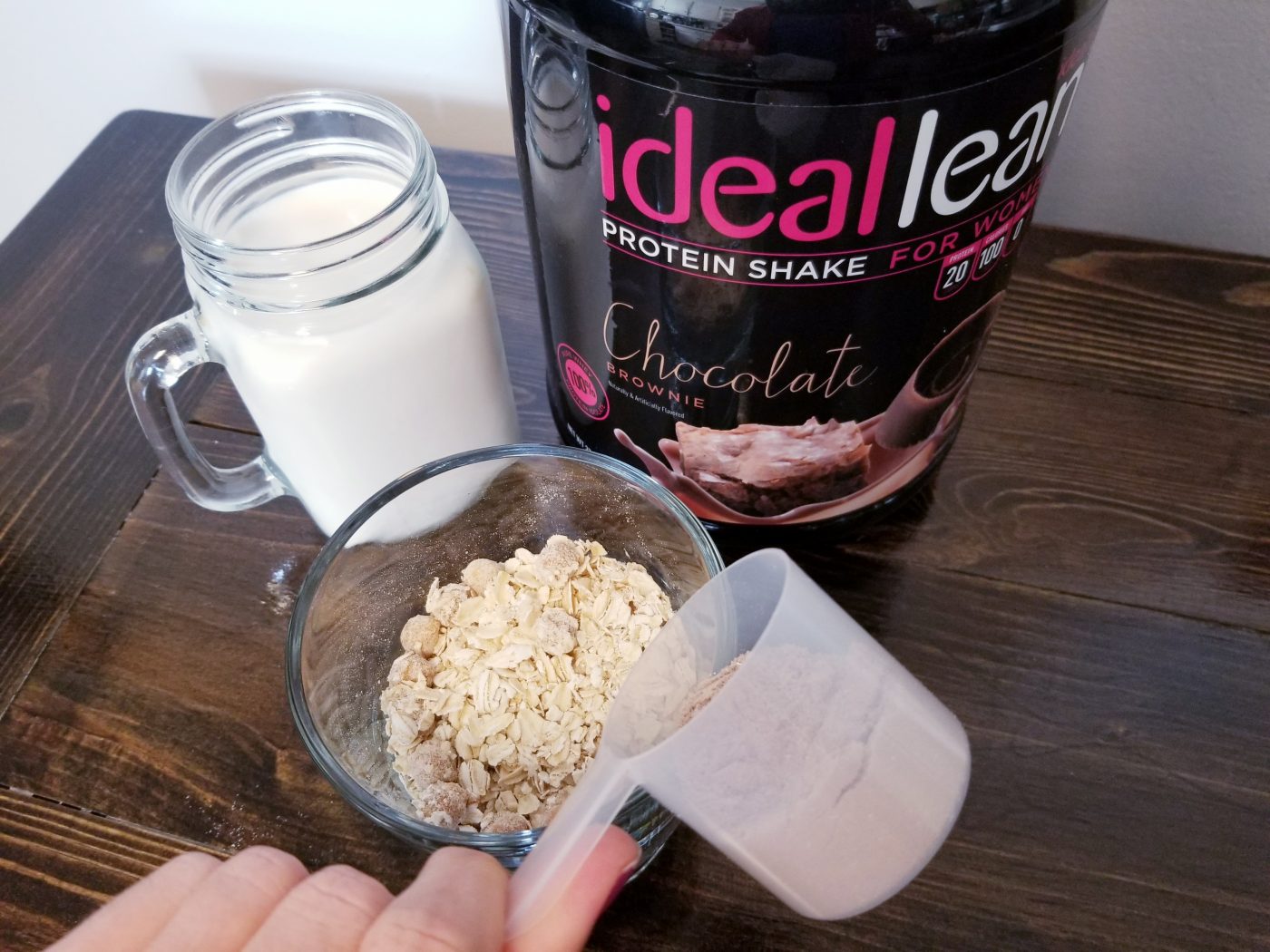 Use our coupon code FITMOM15 to get an additional 15% off and FREE SHIPPING on IdealFit prices shown on site.
Fall 2019 Challenge: Self-Care
This month, we're taking care of ourselves daily!
Each day this fall, we'll focus on being active each day and taking in nutrients that our bodies need!
This is super simple – and can even be delicious if you choose IdealFit like I have.
For activity tracking, you can use an app on your smartphone or a fit-style watch or wearable tech to track your steps. You can even find inexpensive step counters and fit-style watches on Amazon or at Walmart.
Share your accomplishments with us on social media by tagging us @BloggyMoms and @IdealFit
I can't wait to see how much of a routine you get into by taking care of yourself each and every day. You, your family, and your future deserve this!
Note: All future and previous challenges can be found here.
Content may contain affiliate links. This means that, at no additional cost to you, we may earn a little somethin' somethin' when you use the link to make a purchase.
Learn more here.
Would you like Bloggy Moms to feature your brand?
Contact us here.