This post may contain affiliate links. Read our disclosure policy
here.
Deals are current as of date and time posted.
Have you been participating in our first-ever "Monthly Challenge" on Bloggy Moms?  Since it's our very first challenge – we've extended it to cover the entire fall season! This way, we can thoroughly focus on the challenge and start doing better for ourselves.
This first challenge was to do something small (but good) for yourself every day.
All the little things that we do daily – add up.  They can either add up to help build us or add up in a negative way to drain us.
Join us now and in the months to come as we challenge ourselves to take steps to improve our lives, health, business, and work toward our goals!
Fall 2019 Challenge with IdealFit
For this challenge, we are collaborating with IdealFit to encourage you to do something for yourself and your health each and every day.
Through this challenge, I've encouraged you to add a protein drink to your everyday routine.  But I must warn you, not all protein drinks and powders are made the same.  You really need to put some consideration before you grab one and go.
View this post on Instagram
I've spent years trying and using different protein drinks and powders.  A few years ago, I thought I found one that I really liked – but it was SO LOADED with carbohydrates.  That was not what I was needing and so it backfired on my plans and needs.  This year, I found IdealFit.  The ingredients, use, and taste fit my needs perfectly. 
I enjoy their products so much that I'm not sure I'll ever even try another brand again.  Their protein powder offers a large amount of protein along with low sugar and low-fat counts.  I don't prefer to drink my sugar and fat.  I like to get those from my solid foods.  So, I'm sold on IdealFit.
The last few weeks, I've been playing with and trying their collagen protein.  So, I've not been a big fan of collagen powders.  I've used them off and on over the last two years.  They can be difficult to work with and hard to find the right foods and drinks to add them to.  Most are sticky and don't dissolve well.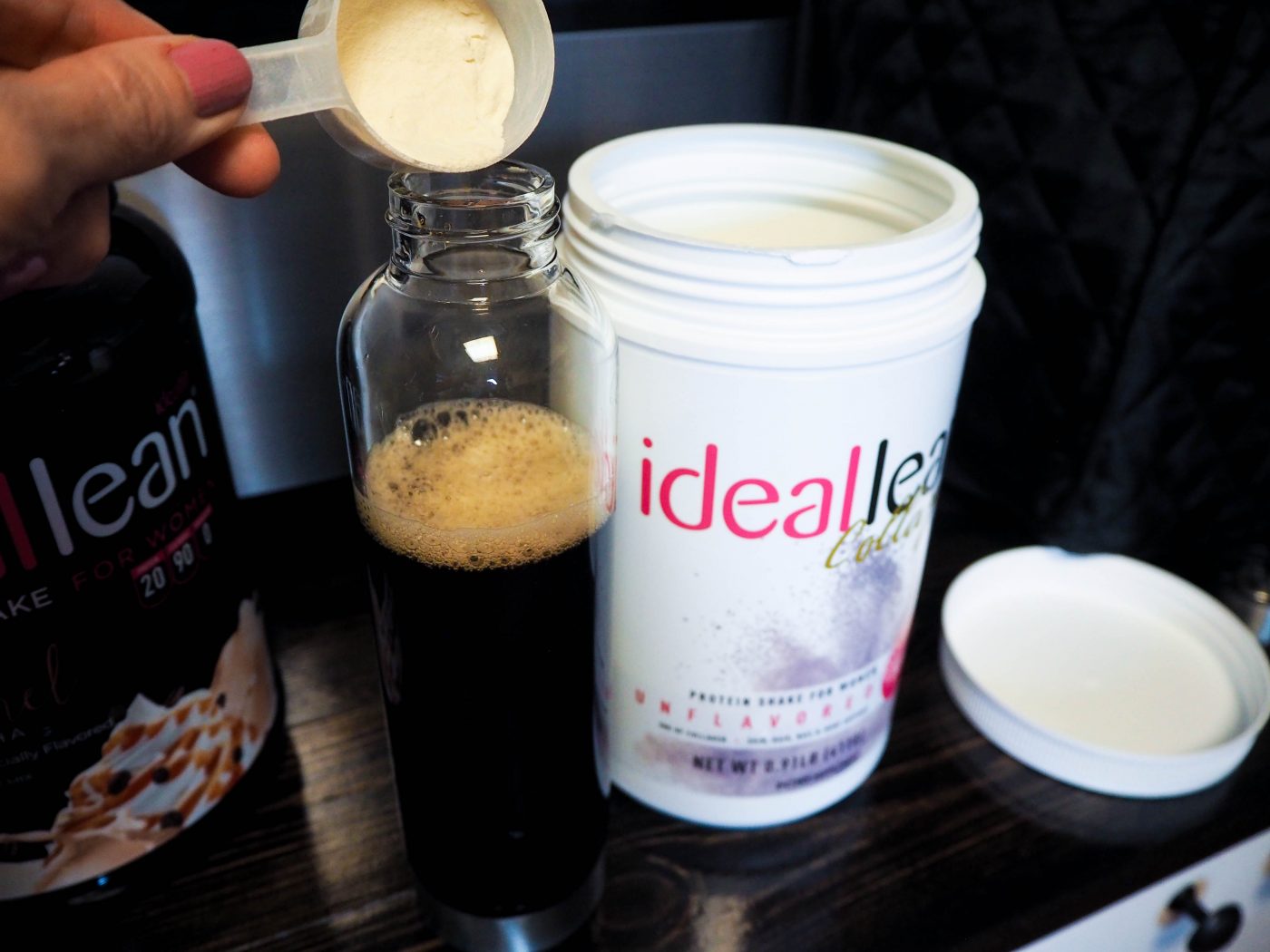 At first, I did things the wrong way with IdealFit's IdealLean Collagen Protein.  I (knowing better) tried mixing it with my hot cup of coffee.  Then I tried with plain water.  Then I tried with water mixed with powdered flavors.  All of those ended up a little funny.  If you know anything about mixing collagen powder, do not mix it with a hot drink or food.  It should be mixed with something cold for it to dissolve well.
I ended up finding that I liked the IdealLean Collagen Protein – unflavored mixed with my cold brew coffee or in a smoothie.  It tasted great when I made a smoothie with almond milk, fruit, and ice.  Yum!  One is a great start to the day and the other is a nice treat in the afternoon.  So, whichever you prefer – try one of them per day.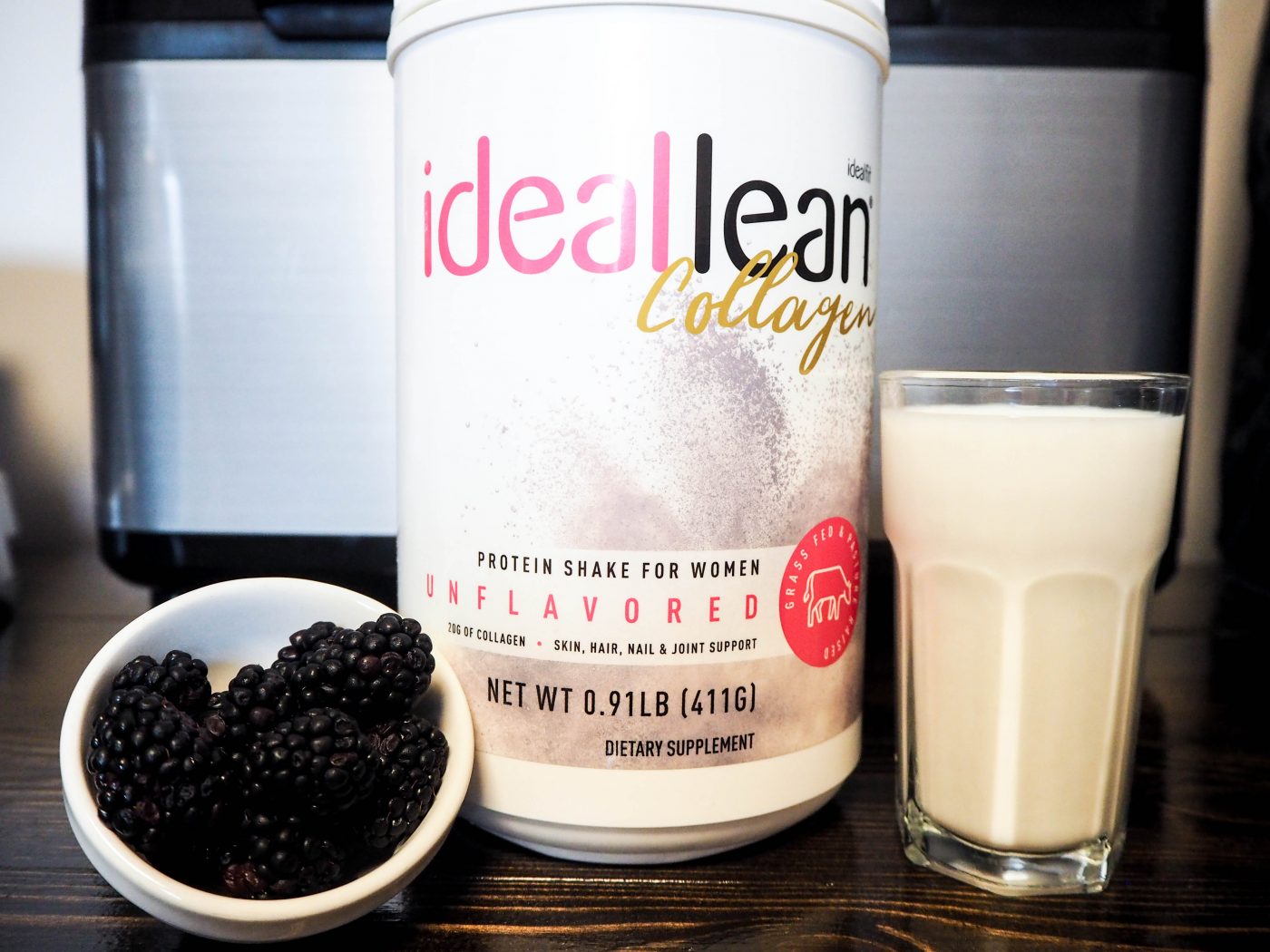 Want to try IdealFit? You can hop over to their site
here
– and use the coupon code below!
Psssst, they are always having crazy good deals!  Be sure to check their site often, but grab your favorites before the deal ends!
Use our coupon code FITMOM15 to get an additional 15% off and FREE SHIPPING IdealFit prices shown on site.
Note: All future and previous challenges can be found here.
Fall 2019 Challenge: Self-Care
This month, we're taking care of ourselves daily!
Each day this fall, we'll focus on being active each day and taking in nutrients that our bodies need!
This is super simple – and can even be delicious if you choose IdealFit like I have.
For activity tracking, you can use an app on your smartphone or a fit-style watch or wearable tech to track your steps. You can even find inexpensive step counters and fit-style watches on Amazon or at Walmart.
Share your accomplishments with us on social media by tagging us @BloggyMoms and @IdealFit
I can't wait to see how much of a routine you get into by taking care of yourself each and every day. You, your family, and your future deserve this!
Don't forget to check back in for our next challenge!
Content may contain affiliate links. This means that, at no additional cost to you, we may earn a little somethin' somethin' when you use the link to make a purchase.
Learn more here.
Would you like Bloggy Moms to feature your brand?
Contact us here.