This post may contain affiliate links. Read our disclosure policy
here.
Deals are current as of date and time posted.
This Her Fave is a collaboration with Thirty One. All opinions are my own.
I am so excited to share with you a few top-pick items from one of my favorite brands of all time! I can't recall a moment in my adulthood where Thirty One wasn't a part of my life.
My first introduction to Thirty One was during an OBGYN visit when I was pregnant with my first. I know, what an odd time to learn of a new handbag company! Anyway, I was sitting in the waiting room – with a new purse sitting at my feet… and it was quite adorable. I loved it. It was black, sort of in a gift-bag shape. It had two adorable handles and a white ribbon-like material with black polka dots that ran down the from and back in two separate columns.
Another young lady came into the waiting area, sat down near me, and asked if my purse was a "Thirty One". I had no idea what she meant! She remarked that my purse was cute and she thought it might be a Thirty One handbag. I vowed to, someday, find out what in the world she was so excited about. I don't remember if I immediately hopped on the computer once I returned to work, but at some point, I did go digging around for the information. Because, if I haven't introduced myself — "Hi, my name is Tiffany, and I have a love for all things purse, handbag, tote, and bag-in-general related." So much so, that even as a young, young girl – my mother would ground me from my purses if I stepped a little too far out of line. And I would subsequently, sit and stare at my purses – in the box – in the garage.
My purse – at the time – was not a Thirty One. All these years later, I have owned quite a number of their handbags, totes, wallets, etc… Here are a few of my top picks from Thirty One for this holiday season!
Totes
They have a wide selection of totes – and I enjoy them all. Here are a few favorites:
I have several of their Large Utility Totes! They have been extremely useful on a lot of occasions. They are my go-to for packing and carrying food with us on road trips. I use them as a convenient way to pack and carry beach towels and beach toys when we're on vacations. And I love that they can carry most everything that I need when we go on a picknick or have a pitch-in meal we're attending.
This holiday pattern is so cute – don't you think! This pattern can be found in their Holiday Guide. Find more patterns here.
Hint: The Dandelion Dream print is gorgeous!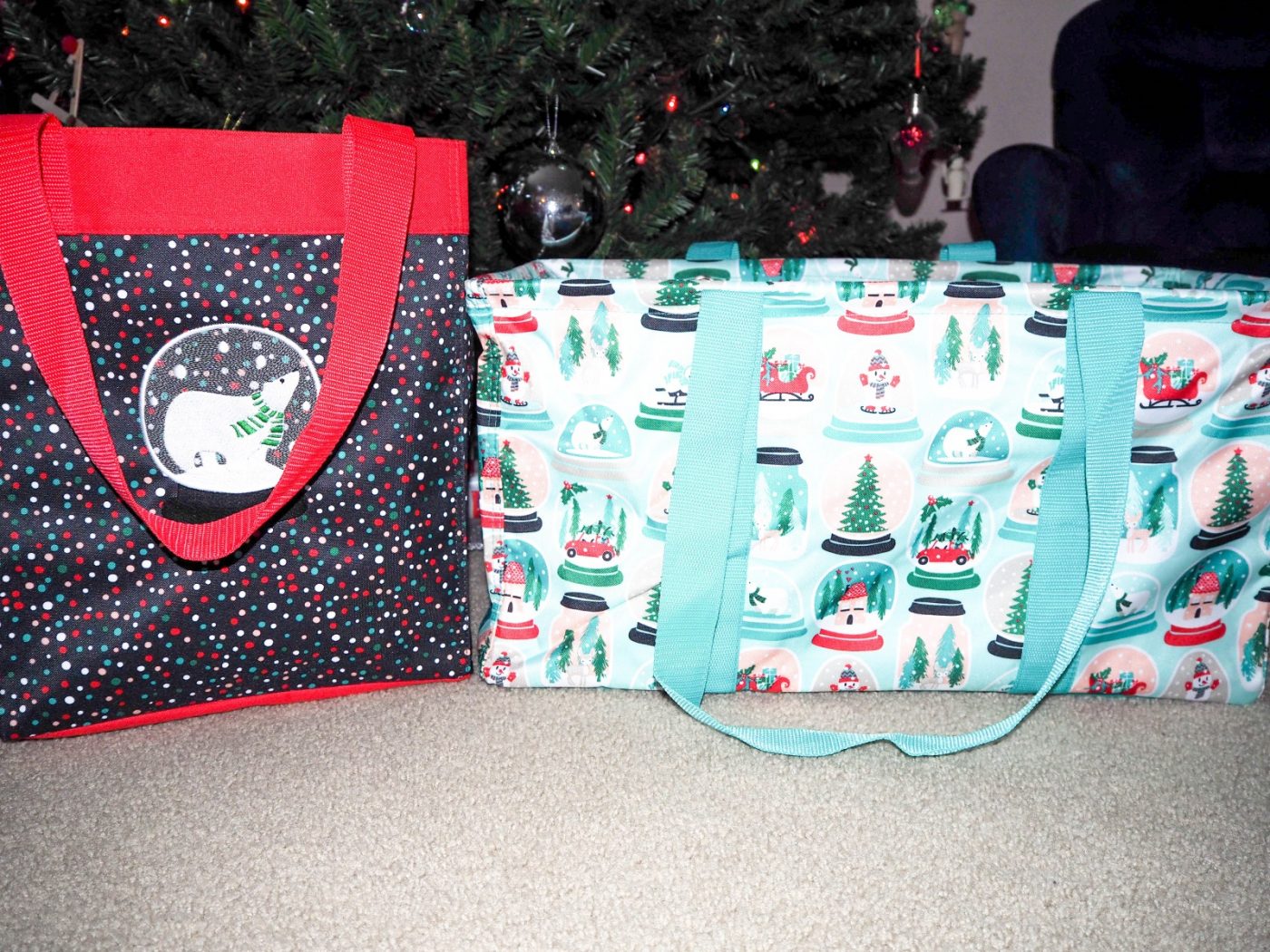 Essential Storage Tote
This is another tote that I use quite often. It opens up very wide which makes it great for carrying around books, hair care items, and a Keurig! Yep, I use it to tote around my small "travel Keurig" when I'm on a road trip. I do not leave for an overnight stay without it. My smaller Keurig fits nicely inside – and I have room for my coffee, and K-Cups! It used to also hold my cream and sugar – but I've dropped those this past year – but they would fit if I decided to start using them again.
My daughter uses the Essential Storage Tote quite often for organizing her school books, piano boos, and library books. It seems to be a perfect height for items like those.
The Cindy Tote is my ALL TIME FAVE from Thirty One. I have carried a Cindy Tote in some form or fashion nearly every single day for the last eight years. It is my GO-TO item. I typically use one of my four (now five!) Cindy Totes for carrying my laptop and other work essentials. However, I do use it as a purse from time-to-time. It is great for both uses!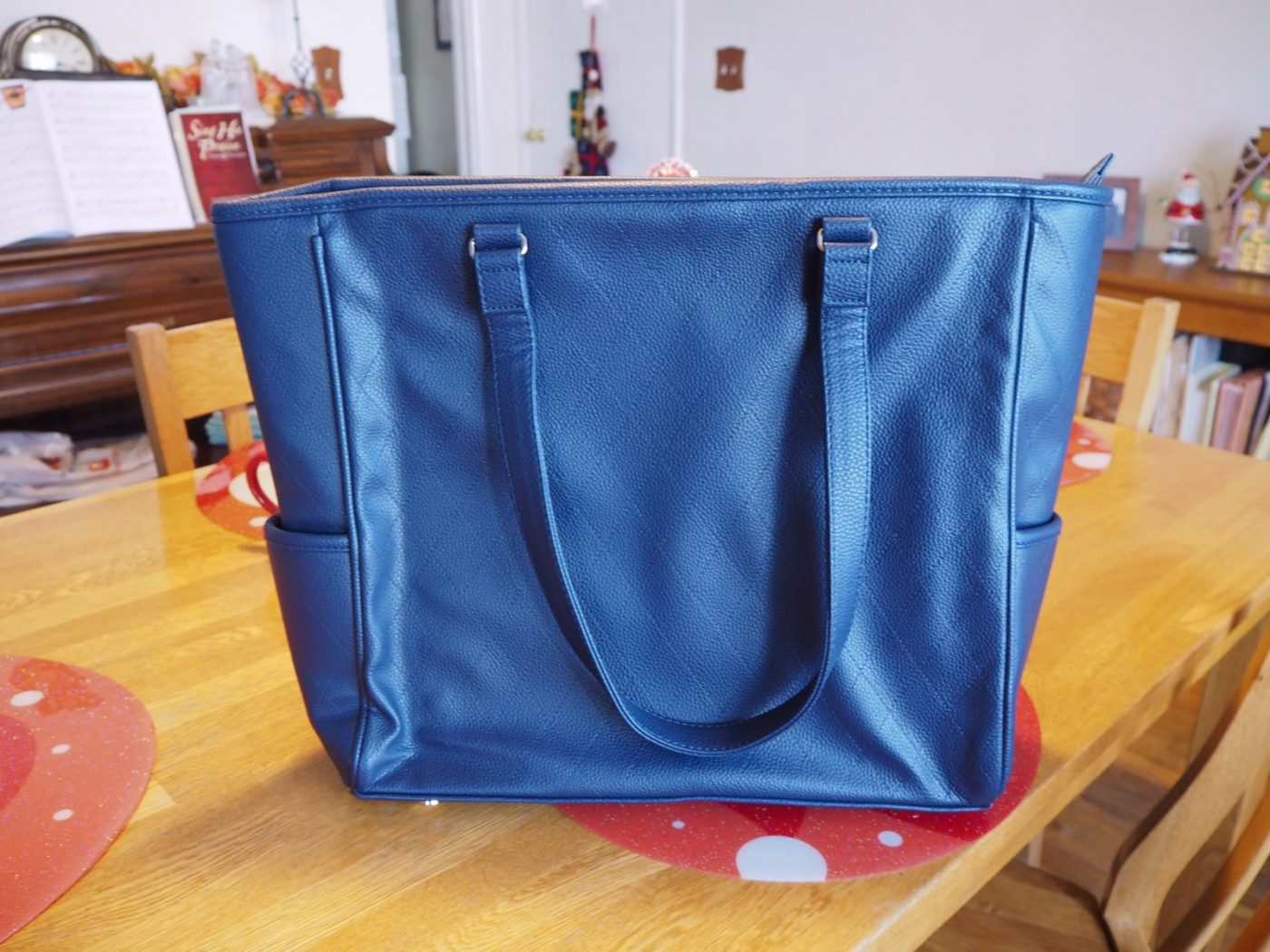 The one pictured here can be found in their Holiday Guide. Find other patterns here.
Tip: Their Zip-Top Organizing Utility Tote – Pink Crosshatch is currently marked down to $21! This is such a cute color!
This planner is beyond adorable! It's new to me – and I love it. The design is quite cute – and it has the Dandelion Dream pattern on this inside! I think I would snag up everything in that pattern if I had a walk-in closet dedicated to only handbags/bags.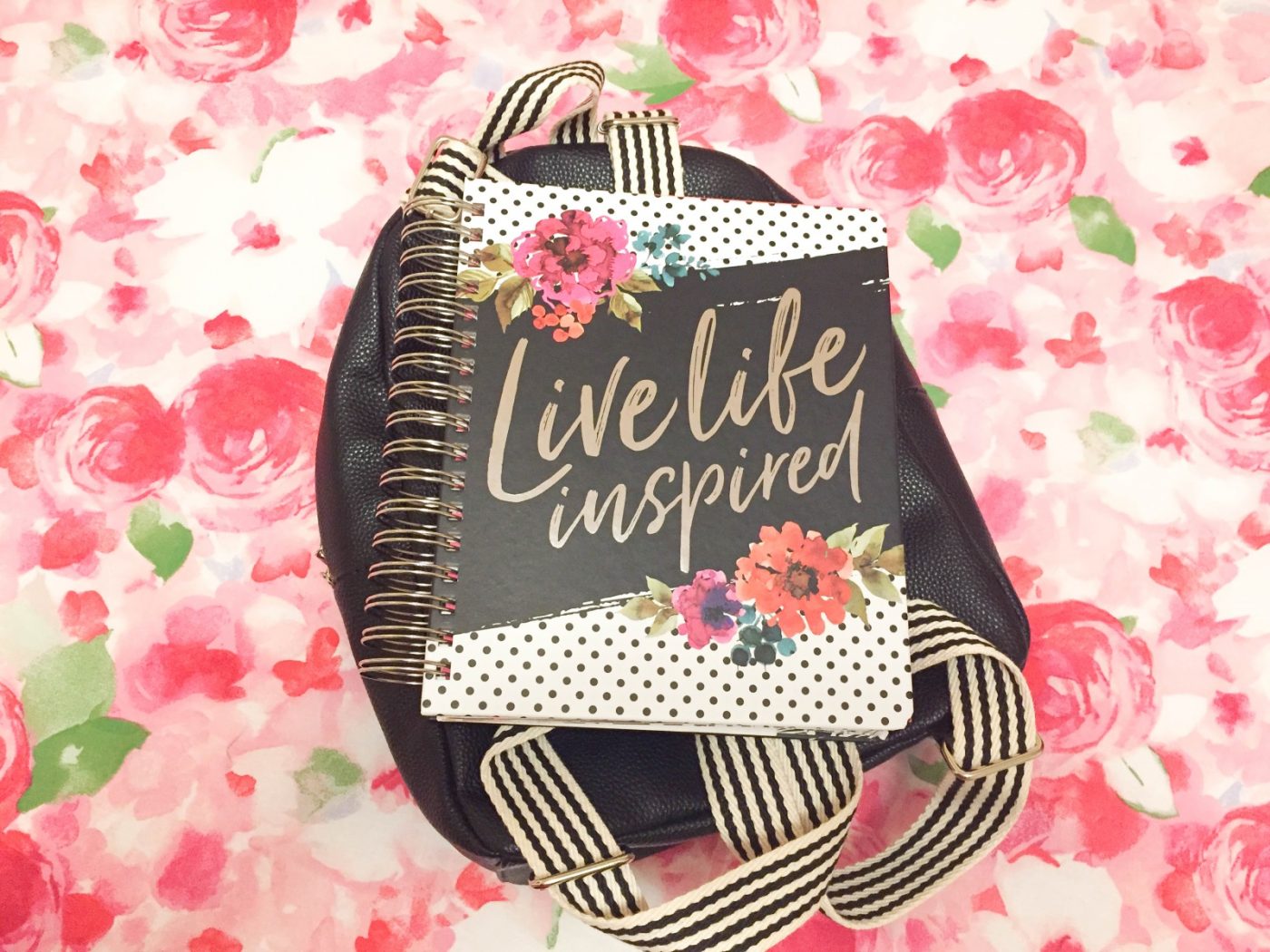 The colors and pattern throughout the Keepsake Planner put a smile on my face and just put me in the mood to begin planning and organizing the new year. I love the area where I can fill in my goals, my plan for reaching that goal, the date in which I'd like to reach it – and then a space to list my reward when I do attain that goal. Find the Keepsake Planner here – you'll love it!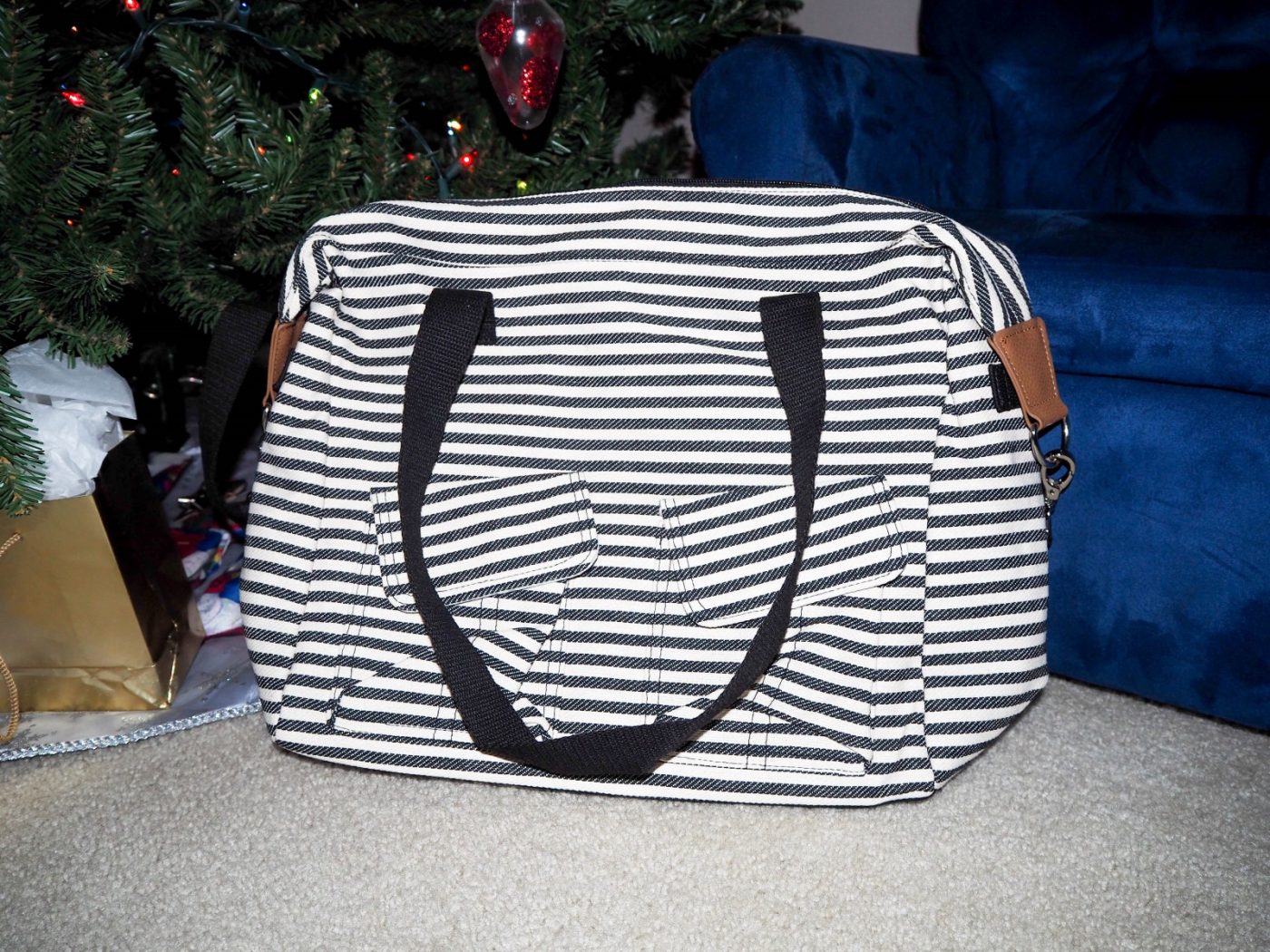 The Casual Cargo Bag has become my new every-day purse! It has an amazing amount of space and it is so comfortable when throwing it over the shoulder. The straps are just the right height to wear it over the shoulder – even when wearing a bulky winter coat. That is one of my biggest issues with some of my handbags – they jus don't mix well with winter coats. The Casual Cargo Bag is perfect for all weather! The straps are soft, and long. It even has a crossbody strap! Winning! Find the Casual Cargo Bag here.
This baby reminds me of my favorite purse during my junior/senior year of high school. The Boutique Backpack is sturdy, has an amazing amount of space for a bag of this type – and its stripey straps are adorable! It has the same beautiful lining that we see in the Cindy Totoe in Midnight Navy Diamond Pebble (found in the Holiday Guide).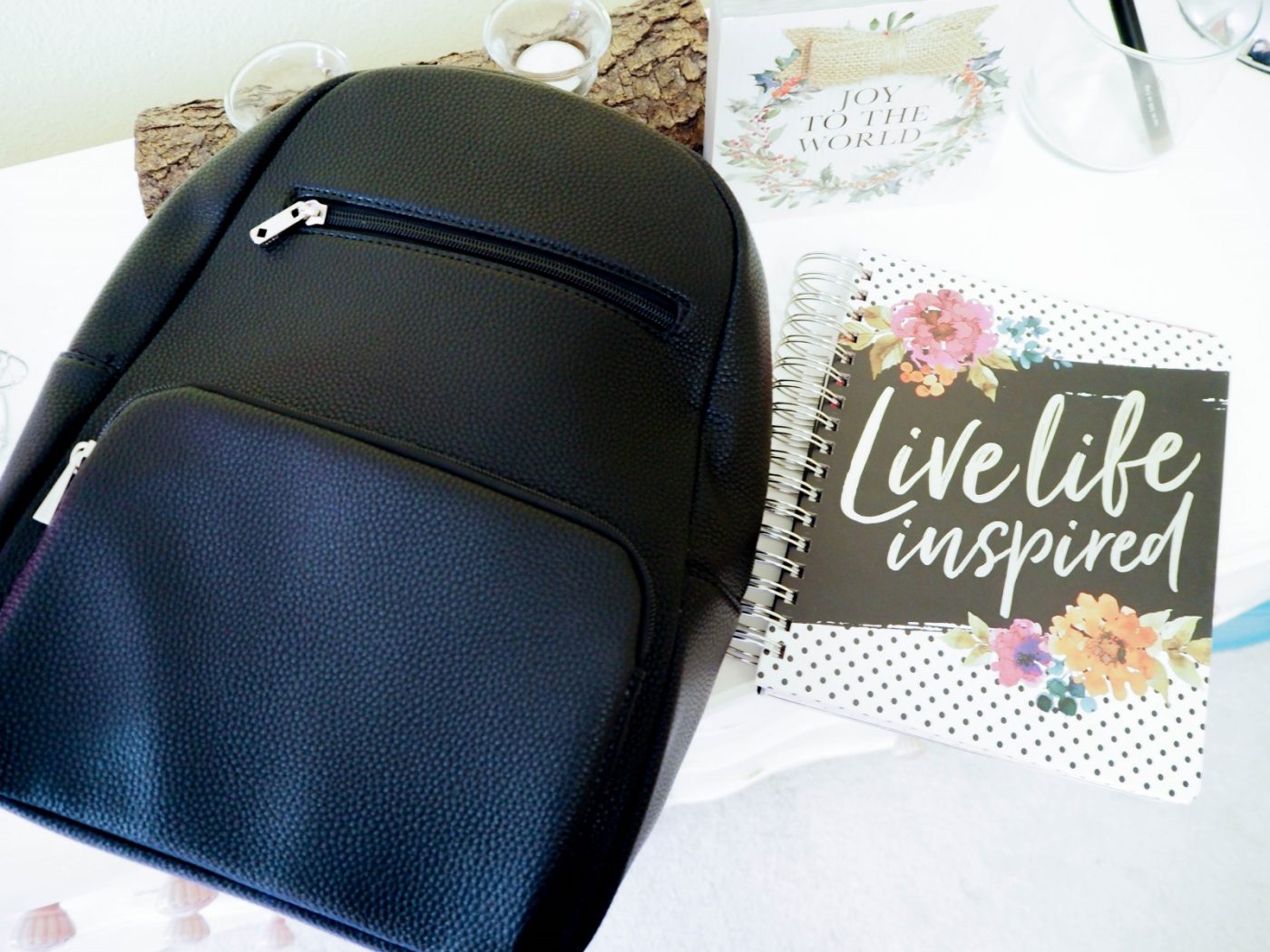 My daughter is sure to use this one a lot – and I may have to bargain with her to get more of a turn with it. The backpack-style purses seem to be a favorite of hers right now, and she fell in love with this one immediately! Find the Boutique Backpack here!
Close to Home Table Gallery
Isn't. This. The. BEST! This item will stay near and dear to my heart! The quality and creativity of this display is great for year round celebrations. I moved it around a lot this weekend to try and find a perfect place for these beautiful pictures. No one seemed to enjoy when I placed it in fron of the television.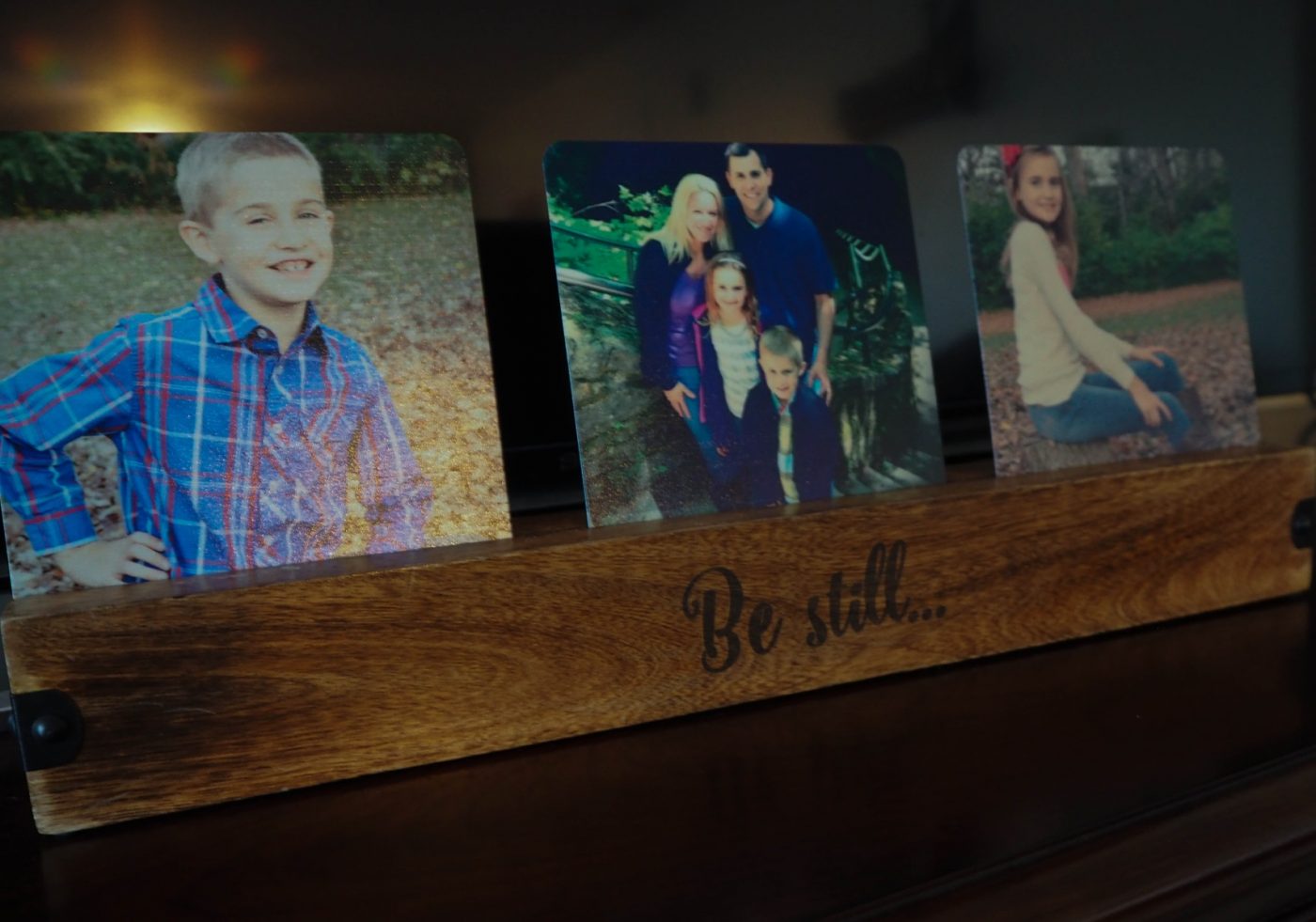 I finally placed it in a location where I pass by many, many times each day. (The way to the kitchen) My heart is so full when I see these beautiful pictures of the loves in my life!
I chose to have it personalized with something that allowed me to keep it on display all year. You can choose, however, to have a holiday expression on the gallery – or any other personalization up to 16 characters.
Their photo line includes pillows, a jewelry charm and the Close to Home Table Gallery
So, what are some of your favorite Thirty One items? I'd LOVE to check them out! Even more, I'd love to see pictures of how you utilize their different products. There are so many that are great for organizing your life,
Content may contain affiliate links. This means that, at no additional cost to you, we may earn a little somethin' somethin' when you use the link to make a purchase.
Learn more here.
Would you like Bloggy Moms to feature your brand?
Contact us here.