This post may contain affiliate links. Read our disclosure policy
here.
Deals are current as of date and time posted.
Passion, commitment, friends: these are the qualities many people seek from a sport, especially an amateur one. Few things are as satisfying as kicking back with a couple of cold ones with your teammates after getting off the pitch, win or lose. Amateur sports are about bringing people together, creating respect and humility, and honing those athletic talents. Of course, it's inevitable that a new kind of sport would grow its super fans. Even if you have heard that growing numbers of people are joining axe throwing leagues in North York and other cities in Ontario, or if you've gone and played yourself, you may not know the kind of weird and wonderful culture that's emerging from the activity.
In addition to embracing the sport's fledgling culture, organizations like North York's Backyard Axe Throwing League (BATL) have also been actively engaging in the wider community. Chapters across Ontario have hosted fundraisers for foodbanks, arts festivals, and local amateur sports teams. They've also compiled a page showcasing the wild art their players have made at Batlgrounds.com/axe-throwing-culture. Anyone who knows the story of The Hockey Sweater knows that people can get a little crazy for their favourite sport, and this one is no different.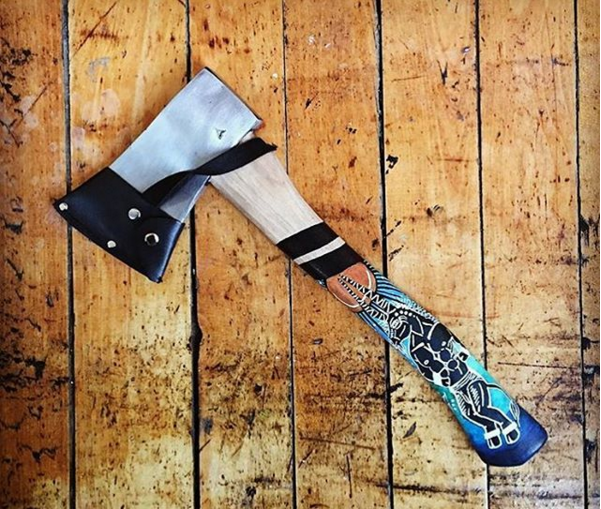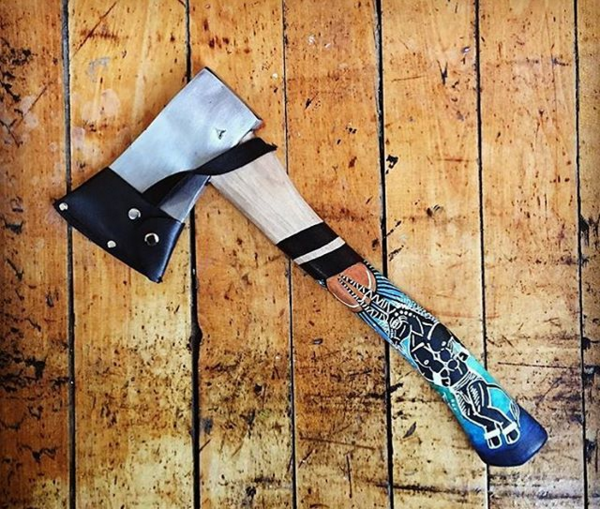 While axe throwing has a long history among lumberjacks in Canada's backcountry, the contemporary version of the sport (which is more like darts) emerged from enthusiasts' backyards and cottages. As the popularity of the game outstripped the capacity of tiny yards and sheds, a few of these groups moved into industrial warehouse facilities. There, they opened up to the public, so anyone could come and play. Others turned their passion into a profession by offering to teach private groups how to throw axes for birthday, bachelor/bachelorette, and office parties.
Over the years, the game has developed an incredible following. Not only have new venues opened up across Canada, the number of devotees grows annually, and they're the ones making a culture beyond axe throwing. While most facilities insist that you use their own in-house axes when you book a private event, experienced players are allowed to use their own personal hatchets, leading to some interesting customizations. Art isn't the only thing that's come from life off the pitch, though. Some fans have taken up the hobby of building furniture out of target boards, and there is no shortage of hatchet-shaped cakes on Instagram.
If you're interested in adding something different to your social routine, axe throwing leagues in North York are becoming known for bringing people together from all walks of life. It must have something to do with the unorthodox, and some might crazy, practice of hurling hatchets through a warehouse for fun. You can find one of those environments that draw you back week after week at places like BATL. Learning how to throw axes in North York can be just a fun night out of the week where you can vent some of the day's frustrations, or it can turn into a real social activity. Check out the sport and find out what's happening in this growing community.
Content may contain affiliate links. This means that, at no additional cost to you, we may earn a little somethin' somethin' when you use the link to make a purchase.
Learn more here.
Would you like Bloggy Moms to feature your brand?
Contact us here.