This post may contain affiliate links. Read our disclosure policy
here.
Deals are current as of date and time posted.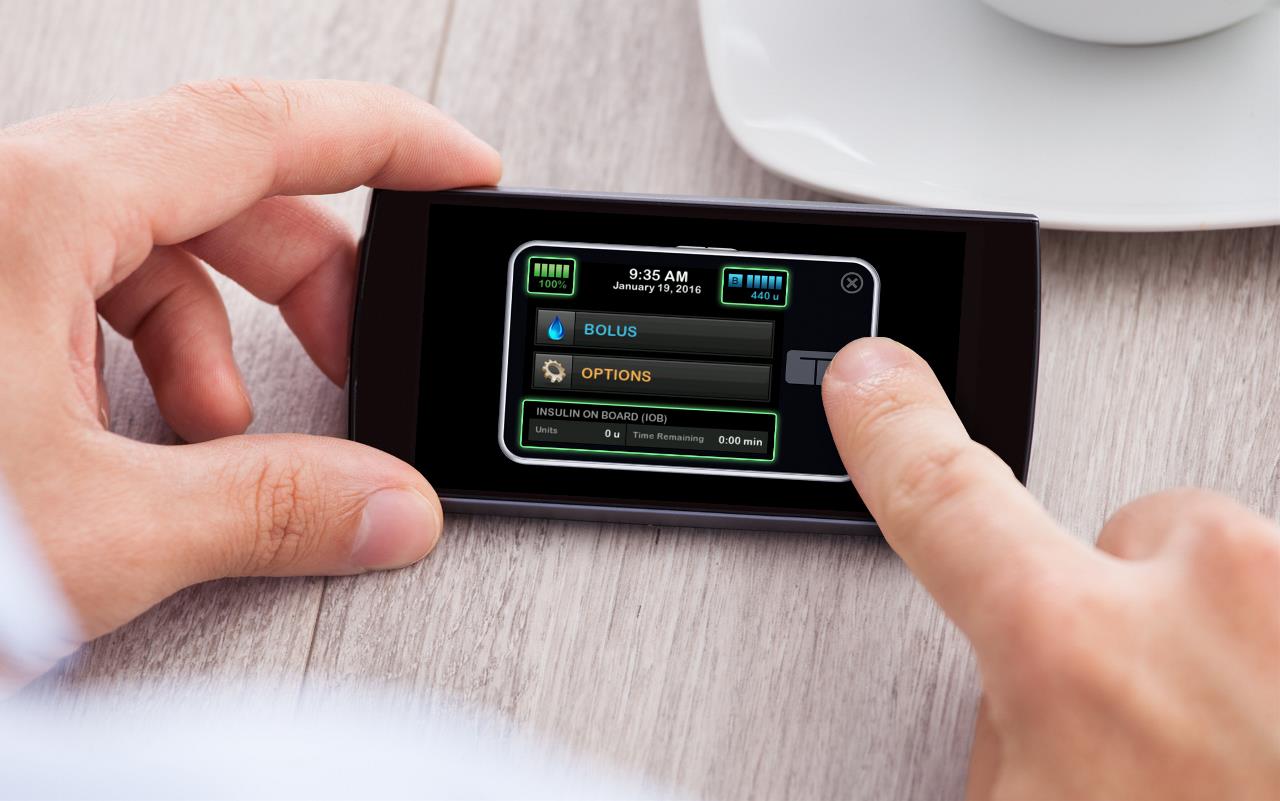 Many individuals with diabetes have found that an insulin pump provides them more freedom and more effective blood glucose level management compared to insulin injections.
Some of the advantages associated with using an insulin pump include:
More convenient and discreet management of blood glucose levels
Reduced episodes of hypoglycemia and hyperglycemia
More accurate insulin dose control
Ability to pre-program insulin doses
A more flexible and active lifestyle
If your doctor and diabetes care management team have determined that an insulin pump is appropriate for managing your diabetes diagnosis, then your next step is determining which one is best for you. Below are a few things to consider when comparing insulin pumps:
Insulin Reservoir Capacity
If you need larger daily doses of insulin, which is typical for those who are insulin resistant, you will want to consider how much insulin the pump can hold in its reservoir as you compare pump models. For individuals who need more than 60 units of insulin per day, a large capacity insulin pump eliminates the need for frequent cartridge changes, offering a more convenient solution.
Integration with Continuous Glucose Monitoring
Continuous glucose monitoring (CGM) is a technology for blood glucose monitoring that has been proven to decrease hypoglycemic and hyperglycemic episodes in individuals with diabetes. Some insulin pumps integrate directly with a CGM device and display the blood glucose readings on the pump screen in a format that is quick to access and easy to read. This technology allows you and your doctor to detect trends in your blood glucose levels.
If your doctor decides that CGM is an appropriate adjunct to your current diabetes management, insulin pumps with CGM integration eliminate the need for you to carry an additional device.
Ease of Use
Some insulin pumps offer touchscreen technology, which makes learning how to use the device is familiar for anyone who uses a tablet or smartphone. These pumps are also smaller and more discreet than other pumps, meaning that administering an insulin dose can be done without drawing too much attention, for those who prefer not to pull out pens and insulin vials in public.
Quality of Customer Service and Support
Customer service is an important consideration when comparing insulin pumps. You will likely use this device for years, since insurance companies only contribute financially to pump replacement roughly every four years. Look for a company with live service representatives available twenty-four hours a day, seven days a week for the peace of mind that if you need help it will be there.
Access to training and education, as well as continued support from the company, are big advantages. Even after you learn how to use your new device and become comfortable with it, knowing that you can always ask questions, that you have a reliable warranty, and have continuous access to educational materials is priceless.
How Do You Pick the Right Insulin Pump for You?
When comparing insulin pumps, it's important to know which features are most important to you. Talk to your doctor and your diabetes management team about which features are right for your specific diagnosis and blood glucose management needs. Your healthcare provider can also help you understand what insulin pump use entails, and how it can benefit you.
Sources:
http://insulinnation.com/treatment/the-pros-and-cons-of-insulin-pump-therapy/
http://www.diabetesforecast.org/2016/mar-apr/product-guide-insulin-pumps.html
http://care.diabetesjournals.org/content/34/4/795
Content may contain affiliate links. This means that, at no additional cost to you, we may earn a little somethin' somethin' when you use the link to make a purchase.
Learn more here.
Would you like Bloggy Moms to feature your brand?
Contact us here.