This post may contain affiliate links. Read our disclosure policy
here.
Deals are current as of date and time posted.
We were provided a Cube Tracker to facilitate this review. All opinions are our own.
To be completely upfront, I had hoped that this Cube Tracker would do more than what it is really designed to do. So it's completely my fault that I was a little disappointed – initially.
What is the Cube Tracker?
The Cube Tracker is a small Bluetooth tracker and easy-to-use-app that helps you find everyday items quickly. This means that it can help you to quickly, and easily locate misplaced keys, or phones – or any other everyday item that it can be attached to.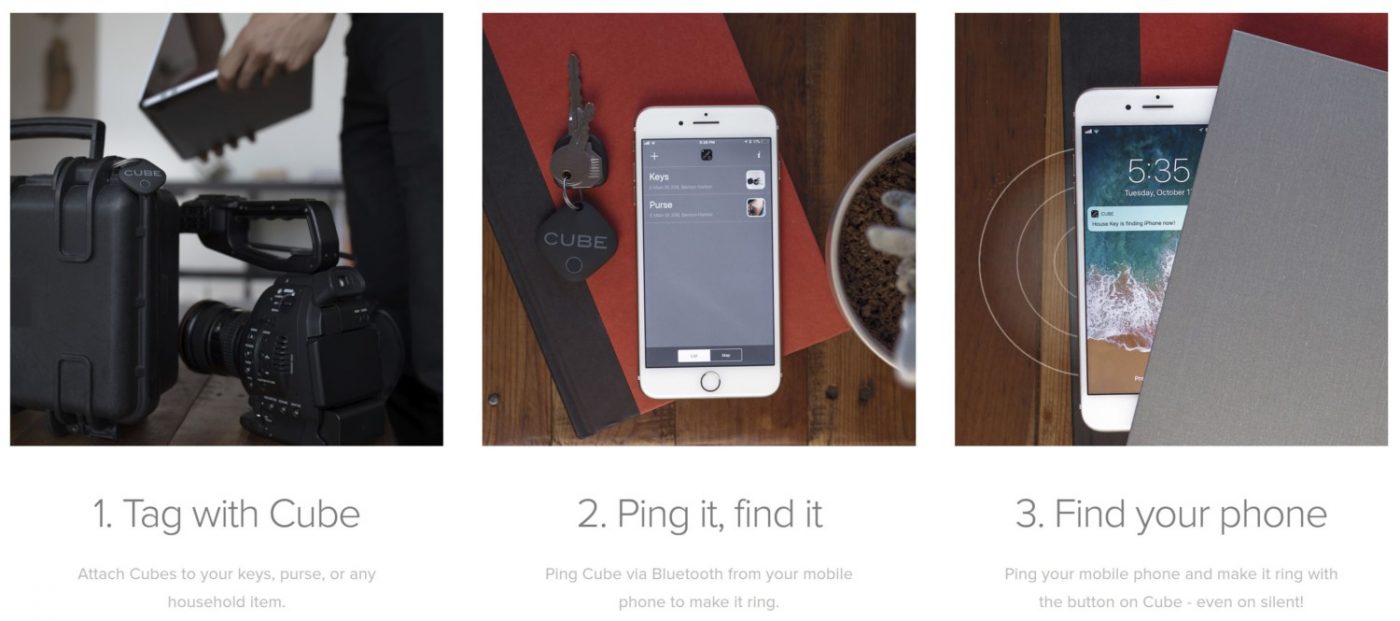 My hope was that I could attach it to a backpack or other bag that I would be using during travel – and locate it should it become lost or stolen. I wanted it to be able to be traceable for miles.
But that isn't what this particular device is designed to do. It helps to locate items within a smaller range. Say, when your phone slides down the cushions of the couch or when your keys are under the hand towel in the kitchen. Or, for me, when your keys are buried at the bottom of your giant purse. You could even opt to attach it to other items such as your pricey camera!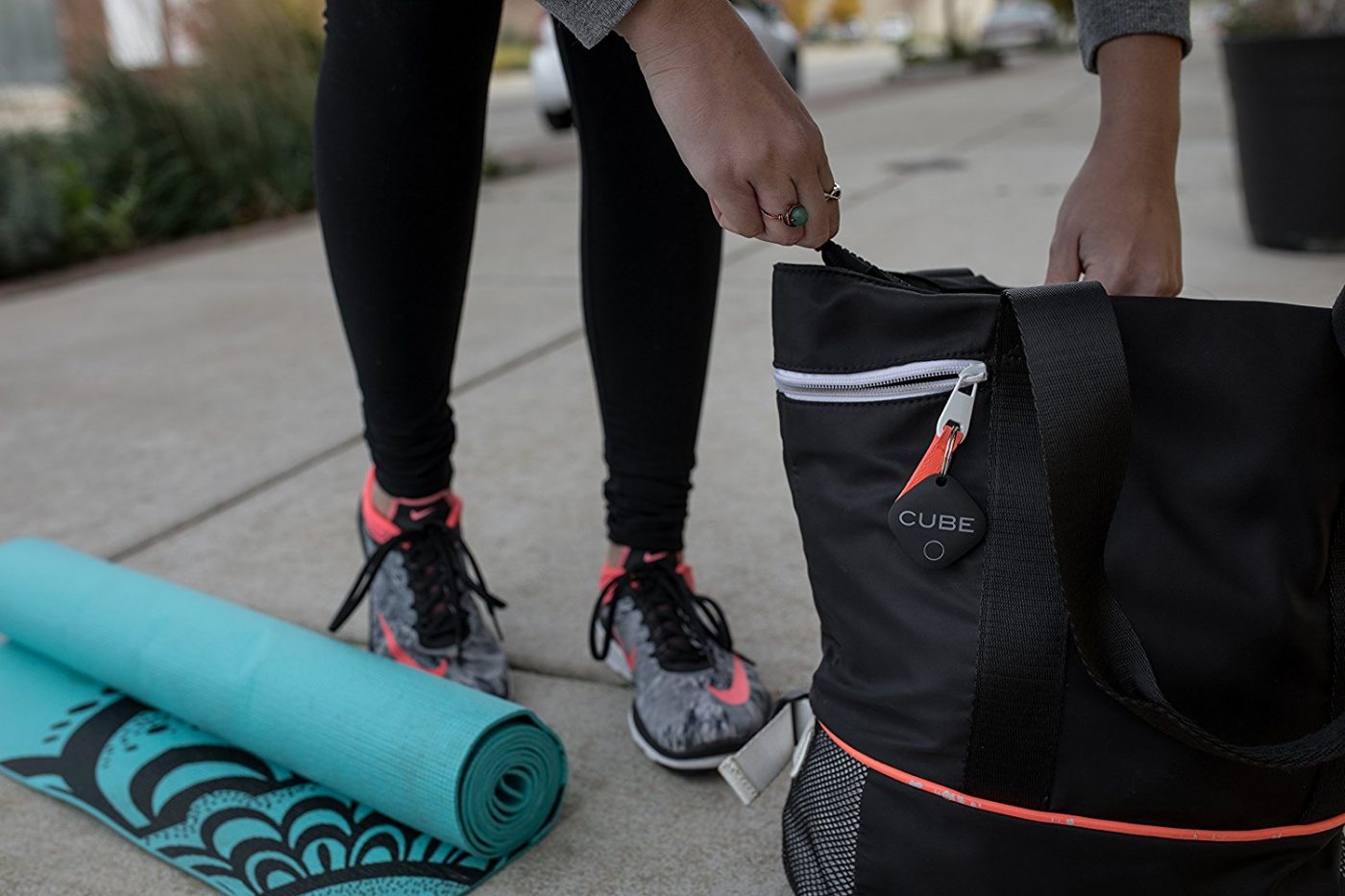 The only downside is that you'll need to be within a close distance to the item in order to find it when it becomes lost. Think a typical bluetooth range. HOWEVER, there's a fun community-type option that is built into the Cube Tracker. One of the most interesting features is the Crowd Find function. Mark a Cube as lost and every phone on the Cube network will be looking for your lost item and will send you a private message if your Cube is located.

Another fun and unexpected aspect is the selfie option. Select a CUBE from the list on your phone. Press the option to open up the camera, and then press the button on your CUBE to take a selfie.
One aspect that could be improved on is the strength of the material that is used for the CUBE. When trying to open the cube to exam the battery area – you'll need to use the included plastic key. It doesn't take a lot of pressure to open the CUBE, but even that little pressure will damage the key area. This made the CUBE a little rough and sharp in that area.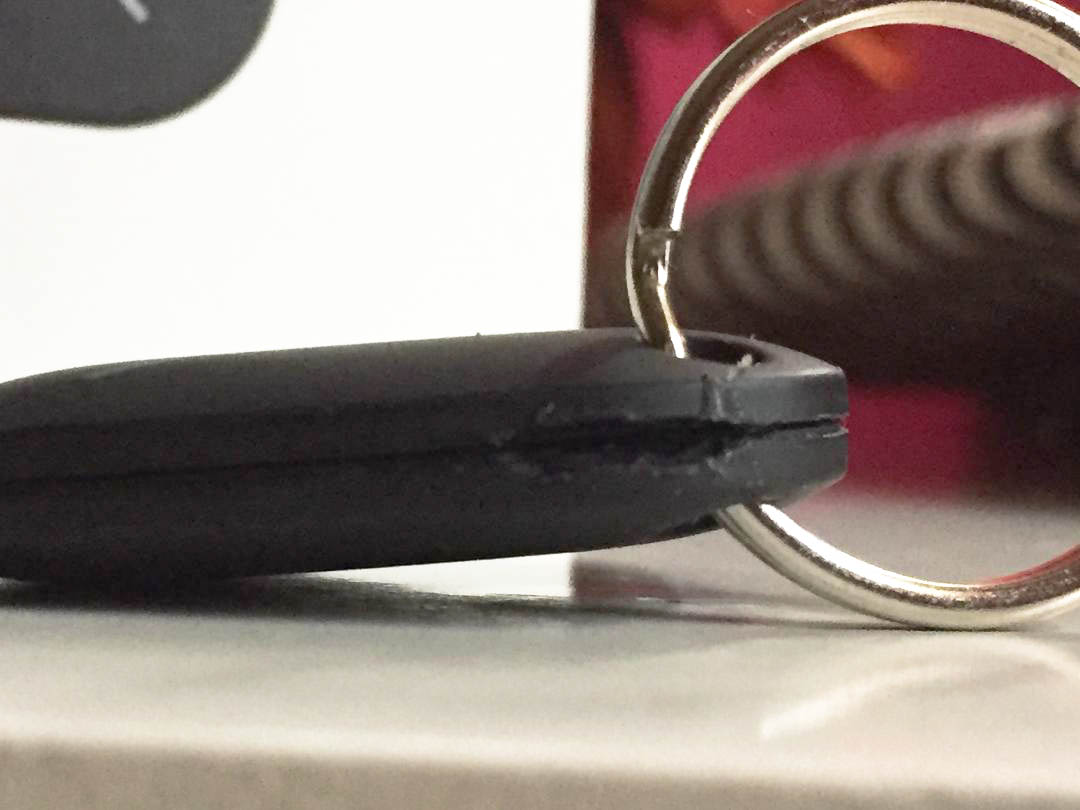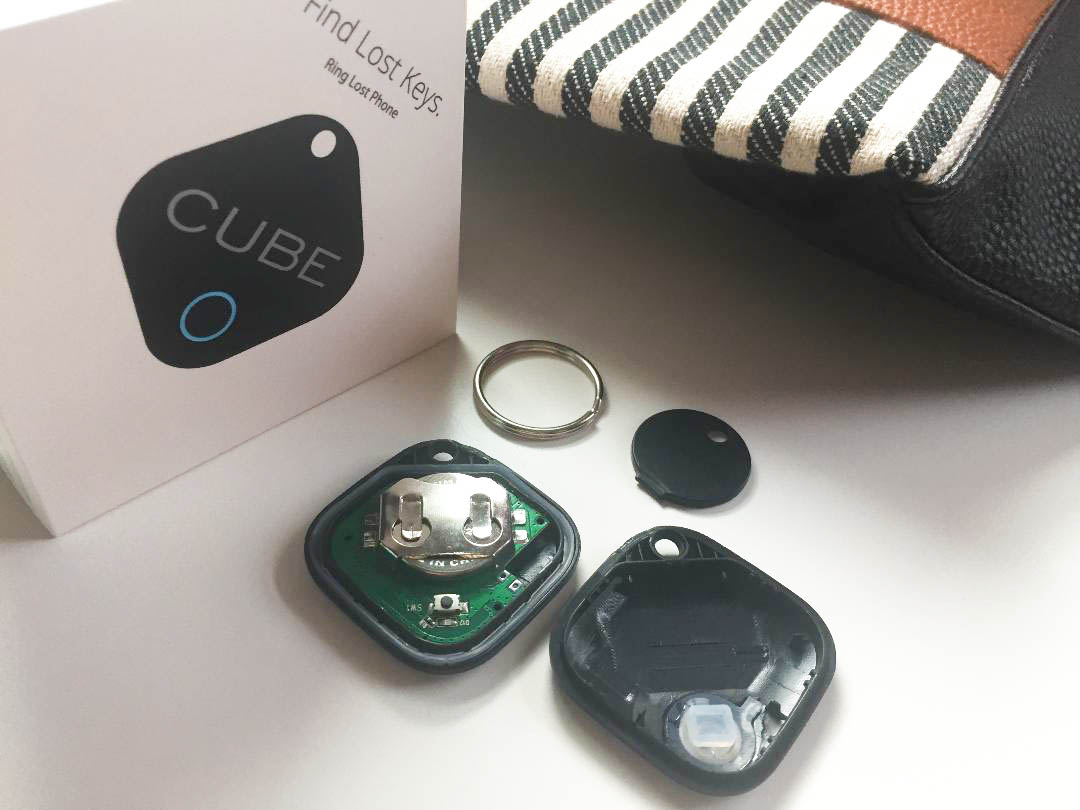 Overall, I've loved the idea behind it – because – if I'm not wanting to tote around a bag then my keys and my phone are the only two items I'll keep on me. And, one is bound to be laid down and separated from me while I'm visiting at someone's house or when I walk into mine and set items down instead of having had my purse to put them in.
I am, however, looking forward to the release of the Cube Tracker Pro which may have the capabilities that I was wanting in this one.
Content may contain affiliate links. This means that, at no additional cost to you, we may earn a little somethin' somethin' when you use the link to make a purchase.
Learn more here.
Would you like Bloggy Moms to feature your brand?
Contact us here.