This post may contain affiliate links. Read our disclosure policy
here.
Deals are current as of date and time posted.
I had thought that I would start this article off with a walk down memory lane – and remind you of how neat it was to be a kid and have something with your name on it. Do you remember buying pencils or keychains with your name? As a kid, I loved that.
But I'll be honest – as an adult – I still love it. I'm putting my name, our last name or initials all over the place! So in reality, who doesn't love it at any age?
It's still fun to find items in a store that has my name or my children's name on it – but I think it's even more fun and quite useful to put our name on whatever I want!
Sticker Kid sent over the cutest labels – and I got to do just that. They have so many sticker shapes, sizes, uses — they even have posters!
I spent the weekend labeling-up the kid's stuff and a few things of my own.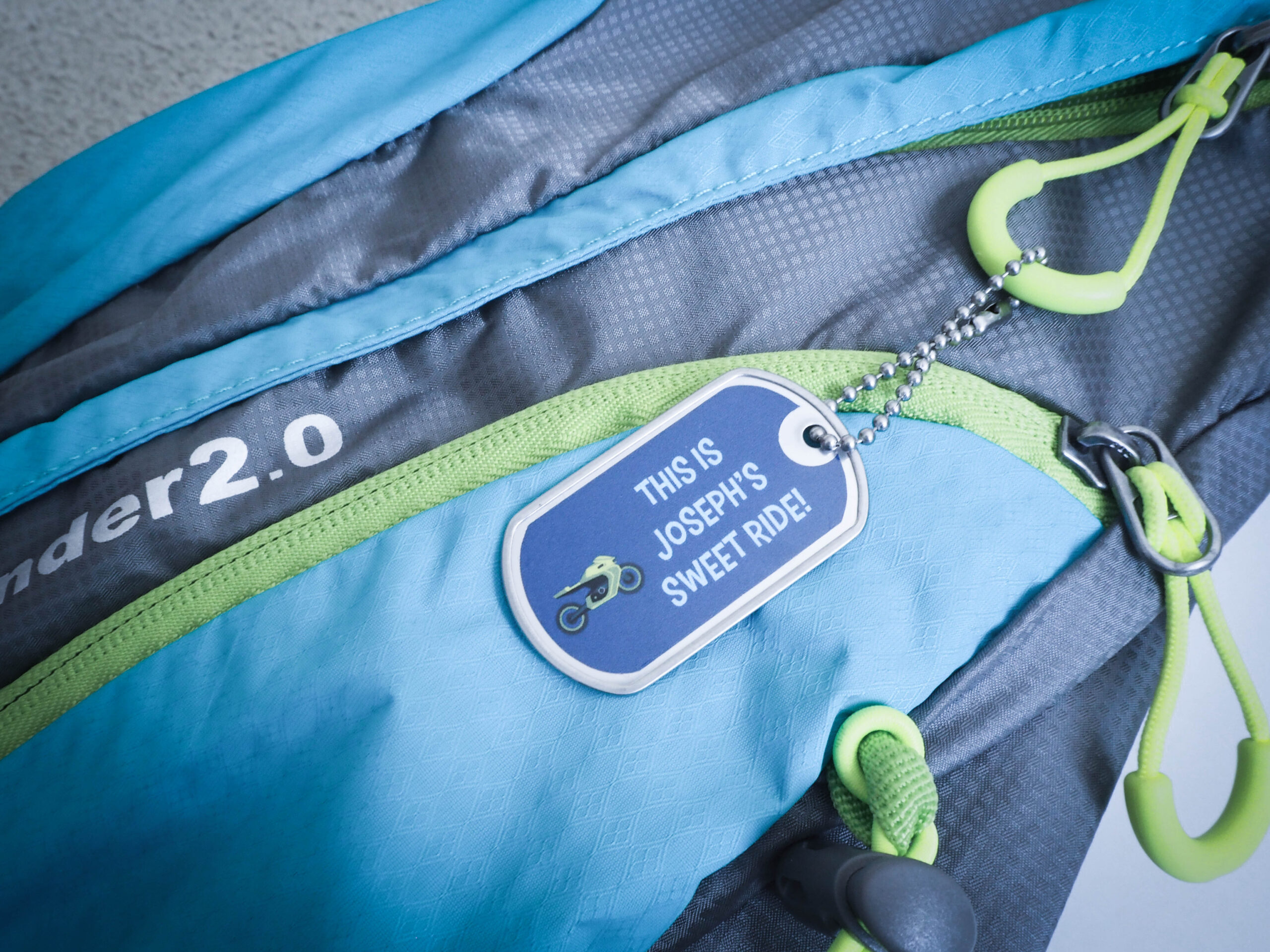 You know what I love the most about Sticker Kid labels – other than the fun, personalization factor? The fact that it helps the kiddos (and me) keep track of their items. There used to be a time when I knew exactly which pencil and eraser belonged to my child. I also knew exactly how many items I sent with them out of the house. But, my brain is a little more frazzled and I need a little help remembering what I've purchased and sent with them. So, Sticker Kid can help me keep all of that in order.
Is that the backpack I bought for you, Joey? Yep! It has your name tag on it. Savannah, did I really buy you that water bottle? Yep! It has our name label on it.
Please tell me that I'm not the only one with a perpetual case of "mom brain"?
I had been worried that the labels and tags would be easily removable to the point where they could just fall off and be lost. But they are securely on each item.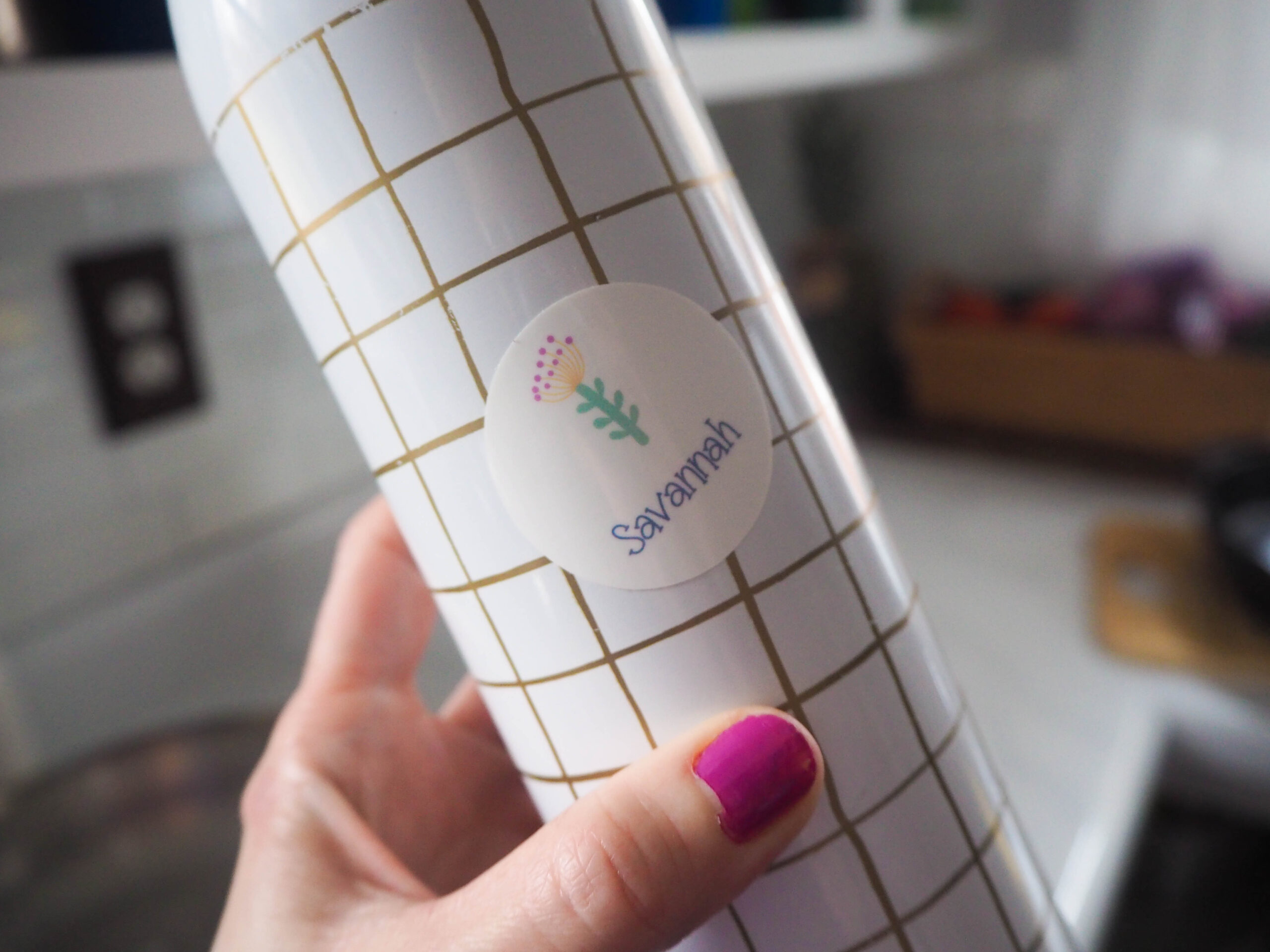 You may be tempted to solely use the labels on the typical items such as school supplies, and shoes. But I think they're going to work very well when the kids head to camp and go on day-adventures.
I plan to label items such as hair dryers, safety kids, flashlights, combs, leave-in conditioners, sunblock, pool toys, bite cream, and the list goes on. What else would you label?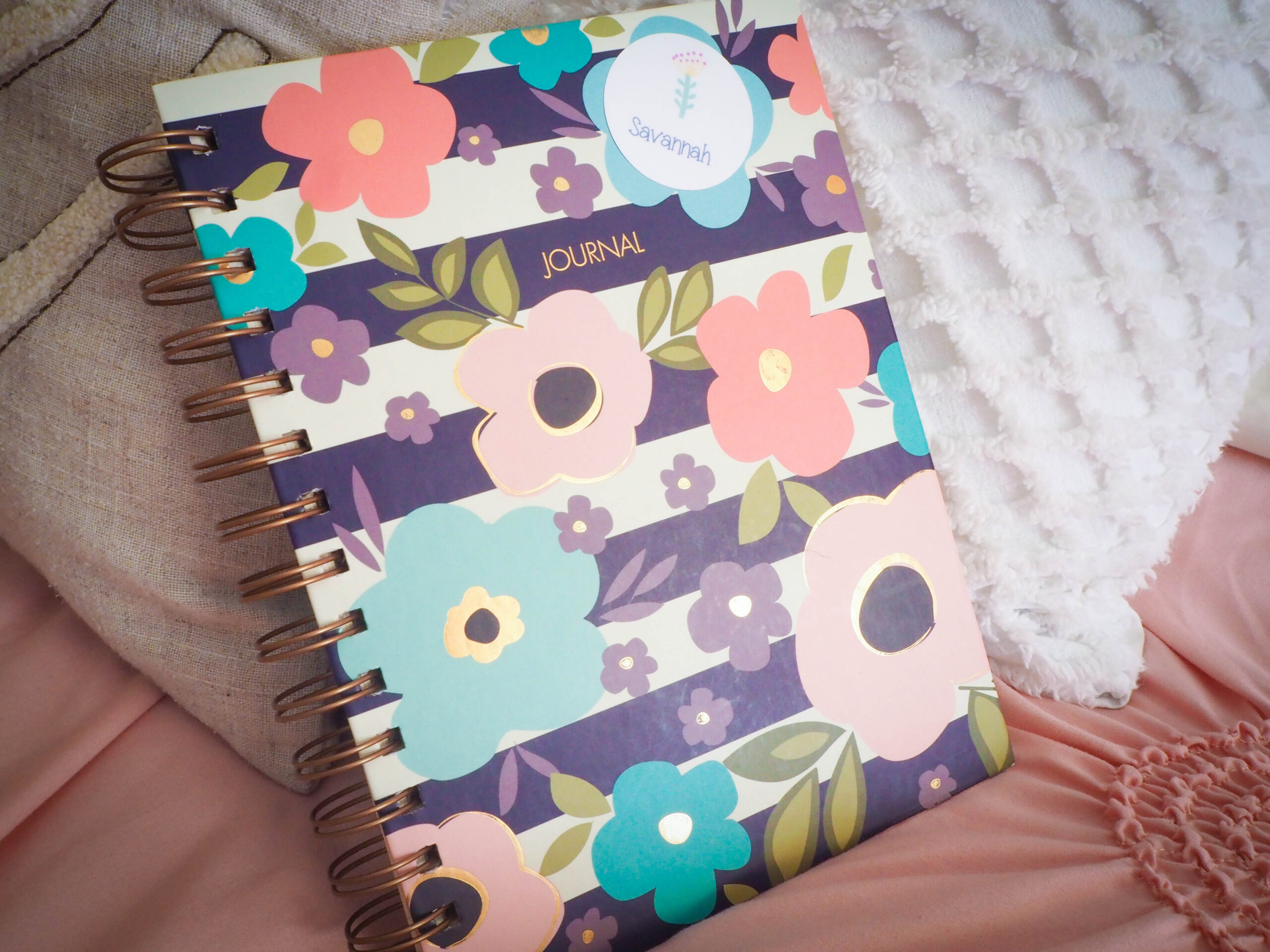 I was excited to see their collection of kitchen labels and home decor items. Having just revamped one of my brands, I wanted to pay homage to it. These kitchen labels were the perfect item to keep it close.
I plan to use these to organize not only spices, but my espresso, flours, sugars, and oats.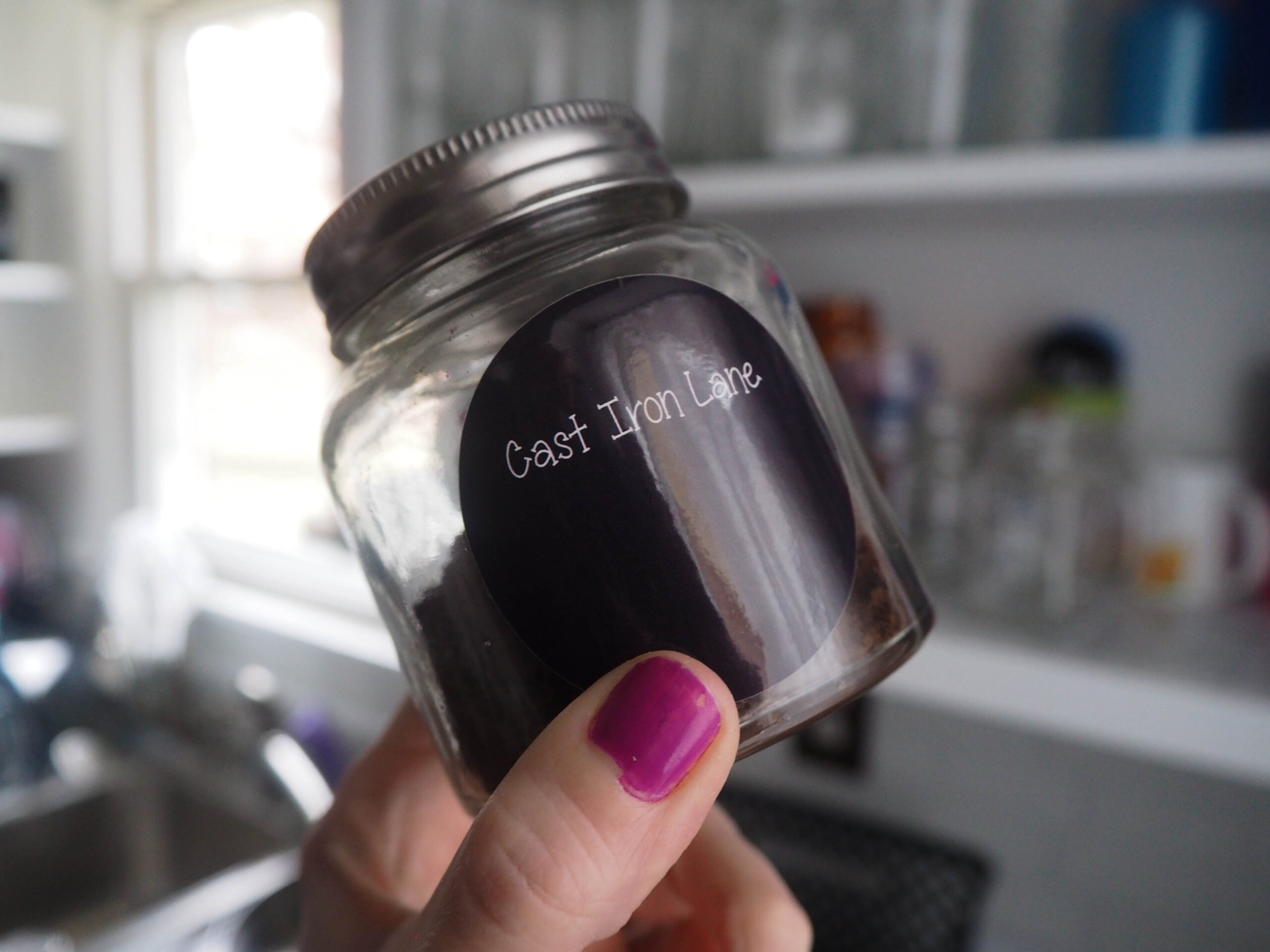 So, the poster is probably my most favorite item of all. Because I love putting our names everywhere! Right now, I'm attaching it to this old calendar board I thrifted last year.
I painted the frame white, added wood to the inner portion and covered it with chalk paint. This will hang in our kitchen – but I may rotate the poster throughout the house.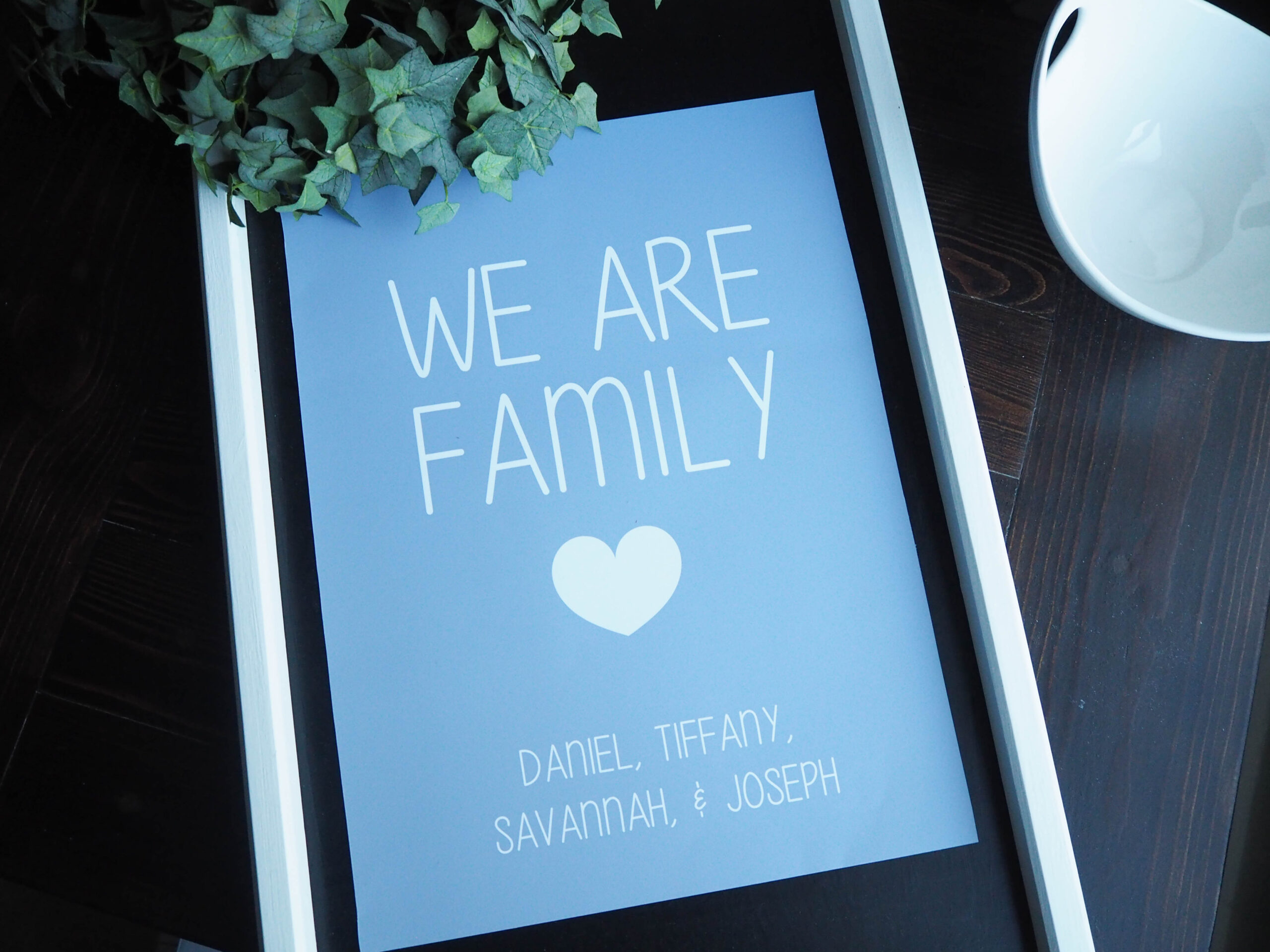 I'd love to hear what your ideas on labeling are! What should I label next? Which item are you going to order or which one should I order next?
I love being creative but I'd love your suggestions as well. What would you use these labels on?
Here's a list of some of their different label options:
Iron-on name labels for clothes
Medium labels
Mini labels
"Preschool Super Pack" of 154 labels
Kindergarten pack with 150 name labels – perfect for toddlers
"School Mega Pack" pack of 214 labels
Large labels
80 Peel and Stick Clothing Labels
Small name labels
Heart labels
Square Photo labels
Shoe labels
"Book Pack" labels
9 Right-left shoe labels
Content may contain affiliate links. This means that, at no additional cost to you, we may earn a little somethin' somethin' when you use the link to make a purchase.
Learn more here.
Would you like Bloggy Moms to feature your brand?
Contact us here.