This post may contain affiliate links. Read our disclosure policy
here.
Deals are current as of date and time posted.
A custom wood dining table is the heart of the family home, where you gather and sit, enjoy the presence of your family or the company of good friends, and share good food. Solid wood craftsmanship in the family dining table is a characteristic of generational heirlooms that you pass down because of their high quality and personal meaning.It's a piece of family history, a valuable source of memories, and a conversation piece.
Dining tables made from solid wood are especially resilient and if they are well cared-for and kept up, these pieces of fine furniture can last for several generations. There are typically three complete generations within a century: imagine being able to pass down a custom wood dining table to your great-grandchildren.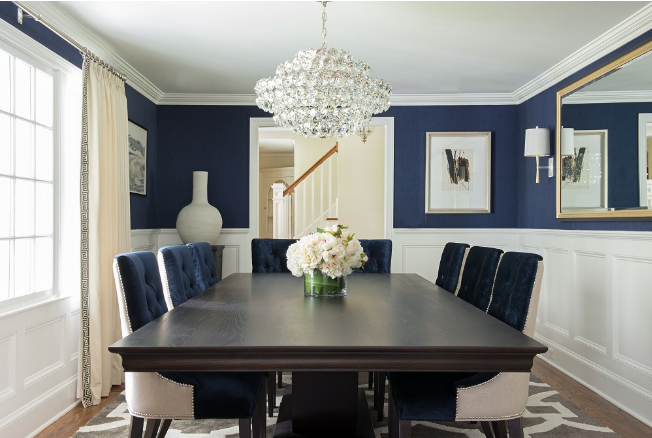 If you own a table that has been passed down through the generations and it has not received such careful attention, you can restore it to its original grandeur without sacrificing its rich and colourful history. Solid wood ensures the table may endure nicks, dents, and other features of a long life; to restore an heirloom while preserving its integrity, consult with a maker of handcrafted furniture in Toronto like Woodcraft, which refinishes furniture the old-fashioned way. If your family associates certain nicks or dents with a particular story, you can even request that it be preserved throughout the refinishing process as they understand how a family may associate marks with certain key events from the past.
The past is, indeed, a romantic and deeply rich source of meaning, a fact that makes companies which produce solid wood pieces of furniture put care and craftsmanship into their work. A dining table is something that should be made to last a hundred years and solid wood is always recommended to achieve that end. Operating since 1974, Woodcraft possesses over 40 years of experience with solid wood heirlooms and custom made furniture and they can help you answer some important questions when you're having the centerpiece of your dining room made.
The first of these questions is the type of wood you should choose: maple and oak can have a wide variety of shades and finishes, which can be matched with many light pieces of furniture already in your home. Pine has a light shade that can match easily with lighter colors, whereas cherry gains a deep red quality that darkens over time, and if you choose not to stain the piece, it will develop a unique richness that it is difficult to replicate artificially.
The next is delivery; Woodcraft custom dining tables are guaranteed and insured with white glove delivery, including placement and assembly in your home. That's the standard you should expect from any custom furniture maker, as it will guarantee that this valuable piece of furniture arrives in perfect condition, undamaged by moving, in Toronto, Canada, or internationally. Settle for nothing less than a durable heirloom you can pass along to your children in the future.
Content may contain affiliate links. This means that, at no additional cost to you, we may earn a little somethin' somethin' when you use the link to make a purchase.
Learn more here.
Would you like Bloggy Moms to feature your brand?
Contact us here.