This post may contain affiliate links. Read our disclosure policy
here.
Deals are current as of date and time posted.
Meet Ashley Drewes of Closet of Free Samples – our Featured Influencer this week!
Tell Us Your Blogging Story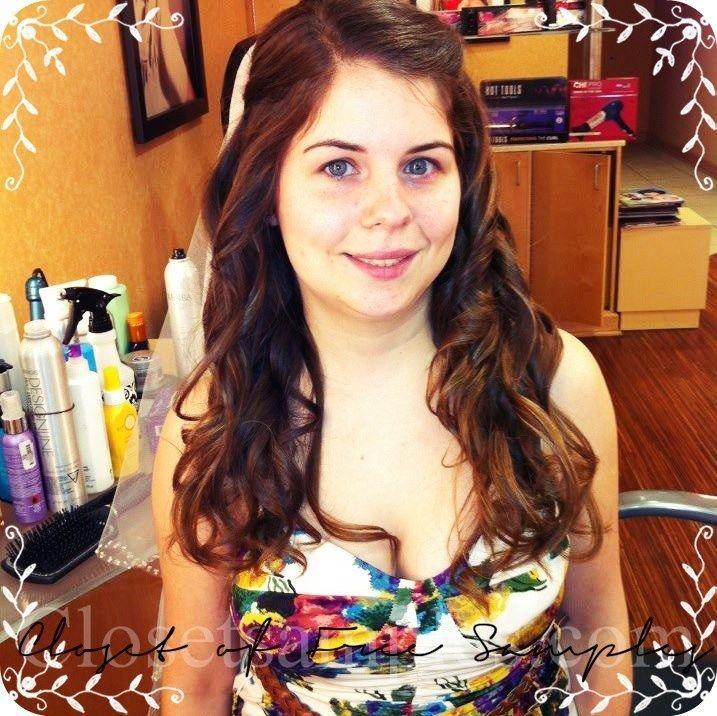 As far as my website goes, I have always had a love for freebies, scoring awesome deals, giving my opinion about products, and the computer – which is how I got to this point of having a website. I was learning the computer since Kindergarten and kept on with it as I got older. What started out as a little hobby for me to keep track of freebies I personally signed up for (for whatever odd reason) became something I enjoyed doing regularly thus my adventure began sharing more than freebies, but awesome deal finds!
For my back story, Back in high school, I was always fascinated with getting free stuff and didn't think it was really possible to truly get anything for free. Of course, I soon discovered companies online (back in the day of dial-up and slow internet connections – Windows 95) was offering free samples of their products. I was excited to get a free sticker at the very least!
This inspired me to begin my own blog to share the freebies I have found… kind of just something to do since I was bored. I wanted a way to keep up with the freebie offers I was signing up for simply as a hobby – so I made a blog posting each thing I signed up for hoping to keep track of what I received, how many freebies I had gotten, etc. I started to keep up regularly and found myself fixing up my blog (now a website) and going from there slowly gaining more readers – something I wasn't even trying to do when I started.
I would spend hours trying to make it look "just right" and much more dedication than necessary if it was indeed a site just for me. Then I discovered other sites were doing product reviews. I began looking into that and began getting reviews & giveaways to add to the mix. I have been posting and sharing them ever since! Growing from only freebies to sharing deals and product reviews as well.
Social Links
Why I Blog
I blog because I not only enjoy it for myself, but I enjoy being able to share my finds and money-saving offers to others. I enjoy knowing my site possibly helps other families. I know the struggle of needing to get things but on a budget, so I try to keep that in mind when sharing offers – is it an amount on something I would pay for? If so, then it's worth sharing! The same goes for the reviews I share. If I enjoy a product, why not share it with everyone?
Tell Us About Yourself
My name is Ashley and I am the writer and owner of Closet of Free Samples. I am a stay at home wife to a wonderful husband named Eric and the proud mother of Sophia and Jace. I was born & raised in New Orleans, LA and as the saying goes Laissez Les Bon Temps Rouler (or Let the good times roll)!
I'm a huge animal lover and particularly have a special place in my heart for cats. I enjoy volunteering with a local animal rescue, called Spaymart, in my spare time and also help run their Facebook page on a regular basis. Eventually, that volunteering led to me being owned by 11 cats. In total, we have 11 cats, 1 dog, 1 turtle, and 1 rabbit. Quite the variety, but all are special in their own way. While they are a handful and keep me busy, they are spoiled rotten and wouldn't change a thing… except that they would pick up their own mess. LOL!
Your Favorite Blog Article Or Social Post: DIY Essential Oil Cleaner.
Would you like to be considered for a feature? Apply Here.
You must have a Bloggy Moms profile to be featured.
Content may contain affiliate links. This means that, at no additional cost to you, we may earn a little somethin' somethin' when you use the link to make a purchase.
Learn more here.
Would you like Bloggy Moms to feature your brand?
Contact us here.