This post may contain affiliate links. Read our disclosure policy
here.
Deals are current as of date and time posted.
There is a national heatwave hitting the U.S. and humans aren't the only ones suffering through these high temperatures. The NYC based vegan, all-natural and cruelty-free canine product company Houndstone has compiled a list of ways to help your pup stay safe and cool as record heat rolls through the country.
Neda Torabi – Founder and CEO of Houndstone shares the below tips:
>>Avoid Walking at Peak Temperature Hours:
Try to take long walks with your pup during the early morning and late evening hours and throughout the day ensure you are walking on grass to avoid hot pavement on their paws.
Related: Houndstone is a Mom Fave!
>>Give Cold Baths:
Cool your dog down with a cold bath or rinse through the hose. Be sure to use safe products while washing like Houndstone's signature canine shampoo that is made from organic ingredients.
>>Lookout for Signs of Heat Exhaustion:
Monitor your pup for signs of heat exhaustion like excessive panting or difficulty breathing and when in doubt, call your local vet.
>>Ensure your Dog has Enough Water:
Continually fill their bowls with water – The only place dogs have sweat glands is on the pads of their feet, so they regulate their body heat by panting, resting, and drinking water.
These tips can help your dog avoid life-threatening heat conditions and ultimately stay safe.
Check out Houndstone featured on Mom Fave.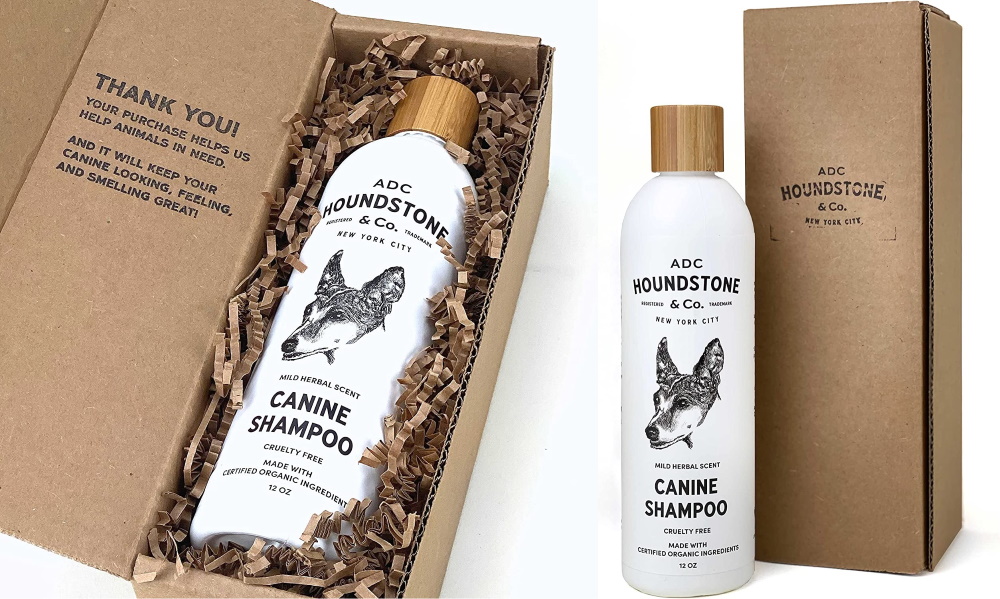 Photo by Anthony Duran on Unsplash
Content may contain affiliate links. This means that, at no additional cost to you, we may earn a little somethin' somethin' when you use the link to make a purchase.
Learn more here.
Would you like Bloggy Moms to feature your brand?
Contact us here.