This post may contain affiliate links. Read our disclosure policy
here.
Deals are current as of date and time posted.
You probably already know how important it is to protect your skin from the sun while you're at the beach. Your hair needs some extra help too, because both the sun and the salt water can wreak havoc on your healthy strands. Salt pulls water out of your hair, so spending too much time swimming in the ocean saps essential moisture from your tresses. The sun can bleach and dry your hair as well.
Using regular shampoo and conditioner isn't always enough to replenish that moisture, especially if you've spent all summer on the shore. If you've spent your time by the pool, chlorine causes similar dehydrating effects. Give your hair some extra TLC to keep it healthy after a summer at the beach.
Use a Deep Conditioner
Hair isn't capable of replenishing moisture lost to sun and salt water, so you have to restore the moisture with the right products. A leave-in conditioner, deep conditioner, or hair mask will add moisture to your dry strands.
Try Moroccan oil, which you apply in the shower after you shampoo. Leave it in and style your hair as usual. Substitute the Moroccan oil for coconut oil. You can also apply a mask for a deep conditioner before you take a shower, then wash away the mask with a gentle shampoo.
Trim Off the Dead Ends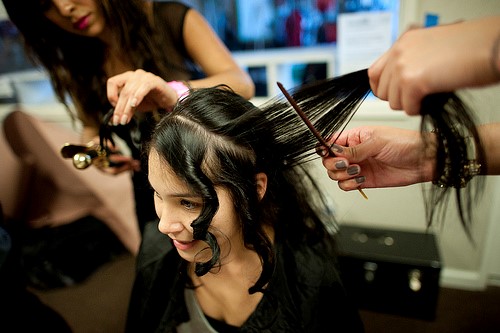 Image via Flickr by bobbi vie
When your hair dries out, the ends split and break. Once the ends start breaking, it creates a cycle of uneven split ends that will continue to display damage. Go to your favorite salon for a trim. Explain that you specifically want to remove the beach damage from your hair. Once the damaged ends are cut off, your hair will look and feel much healthier. Plus, it'll seem to grow faster because your ends won't be breaking off all the time. You can also try PRP injection MD for hair if you find hairloss.
Nix Heat for a While
If ever there was a time to discover your perfect wash-and-wear hairstyle, now is that time. Don't add damage to your already dried-out hair by blow-drying, straightening, or curling it every day (or even every other day).
If you must use heat, style your hair with it once a week, and use dry shampoo to keep it fresh between washes. Otherwise, experiment with products and styles that don't need heat. Check out Amway's blog for great hair care and styling tips so you can learn how to reduce damage while achieving the on-trend looks you desire. An example is wearing a sock bun to bed as a popular way to create loose, beautiful curls without using a curling iron.
Make a DIY Hair Mask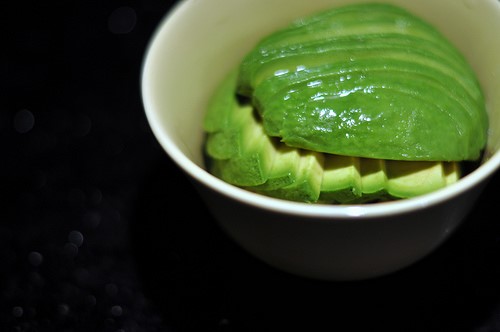 Image via Flickr by cyclonebill
You don't need to spend extra money on hair products; a DIY hair mask will infuse your hair with moisture and vitamins, and all it takes is ingredients you already have in the kitchen. Huffington Post recommends creating a mask out of two eggs, some olive oil, half of an avocado, and water. Leave it in for 10 minutes before showering. DIY Natural covers lots of DIY mask options that will treat dry and damaged hair. Yogurt, avocado, egg, and oil are popular ingredients to include in your hair mask.
Take Vitamins
Replace the nutrients that the sun and salt water have stripped from your hair and scalp by taking vitamins. Masks and leave-in conditioners treat the hair that's already grown out. Vitamins help the scalp, the follicles, and the hair that's growing now.
Biotin is one of the most popular hair and nail vitamins. It provides extra strength and lustrous shine. Vitamin C, vitamin D, and niacin are other substances that encourage healthy hair growth. Take them as supplements, which you can find at your favorite natural foods shop, or add specific foods to your diet. Fruits are great sources of vitamin C, eggs have lots of biotin, and tuna provides niacin.
After a summer at the beach, focus on restoring the moisture in your hair and on preventing future damage. Be kind to your hair, treat it with the right products or homemade masks, and go easy on the heat for a while. Don't spend fall with a head full of split ends!
Content may contain affiliate links. This means that, at no additional cost to you, we may earn a little somethin' somethin' when you use the link to make a purchase.
Learn more here.
Would you like Bloggy Moms to feature your brand?
Contact us here.