This post may contain affiliate links. Read our disclosure policy
here.
Deals are current as of date and time posted.
Are you concerned your teenage driver might be speeding or going to places that are off-limits? If your teen is ignoring you, spending too much time on their cell phone, or generally acting suspicious, they might be doing something they are not supposed to be doing. This is the reason so many parents who are concerned about their teens are using GPS tracking devices to secretly track everywhere their teenagers go. Now, let's take a closer look into vehicle tracking technology and find out what teen GPS tracker is considered best!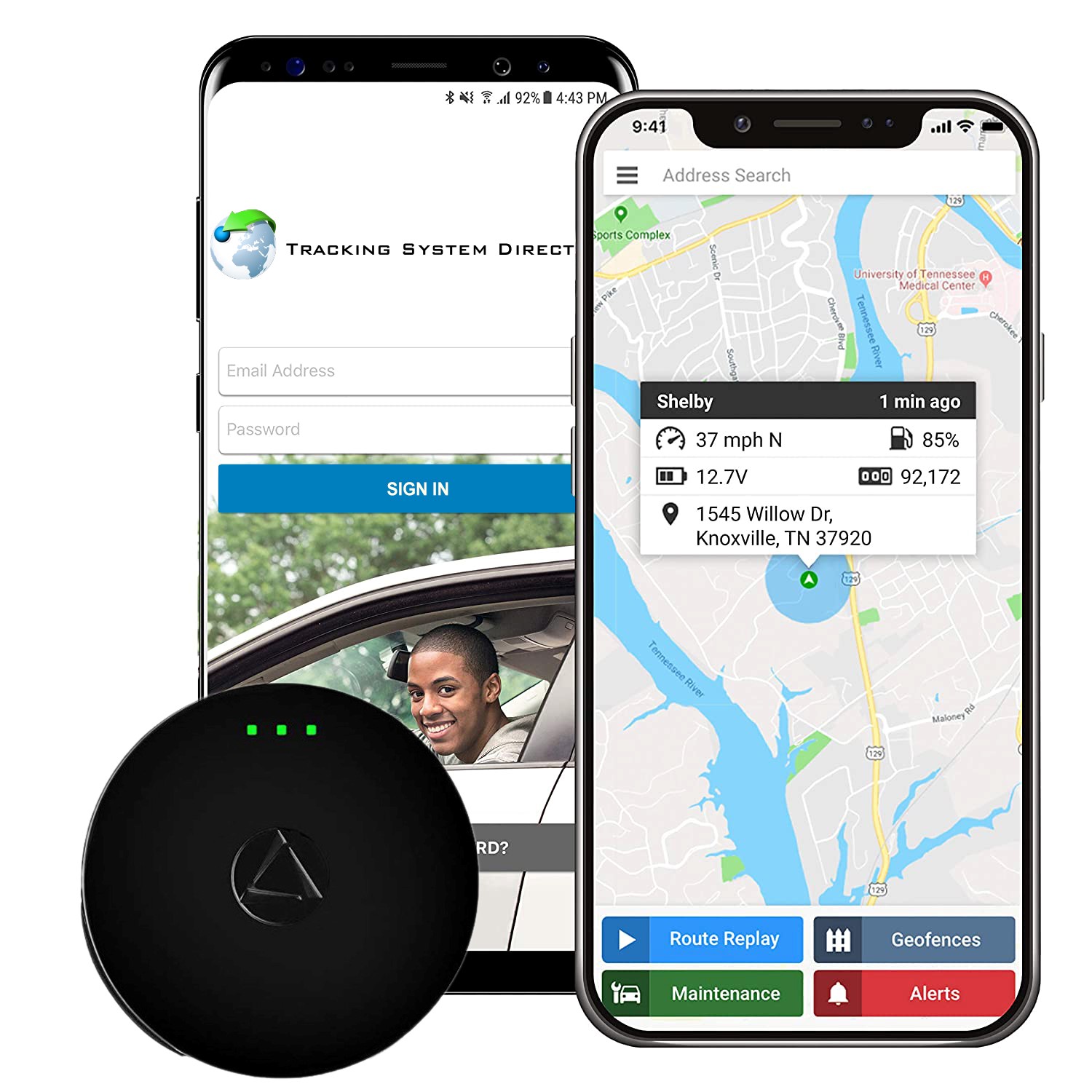 • Hidden GPS Records How Fast Your Teen Drives
• Get Complete Location History
• Find Out The Truth
SpaceHawk: Best Hidden GPS For Parents Of Teen Drivers
SpaceHawk is the first GPS vehicle tracker engineered to boost child safety by giving parents the ability to know the exact location of their kids 24/7. Place the GPS locator inside or under your teen's car and utilize the GPS technology to locate them from your mobile device whenever you feel concerned. Unlike Tracki, MotoSafety, or Vyncs hidden GPS trackers, SpaceHawk real time GPS users will receive high-speed alerts, lifetime access to historical data, and free technical support for the life of the car tracker. There is no easier way to secretly track a car without them knowing!
Three Simple Steps To Secretly Tracking Your Teen Driver's Car
1. Equip a hidden GPS tracking device inside or outside of your teen's automobile
2. Access the location of your car from a mobile device or computer
3. Review GPS data from the tracker on your car to make sure the teen is driving safely
GPS trackers allow any parent to be their own private investigator while at the same time giving teens the freedom they need to explore the world. Although some critics might take the position that tracking systems might be a tactic employed by helicopter parents, the truth is motor vehicle accidents are the number cause of accidental death among teens. The reason involves a complex set of factors that include distracted driving from cell phone use, inexperience behind the wheel, and a tendency teenagers have to engage in risk-taking behaviors such as speeding. Clearly, some teens are more responsible than others and the tough decision on whether or not to use a car GPS tracker to enhance teen safety is something each parent needs to make individually based on their particular situation and teen's personality.
Can You Track Someone's Car Without Them Knowing?
The short answer is yes you can secretly track any vehicle you own or that your teenager drives and have legal protection to do so — as long as the teen is under 18 years of age and or not an emancipated minor The best part is vehicle tracking devices can be tucked inside a car's glove box, beneath the passenger seat, or attached underneath the automobile, making it impossible for teen drivers to locate any GPS device! In fact, most real-time GPS trackers are now waterproof, wireless, and engineered with magnet mounts so they can be hidden from any teen making a visual interior inspection.
TLDR
Parents can legally use location trackers to find out everywhere their teen drivers are going to make sure they are driving safely. The car GPS tracking process can be accomplished in 3 easy steps.
Photo by Matheus Ferrero on Unsplash
Content may contain affiliate links. This means that, at no additional cost to you, we may earn a little somethin' somethin' when you use the link to make a purchase.
Learn more here.
Would you like Bloggy Moms to feature your brand?
Contact us here.