This post may contain affiliate links. Read our disclosure policy
here.
Deals are current as of date and time posted.
We took our second trip to Paris last fall for my daughter's 16th birthday.
We also had gone to Paris for her 14th birthday.
We went to Greece for her 15th!
October is a great time to travel. We homeschool, so we don't have to worry about schedules and we can take advantage of deals and lesser crowds. We can coincide our trips with our studies.
She's such a lucky girl.
I bought the Rick Steves' Paris this time and it was great!
We got to stay a little longer this time and saw most of what we didn't have time to see before. Which was super nice and almost leisurely.
But there are still reasons I want to go back! I still want to see the Rodin Museum and Carnavalet was closed. I would love to sit in the café at the Shakespeare and Company bookstore. I want to browse at the Clignancourt Flea Market. I want to see Paris in springtime.
The kids love practicing their French! We've never felt the attitude that others complain of in Paris. People are super friendly and helpful if you try a little and know the etiquette.
Day 1: Marais
We took the train from Kaiserslautern to Paris, then the Metro to our apartment. We bought week passes for the Metro for everyone.
We checked in to our apartment in the 3rd Arrondissement, at the edge of the Marais. It was really nice and had a rather large kitchen and a bathtub! There's a sweet little bakery right across the street. It was quiet but close to everything!
We started out with Rick Steves' Marais Walk – Bastille to Pompidou.
We ate an amazing lunch at La Place Royal in Place du Vosges. They had the best Caesar salad I've ever had. The staff were amazing.
The kids played in the park in Place du Vosges for a while.
Then, we continued our Marais Walk to Hôtel de Sully which has a gorgeous courtyard.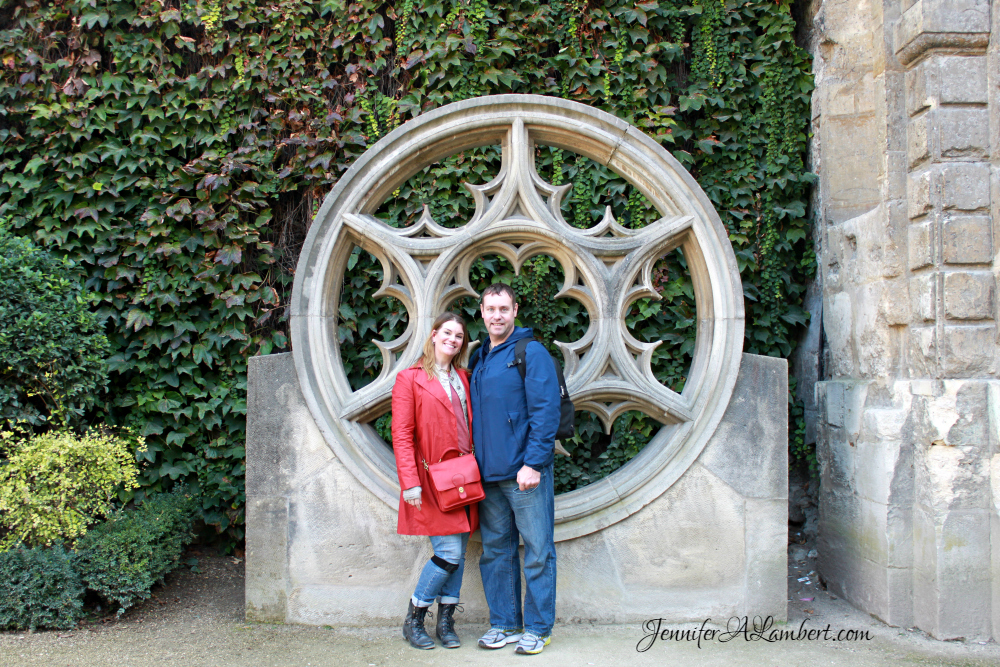 We got Amorino gelato by Pompidou Center.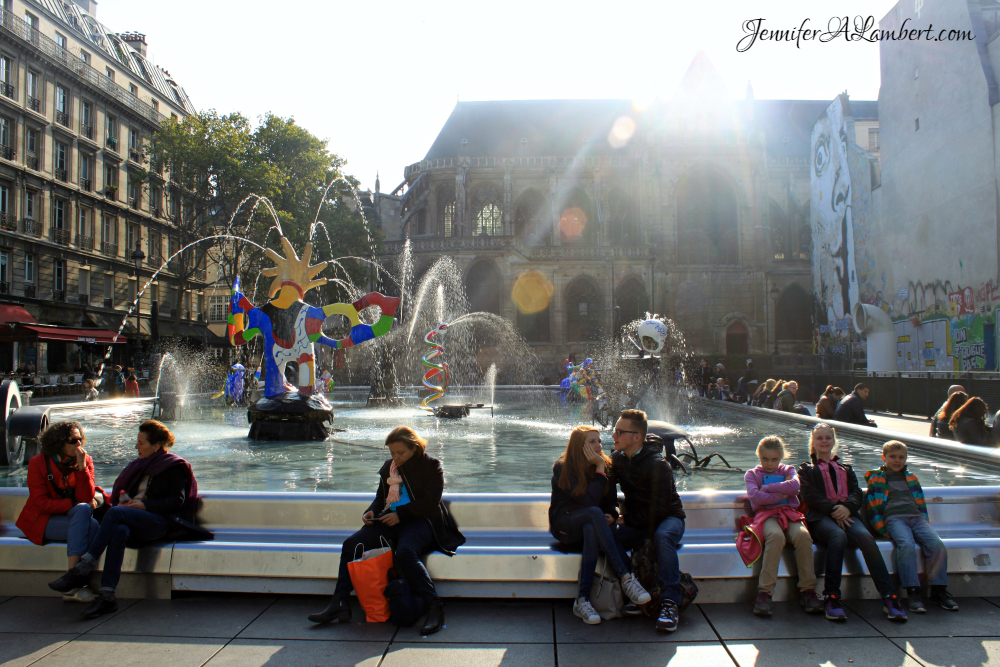 We stopped by the G20 grocery to get some pizza for the kids for dinner.
Aaron and I went to A&M for dinner and got this lovely salmon risotto and rosé wine.
Day 2: The Louvre
We did the Louvre.
Surprisingly, I wasn't that keen on going to the Louvre, but I'm so glad we did! I was overwhelmed by the size and worried we'd get all cranky before even seeing half of it. The kids were troopers! I wasn't.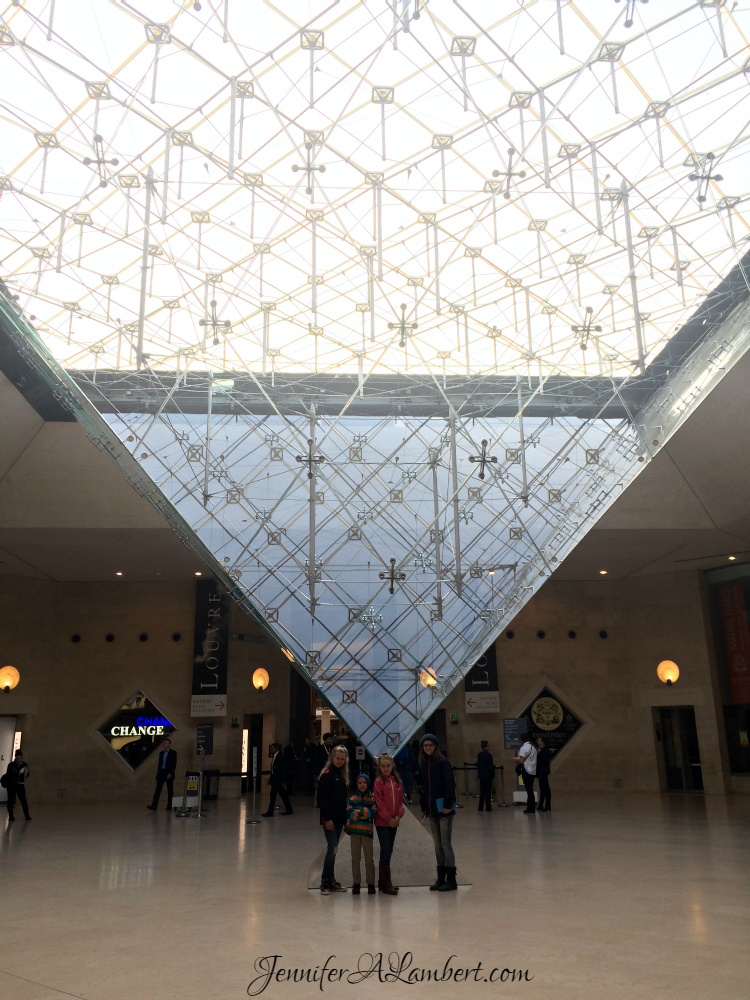 We bought tickets online and used the Mall entrance. No lines, super easy.
We got there right when they opened. We bought an app with maps and guides. There are also pretty good brochures at the entrance.
We all but ran to see the Mona Lisa first. There are signs and arrows, so you can't miss her!
I was so excited to see Sleeping Hermaphrodite by Bernini.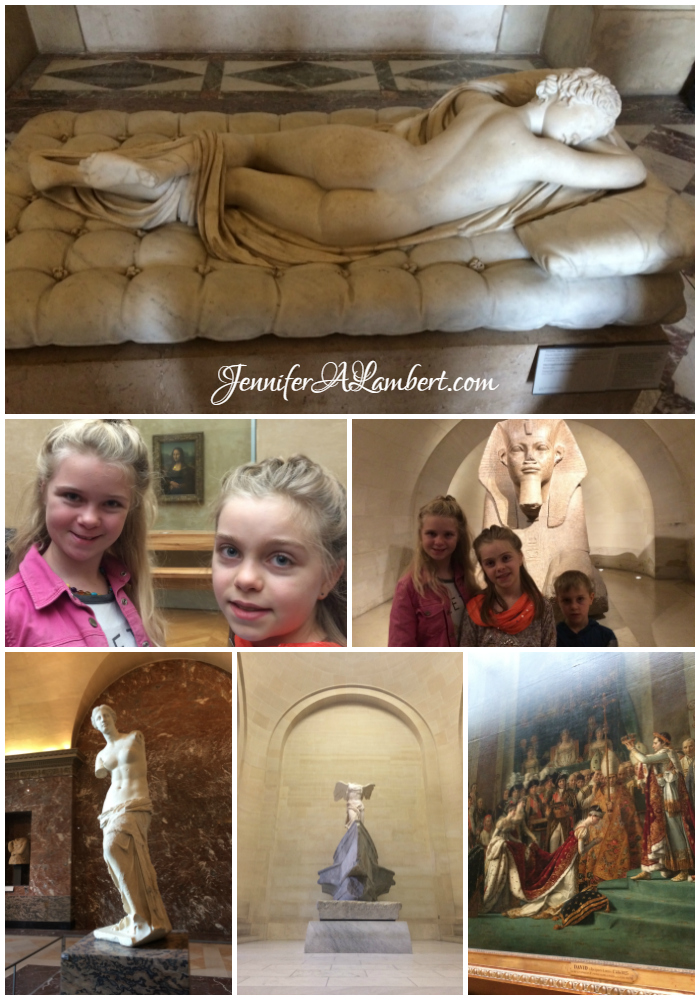 The kids loved The Louvre. They especially loved the Egyptian wing. I was the one who got hungry and tired and wanted to leave. There was only one wing we didn't see: The Richelieu Wing – Northern Europe Paintings. And some of the Spanish art wasn't open, but we viewed it through fences. So, I think we did great!
We had lunch at a touristy Provençal restaurant down an alley. It was simple and fine and there were actually lots of locals who showed up as we were finishing up.
We went to Les Halles for Liz to go to Sephora and the kids to go the Lego store. We got drinks at a fun little café.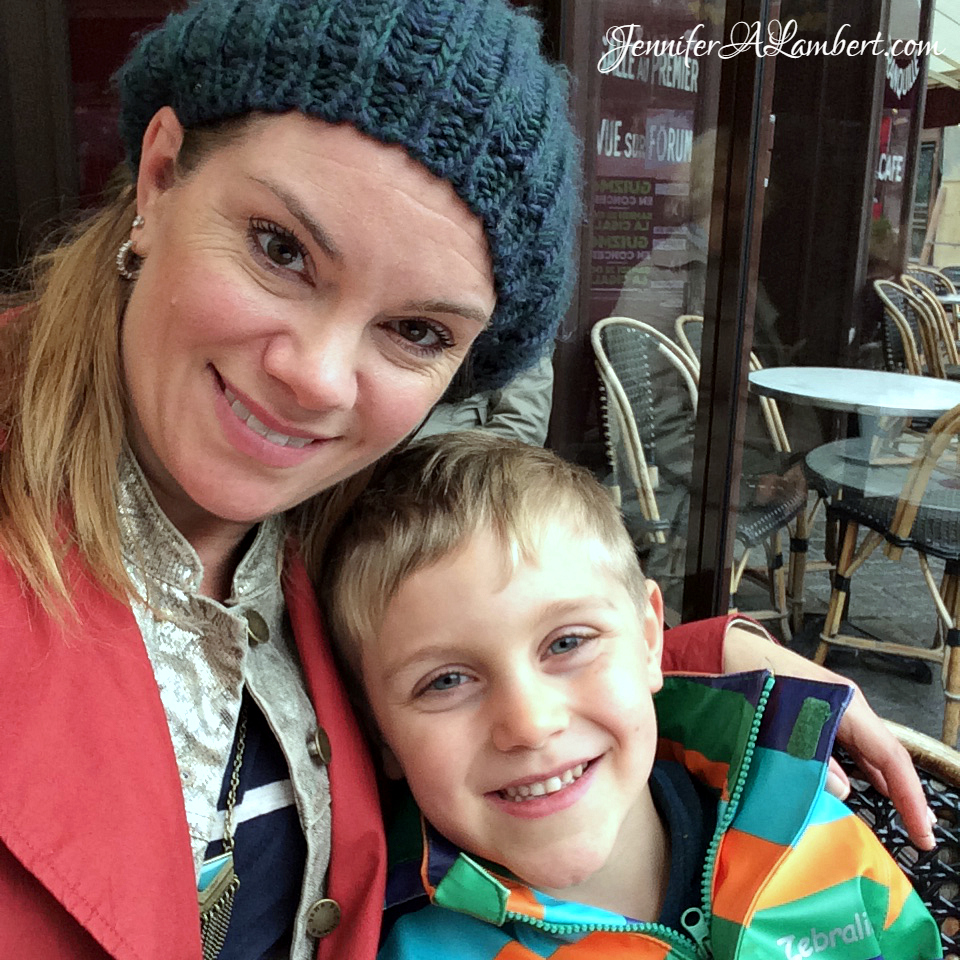 Aaron and I had dinner at Madame Tartine beside the Stravinsky Fountain. It was windy and starting to drizzle, so we had to rush our mixte charcuterie et camembert chaud.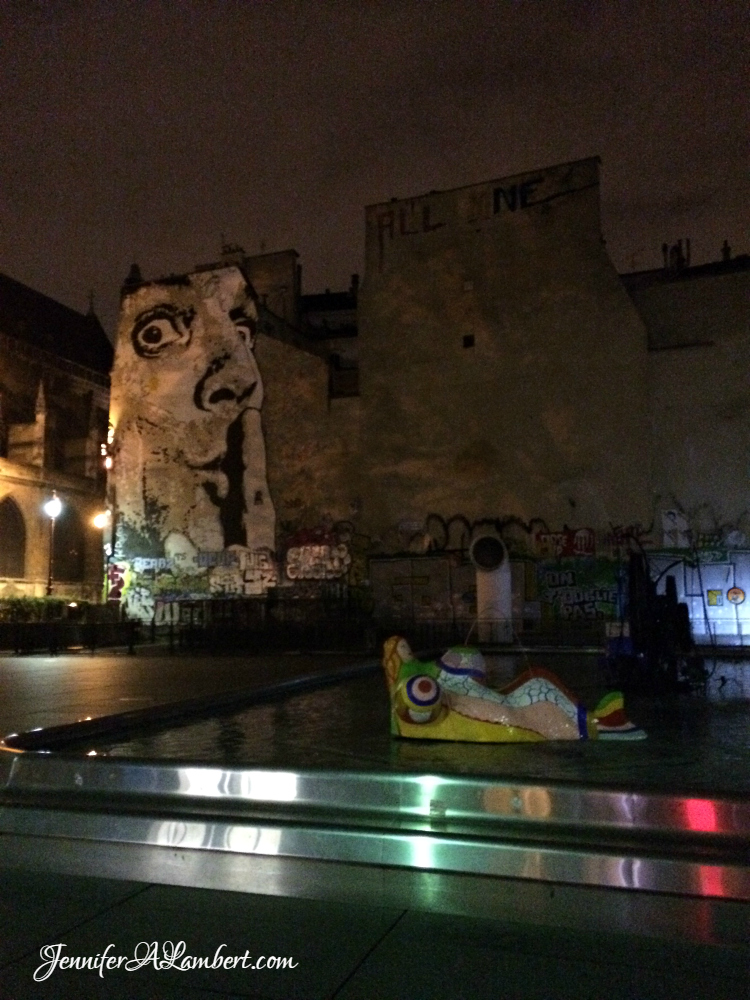 Day 3: Montmartre
We took the Metro to Montmartre.
The stop is right down the hill from Sacré-Cœur Basilica.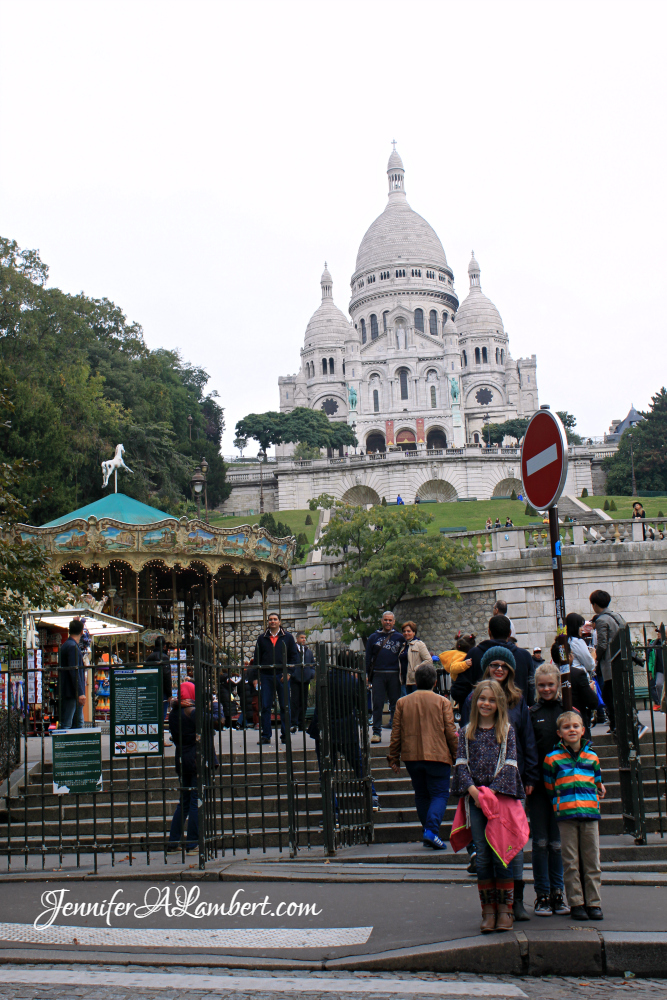 Sacré-Cœur was lovely.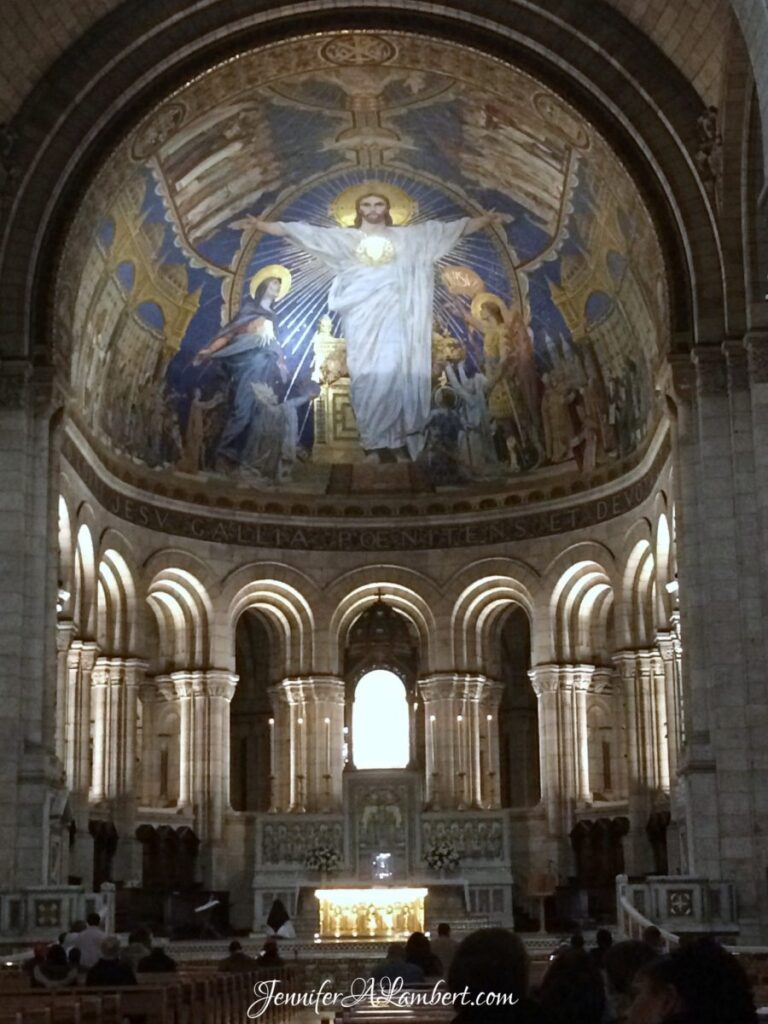 We rubbed Peter's foot for blessings.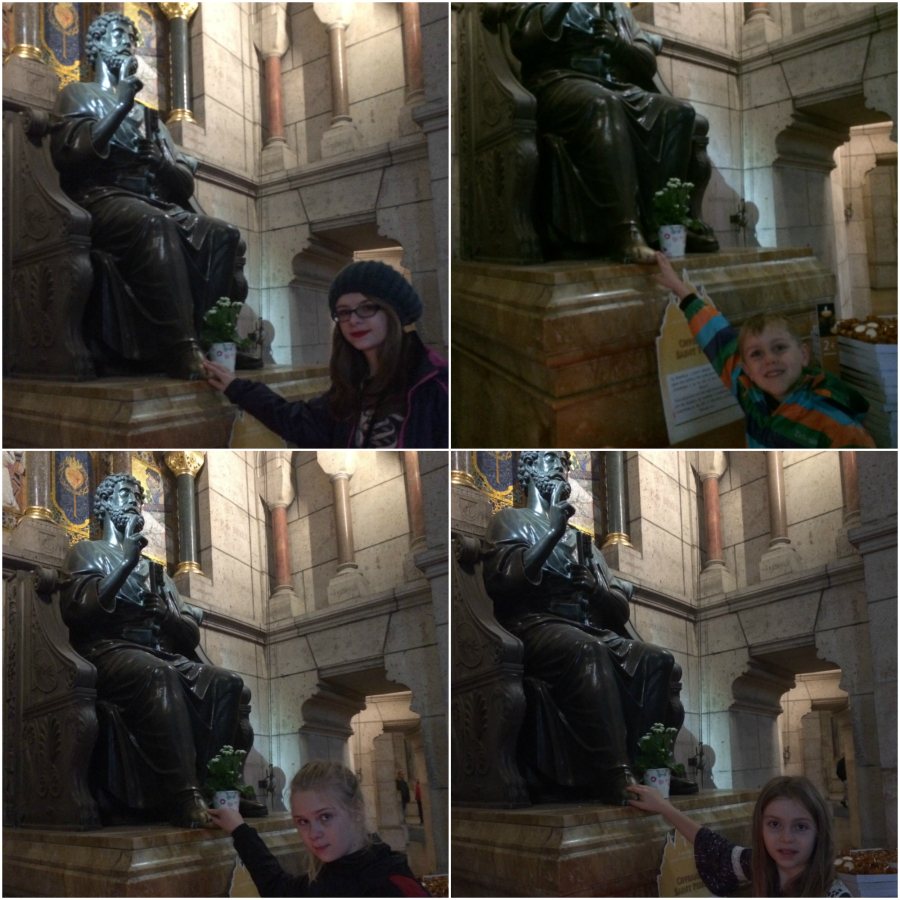 We had a nice quiet lunch at Chez Plumeau.
Delicious salmon pasta.
Gorgeous rose wine. At sixteen years old, Liz can have a sip now!
Enormous hot cocoa.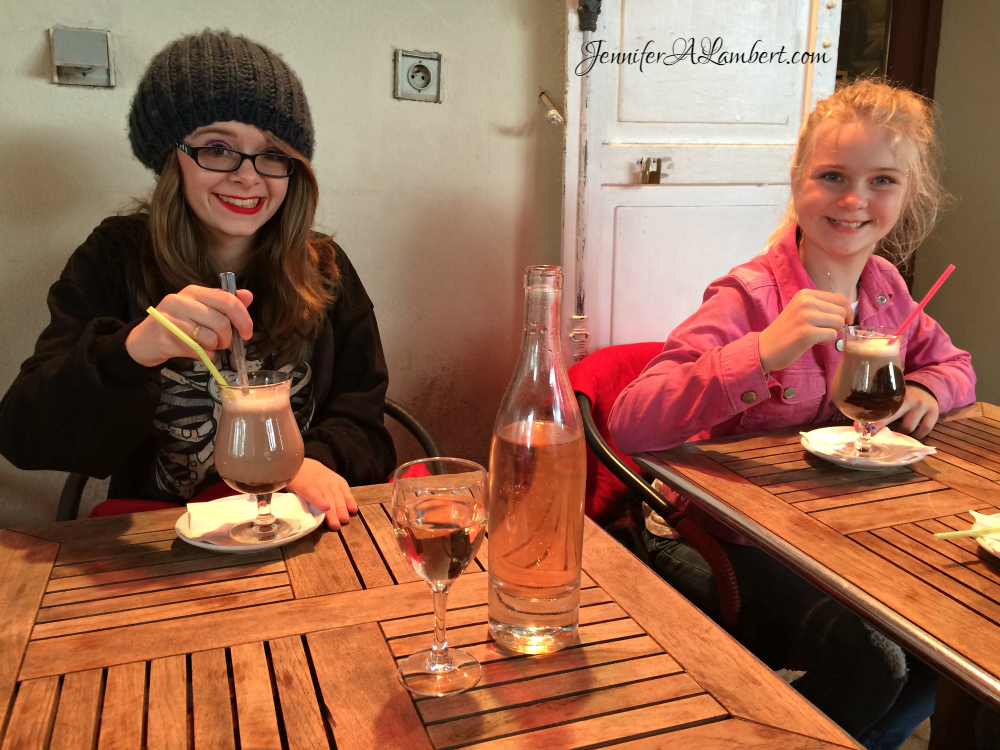 We walked Montmartre. It's in Rick Steves Paris.
We got to see many famous landmarks, like Picasso's studio and the houses where Vincent van Gogh and Toulouse-Lautrec lived.
Moulin de la Galette is in a famous Renoir painting.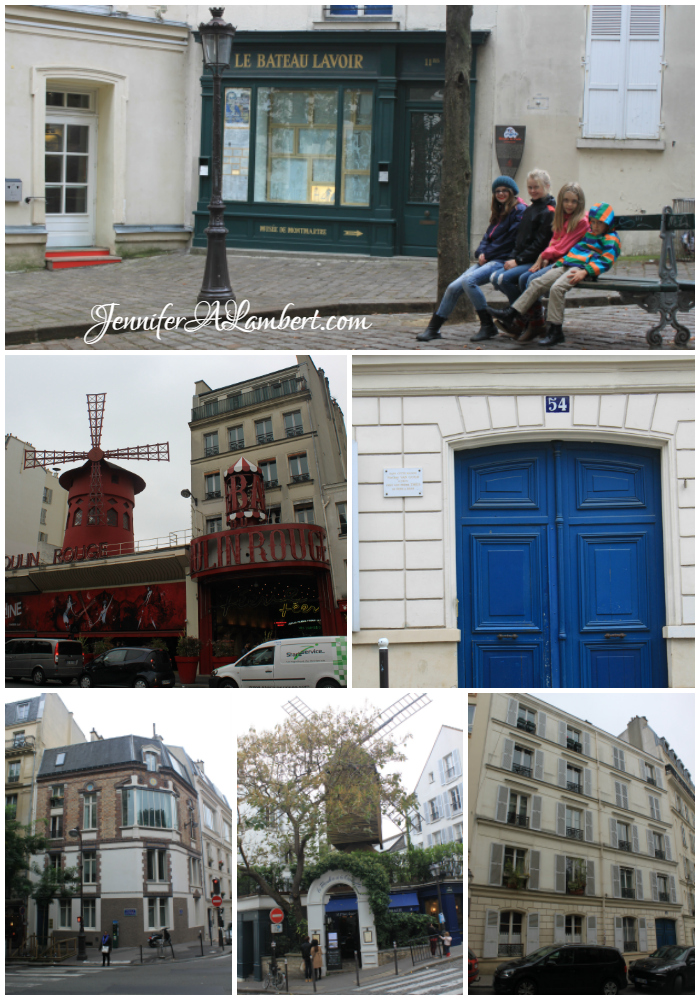 And also scenes from the movie Amélie.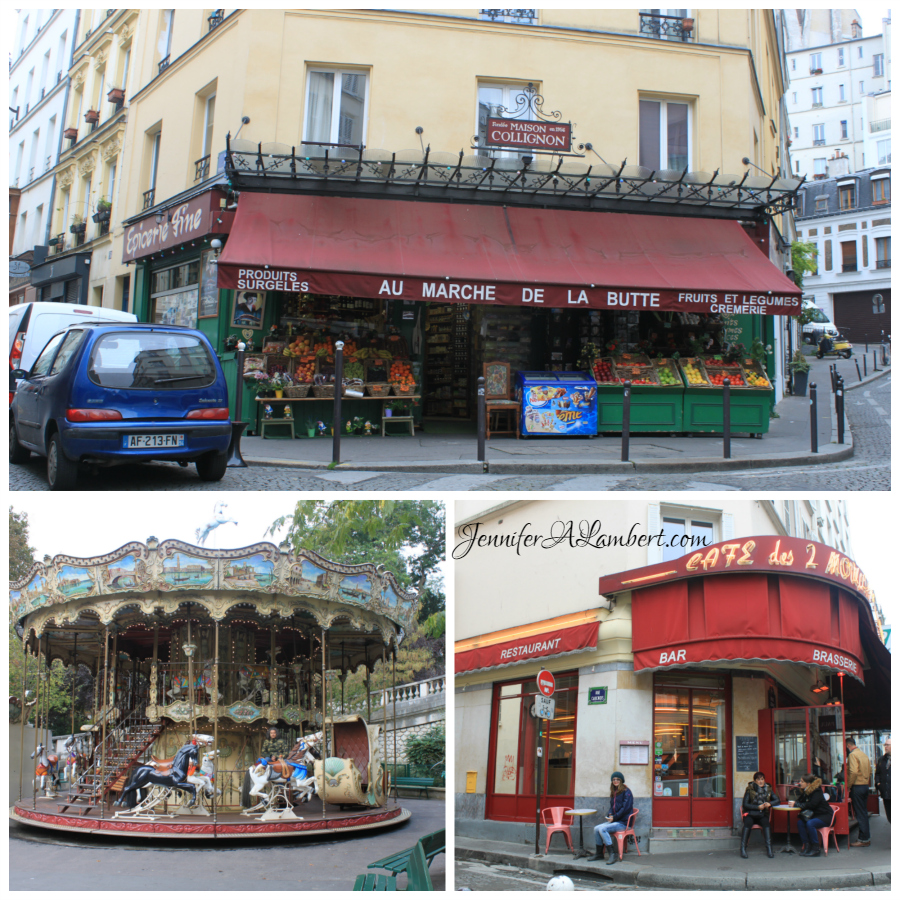 The Rue Cler and Pig Alley walks intersect here too. They're boring for us though.
We got a snack of macarons at a bakery. And of course, a baguette. We stopped for drinks farther on at a corner café and ate our macarons. I'm a little obsessed with the Kir Royal Pêche cocktail – champagne with peach liqueur.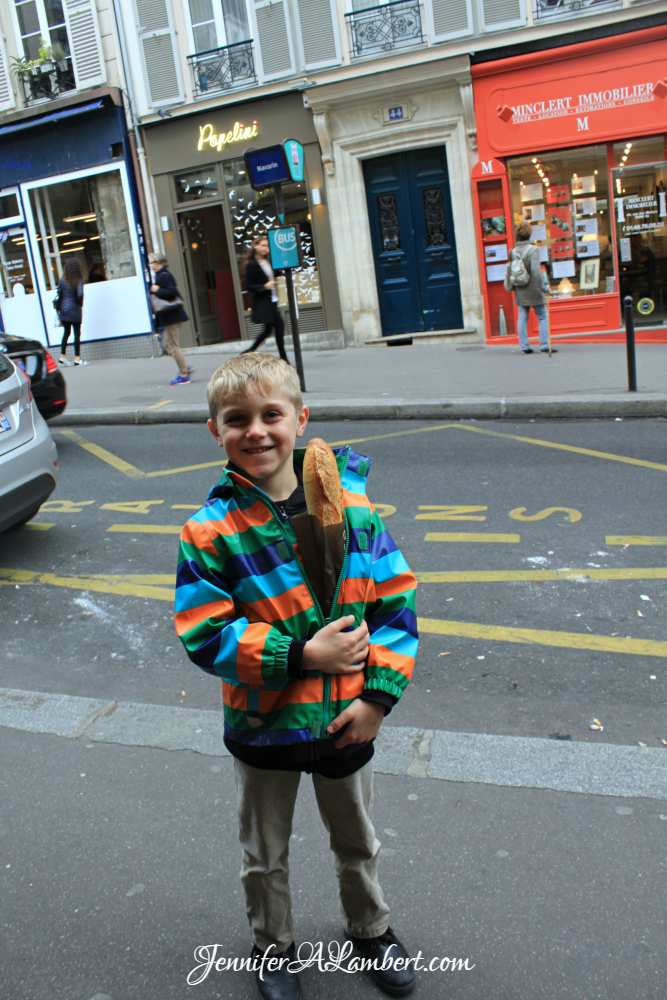 We walked the Rue des Martyrs and saw Le Cimetière du Père-Lachaise.
I finally got to see Jim Morrison's grave.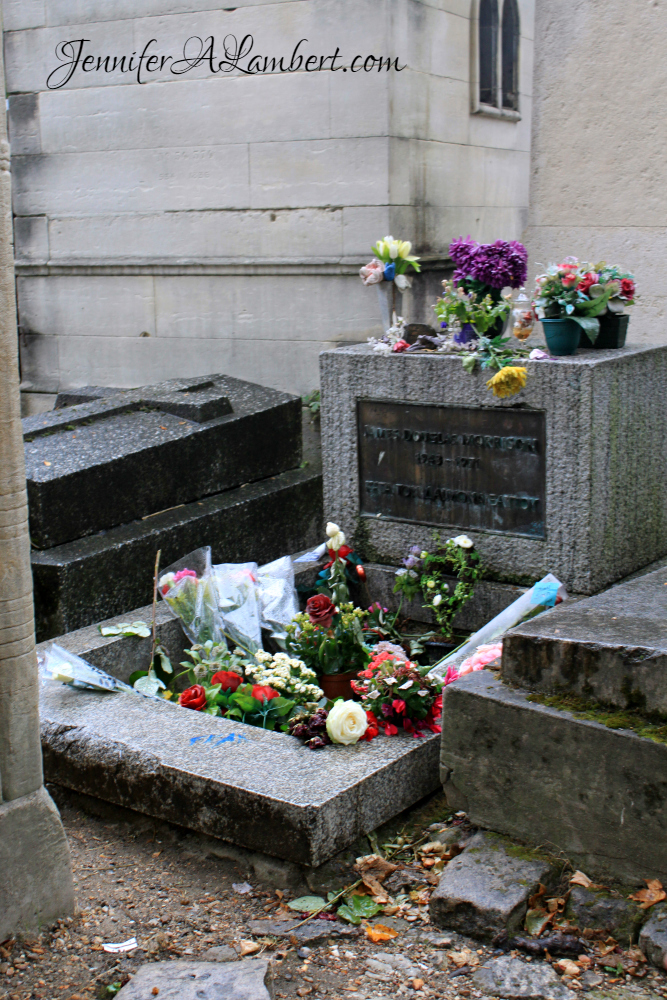 We all had dinner at La Salle à Manger. We had a lovely memory of it the first time we came to Paris and Liz decided she wanted her birthday dinner there. They were out of almost everything, but we got steak and salad with an amazing Bordeaux wine.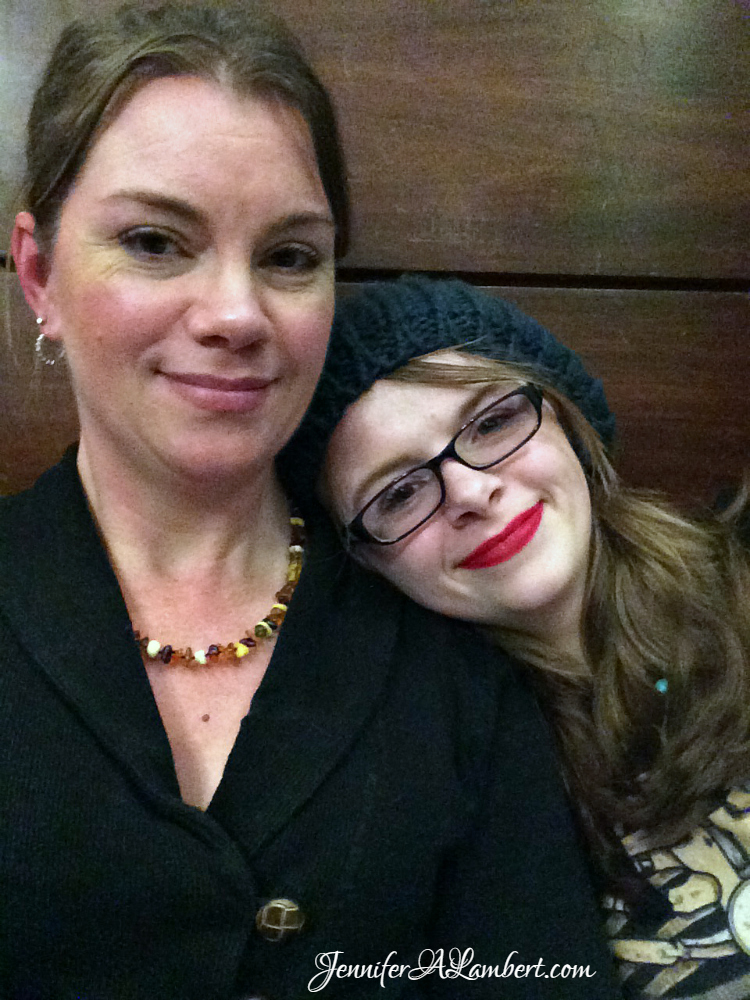 Day 4: Versailles
We took the train to Versailles. Check out my detailed post about our Versailles day trip.
We made the kids dinner at our apartment. Aaron and I had dinner at Le Grand Cerf right around the corner from our apartment. Salmon and gratin dauphinois.
Day 5: Basilique St. Denis
We walked to Place de la Concorde. It's absolutely gorgeous and a great location for pictures! (unlike its history)
We took the Metro to Basilique St. Denis.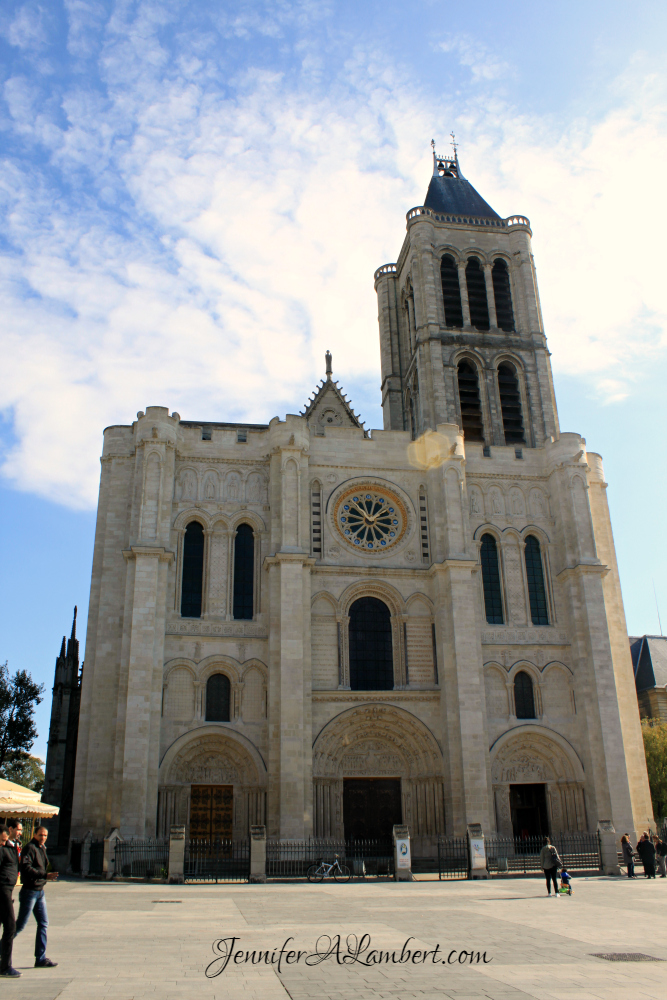 All the royal families of France are buried here.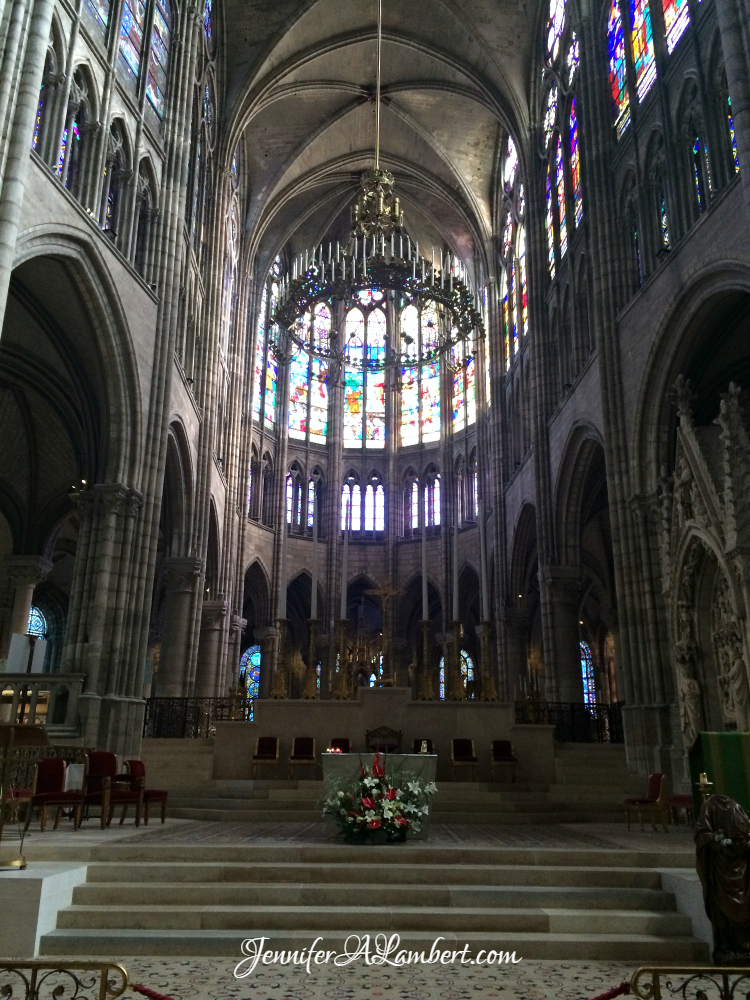 We loved the basement with all the gravesites for Marie-Antionette and her family.
We ate lunch at a café right at the entrance. It was just ok.
We found Laguiole Marais to buy some knives and a cool wine opener for Aaron. So cool it was open on Sunday!
We peeked in the gate at La Passage du Grand Cerf.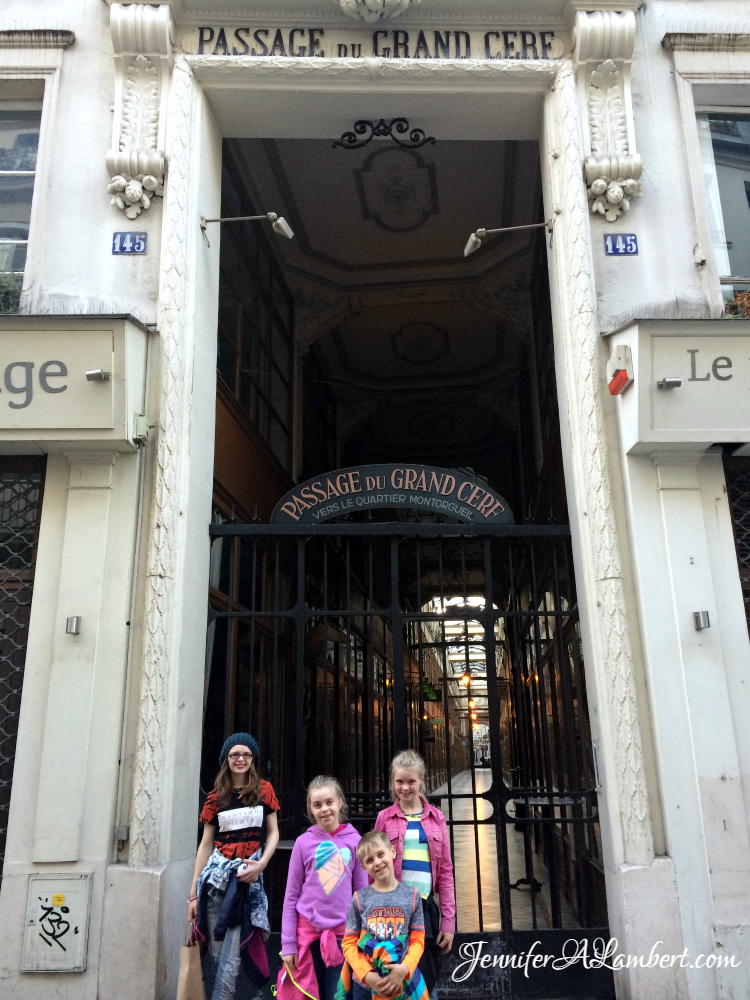 The kids got Nitrogenie ice cream.
We walked to the Eiffel Tower just as it started to sparkle. Such a great way to end our magical trip!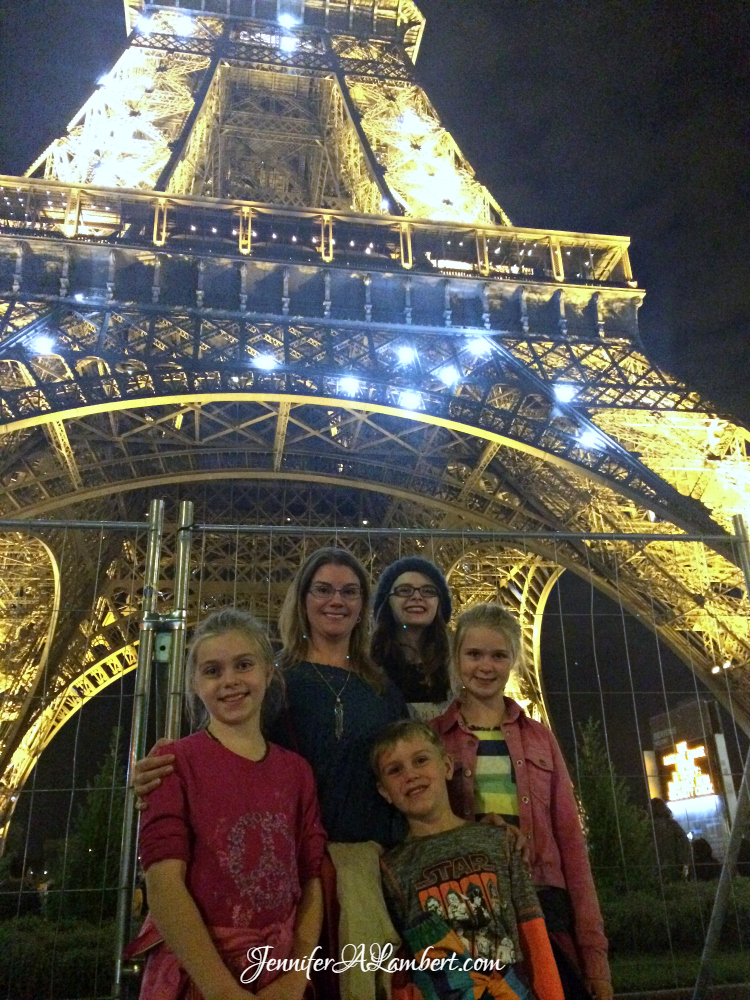 Everything was closed for dinner. I forgot that about Sundays. We should have had a very early dinner. I was hungry!
We just love Paris. It's one of our favorite places!
Content may contain affiliate links. This means that, at no additional cost to you, we may earn a little somethin' somethin' when you use the link to make a purchase.
Learn more here.
Would you like Bloggy Moms to feature your brand?
Contact us here.