This post may contain affiliate links. Read our disclosure policy
here.
Deals are current as of date and time posted.
Modern science increasingly verifies a truth that runs through ancient healing systems: The mind and body are inextricably connected, with our thoughts and emotions exerting a powerful influence on our health. Probing the frontiers of our ability to heal physical and mental disease through "emotional surgery," Dr. Bradley Nelson is one of the world's foremost experts in the emerging fields of bio-energetic medicine and energy psychology.
Author of the bestselling book "The Emotion Code," Dr. Nelson has spent 29 years as a holistic physician and international lecturer on natural healing. He has trained thousands of practitioners worldwide to identify and release "trapped emotions" – the baggage we carry around from past trauma that damages our health and relationships.
"Getting rid of your trapped emotions can help you overcome the obstacles of your past and bring new life to your marriage, family, and other personal relationships," he says.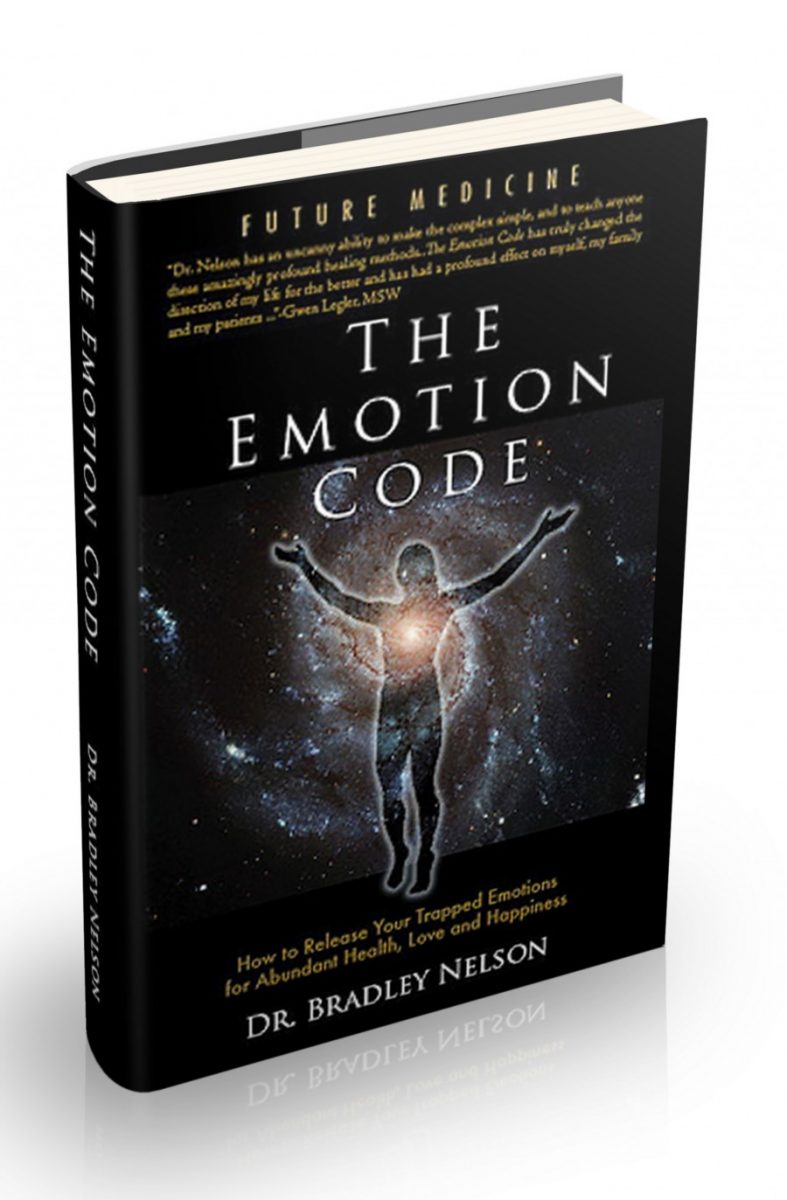 Families who practice the methods Dr. Nelson teaches may be better able to handle daily stress and disagreements.
Some steps he advocates include:
Discover What's Behind Your Triggers. We have all been there: a family member says or does something and we become upset, emotional, or defensive. "When this happens to you, oftentimes there are underlying past traumas that are contributing to the emotions you are choosing," uDr. Nelson says. "In family relationships, when something happens and you are feeling triggered, most likely you are not just feeling the current emotions — you're feeling the old ones, too."
Is Your Spouse, Kid or Parent an "Energy Vampire"? If you have a family member who leaves you feeling drained and upset, you must create boundaries, Dr. Nelson says. "You can decide what you will and will not tolerate in advance," he advises. "Some magic words you can use are 'This doesn't work for me.' Whatever boundaries you create, you need to stick with it and respect yourself, even if the other person doesn't."
Feel Beat Up or Drained? Disengage. "It takes two people to have an argument…Be prepared for when you need to eject yourself from a negative or harmful situation. And it's OK. One of the things you can say is "I love you but I need to honor myself by leaving."
Strategies for Better Family Interactions. "Consider your past interactions with difficult people and how they normally act," Dr. Nelson advises. "Do they have frequent outbursts? Do they complain a lot? Are they unpredictable? Then come up with a plan. You can decide in advance how you are going to act and react to that person."
Practice to Increase Acceptance and Love. "Look for the good in people," Dr. Nelson advises. "If you are counting and looking for those positive things, you are more likely to find them. And you are less likely to blow up and blow out of proportion the negative things about a person."
Dr. Nelson shares questions people can ask to increase acceptance, forgiveness, and understanding in family relationships. These tools can help parents to model love and understanding for their kids, and help adult children make amends with estranged parents and siblings.
"I have seen in many cases where that has enabled forgiveness to happen," he says. "It is a very powerful thing."
What Others are Saying:
"Wow, this book changed my life for the better!
I watched the movie "e-motion" and was really impressed with Dr Nelson so bought this book. Honestly, I was expecting absolutely nothing but this book has helped my health tremendously. Back in 1994 after a year of off the charts physical and emotional stress, my immune system broke down and I was diagnosed with chronic fatigue syndrome. I went from working out pretty hard 5-6 days a week to not being able to work out at all. Over time it got a bit better but I still couldn't push myself or I'd get sick, every time. After using this book (and doing the exercises on my own, no practitioner or assistance), my body got stronger and now I'm working out almost every day and feeling great. It's amazing! I'm so grateful for the wisdom contained in this book. I highly recommend it." – Kindle Reader
"Life-changing info!
So glad we found The Emotion Code…after only a couple sessions, it's already changing our lives. We can literally feel the changes taking place, the emotions releasing. Afterward there is a sense of lightness, a burden having been lifted.
We believe this information and technique can truly change many lives — IF a person is open-minded.
Definitely give this technique a try! You may be surprised at how life-changing it can be." – Annie Mommaon
About Dr. Nelson: A holistic Chiropractic Physician and Medical Intuitive, Dr. Bradley Nelson is one of the world's foremost experts in the emerging fields of Bioenergetic Medicine and Energy Psychology. He has certified thousands of practitioners worldwide in helping people overcome unresolved anger, depression, anxiety, loneliness, and other negative emotions and their associated physical symptoms. His bestselling book, "The Emotion Code," provides step-by-step instructions for working with the body's healing power.
Content may contain affiliate links. This means that, at no additional cost to you, we may earn a little somethin' somethin' when you use the link to make a purchase.
Learn more here.
Would you like Bloggy Moms to feature your brand?
Contact us here.