This post may contain affiliate links. Read our disclosure policy
here.
Deals are current as of date and time posted.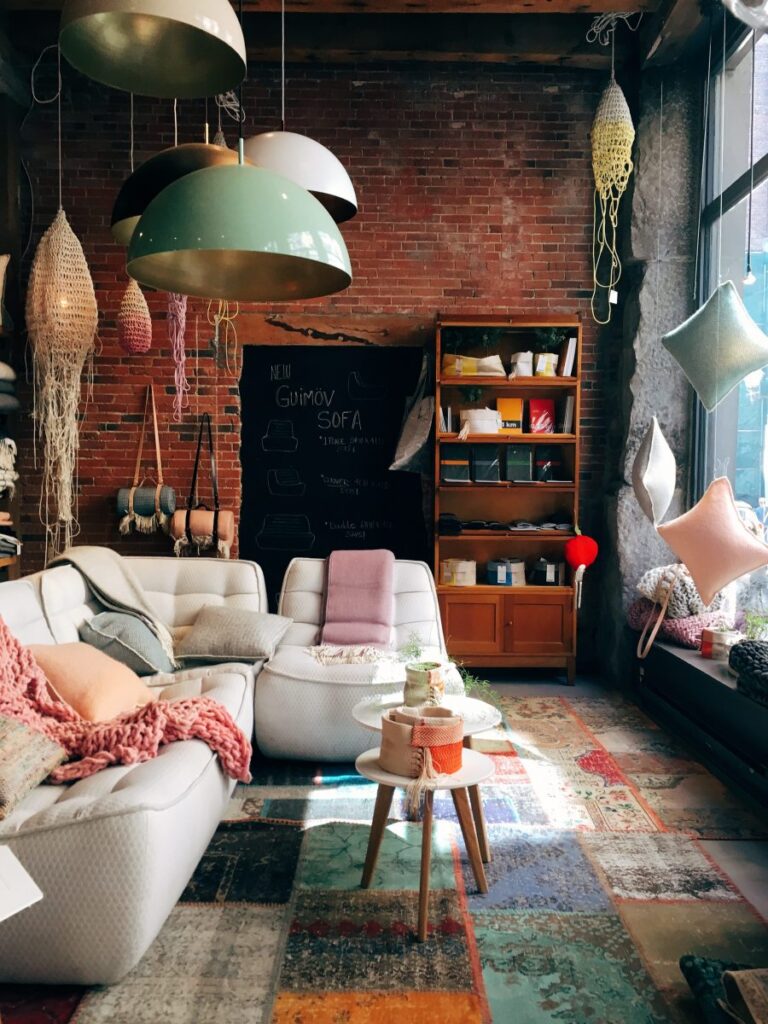 If you've finally found the perfect area rug for you space, and want to make sure that it lasts as long as possible – without losing any of its color, luster, or integrity – you'll need to get serious about cleaning and maintaining it.
It isn't going to take much to keep your rug in perfect condition and the tips and tricks below will guarantee that your rug stays looking great for years and years to come!
1) Skipping Professional Oriental Rug Cleaning
Cleaning your oriental rug is one of the best things you can do for your investment. Deep cleaning or professional oriental rug cleaning is highly recommended for any area rug at least once a year. We like to characterize an oriental rug just like any other product that will need special maintenance, such as an automobile needing an oil change or a fine timepiece needing adjustments in its movement.
The oriental rug is no different, despite it having literally no moving parts and less need of maintenance, it does in the end require its own special care and maintenance, which comes in the form of expert oriental rug cleaning.
2) Not Using a Proper Rug Pad
The first step to protecting your rug is making sure that it has been placed right on top of a quality rug pad. The right rug pad is going to act as a buffer zone against friction, giving it some space to breathe, and will stop it from slipping. All of this will cut down on wear and tear.
3) Forgetting About Rotating Your Rug
Daily traffic is going to wear your rug in the same pattern, which is why you'll want to rotate your rug at least once a year – and ideally every 6 months – to keep your rug from breaking down in the same areas.
4) Skipping Weekly Vacuuming
Keeping your rug clean is always important, not only to bring it to life as far as look are concerned, but also to keep dirt and debris from building up and breaking down delicate fibers inside of the rug.
Despite us recommending weekly vacuuming there is a particular vacuum we highly discourage and that is the beater bar vacuum.
The beater bar, also referred to as the bristle bar is known in the rug industry as the enemy of your rugs. Rotating bristles of the beater bar is where the issue arises with this type of vacuum. This movement can dig into the pile of the rug, loosening the knots, the pile, and especially the fringes on the ends of your fine oriental rug.
The pressure and force of vacuuming with the beater bar will overtime cause premature wear and tear and ruin your oriental rugs' fringes. Our recommendation is using the additional attachments of your vacuum, placing your vacuum's cleaning mode into a higher height setting (carpet mode), or just not use a beater bar vacuum.
5) Keeping Your Rug in Direct Sunlight
Area rugs are designed to withstand all kinds of daily wear and tear, but a lot of people are unaware of the fact that sunlight alone is often enough to breakdown the fibers in some area rugs. The more a rug is exposed to sunlight, the less vibrant your rug colors will be. Keep it in the shade and you'll have beautiful colors for years and years to come!
6) Putting Off Spot Cleaning
Stains are going to have your rug looking a lot worse for wear than it might have otherwise, which is why you need to move as swiftly as possible to clear up these issues ASAP. Get your hands on high quality stain remover solutions that won't destroy the fibers, won't weaken the weave, and won't run colors and you'll have nothing to worry about.
If the stain just isn't coming out the way you'd hoped on your own, consider bringing the rug in for a professional cleaning to restore its vibrancy without you having to handle any of the heavy lifting!
7) Holding Out on Necessary Repairs
Rug repair is one important aspect of caring for your rug that we believe is one of the most important. The reasoning for this is to prevent premature wear and damage from becoming worse, inevitably making your repair costs over time significant and also risking damages that may become irreversible.
Content may contain affiliate links. This means that, at no additional cost to you, we may earn a little somethin' somethin' when you use the link to make a purchase.
Learn more here.
Would you like Bloggy Moms to feature your brand?
Contact us here.