This post may contain affiliate links. Read our disclosure policy
here.
Deals are current as of date and time posted.
Finally deciding to dip your toes into the world of Keto – and confused about all of the options? I hear ya! Keto can seem a bit overwhelming at first. I've been there – and thought I would never understand. But, after seeing so many people have success in not only losing weight – but feeling much better in a variety of areas – I thought it was time to find out more. Let's just into a few of the basic types of Keto.
What is the Ketogenic Diet?
This is a great place to start. The ketogenic or keto diet is a high-fat, low-carb diet that can offer a variety of health benefits. But let me begin by saying that you should always consult with your primary care before beginning any type of diet.
The keto diet will require you to eat only certain types of food and prepare them in specific ways. This may seem a bit much to ask at first, but it really comes down to training yourself to shop, prepare and eat food differently. If you're used to purchasing all-purpose flour, you'll be switching that out for something like an almond flour.
Types of Keto Diet
Standard Ketogenic Diet (SKD)
Let's start with the basic ketogenic diet. The Standard Ketogenic Diet is great for those with a sedentary lifestyle. It's very low carb, with moderate protein and high fat intake. This diet typically calls that your food intake be 70% fat, 20% protein, and 10% carbs.
Some say that this is the truest form of the keto diet as the carb intake is so low. But, as you'll find out the longer you learn about the ketogenic diet, there are many ways to do keto. There is no right way that covers everyone. You'll find the style that fits you best.
Cyclical Ketogenic Diet (CKD)
If you hear someone say they are on the Cycle Keto Diet – this is what they're referring to. This version cycles your carbohydrates throughout the week. Personally, I'd find this one to be more difficult – but that's probably because of my specific work schedule.
Perhaps it would fit well with your schedule.
So, for example, the CKD would have you follow the more traditional Standard Keto Diet during your workweek (Monday – Friday) and then allow you to have a higher carb intake on the weekends (Saturday and Sunday). Personally, I'd stick with the Standard for a few weeks before I hopped into this one. But, again, that's all up to you.
Targeted Ketogenic Diet (TKD)
This version allows you to add in carbs around your workout schedule. For example, you'd follow the Standard Keto on days that you do not workout. However, on the days where you do workout – then you would give yourself more of the allowed-carbs to balance the workout energy. Depending on your workout type and intensity, you could add anywhere up to 40 grams of carbs to help you workout.
But, be honest with yourself when doing this. Take an honest account of the workout you do – and the carbs required for it. Don't use it as an excuse to carbload.
High Protein Ketogenic Diet
This is a favorite of many because of the amount of protein and fat they are allowed to consume. It's very similar to the Standard Ketogenic Diet, but it allows a ratio of 60% fat, 35% protein and 5% carbohydrates.
One of my favorite ways to up my protein is through Ideal Fit's lean protein. Sure, you need to add some fat somewhere else throughout the day. But this is one way in which I get my protein in.
Are you doing the Keto Diet? Tell us about it in the comments below!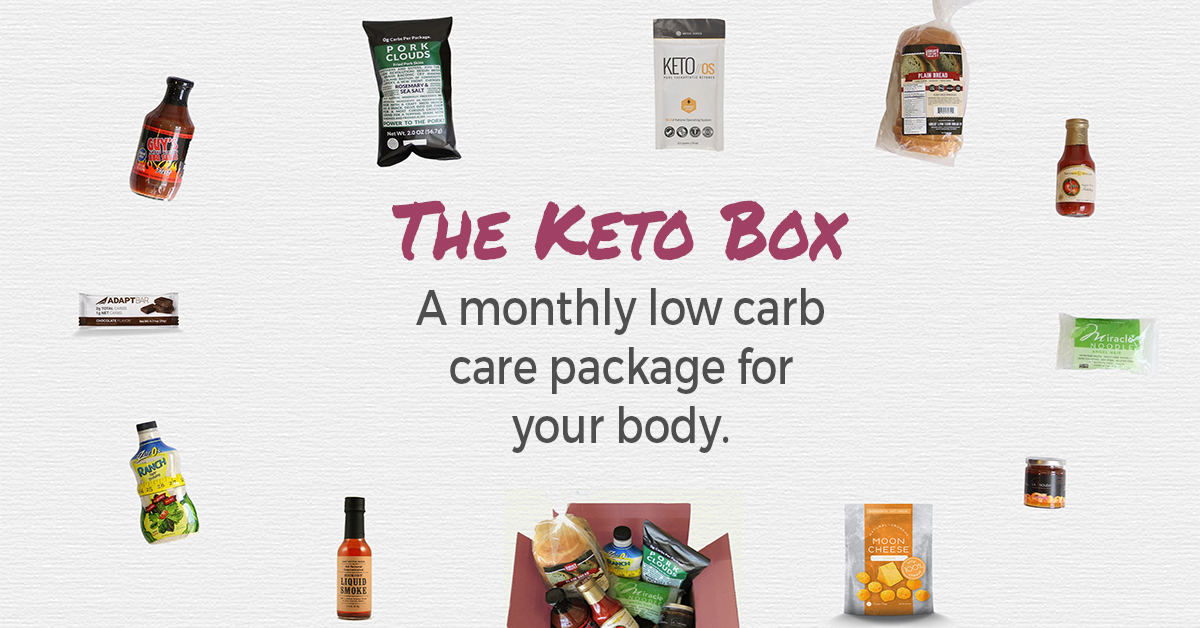 Articles on Bloggy Moms are for informational purposes only and should not be used as a substitute for professional advice or instruction. Always seek the guidance of your primary care physician or other qualified professional.
Photo by Seriously Low Carb on Unsplash
Content may contain affiliate links. This means that, at no additional cost to you, we may earn a little somethin' somethin' when you use the link to make a purchase.
Learn more here.
Would you like Bloggy Moms to feature your brand?
Contact us here.