This post may contain affiliate links. Read our disclosure policy
here.
Deals are current as of date and time posted.
We had been in the van, and on the road for hours. (Possibly days – thought the muscles in my legs) Things were getting cramped and uncomfortable. I needed to stretch and relieve the tension building up in my toes, feet and well – every extremity. Slowly, I lifted my feet from the floor and slid them up the dashboard – hoping that my husband hadn't and wouldn't notice for at least 20 seconds. This way, I could get in a proper stretch without his judgy and condemning glare.
From our very first road trip – on our honeymoon – he made it clear that doing this was dangerous and he didn't want any part of it happening. (He's right – but I wanted a moment of comfort) I would certainly never let the kids do it and would give him a harsh glare if he tried it. But it can be so very tempting when you just want to relax and maybe catch a few minutes of sleep while out on the road for such a long time.
But here's why you shouldn't do what I did for those few moments.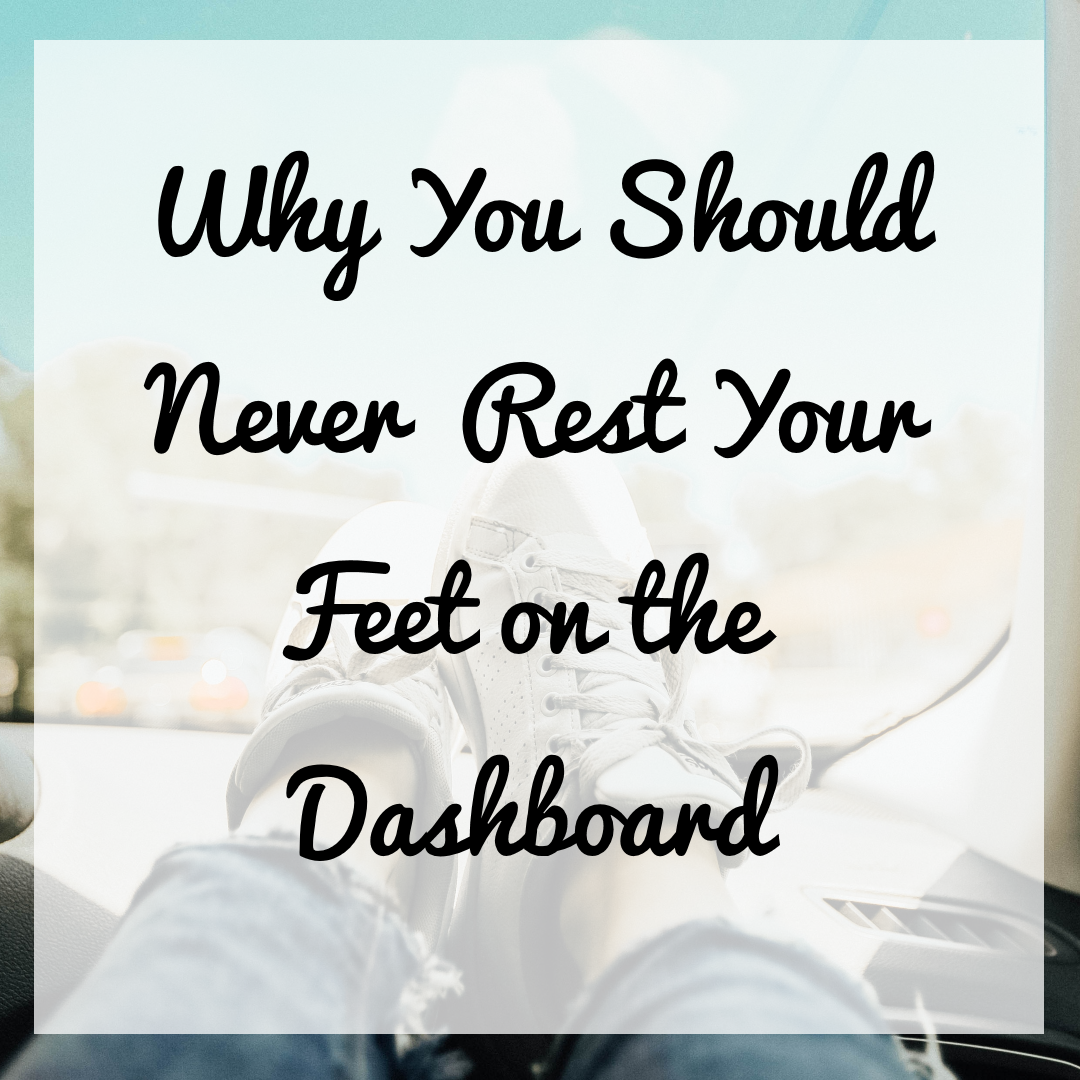 Like myself, Audra Tatum, always assumed that nothing would happen once she leaned back and relaxed with her feet propped up on the dashboard. Her husband warned her of the dangerous habit – but she didn't give it much thought. "I'll put my foot down in time," was her constant reply.
"All my life I had my legs crossed and my foot on the dash," Tatum told CBS News. "My husband always told me, 'You're going to get in a wreck someday, and you're going to break your legs.'"
Unfortunately, something would happen. On August 2, 2015 – as the couple headed to her parents' home, which was only about 4 miles away, a vehicle pulled in front of them causing a collision. Their car t-boned the other vehicle. Everyone walked away from the wreck with only having been bumped, bruised and scraped. That is, everyone except for Tatum.
"The airbag went off, throwing my foot up and breaking my nose," she explained. "I was looking at the bottom of my food facing up at me."
I'll save you the cringe-worthy images of this scene – but note that Tatum broke her ankle, femur, and arm by the impact of the collision and airbag.
If you really must look at the images, you can see them in the link above. They are enough to keep my feet down where they belong.
Content may contain affiliate links. This means that, at no additional cost to you, we may earn a little somethin' somethin' when you use the link to make a purchase.
Learn more here.
Would you like Bloggy Moms to feature your brand?
Contact us here.