This post may contain affiliate links. Read our disclosure policy
here.
Deals are current as of date and time posted.
Suck it Cancer.  These were the words that were hash-tagged and Facebook posted for the better part of a year while my friend, Lisa squared off with breast cancer. Social Media proved to be a silver lining for her I think. A place to get it out and get love back in return. I have never walked in these shoes but I can only imagine it would be helpful to have so many people pulling for you every day as you're chronicling your struggles online. Most importantly, helping you feel some control over your diagnosis and sharing your story.
With such a stretch of rocky road behind her, Lisa beat cancer and is on the easier side of the mountain now.  So what does she do? Something only Lisa can get away with.  She wraps up this whole grueling, exhausting, heartbreaking journey in a pink bow with eight girlfriends, a plane ride, a limousine, champagne, hysterical laughter and two brand-new tattoos.
The most surprising part of this story? The tattoos are her brand new nipples. Who knew?
It had just never occurred to me when a woman undergoes a double mastectomy and then reconstructive surgery that she may still be missing her nipples – created or spared. In fact, most women have both breast and nipple removed and are left with a scar and an area where the nipple once was.  The better part of a year ago Lisa informed me of this – in Pilates class. The athleta mastectomy bra is great for women who have undergone this surgery.
"And oh by the way, I am going to see this guy who is world-renowned for his work on 3-D nipple tattoos for breast cancer survivors. He sees patients in New Orleans or Baltimore. Anyone want to make the trip with me?"
Four of us on the spot – in Pilates class – we were all in. What an incredible adventure.
Maryland was the destination. (The world-renowned tattoo artist was booked in to next year in New Orleans.) All of us donned pink in some fashion or another to catch the flight to our vacation rental row house in Baltimore's Little Italy. A 3 o'clock appointment was the mission. A limo had been scheduled to pick up the guest of honor and her support entourage complete with champagne for style points.  Lisa knows how to throw a party.
We pulled up to this unassuming tattoo parlor in Finksburg, Maryland. Ever heard of it? Me either.  But who would know that inside this small, out-of-the-way strip mall such deeply personal, life-changing stuff takes place? This is not your average rose or black thorn tattoo.  Vinnie Meyers has been working on his tattoo artistry since 2001 and with this most rarest of skills has worked on over 8,000 breast cancer survivors to date he shared with us.
"I look forward to this type of tattooing as it gives me great satisfaction helping these women get the most professional/effective finishing touch in their battle against breast cancer." ~from his website http://www.vinniemeyers.com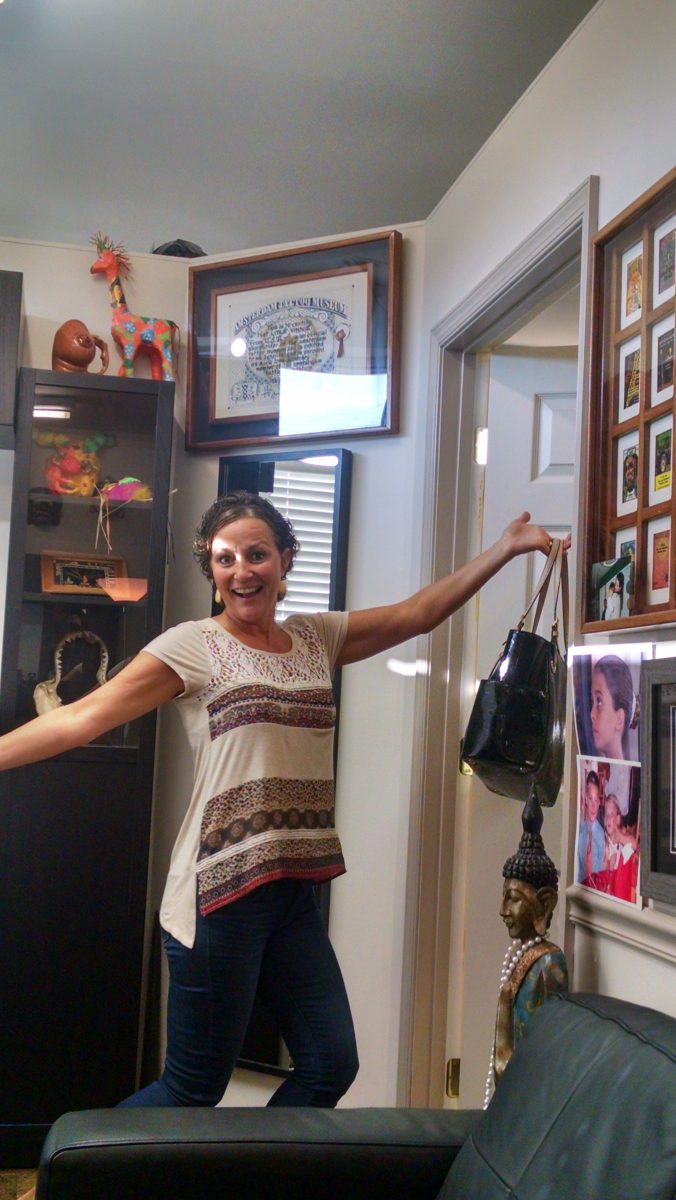 Being in that tattoo parlor, exactly one year from the date of her last surgery was a bit of a surreal experience for Lisa.  The ultimate triumph. Staring cancer in the face and refusing to let it beat, or change, her spirit.
Half of the entourage filed in to provide emotional support for the first half of the procedure. And the other half when it was almost complete.  What we witnessed was truly incredible.
Vinnie's artistry helped give our friend some much-needed closure. The final step in a journey that started over 18 months ago. It was symbolic of putting the scattered pieces back together of a life so harshly interrupted. And what Lisa gave to us was another look at the incredible spirit that she exudes and the courage and grace with which she handled every hideous and unpleasant circumstance that was thrown at her.
Anyone thrust into a cancer diagnosis is in a sea of confusion and there is no right way to handle it.  Everyone's situation is uniquely their own to navigate.  A nipple tattoo certainly is not a consideration for every breast cancer warrior. A unique approach for sure.  But it was perfectly suited to Lisa.  And when all was said and done, she made a grand and sassy exit with a smile.  Buh-Bye, Cancer!
Don't you just love happy endings?
Like this post? Catch me on Facebook at www.facebook.com/titanimom
© Jennifer Scheidt and Titanimom, 2015. Unauthorized use and/or duplication of this material without express and written permission from this blog's author and/or owner is strictly prohibited. Excerpts and links may be used, provided that full and clear credit is given to Jennifer Scheidt and Titanimom with appropriate and specific direction to the original content.
Photo by averie woodard on Unsplash
Content may contain affiliate links. This means that, at no additional cost to you, we may earn a little somethin' somethin' when you use the link to make a purchase.
Learn more here.
Would you like Bloggy Moms to feature your brand?
Contact us here.