This post may contain affiliate links. Read our disclosure policy
here.
Deals are current as of date and time posted.
Meet Charlene Asay of Thinking Outside the Pot – our Featured Influencer this week!
Tell Us Your Blogging Story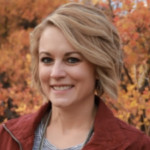 I have been blogging for a little over 4 years now. I first started blogging while my husband was in veterinary school. We had two babies and I was trying to contribute to the income of our home. At the time there was not a lot of income coming in. Thank goodness we had savings! I of course didn't make a whole lot at blogging back then, or do I now. I have changed my motive for blogging though over the years. The longer I have blogged I have had many readers and followers contact me personally. My blog has been helpful to them in their life. My motive to blog now is the followers. I love the happiness it brings me as well. I love to write and share my life with others.
Social Links
Blog: Thinking Outside the Pot
Instagram: www.instagram.com/thinkingoutsidethepotblog
Twitter: twitter.com/CharleneAsay
Facebook: facebook.com/ThinkingOutsideThePot
Pinterest: pinterest.com/charlene_asay
Why I Blog
I blog because of the many lives my writing can touch. I love that I can help someone with the decision of a easy homemade at home meal or to go out to eat. It not only brings more family time into their life, but saves them money and time. I love that I can help those who are struggling with being a mom, or life in general. It is amazing the reaction I get from followers. I do it for my followers!
Tell Us About Yourself
Hello, I'm Charlene from Thinking Outside The Pot! I am a wife, mom of two super cute kids and I love to cook. When I was first married my husband and I were both going to school, and working as well. We were beyond busy. Little did we know life would just get busier? Our meals consisted of about 7 to 8 different dishes or going out to eat. That just wasn't working well for us. We decided one day we needed more variety and to be more creative with our menu, as well as keeping it healthy. I am excited to be able to share my blog with all of you of the different recipes and food I love. It really can be easy and fun to cook!
I have found more passions to blog about as well. Autism Awareness became a big part of my life when my son was diagnosed at age 2, and he is almost 7 now. He was diagnosed with severe non-verbal Autism, so as could imagine it's a huge part of my life. I love to craft and you will see that I share that love on my blog as well.
Also being a mom and a wife doesn't mean you just cook all day long. This is a 24/7 job. It includes appointments, soccer practice, cooking, cleaning, organization, paying bills and so much more. I share all these tips and hints to help make life a little easier along the way for you all!
Your Favorite Blog Article Or Social Post: Diary of an Autism Mom #1
Would you like to be considered for a feature? Apply Here.
Content may contain affiliate links. This means that, at no additional cost to you, we may earn a little somethin' somethin' when you use the link to make a purchase.
Learn more here.
Would you like Bloggy Moms to feature your brand?
Contact us here.