This post may contain affiliate links. Read our disclosure policy
here.
Deals are current as of date and time posted.
Meet Cynthia Moskal of Life Sparks Inspiration – our Featured Influencer this week!
Tell Us Your Blogging Story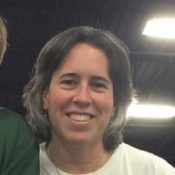 Life Sparks Inspiration is a blog to inspire kindness, hope and open-mindedness. I am new to blogging, just started it in October 2017. It has been a whirlwind of information but it's the first time, in a long time, that I feel motivated and excited about a project.
Our family loves to travel, try new restaurants and find new ways to enjoy time together and I'm excited to share all of our favorites for other families to experience. And nothing makes us happier than finding fun ways to celebrate and surprise the people we love and we want everyone to know how great it feels to give happiness.
Social Links
Blog: Life Sparks Inspiration
Instagram: www.instagram.com/lifesparksinspiration
Twitter: OrdinarySparks
Facebook: facebook.com/lifesparksinspiration
Pinterest: pinterest.com/life_sparks
Why I Blog
I started my blog because I needed a more official outlet for my creative interests. I've written things for people I love for special occasions but mostly my writing falls to the bottom of the list and never leaves my journals. A blog seemed like a great way to give me a reason to write regularly and to share it. I'm a very positive person so I also wanted to use my voice to add optimism, tolerance and hope to the world. A reminder that even the most ordinary can inspire and support us.
Tell Us About Yourself
I am married and we have 3 amazing kids (2 sons who are 15 and 13 and a daughter who is 10). I work full-time in a technical industry but my heart has always been meant for the creative – writing, poetry, music, theatre, reading, cooking, gifts and more. I grew up in Maine and love the outdoors. My favorite thing to do outdoors has always been hiking (although I prefer day hikes rather than backpacking several days & nights). We are a HUGE game family – card games & board games. We are very competitive and everyone starts playing for money (just talking quarters and maybe a dollar here) at a very young age. And my favorite thing to do in the whole world is find unique, special gifts to give the people in my life.
Your Favorite Blog Article Or Social Post: Writing Down the Little Moments to Remember Them Forever
Would you like to be considered for a feature? Apply Here.
Content may contain affiliate links. This means that, at no additional cost to you, we may earn a little somethin' somethin' when you use the link to make a purchase.
Learn more here.
Would you like Bloggy Moms to feature your brand?
Contact us here.