This post may contain affiliate links. Read our disclosure policy
here.
Deals are current as of date and time posted.
Meet Nicolette Kay of Nic & Cam – our Featured Influencer this week!
Tell Us Your Blogging Story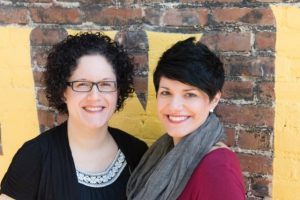 I started this blog as something my sister and I could work on together. My main hope was that, by working together on the common goal of building our site, it would bring us closer together. Any monetary benefits would be secondary.
Social Links
Blog: Nic & Cam
Instagram: instagram.com/_nic_and_cam_
Facebook: www.facebook.com/nicandcam
Pinterest: www.pinterest.com/nicandcam0334
Twitter: www.twitter.com/mycrzybrood
Why I Blog
Again, my sister and I blog, because it's a project that we can work on together. Beyond that, I enjoy crafting enriching posts that are helpful to others. It has also been a wonderful creative outlet for me!
Tell Us About Yourself
I, Nicolette (nic), earned a BSBA in Accounting from the University of Arizona and a Master of Public Administration (MPA) from Arizona State University. I worked full-time in the accounting field for over 10 years. Currently, I am homeschooling my children and am involved in a variety of music-related activities at church. I love to travel all over the world, and I especially enjoy the planning process. I reside in southern California with my husband and two daughters.
I blog with my sister, Cami (cam), who attended Arizona State University, where she earned a BFA in Photography. She then studied at the Fashion Institute of Design and Merchandising, where she received a degree in Fashion Design. Cami has been interested in doing children's books since she was a child and is currently working on a book series she is writing, as well as illustrating. Growing God's Way (published in 2016) also features her illustrations. Cami uses real materials, mostly brush-painted liquid watercolor and gouache, along with illustration markers. Cami lives in southern California with her husband and two kids, where she drives an awesome mini-van, loves to sing, and is a stylist for Stitch Fix.
Together (nic&cam) we are sisters…born in SoCal, raised in AZ, and now back in SoCal. We've had many adventures & opportunities to experience over the years, and we want to share them with others.
Your Favorite Blog Article Or Social Post: Raising an Anxious Teen
Would you like to be considered for a feature? Sun Sensitive in SoCal: A Survival Guide.
Content may contain affiliate links. This means that, at no additional cost to you, we may earn a little somethin' somethin' when you use the link to make a purchase.
Learn more here.
Would you like Bloggy Moms to feature your brand?
Contact us here.