This post may contain affiliate links. Read our disclosure policy
here.
Deals are current as of date and time posted.
Meet Shelly Maynard of Lynchburg Mama – our Featured Influencer this week!
Tell Us Your Blogging Story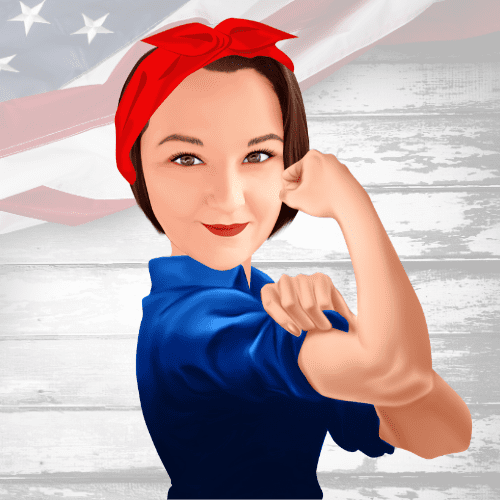 In 2011, I began sharing my coupon hauls online with friends and family. They wanted to know how I was finding great deals so I began sharing my weekly local ads and deals. Within the year, I discovered "product reviewing". I made the mistake of trying to cover everything and quickly felt overwhelmed. By 2013, my direction shifted into books and entertainment with a little food mixed in. Right before Thanksgiving, my hosting company was helping remove some junk files to free up space and my entire blog was deleted. I had to start from scratch!
I picked up where I'd left off; but after a near-death experience in 2017, I wanted to adjust my sails again and attended my first Bloggy Con event. BC helped me find a wonderful new support system and although I still couldn't quite put my finger on my unique voice to offer the world, I decided to keep working. This brings me to late 2019, where I find myself slowly re-discovering who I am and the gifts I have to offer the world. 2020 is not only the beginning of a new decade, but also the Lynchburg Mama!
Social Links
Why I Blog
Blogging opens up a side of myself that I often hide from the public eye. My struggle with life-long introversion disappears when I let my words flow onto the screen. I enjoy sharing my simpler approach to life with others while offering them delicious recipes, suggestions for good books, movies, and more. For 2020, I plan on implementing more content on self-development (from a rural, country lady's perspective!).
Tell Us About Yourself
I live in Lynchburg, Tennessee, home of the world-renown Jack Daniel Whiskey, with my husband and two teen boys (13 & 15). I enjoy living a calmer, rural lifestyle; but also have an insatiable desire to achieve my goals and create a lasting positive impact in the world. I enjoy creating delicious recipes, encouraging positive self-development, and expanding our knowledge through good books and friends!
Your Favorite Blog Article Or Social Post: 10 THINGS TO DO IN LYNCHBURG, TN.
Would you like to be considered for a feature? Apply Here.
Content may contain affiliate links. This means that, at no additional cost to you, we may earn a little somethin' somethin' when you use the link to make a purchase.
Learn more here.
Would you like Bloggy Moms to feature your brand?
Contact us here.