This post may contain affiliate links. Read our disclosure policy
here.
Deals are current as of date and time posted.
Last year, I stumbled across a way to get $50 by doing what I do every day. I also found out how I could turn that into $500!
There is absolutely nothing better than free. But I'm always skeptical. However, it being from a well-known company – Discover Card – caught my attention.
A family member sent me a link to sign up for a new Discover card, where if approved I would receive a $50 statement credit if I made a purchase within the first three months. My family member would also receive a $50 statement credit. That's a win for both of us!
Please note that I am very intentional about credit card use. I never make purchases that can not be paid off that month. So I very strongly encourage you to use credit from any source in a financially responsible manner.
I'm always using my credit card for grocery purchases, gas purchases, and everything else. So, a $50 bonus to shop for groceries was a huge plus!
I signed up. When I received my card, I used it on that week's grocery haul. And you know what, I was credited $50! How exciting – to get $50 for doing what I do anyway.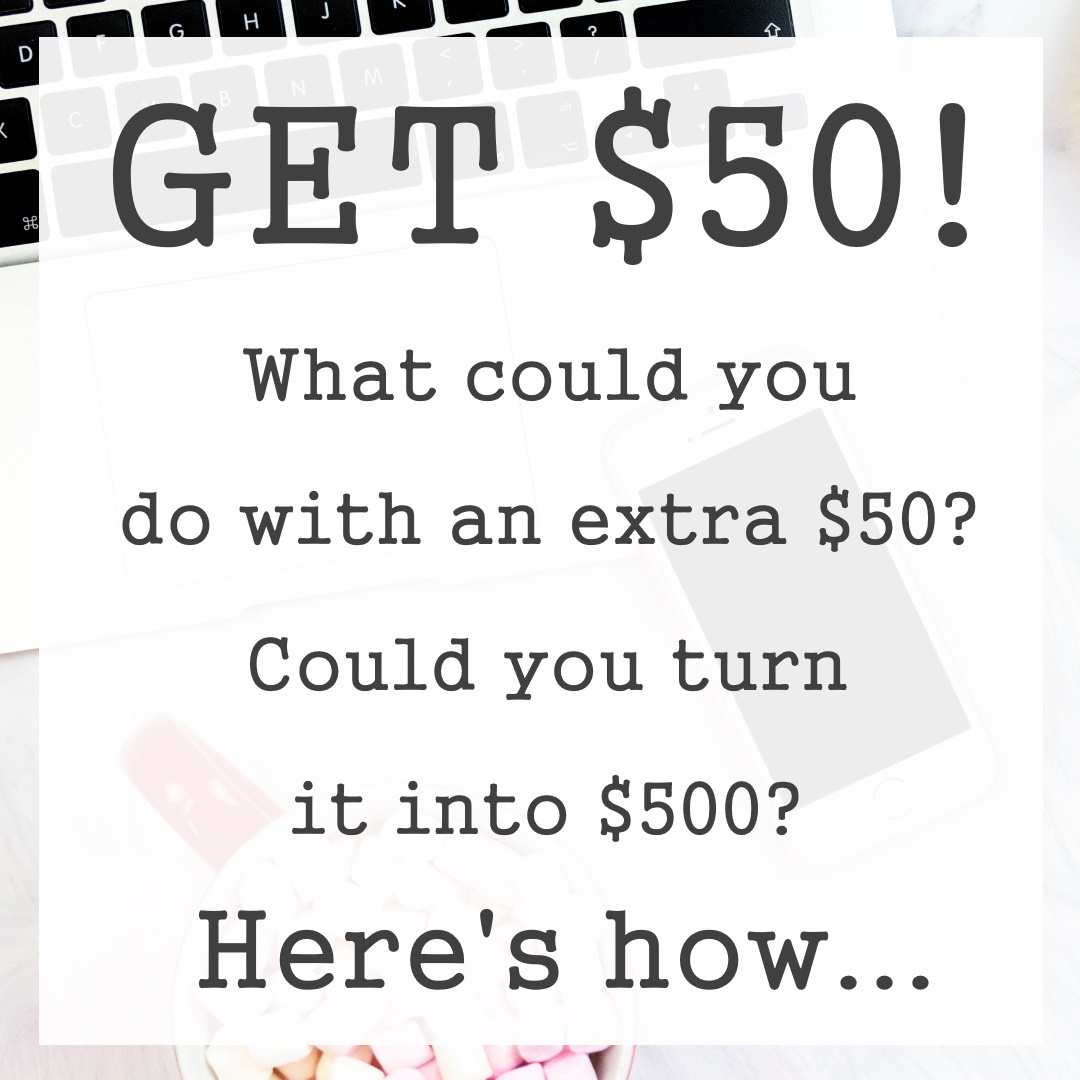 To make the entire thing even more exciting – I could share the same deal with my friends and family. So, I did! And I received a $50 statement credit each time someone signed up, was approved, and used their card within three months. Up to $500!
Here's How to Get the $50:
1. Go here to apply for your Discover Card.
2. Once approved, make a purchase with that card within 3 months.
3. Voila! A $50 Statement Credit.
Here's How to turn that $50 into $500:
1. Once you've done the above, go to your online account.
2. Find your referral link under the Rewards drop-down tab in the menu.
3. Share that link with your friends and family.
4. (Optional but I suggest it) Remind your friends and family to use credit in a financially responsible manner.
Hop over here to apply* for this offer.
*Not all who apply will be approved. BloggyMoms/HerFave encourages the use of credit in a responsible manner, including paying off purchases as they are made and not accumulating debt.
Content may contain affiliate links. This means that, at no additional cost to you, we may earn a little somethin' somethin' when you use the link to make a purchase.
Learn more here.
Would you like Bloggy Moms to feature your brand?
Contact us here.