This post may contain affiliate links. Read our disclosure policy
here.
Deals are current as of date and time posted.
Whether you have a supplement and nutrient routine to keep up with or a long list of prescriptions – getting and keeping everything organized and in order is a top priority. If you're needing to take multiple pills per day, or even different pills by day or time of day – things can get pretty confusing very quickly.
I've found that having a pill organizer, the right pill organizer – makes all the difference. There are vitamins and nutrients that I need to take a couple of times a week just as there are some medicines that I only take in the evening. Keeping all the bottles and pills organized proved difficult before I had the right container for organizing them by day and time.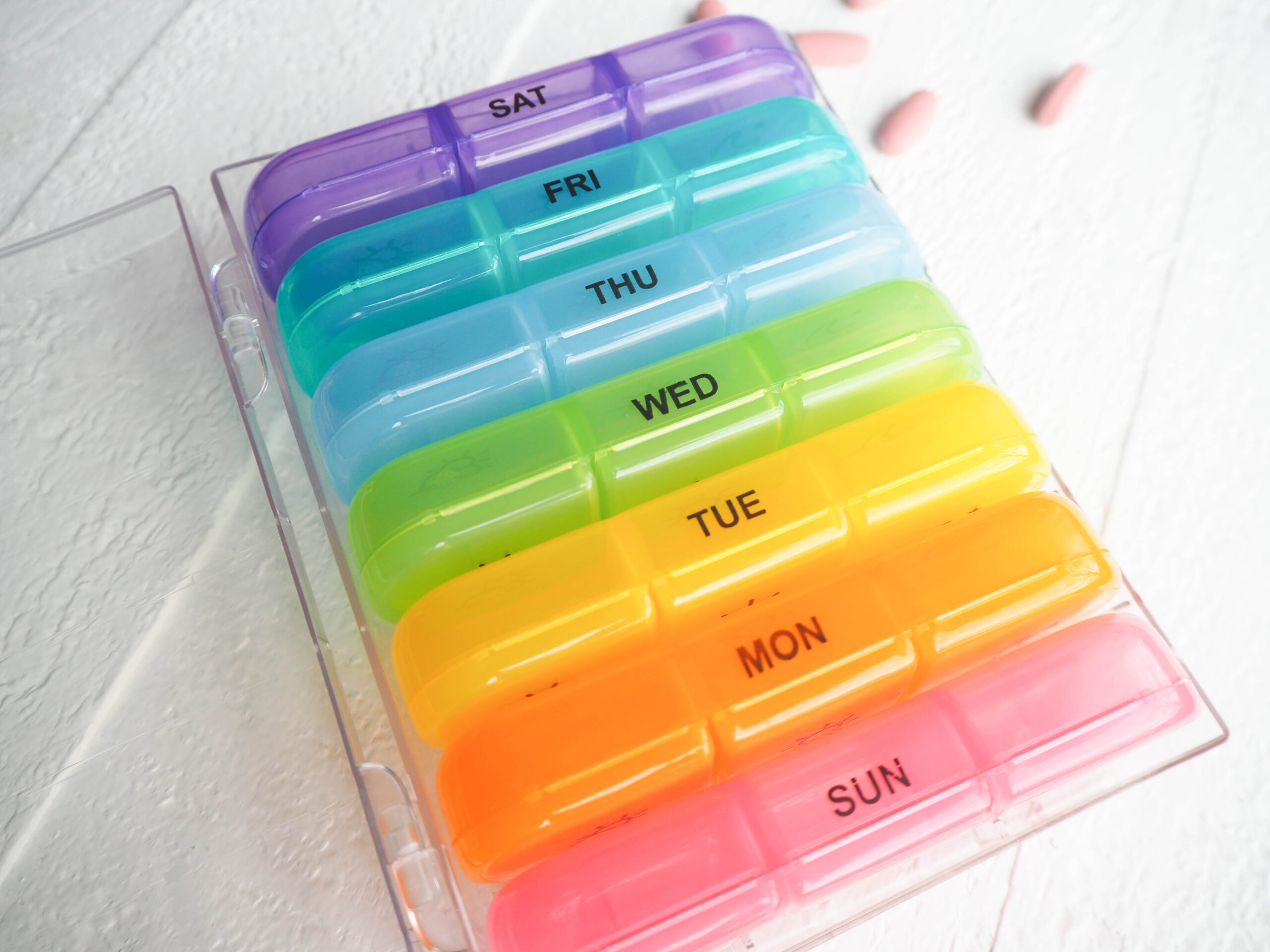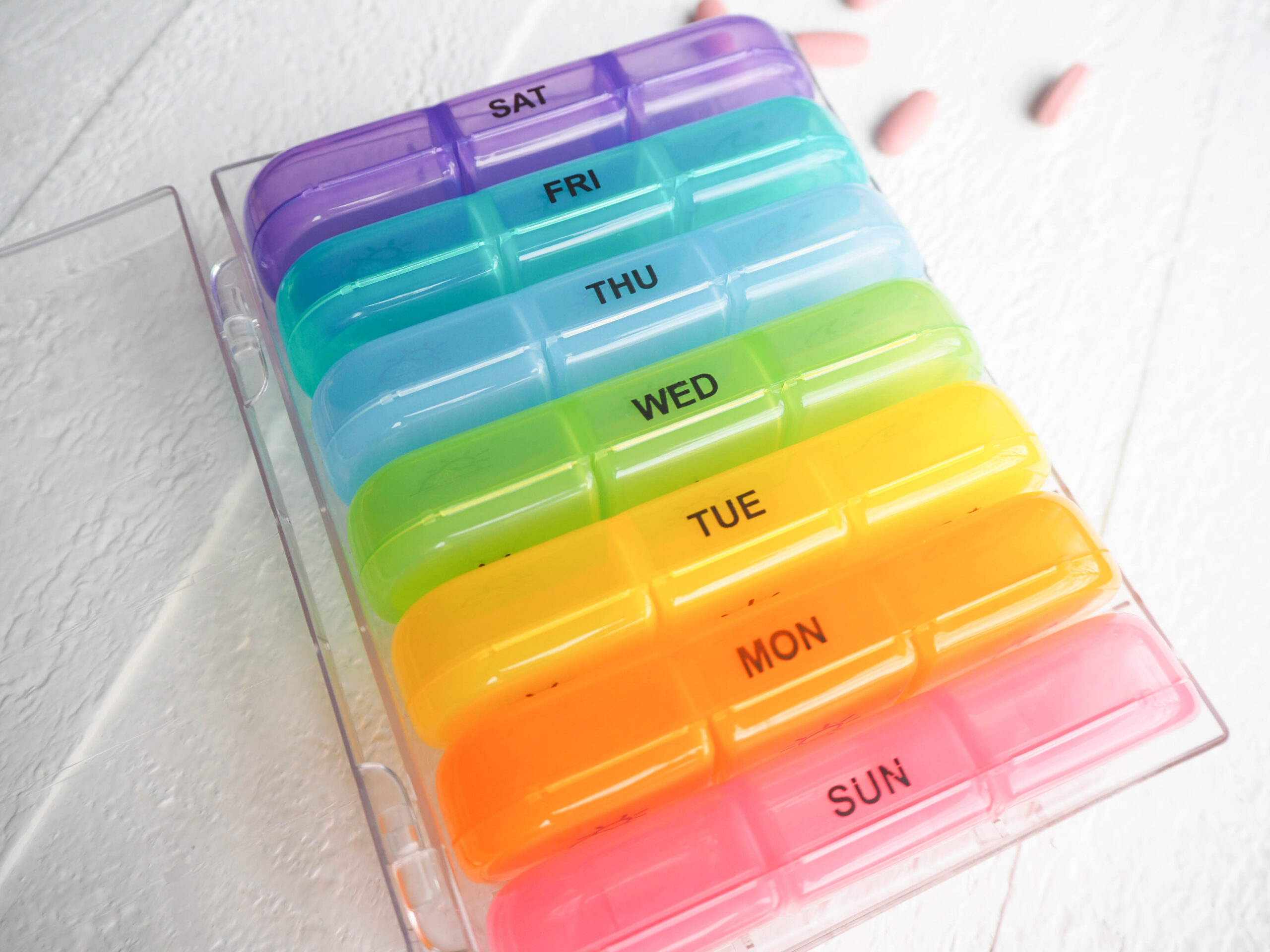 Why do you need a daily and weekly pill organizer?
Sort pills for a week in advance instead of re-sorting them before having them each time.
A good reminder to take the right dosage of medication at the right time.
Staying regular with medications helps treatment.
I have to say that my pill organizer has had sort of an evolution. At first, it just separated them by day of the week. Then I had a separate organizer that only did one day at a time, and only separated by morning and night. Neither of those worked well – and were more work than what I had wanted.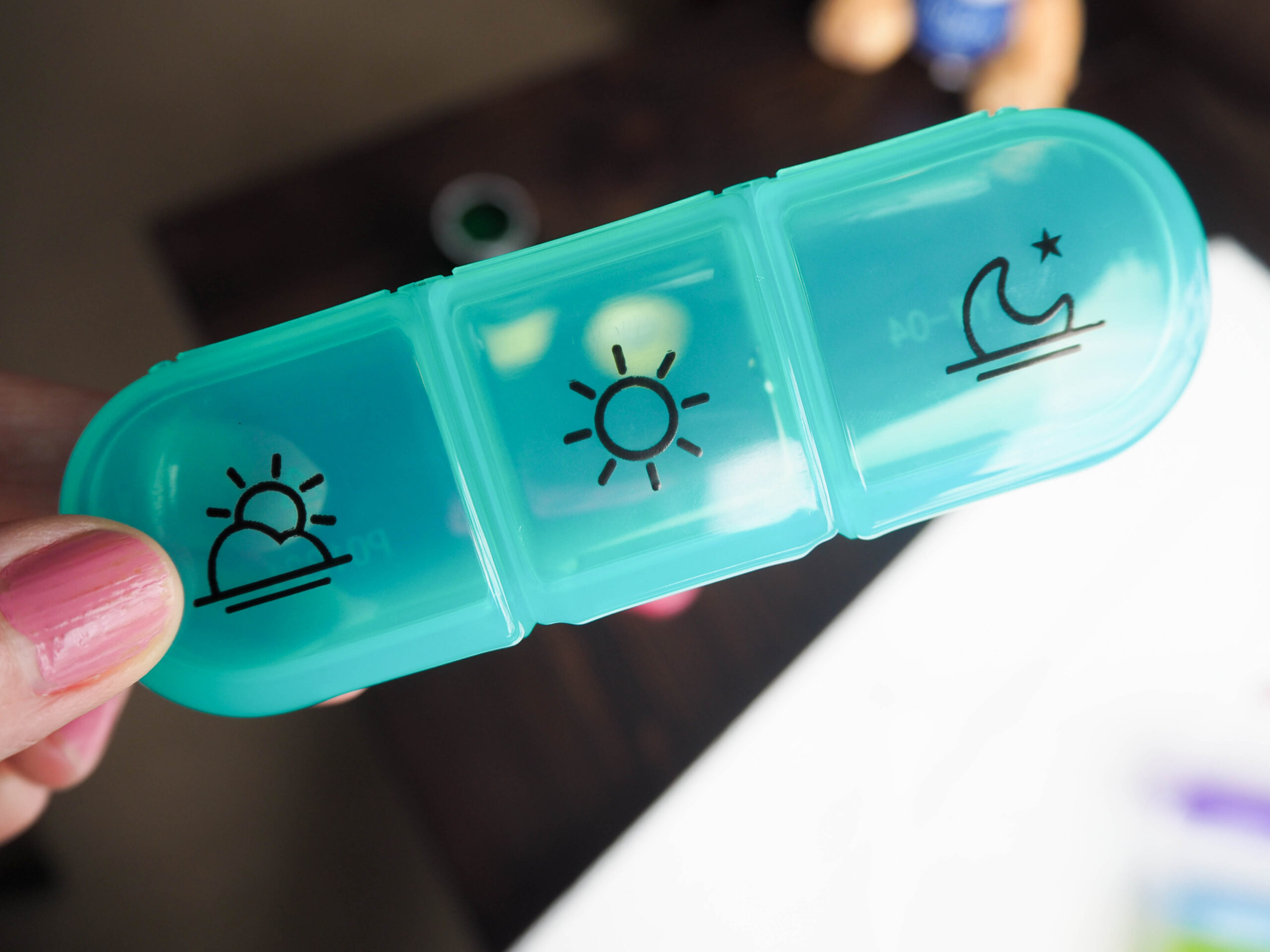 But, I recently found the AUVON Weekly Pill Organizer – and it has been a game-changer as well as a time saver. This pill organizer is designed to sort your weekly pills in advance and helps you further organize them by morning, noon and evening. I also love that the days of the week are separated by color.
Another feature that I really enjoy, is that the tabs are easy to open. One of my previous pill organizers was so difficult to open – I always felt like I was going to break it. And guess what, I did. This allows for an easy open both on the case and on each pill organizer compartment. So, if your grip isn't quite what it used to be – you'll be open to access your pills easily. On top of being easy to open, each compartment can hold 7 fish oils and 20 capsules! (Size of each compartment:1.22″ x 1.24″ x 0.72″/1.5″ x 1.23″ x 0.72″)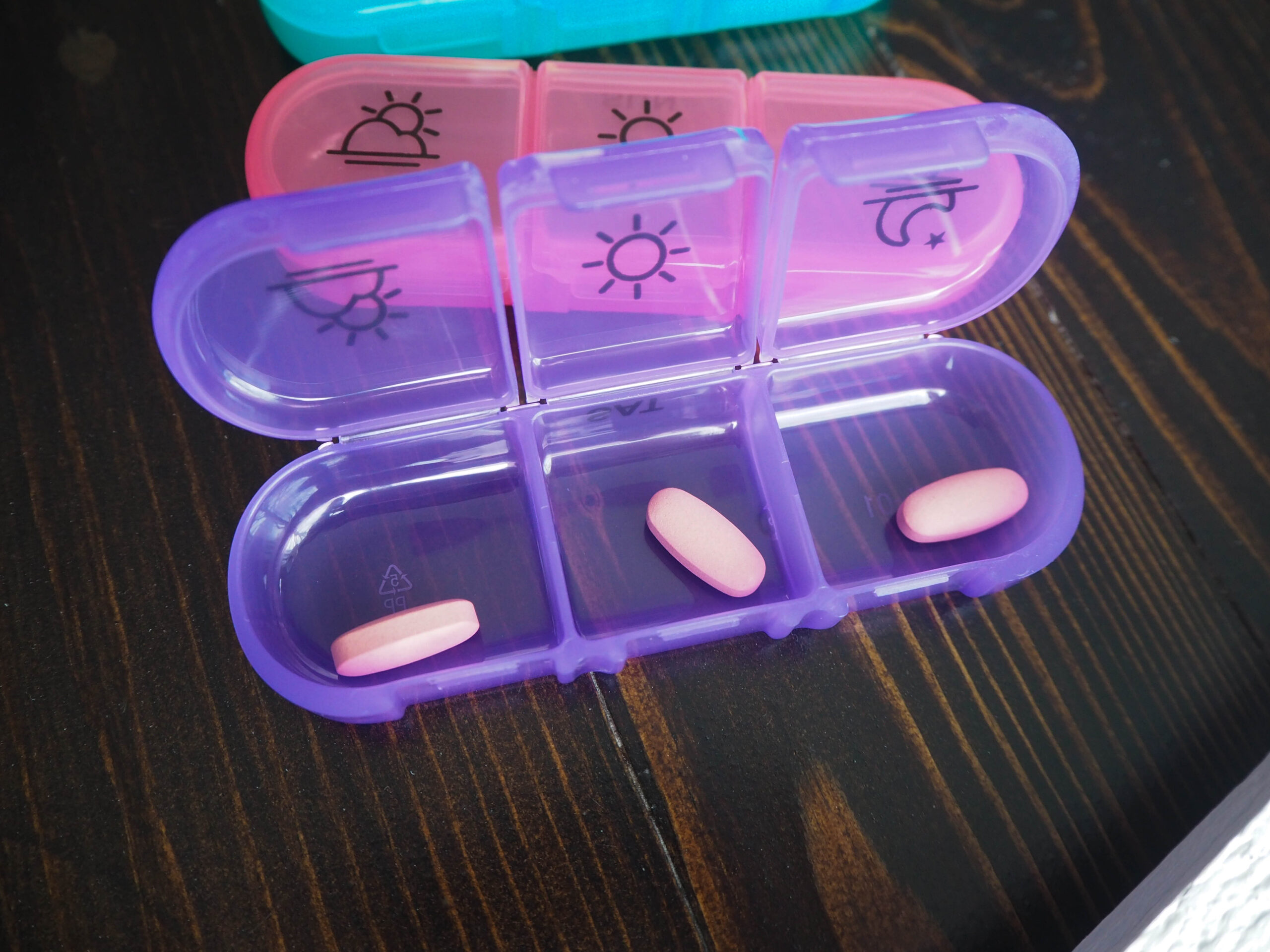 Even though the organizers open easily, it doesn't spill easily. So, there are not worries about accidentally spilling and confusing your pills if you bump it. By using double protection, the lids stay closed all the time and will never pop-out in your bag or your purse.
This pill organizer is great for:
People under multiple medications
People with memory issues
Elderly
Kids needing to take vitamins (with parent supervision)
Caregivers who need to ensure the patient has taken medicine
I've tried to decide what my favorite feature about the AUVON Weekly Pill Organizer is, but it's just an all-around great item. Another feature that stands out is that I can organize an entire week ahead of time, but remove a day to take with me to work, or a couple of days if I'm going to spend the night somewhere – without taking the entire week with me.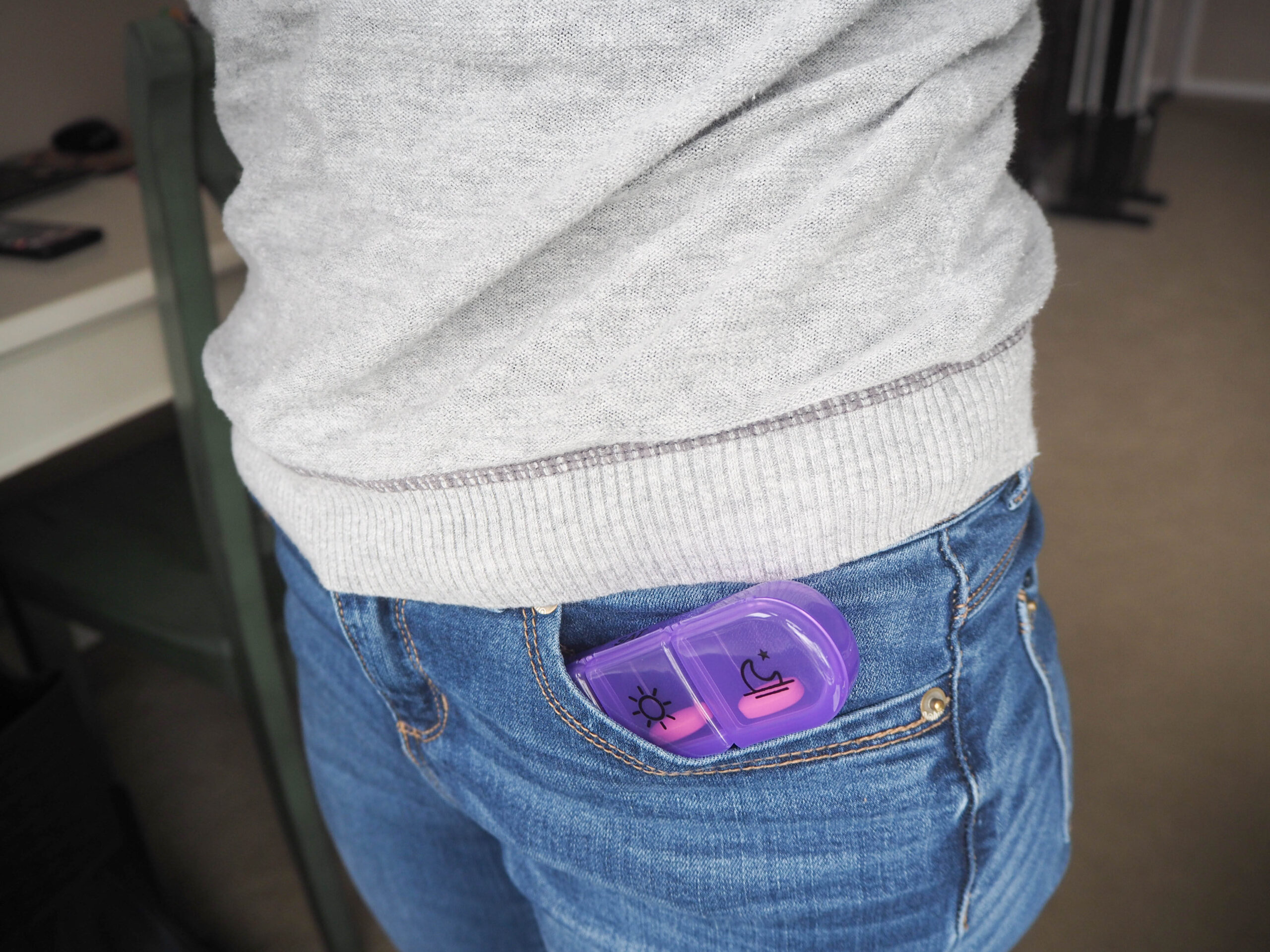 The AUVON Weekly Pill Organizer comes in a contour shape and is great for your busy and on-the-go schedule. Simply detach the day(s) you need and go!
Content may contain affiliate links. This means that, at no additional cost to you, we may earn a little somethin' somethin' when you use the link to make a purchase.
Learn more here.
Would you like Bloggy Moms to feature your brand?
Contact us here.