This post may contain affiliate links. Read our disclosure policy
here.
Deals are current as of date and time posted.
I am now nearing the second year of my small, home-makeover. In truth, it really wasn't a makeover but finally getting around to re-painting and repairing things that we had ignored for far too long. Last year at this time, I was excited to get started and began at lightning speed.
The year quickly changed for all of us – and I slowed down. Almost to a crawl. I was at that precarious point where you have no choice but to continue painting but I needed to focus elsewhere. It's now been a month since we finished the kitchen, living room, and dining room walls.

Except, that we haven't. The walls are completely bare other than a new(ish) wall clock, chalkboard, and mirror. All other decor items that I previously used, are sitting in the middle of my basement – abandoned.
Today, I'm partnering with Fine Art America and browsing their large selection of wall art in order to help me finally decide on a new decor style.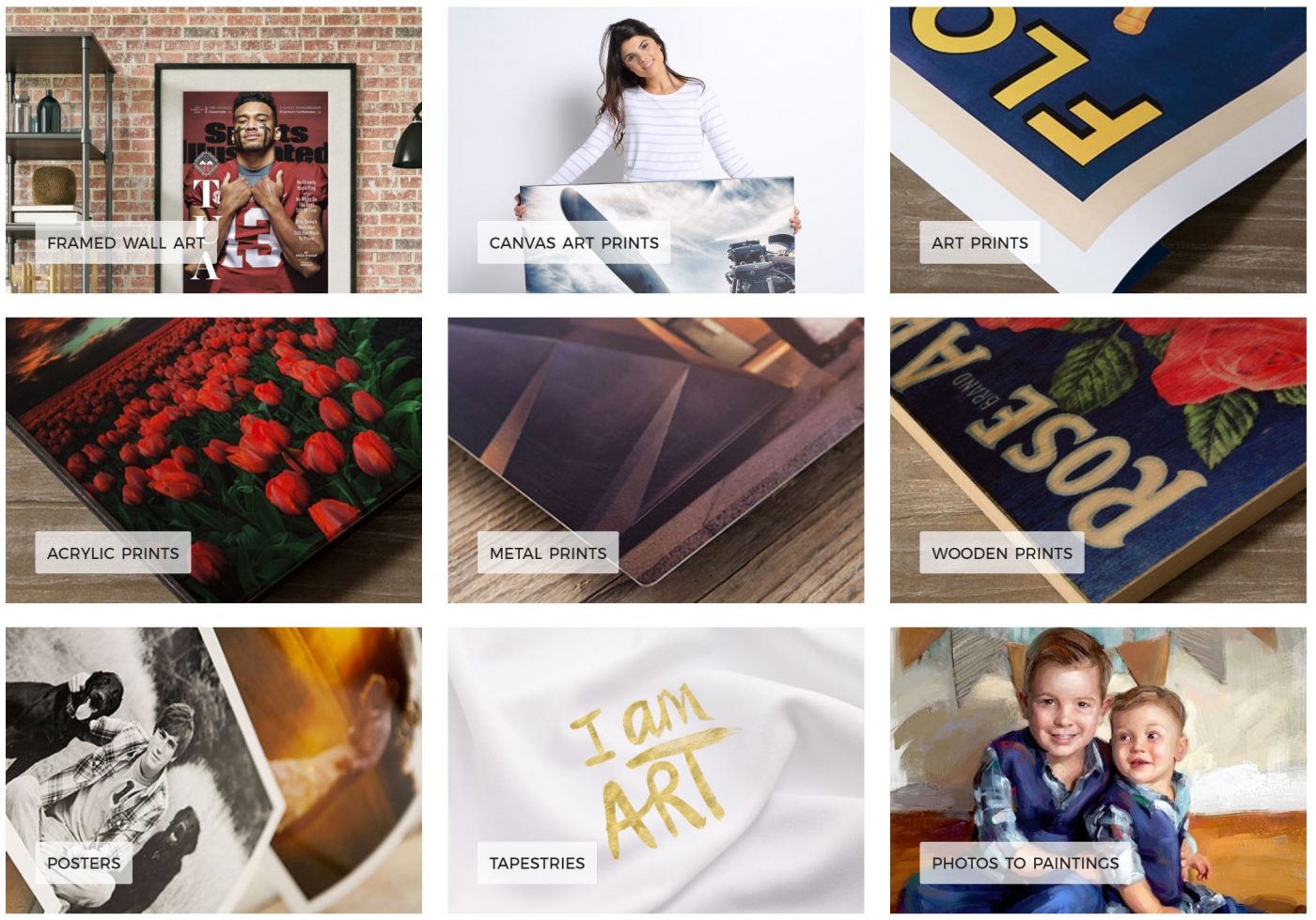 I am immediately drawn to the canvas art prints, as well as the metal and wood prints. I think my son is going to be most interested in the
posters
once we get to his bedroom – which is next!
Fine Art America is the largest art marketplace in the world. Browse millions of images for prints, home decor, apparel, and more.
It may take a bit of coaxing to get my husband on board, but I'm leaning toward their Ferris Wheel Canvas Prints. Amusement parks are one of my favorite places to take the kids, and this collection brings to mind all of our wonderful adventures.

It's also a little whimsical, bright, and just fun. Which is something we definitely need more of right now.
Before I looked over the many collections, I hadn't planned to hang anything in the hallway that leads to our bedrooms. It's a space I just haven't given much thought to, but is visible from the living room, and should probably have at least one piece of decor.
With the narrow space, I'm thinking the
metal prints
may be the way to go – and I absolutely love them. The Christmas Coffee Art collection first caught my eye, and my thoughts are that I could change things out by the season or holiday. I haven't really been one to do that before – but I'd love to start doing that.
With ten million images on sale at FineArtAmerica.com, you can make your space as unique as you are and your varied interests throughout the year – and I LOVE that!
Bonus feature, by placing an order with them, you are helping the more than 100,000 living artists and photographers that currently offer their content on the site.
Now, off to finish finding items for the kids rooms, and playroom wall decor!
Content may contain affiliate links. This means that, at no additional cost to you, we may earn a little somethin' somethin' when you use the link to make a purchase.
Learn more here.
Would you like Bloggy Moms to feature your brand?
Contact us here.