This post may contain affiliate links. Read our disclosure policy
here.
Deals are current as of date and time posted.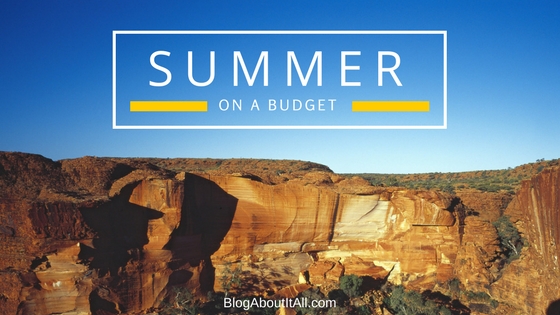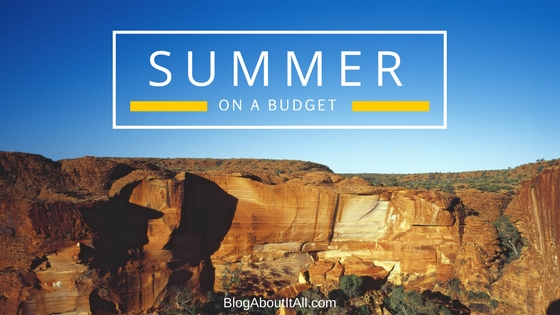 I know when summer is here it is easy to get caught up in vacation mode, relaxing, and spending more time with family and friends. It is easy to see others posting on social media pictures of where they are visiting and it stirs you to want to go away too. I want to encourage you to stick to your budget even though it is summer time. Stay on track with your financial goals if that is paying off debt, saving, or allocating funds toward something else, don't be distracted and get that "I deserve to do something fun" attitude take over wise choices, keep in mind your long term goals.
If you plan a little you can still have a great summer on a budget. With great weather it is easy to get outdoors and enjoy outside with family and friends on a budget. Even entertaining, include others in helping with food and you can still get together and enjoy time together without overspending. You can keep it simple and have snack food, a movie night, create your own film festival or play board games or cards with friends, or just do fruit and desserts where everyone brings something to share.
I hear a lot of people who say, I want to go to the beach this summer or I want to go on vacation but it is not in my budget. Find out what is near you, it might not be the perfect destination, but I am sure you can find something near you that will give you the same benefits. Relaxing near the water, maybe you do not live near a beach, what about a lake, river, pond. You can still enjoy getting some sun, relaxing near water and good times with friends and family. If you are not near water, check out a new park or open your home for a BBQ. Most towns have a downtown or old town part of the city with great shops, walk around and explore. A lot of cities during the summer have free concerts in the park or movies in the park, look for free things to do and invite others to enjoy with you.
A staycation or vacation where you stay home and enjoy day trips or local attractions can give you the same benefits of vacationing but on a budget, you won't have the expense of a hotel and airfare. Write down what you enjoy most about vacationing, and create those things at home. When we vacation it's not about the shopping or things, it's about the time together, the time away from e-mails and phone calls. So put the world around you on hold and make time to relax. Power down your computer and step away from the news around us and soak up the sun with those you love. Have you and your spouse create your own spa treatments, massage, soak in the bath tub, cucumbers over your eyes, give yourself your own make-over. An important part of a staycation is to set some rules to have fun, let go of your chore and to do list and relax. Treat your staycation the same as you would a vacation out of town. Set up your out of office e-mail and step away from work for the days you have planned.
Depending on what is in your budget, maybe you can bring a destination to you. Dreaming of going to New York or Maine. Find New York style pizza near year and visit whatever city like places are near you. Dreaming of Maine, is there any lobster places near you, or can you make your own lobster rolls?
Is camping in your budget? If not can you camp in your backyard, make s'mores, hang up white Christmas lights outside for ambiance. Have a water gun or water balloon fight, break out the slip and slide.
I believe in vacationing, I think it is important to spend that designated quality time with your self if your single or with family if you have a family. I think it is important to get out and explore the many beautiful places around us. It is easy to get caught up in working and living everyday life that we don't take time to stop and smell the roses. Even though I believe in taking vacations, I don't think you should go in debt to do it. It is not fun coming home from a vacation that you have not budgeted for and have the stress and pressure of paying it off after the fact. It is no fun playing catch up especially if you are already trying to catch up. Even if it takes you five years to save for a vacation to do it right then do that. Make it a goal to plan and budget for a vacation, get started today, create a change jar.
Here is an old blog post I wrote on the 10 Benefits of Budgeting, I hope this will encourage you to stick with your budget this summer.
Also check out my post on Free and Cheap things to Do this Summer.
Thank you for reading if you've enjoyed the content you've read above please share with your friends. BlogAboutItAll.com
Content may contain affiliate links. This means that, at no additional cost to you, we may earn a little somethin' somethin' when you use the link to make a purchase.
Learn more here.
Would you like Bloggy Moms to feature your brand?
Contact us here.