This post may contain affiliate links. Read our disclosure policy
here.
Deals are current as of date and time posted.
Welcome to our newest Faves Pick! This one – is interesting – to say the least.
If you have followed me for the last ten years on social media or have met me at one of our conferences – you know that I LOVE coffee.
So, there was no hesitation when I received a collaboration email for the Vitamin Friends Coffee Gummies. What? Coffee and gummies together? It sounded yummy!
They were a little different than what I expected. I imagined them to be darker in color – you know, more of that coffee look. I also thought that they would have a just-brewed-coffee aroma. But neither of those were true! Which isn't a bad thing.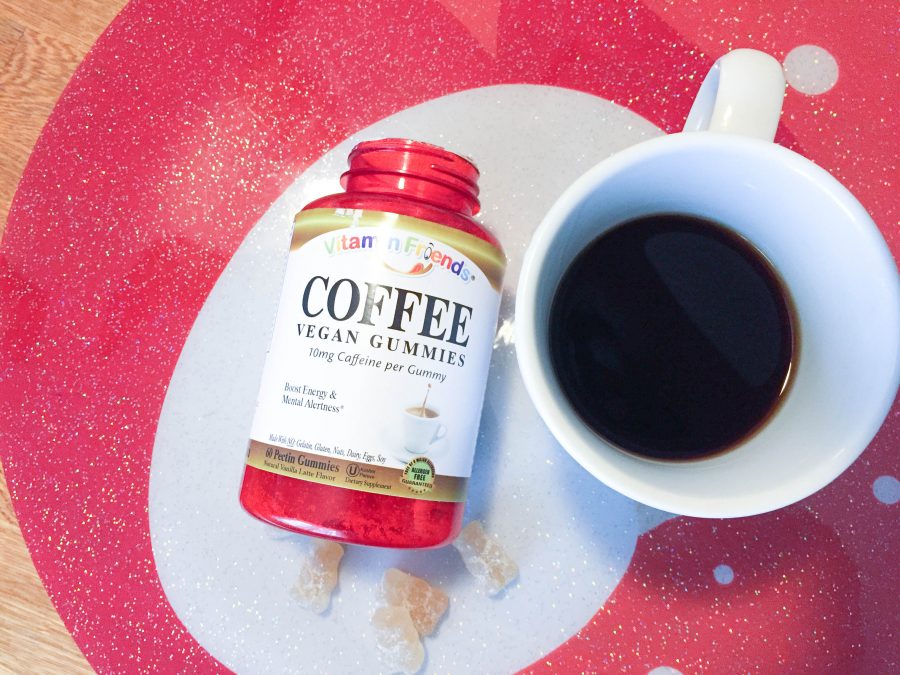 They are very light in color and the scent reminds me more of the coffee-extract-syrup we used to make specialty milkshakes when I was much younger and worked at an ice cream chain.
Also, they are coated with a sugary-type substance – which tremendously adds to their flavor.
They're actually little gummie bears – if you can see that. So you might, at first, think that they're a sour version of gummie bears.
But they're not – at all. They have a very strong coffee taste to them. Though again, it reminded me a lot of the coffee extract we used to make ice cream treats.
The label says that they are to "Boost Energy & Mental Awareness". Since I drink a lot of coffee throughout the day – I did not take that full amount. I actually took one or two from time to time as more of a treat and I never took more than maybe 5 per day.
So, for me, I didn't really use it to boost energy – more of an item that might keep me away from the cookies, and pies that I bake too much of.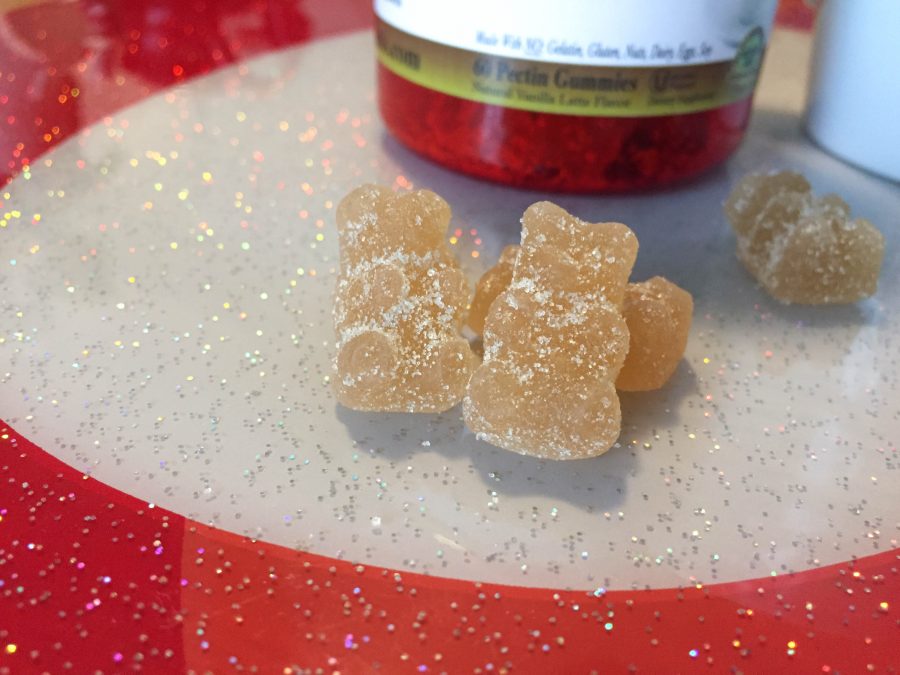 This bottle comes with 60 gummies – so if I did 5 per day then it would last me just under two weeks.
Now, I don't take them every day – but I will purchase another bottle once this one is gone. Because like I said, for me it was a nice little treat that helped curb my desire to raid the cookie jar.
Right now, I see that it is about $21 on Amazon.
I enjoyed them – they're a fun little treat that was only for me.
So, what do you think? Let me know if the comments below! Are Vitamin Friends Coffee Gummies something you'd likely try?
Content may contain affiliate links. This means that, at no additional cost to you, we may earn a little somethin' somethin' when you use the link to make a purchase.
Learn more here.
Would you like Bloggy Moms to feature your brand?
Contact us here.