This post may contain affiliate links. Read our disclosure policy
here.
Deals are current as of date and time posted.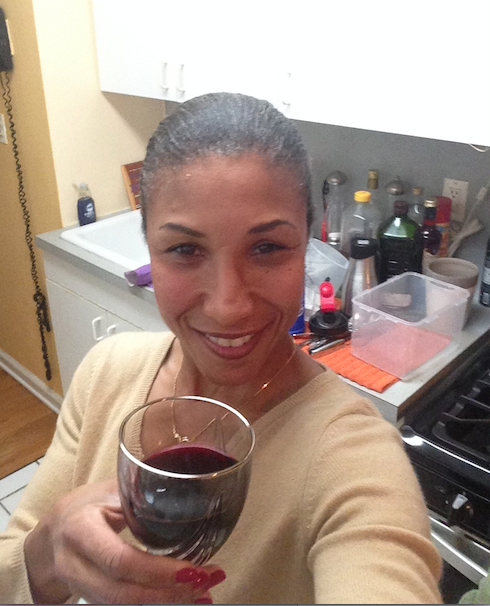 According to the Wall Street Journal, " The growing sales of wine to women can be traced to some clever marketing decisions in the 1960s by California's vintners." Women and moms love wine. Everyone tells us that wine is healthy to have. I don't disagree, but there are always a few things to consider if you are a woman, nursing mom and busy caretaker. Being part of a cardiac surgical team, a swimming company owner and a health/wellness advocate, I believe everything in moderation will not harm you. I, too, like a glass of wine, but I also can share with you firsthand that you won't always feel your best the next day. So with that being said, I want to share some tips to enjoying your favorite glass of vino so you don't look or feel like you drank the whole bottle the next day.
Drink in moderation. Too much alcohol delays your sensation of fullness when you eat, which then causes you to overeat.
Skip the nightcap (please). A glass of wine before bed to help you relax might not be a great idea. You might be thinking the glass of wine will help you relax and it will. Perhaps, consider moving up the cocktail three hours before bed to digest. Even though wine is not packed with carbohydrates and sugar, it still has both as ingredients. Remember, the carbohydrates will get converted to fat.
Water rocks. If you're going to drink that glass of wine before bed, follow it with water. Let's be honest, who wants to get up and go to the bathroom all night? Pick your poison wisely.
Implement the one glass maximum rule. If you are going out with friends/partner, consider babysitting that glass of wine throughout the entire meal. This is a great way to not overeat/drink and save money. Always pace self.
Know your body. Everyone's body works on an elaborate system that has many working and moving parts, which happens naturally. Learn and listen to your body, the impact of food, alcohol and lack of sleep is not a one-size fit all label. Pay attention to how you feel after a glass of wine and respond to your body accordingly.
Content may contain affiliate links. This means that, at no additional cost to you, we may earn a little somethin' somethin' when you use the link to make a purchase.
Learn more here.
Would you like Bloggy Moms to feature your brand?
Contact us here.